Renovating your home is taking the base investment you made and making it better. Done right and chosen well, your investments could pay off both in the present and in the future. They can help you love your home and enjoy living in it for decades upon decades, and then, when you finally want to sell, the right renovations or knock down rebuilds can dramatically increase the value, allowing you to make a healthy return on your initial investment.
Renovations, however, need to be done with care. It is all too tempting when you first move into a new property to make all the changes you think need to be done without actually consider what needs to be done. Don't waste your money and be sure of every change you make by following these steps to the perfect home renovation.
Read more after the jump: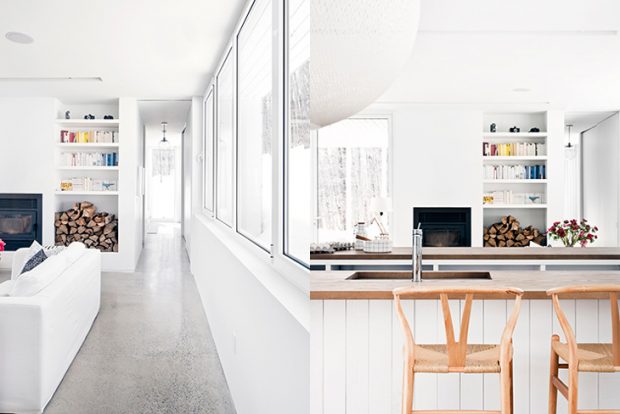 Wait Before You Renovate
It is always wise to wait before you make any big renovations. We can get so excited when it comes to getting a new place. We want it to be perfect immediately and have the feeling of home that we all crave. The only issue is that when you rush into a renovation, you don't take into account your needs or how you live in the property. Going in and renovating the kitchen entirely is a huge investment, especially if you take a second later on and realise that, rather than a complete renovation, only a few aesthetic updates were needed.
By waiting at least three months, you can learn how you live in the space and what it needs to be completely functional to your needs. This wait will also help you make smart, timeless design choices that you will love for years to come.
Try These Interior Design Tricks First
As renovations are expensive, it is also wise to try out different design tricks before you invest in a full-blown renovation. A dark room doesn't necessarily need a wall blown out when you could fix the issue with a new paint job and some beautiful mirrors. As stated before, you don't necessarily need a full kitchen remodel when just a facelift will do. Consider steam cleaning your carpets instead of replacing them, and so on. There are a lot of ways you can update how your home looks and feels. Once you have finished with these changes, you will then see exactly what areas still need work that cannot be fixed with a simple makeover. It is these areas that need to be renovated.
Bring a Professional In
Before you get excited about what you want to do, you should bring a professional in so you can know for a fact what can be done. There is no point in getting your hopes up only to learn that your design ideas cannot be done for one reason or another. Brainstorm and then sit down and strategize on what you want. Though you might think a builder will be happy to help you come up with design ideas, the only way to get exactly what you want is to be hyper-specific. Put together images, have a layout plan, and take it back to them so you can get an assessment on whether or not your design is plausible. If it is, you will be good to go.
Get the Funding
Unless you have substantial savings, chances are you will need a loan. Before you head on over to the bank, however, it is wise to learn about your options. Prosper loans, for example, can provide you the loan that you need from $2000 to $35,000 with repayment options ranging from 2 – 5 years. These loans can be very competitive and offer you a great rate if your credit score and financial history are sound enough. Put in your request, and so long as you get 70% of the backing of your loan you will receive the money put forward.
All that is left is to hire the right people and to get the work started! Remember to get everything in writing, from the startdate to tasks that need to be completed, to the end date. If you don't, you could end up facing a very complicated legal battle in the future if the results are not what you have hoped for. Protect yourself, hire well-recommended contractors, and keep in touch with the work and how it is progressing. Once they are done you will have a beautiful home to return to.
Images – A White House In The Blue Hills by la SHED architecture