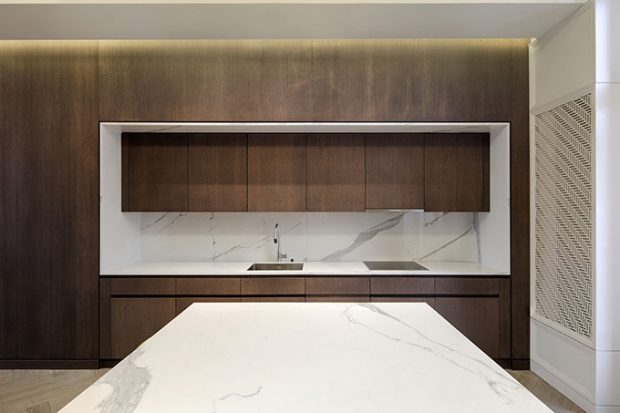 Imagine finally being able to redesign your kitchen to get the one you have always wanted. What elements would you include? How would you make the most of your space?
A clean and modern kitchen is a beautiful, highly-functional sight to behold, turnings your house into a home. Your kitchen is not only where you prepare your exquisite meals, but it also serves as an informal gathering place for the family when you prepare meals together. What's more your kitchen's island, surrounded by stools, can serve as a table for informal family meals.
When designing your dream kitchen, four design elements you should think about are storage, functionality, the work triangle, and the direction of the sun.

Amplify Your Storage
Cabinets and shelves play an essential role in improving the storage capacity of your kitchen. Consider looking into RTA cabinets to give your kitchen a fresh and minimalistic look. The slab doors are subtle, and the graining has clean lines. Cabinets are the best way to store glassware, dishes, pots, and pans. On one hand, they get these out of the way, and on the other, everything they need is within easy reach.
You will also need spacious silverware drawers, and preferably they should be close to the dishwasher so that you can easily put them away.
Shelves should be placed near the cooktop, as they provide a handy place for cooking implements, spices, cookbooks, and timers. If you do store food on your shelves, then they should be dry food that isn't affected by heat, like cereals, grains, rice, and pasta.
Finally, a large pantry will help you store a large volume of kitchen goods. Since a pantry is usually a large closet with shelves, you may want to designate most of the space to store canned and packaged goods. But, if you find it convenient, you can also make part of it serve as a utility closet, a place to stack cleaning supplies, rags, sponges, brooms, and mops.
Focus on Functionality
Above all, a kitchen needs to be highly functional. You should have your refrigerator, cooktop, and sink close to each other so that you can move rapidly from one to the other. Two basic considerations to keep in mind is that there should be enough floor space to move around with ease, as well as for cabinet and refrigerator doors to open without conflicting with each other. You will also need plenty of counter space as a working space for meal prep.
Usually, the best place for the sink is beneath the window. For one thing, it's nice to be able to have a pleasant view, for another, you have natural light pouring into the kitchen, making it easier to see what you rinse in the sink. Usually, kitchen designers first start with the sink and then plan out the kitchen work triangle from there.
Dishwashers should be near the sink so that you can easily transfer dishes you rinse straight into the dishwasher.
Choose Your Work Triangle

The work triangle is the geometry between your sink, your range, and your refrigerator. Most work in the kitchen consists of moving between these three elements. The distance has to be just right—not too short, nor too far away.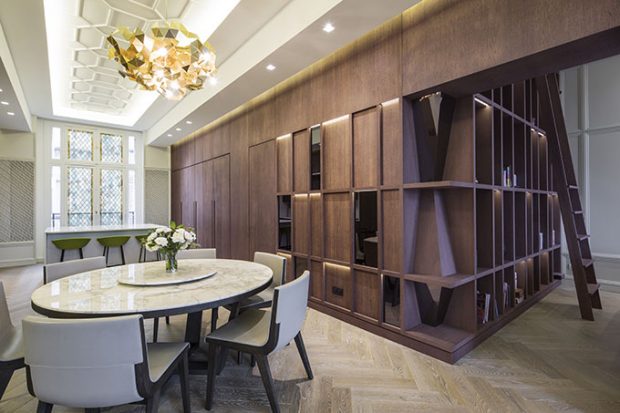 Designers favor u-shaped geometry, which creates a triangular path from the sink to the range to the refrigerator. But they may also use I-shaped geometry, which has one appliance against the wall, and the other two against the other wall. In a smaller kitchen, they default to the galley, which has all three elements along the same wall, rather like the cooking facility on a ship.
Face the Sun
If you're building the house rather than just remodeling the kitchen, then you'll have some say in the direction of the kitchen. The best direction is either facing east or facing southeast, as this will help capture morning sunlight.
In closing, it's important to realize that kitchen design is not an intuitive process. The first and most important thing to do is lay out where you want things to be in relationship to each other. Once you've got the basic layout, then think of plugging in the type of features and appliances and elements you want in the kitchen. Think about layout before you think of the kitchen design style, choice of appliances, and color scheme.
All images from the stunning Vue d'Eiffel apartment in Paris by ARRCC architecture practice.