We met in Belgrade with gallerist JAN EUGSTER to talk about the opening of his gallery, discovering local artists and art after Covid-19.
Read more after the jump:
Tell me, how did contemporary art come into your life? During my education as an art fabricator, I stumbled upon the small book "Suddenly This Overview" by Peter Fischli & David Weiss. With this book, I discovered that it is the context that matters. A new world opened up for me. Skills and crafts are tools to make a chair or to express context. The simple clay works of "Suddenly This Overview" are so playful, considerate, fun meanwhile very serious.
Tell me the story of the gallery Eugster || Belgrade. How did you come up with the idea of having a gallery in Belgrade? I have fabricated works for some of the most exciting artists for some of the biggest art galleries in the world. Visiting studios, shows, galleries, and fairs—it's an exciting and colorful world. Since 2009 I've been running a workshop in Belgrade where my team and I fabricate reliefs for artists and designers in a special technique. Mostly for successful artists of the international art market like Rudolf Stingel's gold and silver Celotex panels works. Having spent a lot of time in Belgrade getting to know local artists, I got surprised and very impressed by some of them. In Belgrade and former Yugoslavia, I see a lot of undiscovered potential, widely unknown and a bit disconnected from the outside world. A gem in open sight. And very little serious gallery activity. After years of being very busy with building up the fabrication of artworks and waiting for somebody to recognize the potential of these artists—still, nothing was happening. When my company was up and running and I had a bit more time, things came together and I opened the gallery.
View this post on Instagram
Contemporary art surrounded by shipping containers…Why did you choose the Danube Port? It's a very specific location. Do you think it has the potential to develop? Places where local artists can hang works on the same walls over and over again aren't rare in Belgrade. Those exhibitions are of local interest only and can't reach a wider audience. Contemporary artists need space, height, flexibility. They create a world where we, as the audience, can dive in and follow. This is the reason why in metropolitan cities around the world many galleries are in former industrial areas. And gallery Eugster || Belgrade is 2.8 km from the main square in Belgrade, therefore a great location to have a gallery.
For you, a gallery also means the experience of the city, doesn't it? I travel a lot. If I go somewhere, I want to experience art and culture. While folklore can show us what our ancestors did, I wanna see what drives us now. Culture today is built on all of it from before. Therefore, culture has its own time. I'm very taken by that.
While an artist should be busy making art, a gallery should be busy developing the artist's career. If that works out, it's great for both sides.
How would you describe the development of the art scene in Belgrade over the past few years? Things are moving. Lately, we've seen some international star artists and works in Belgrade. Some galleries opened. That's great. Younger artists have, because of the internet and especially Instagram, made much more contact with the art and design world from all around the world. This wasn't that easy before. Seeing the youngest generation on the scene—that change is visible. And very interesting.
How do you see the relation between artists and gallerists today, and how is that relationship beneficial towards a successful project? While an artist should be busy making art, a gallery should be busy developing the artist's career. If that works out, it's great for both sides.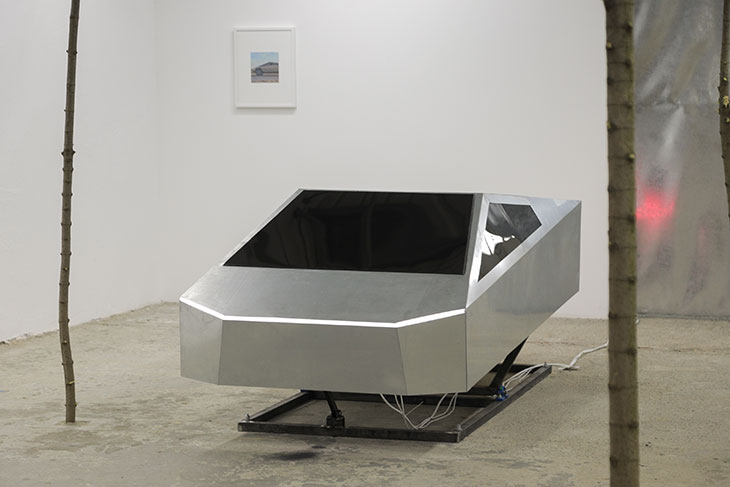 How much freedom do you give to your artists? We don't limit artists. We as a gallery talk, consult with the artist if they want that. We try to give them more opportunities and therefore more freedom.
What do you look for when considering a new artist for your gallery? All the successful artists I met in my life seem to be energized by the passion they have for what they do. And they work all the time. I think an artist should be busy making art, not dreaming about it. When I look at their work, I want to feel the context of art as an emotion. It needs to be related to today, and the body of work needs to be consistent.
In your opinion, is contemporary art a zone of visibility, of reflection that you think is essential to us today? Going faster, higher, stronger, and more efficient are natural drives. They took us to the moon and invented incredible smart devices. But they all follow one goal. Art demands a different authorization. It consistently asks: what am I for? Therefore, it's deeply spiritual.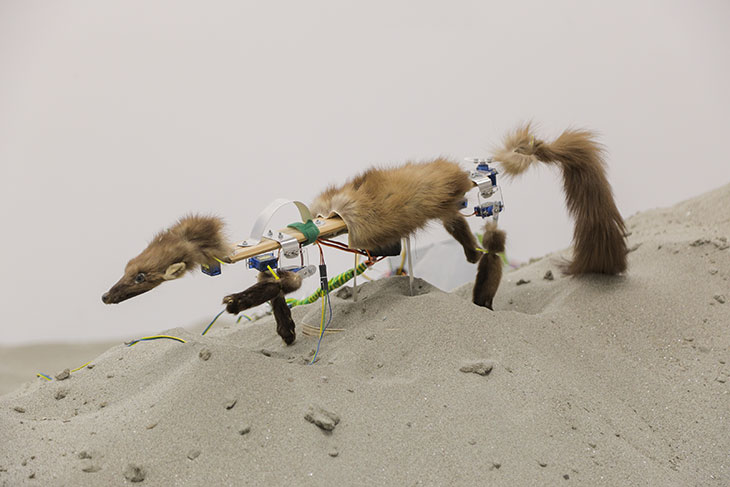 What is the art world missing the most today? The art of tomorrow.
What is the future of art post-Covid? Covid is the current situation. It's good for the news. Art should be about bigger pictures.
What's next at gallery Eugster || Belgrade? We're planning a show with Vuk Cuk. And it's exciting.
Keep up with Eugster || Belgrade on www.eugster-belgrade.com.