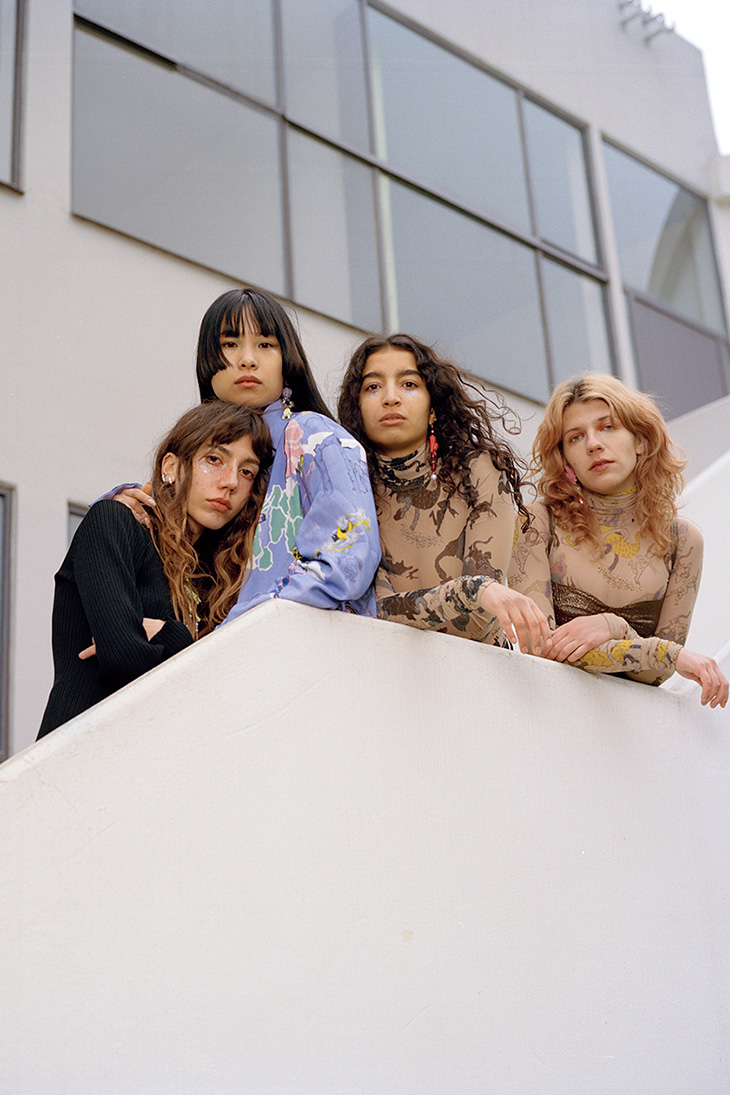 Marco Rambaldi Fall Winter 2021 collection comes as a fresh interpretation of youth as a permanent inspiration on the fashion scene. To present the Fall Winter 2021 collection Rambaldi and his team head out to Bologna with their fantastic cast as a group of squatters set to inhabit a house shaped in 1977 by the original Le Corbusier project for the "Esprit Nouveau". The house was reconstruction of the now destroyed Le Corbusier Parisian house, and back then it was created as a utopian home for the then distant 2000s. Rambaldi and his team have chosen this location to capture the lookbook and the short film, bringing back life to this striking location.
"We therefore decided to "occupy" it as if it were actually a squatting action, as happened during the 70s with the Traumfabrik in Bologna. The Traumfabrik, the "Dream Factory", was an occupied apartment in via Clavature (Bologna), where some groups of young creatives worked. Among them, the cartoonists and authors of comics Filippo Scozzari and Andrea Pazienza, the members of the musical group "Gaznevada", the videomakers of the group "Grabinsky". New artistic expressions and new costumes were experimented," shares Marco Rambaldi with his team.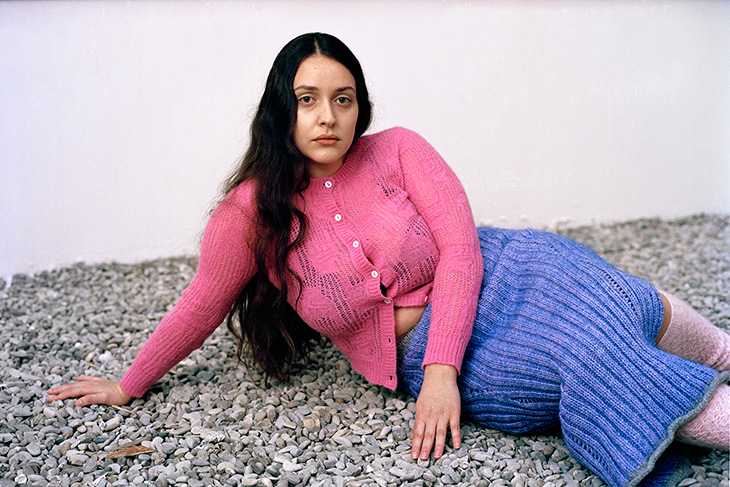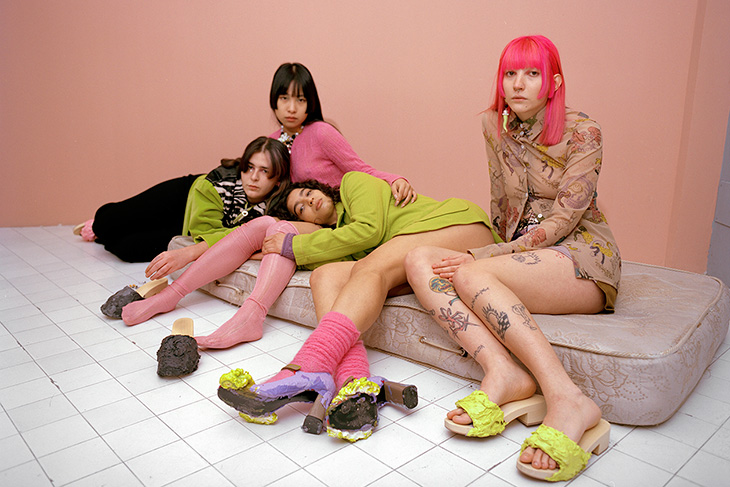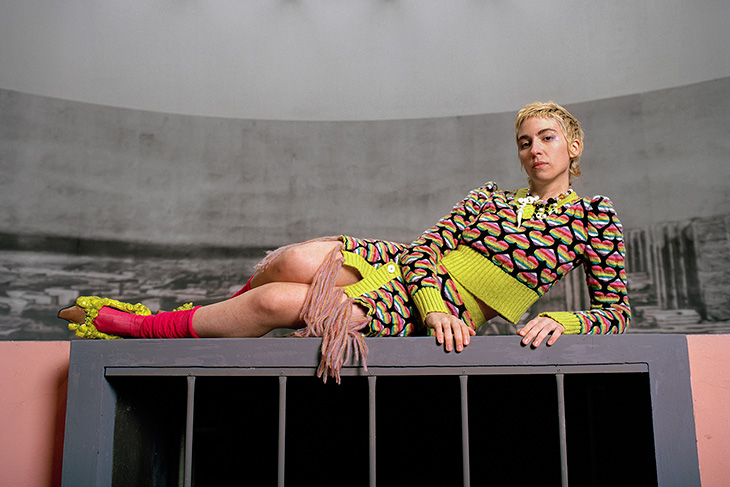 The new collection also pays close attention to acquiring sustainable materials with detailed outlook on sourcing of the same for Marco Rambaldi brand. In addition to the LineaPiù Italia, Marco Rambaldi this time also teams up with Colombo Industrie Tessili and Marzotto Lab. When it comes to LineaPiù Italia the name known as the sponsor of the highest quality yarns that distinguish the knitwear of Rambaldi's collections.
For Rambaldi teaming up with Colombo Industrie Tessili means the young brands sustainability effort from knitwear also extends to other fabrics, especially the FSC-certified viscose materials. "The collaboration with Marco Rambaldi reflects the will of Colombo Industrie Tessili to support young designers in their growth path. In particular, our company has always looked with favour on those who, in addition to a unique style, were able to propose sustainable fashion. With this in mind, Marco Rambaldi is one of the few designers in Italy who combines ethics and aesthetics, creating very interesting garments," shares Arman Avetikyan at Progetto62 in Colombo talking about sustainable fashion efforts by Rambaldi.
At the same time Marco Rambaldi's collab with with the Marzotto Lab group then allowed them to use materials from existing stock, in particular with Tessuti di Sondrio and with Redaelli for the velvets in the collection. These are unique fabrics worked by directing the pile of the velvet as if it were cavallino and printed animalier.
Discover more of the Marco Rambaldi Fall Winter 2021 runway collection in our gallery: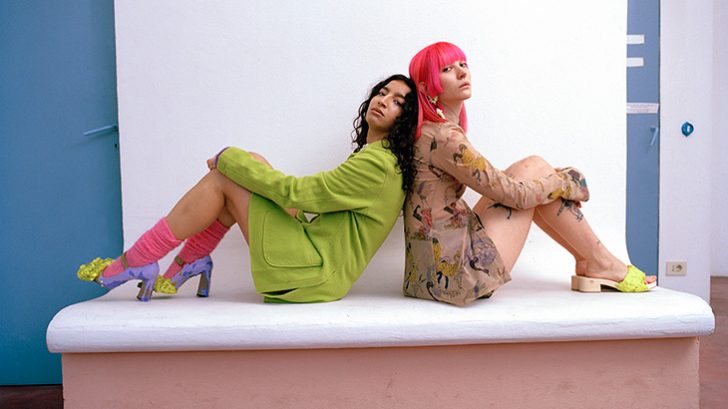 ART DIRECTION: FILIPPO GIULIANI
HEAD OF STUDIO: GIULIA GEROMEL
STYLING: ANNA CARRARO
PHOTO: ANNA ADAMO
PHOTO ASSISTANT: VERONICA BRUNONI
JEWELRY: PRISCILLA ANATI STUDIO
key MAKEUP – Marco Zita @mksmilano
Assisted by @MBA academy
HAIR – Vincenzo Panico – Mirko Berto – Les Garcons de la rue – Atto primo Alessandro Angelico
Manuel Papa – Suleima Dimartino – Valentino Fait – Simone Bernardo