Who would have thought that Palm Angels would leave a significant mark in the world of fashion within such a short time? No one! But it has exceeded people's expectations.
Established and founded in 2015, Palm Angels has gained immense popularity as a luxury streetwear brand. Within six years, Palm Angels have become a favourite among athletes, musicians, and other celebrities in the US and all around the world. Besides, Palm Angels is a go-to, sought-after, and high-end streetwear brand for all, from teens to adults. It let them express their unique personality and achieve a simpler and bolder look.
Palm Angels have created its name, enabling it to become one of the largest and most trusted clothing lines despite the crowded world of athletic-inspired luxury brands. Everyone gets obsessed with Palm Angels! Are you wondering why people of all ages have switched to the streetwear brand? Let's learn it.
Read more after the jump: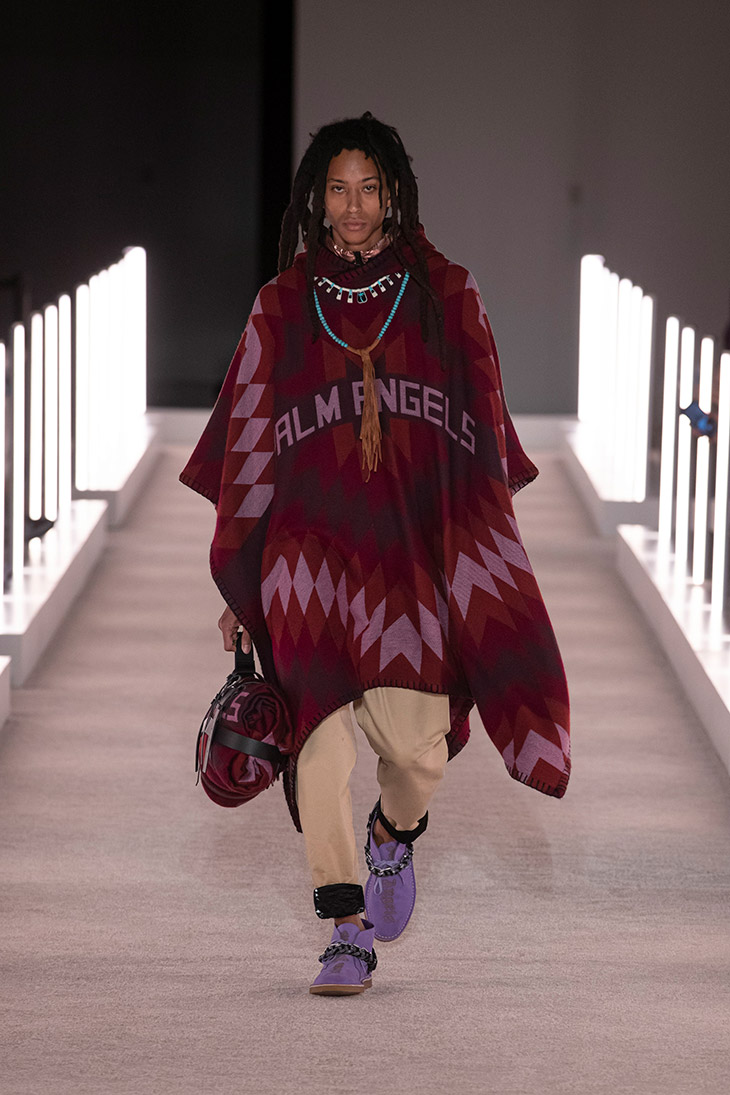 A Perfect Blend of Luxury and Streetwear
What do people love about Palm Angels? Everyone started to appreciate and enjoy its unique combination of streetwear and luxury. The clothing line is Italian-tinged, super luxurious, but sporty, with a touch of signature Palm Angels t-shirts, hoodies, odd overcoat, and slouchy trousers. An excellent coolness level you cannot resist.
Bold Colors and Prints
Streetwear is a casual way of clothing known for its simplicity. It has become a fad globally since the 1990s. But Palm Angels levels up the streetwear we're accustomed to over the decades. Francesco Ragazzi does not only tell an interesting story in his streetwear line. With daring colors and bold prints, he made Palm Angels unique and special out of the crowded fashion industry. Streetwear with a brave design is stylish and fashionable without a doubt. But it takes confidence and courage to nail your desired look and style.
Inspired by the American Street Culture
Who says Italian and American street culture are difficult to combine in streetwear? Palm Angels made it possible.
Los Angeles skateboarding culture with an Italian flair for luxury-inspired the brand. It has an artistic and imaginative twist from provocative slogans, photography prints, and gold-tone accents, that both men and women must not miss.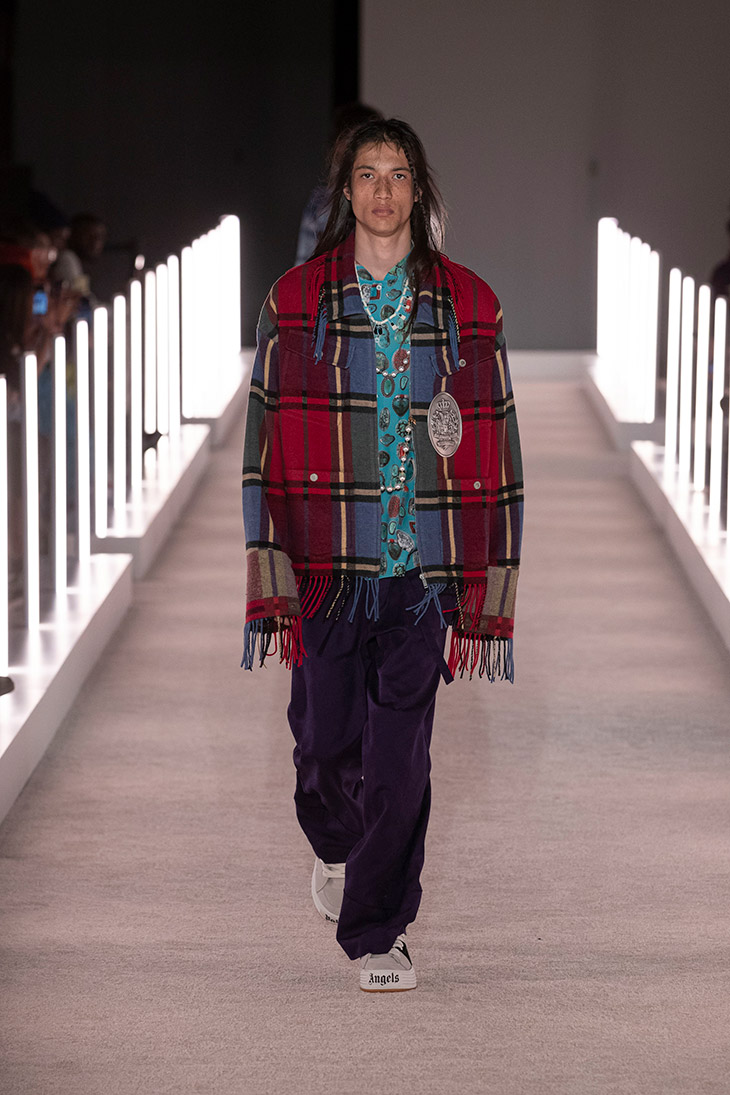 Interesting Story
Francesco Ragazzi worked for Moncler as a photographer for at least a decade. He resigned and founded Palm Angels in 2015. The brands have worked together on Moncler Genius project for 2019, featuring some of the most cutting edge designers from around the world.
Palm Angels began as a photography project that Francesco Ragazzi was working on, inspired by the skateboarding culture of Los Angeles, California. Ragazzi initially captured the LA skateboarding scene, which eventually led to a coffee table book, also called Palm Angels. The photos laid the foundation for the brand, embodying the spirit and culture of Californian skateboarding and blending it with a luxurious Italian aesthetic. He got the idea for the brand from taking a photo of a skateboarder skating to the backdrop of the Venice Beach sunset and palm trees. Then, the sunset has created a halo  around the skateboarder, which marked the beginning of Palm Angels.
He launched the brand with a unisex ready-to-wear collection for Fall/Winter 2015 season, inspired by the image of an angelic skater. Remaining a motif of the brand, this graphic still appears across wide-ranging collections of hoodies, tees, and accessories. Isn't that interesting?
Made up of the Finest Quality of Fabrics and Excellent Craftsmanship
Palm Angels are popular for a reason. It uses the highest quality of fabrics while staying committed to delivering excellent craftsmanship. Every piece is full of creativity, comfort, style, and quality that you cannot find from anything else.
Ragazzi combines preppy cuts with '70s-inflected prints, as well as the accessories adorned with Californian iconography. Palm Angels proposes a genderless array of offerings that capture the rugged grace of LA skate culture. It's no wonder why Palm Angels continues to conquer the fashion industry.