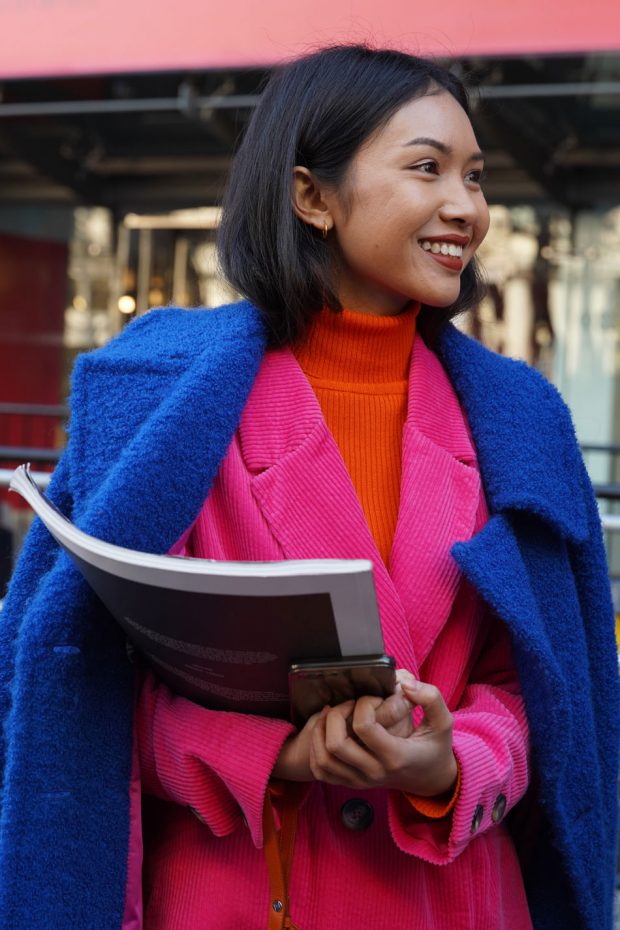 Scheduling for business is like air for…everything. In terms of social media marketing, a well-arranged schedule of posting is irreplaceably vital.
Random content creation is acceptable for fun matters. Using social media for business asks for the right timing of the materials posted. Analyzing the most dynamic activity of your target audience and current subscribers you may define what is the most appropriate time for your publications to be seen and perceived the way you meant it. 
Going deep into the analytics you will spot the day that works the best for who you target. Upcoming holidays and major world events will let you know what sort of content should appear right on a certain day. You sell and promote your niche through social media. Without strategic scheduling, you might never mount to reap the benefits. Let's look at three steps to do the scheduling efficiently.
1. Inspect your social media network list.
It is highly recommended that before you get into the scheduling process you must go through all the social media accounts that are employed in your business. Sounds a bit off.. since you seemingly know this information exactly right. However, it is not just a listing of the existing networks, it is more of defining and putting down the information like goals for the account, followers and target clientele, managers of the account. Since posting on the same day on every media doesn't fit all equally.
Check through the amount of content and whether it is relevant to the network it is published on. Apply analytics extensively and dig through the treasures it provides you with. It will deliver pretty much everything you need to know about what is going on with your account, sort of like useful peeking. Analytics will tell you about the people visiting and reading you, the time of their activity on the page, sharing of your posts. All the data is critical for you to know when to produce the next piece of information so it hits the intended goal. As a result, it influences scheduling big time.
2. Choose the right tool for scheduling
Some social media platforms permit scheduling posts publishing within the network ( not Instagram). It's a bit old school and time-consuming. Software developers took great care of those wishing to be present on social media, but not willing to give up all of their time and energy. It is highly recommended to set an optimized workflow and implement tools to arrange an online schedule of posting. 
Set up a content calendar, probably the one that already goes with the publishing feature in it. Not only will it cover all the content issues, but it will also deliver your publication exactly as it's told. It is so convenient and quiet professional to have two in one. No confusion. Just follow the instructions and watch how marvellously work is done, saving your time, energy, and definitely mental health.
To fill in the calendar you have to rely on some numbers. Those numbers will provide you with the knowledge of how frequently the publications should be made. According to general statistics publishing frequency for various platforms looks the following way:
Facebook – prefers regular posting calling for higher engagement. Seemingly the schedule for publication here must be quite dense. It is said that two posts per day will be fruitful. The best day for posting is Wednesday, lunch hours.
Instagram – frequent posting as well provokes higher engagement. However, in the case of Instagram, one post per day will be enough. Important posts should be for weekdays, lunch, and evening hours.
LinkedIn – a leader in frequency, since about twenty times per month is acceptable to post on this platform. Wednesday and Monday are the preferable days for publishing. Wednesdays are more reserved for B2B pieces of information, and Mondays are preferred by the B2C information consumers.
TikTok – reserved Tuesday ( morning), Thursday ( lunch), and Friday (early morning) for content placement to provoke high levels of engagement.
But let's remember that there is no one size fits all. It is a golden rule that may be applied in whatever aspect of business. Just precise and regular analysis will tell you what, when, and how often to post so that you achieve the desired level of conversion.
Keep up with pace
Social media is a fast-changing environment. What was true and relevant yesterday becomes long-gone and forgotten today. This directly influences the efficacy of your activity on social media platforms. From the previous paragraph, it was loud and clear that analytics is a major tool for the right scheduling of your presence in the media. However, daily observation and constant monitoring for rapid changes should become a part of the routine. Modifications in your content calendar directly depend on the merge of new trends.
Watch for not only trends changing but also what new software gets developed almost on a daily basis, which might help to optimize your scheduling workflow even better. Do not feel awkward trying new things on the technology market. Automation is an essential part of any marketing. Social media marketing is no exception. With all the novelties there the scheduling process gets to be more efficient and saves lots of nerve cells from destruction.
To sum up
An easily scalable social media posting schedule is no-brainer when taken seriously. Irregular posting will never let your content be appropriately consumed by the expected amount of people. Aimless content, born in the spur of a moment will just fill the spot on the page and be good for nothing, business-wise. The ability to analyze and keep track of trends changing constantly gives an opportunity to compile profound information for solid planning and further posting on the right time and the right days. This means that your precious content will be processed by the right people, who will want to know more and maybe even spread the news around. Isn't that what the whole fuss with scheduling is made for?