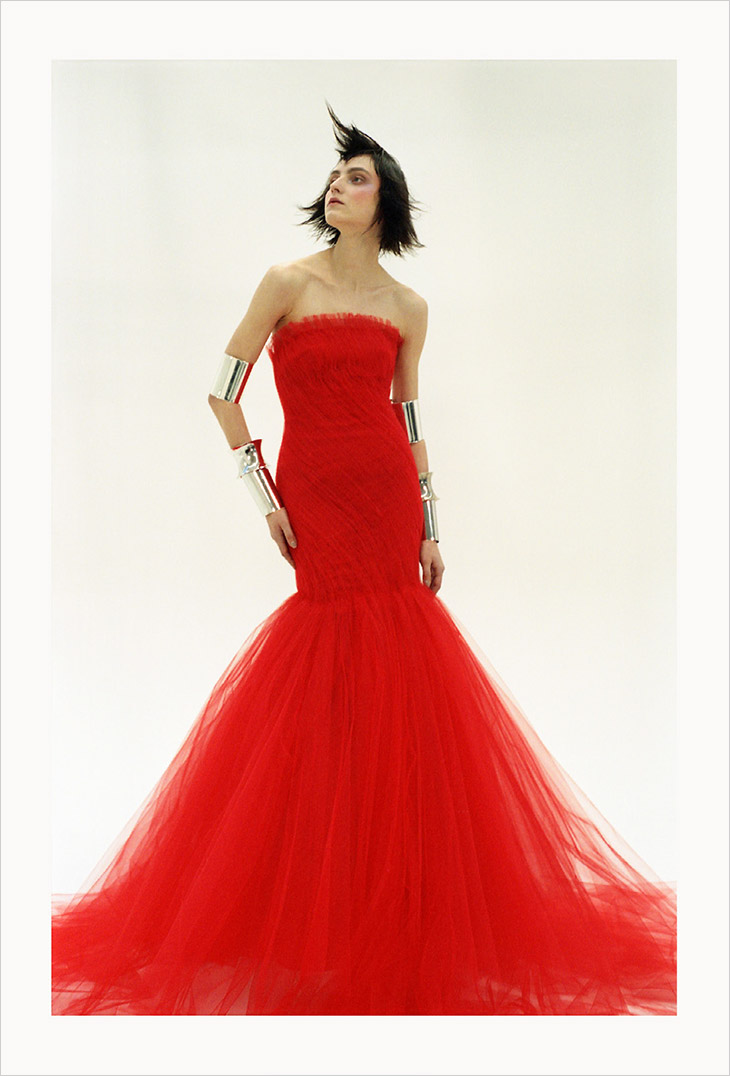 Designer SYLVIO GIARDINA reimagines and reconstructs seven dresses from his previous collections, for his new Spring Summer 2021 Haute Couture collection. The Archive Reloaded collection is divided in seven chapters, and it radically transforms previously codified balances and proportions, while focusing on the value of longevity and sustainability.
The striking Dina Oliinyk at Fashion Art Wise stars in the lookbook lensed by fashion photographer Flavia Daniele. In charge of art direction was Tania Alineri, with styling from Valeria Marchetti. Beauty is work of hair stylist Massimo Serini, and makeup artist Beatrice Contino. Video direction by film maker Tommaso Paoles.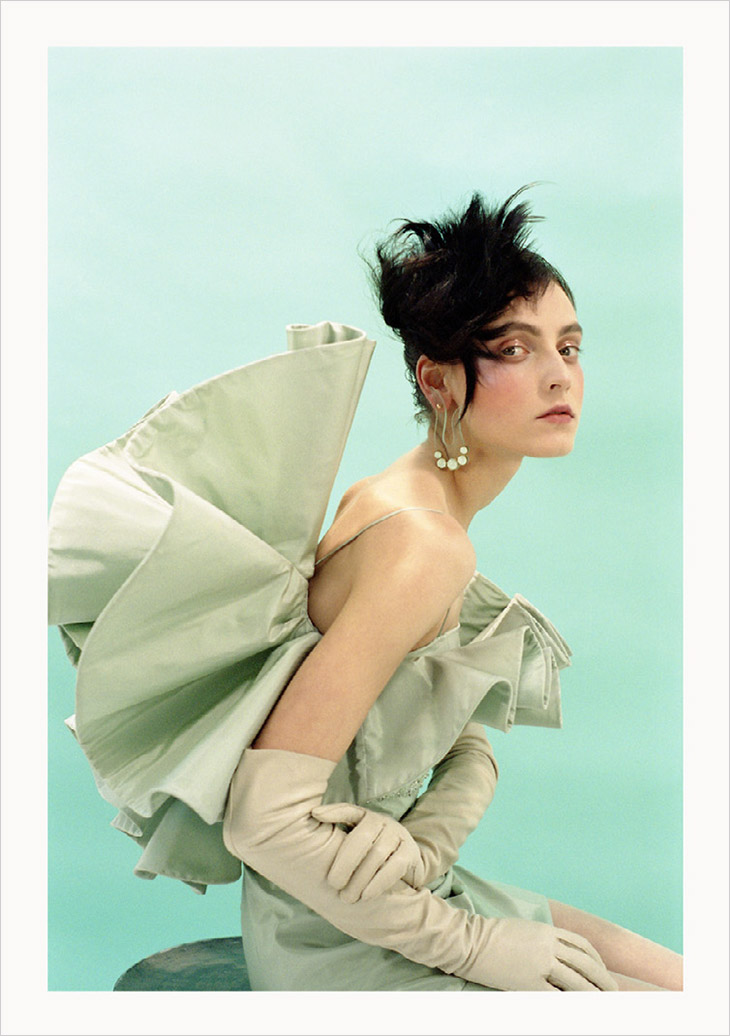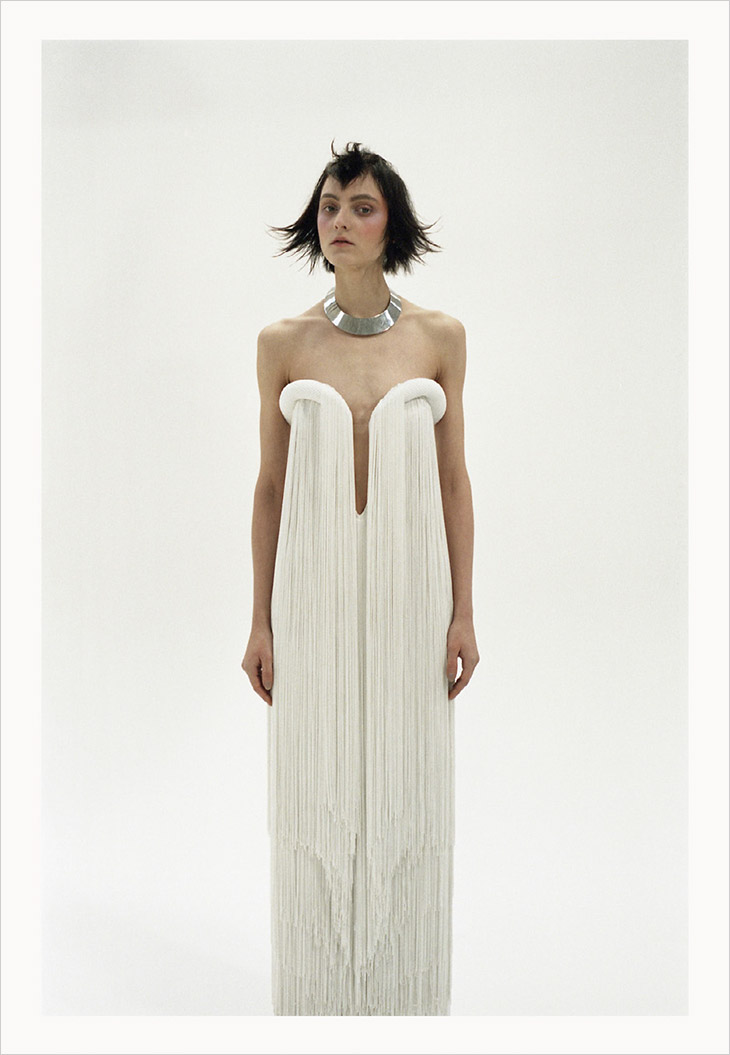 "Between resistance and resilience, the pandemic has forced us to rethink the concept of reality, the network of relations, the sense of time and, in terms of creativity, particularly in the fashion field, this change of direction has urged designers to convey, through their work, ever more targeted messages and to allow imagination an even broader space.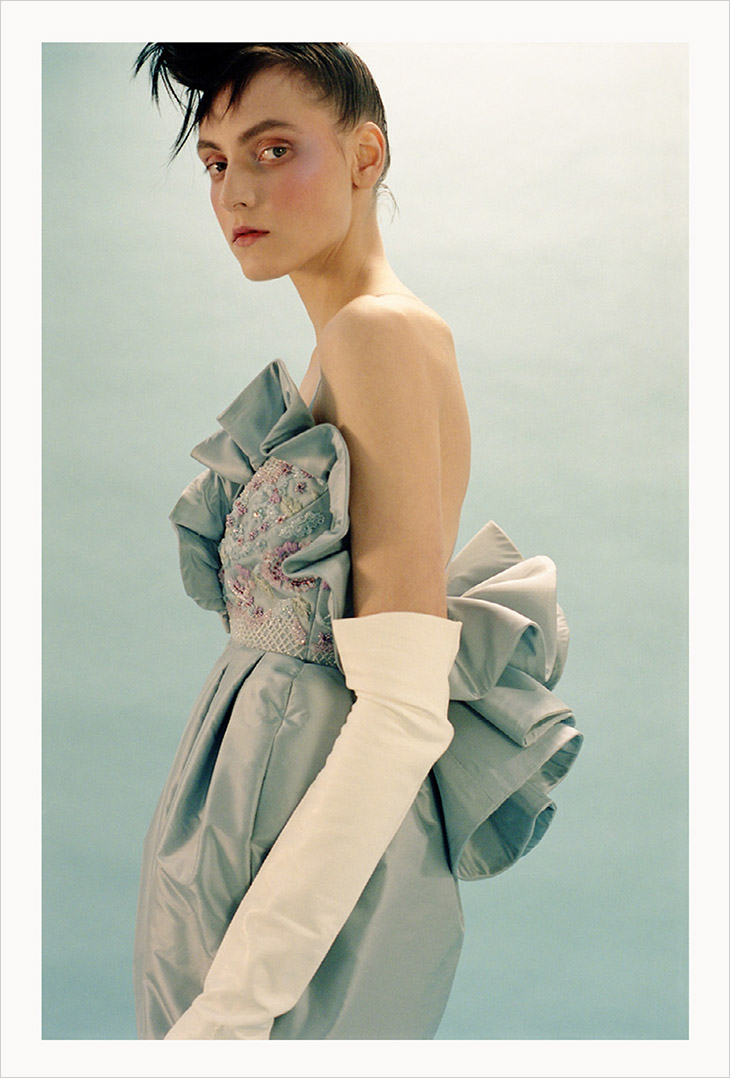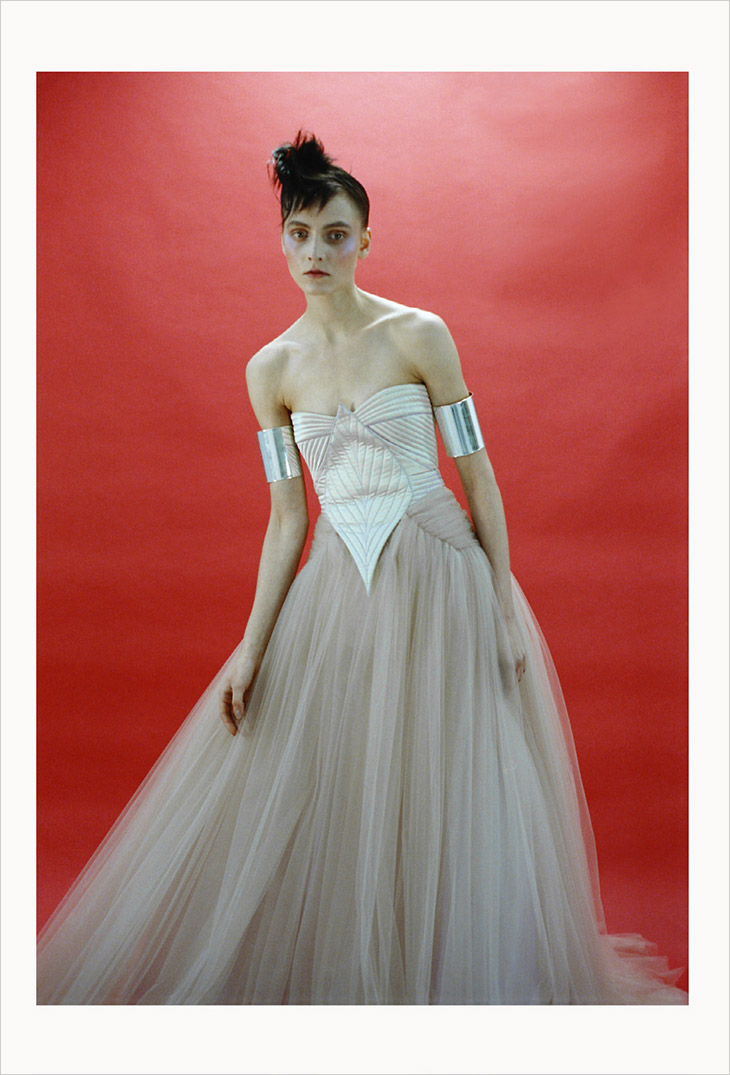 In this regard, Sylvio Giardina has further amplified the field of his own imaginary universe by investigating a project that could bring users into the multi-faceted and kaleidoscopic dimension of the dream, in which visual and sound stimuli converge to narrate the 7 new creations through 7 original stories,focused on the reassuring perspective of the ever possible "reinvention" of vision and tradition." – from SYLVIO GIARDINA