MDS (MIYAKE DESIGN STUDIO) is launching a new brand – IM MEN, focused on practicality and the beauty of functionality. Reflecting on evolving lifestyles, the brand creates original clothing made for everyday living that resonate with qualities found in products essential to our modern lives.
The brand looks at functionality in the context of everyday living, including garment storage and travel. The design and form of the clothing derived from this approach is not anything decorative but of high utility and simplicity that suggest a sense of beauty in functionality.
The brand develops the research work of 132 5. ISSEY MIYAKE since 2010 on recycled materials and geometric garment constructions. It integrates new ideas and experimental processes, thereby making clothing of ease and comfort that bring about a sense of joy and new discoveries in everyday living.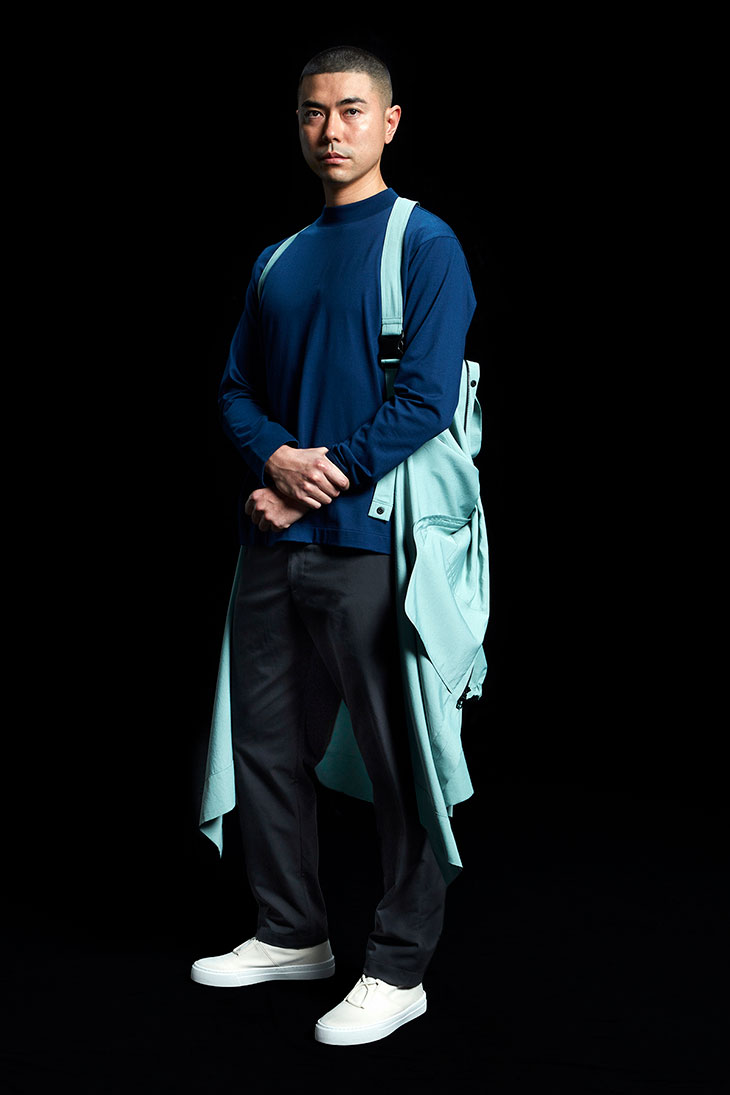 The design approach of the brand's creations is closely related to that of product design, in that the clothing has qualities of being practical and functional: garments that are easy to wash and take care of and garments that can be stored easily and carried around. In terms of fabrics, the brand uses lightweight and wrinkle-resistant fabrics made from recycled or plant-based polyester yarn that is blended with cotton, Japanese paper, and/or other materials. To produce these fabrics requires a thorough understanding and reflection of the characteristics and property of materials, from which garments' folding constructions and pattern designs are derived naturally.