Yohji Yamamoto Womenswear collection created for the Fall Winter 2021 season celebrates the Fashion Designer's unique flare for the sculptural form. The latest collection in Yamamoto's signature all black is comprised out of 33 striking looks. From floor length dresses to voluminouse coats the designer and his team have created a dream Yamamoto collection. To present the collection Yamamoto has opted for a lookbook and a fashion film. Just as majority of the brands the runway video was captured with no audience present.
For the latest collection Yohji Yamamoto mix in their love for punk with a 19th century inspiration brought by the designer. "Long and elegant fitted dresses, corsets, mixed with oversized deconstructed jackets and coats. Garments that voluntary give the impression of being unfinished with white threads applied. Wires and chains jewelry embellish the silhouettes and announce a new Yohji Yamamoto accessory line coming soon. Models walking quietly in a dark , stormy and poetic atmosphere. Yohji-san expresses his vision of our contemporary world in his own romantic and punk way. Through the collection, Yohji is questioning himself about the future," shares Yohji Yamamoto press team.
While the fashion industry is slowing down, especially when it comes to the creative aspect of their collection for Yamamoto the results show the opposite. Yamamoto didn't waste his breath. Instead he fitted way to draw, shape and refine the details of a collection that displayed extreme sculptural form. Even without the narrative accompanying the catwalk there is certainly enough in Yamamoto' work to suggest that he is unwittingly channeling something deep and meaningful. He is, however, direct enough to provide a clear context. Duly enchanted, it is easy to move on to Yamamoto's explorations of new graphic possibilities of the all-black look.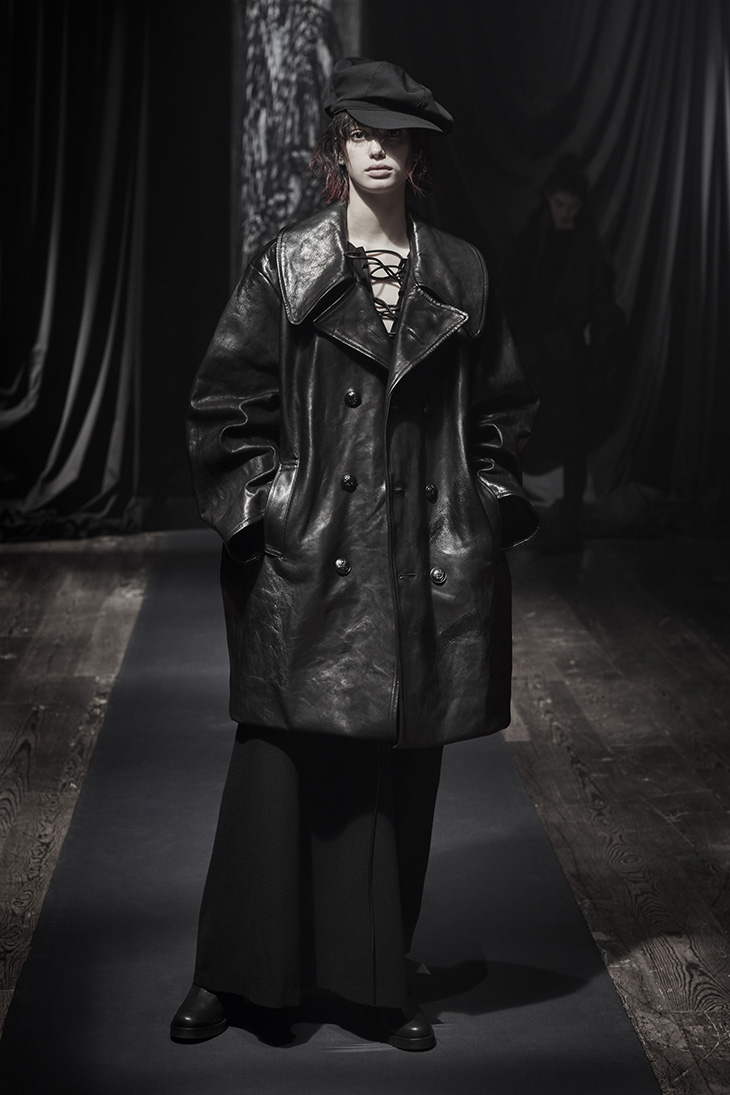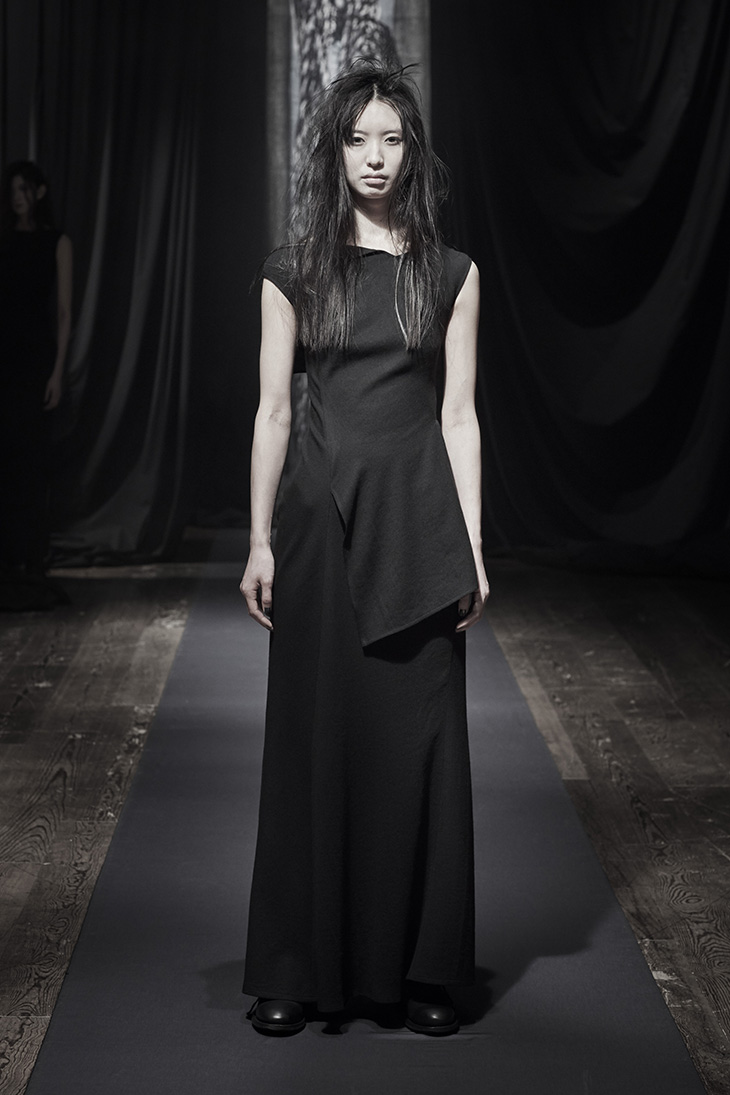 The new collection is presented with a video captured by Japanese photographer Takay, the striking runway film features Yohji's own voice interlaced with a somber song and music by Jiro Amimoto. The narration brings closer the designer's inspiration for the season. Takay who captured the video for the runway as well as the lookbook is a New York based Japanese photographer collaborating on the visual in the past few seasons for the brand. Takay regularly contributes to fashion publications such as L'UOMO Vogue, Harper's Bazaar, i-D Magazine and Vogue.
Past year Takay has released his latest book "Fluence-The continuance of Yohji Yamamoto", a hardback coffee table book giving a closer look of the designer's world. The latest collection is followed by Takay's work on the Spring Summer 2021 Yohji Yamamoto menswear collection lookbook and the accompanying digital film.
Discover all the looks from the new Yohji Yamamoto Fall Winter 2021 collection in our gallery: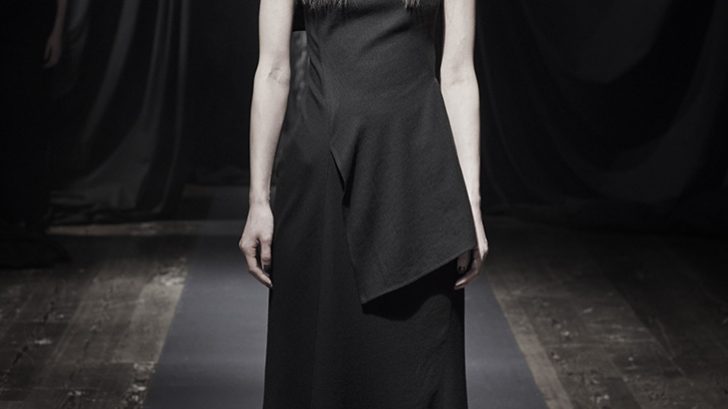 Hair Stylist Takuya Takagi at Ocean Tokyo
Makeup Artist Yuka Washizu
Music Jiro Amimoto
Set Design Enzo Rmond
Photographed and directed by Takay

Review by DSCENE Publishing Fashion Director KATARINA DJORIC.