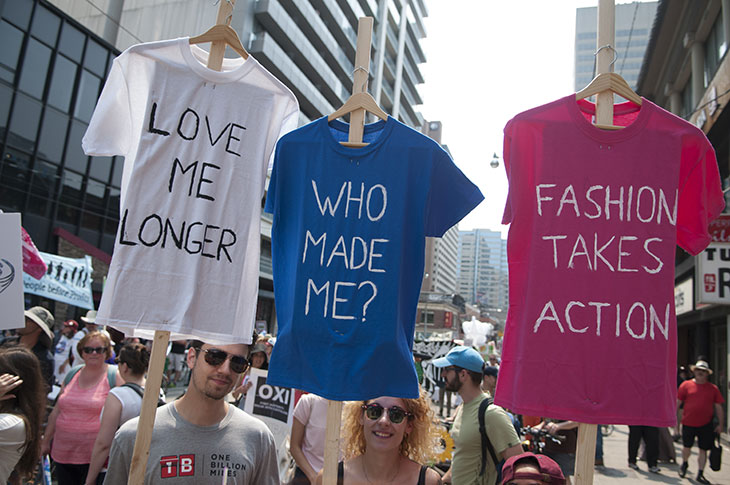 The environment is everything that surrounds us and on which the quality of our life, our health and survival on the planet depends. Today environmental management is becoming an issue of paramount importance in business because organizations can no longer develop without considering their environmental impact.
Sustainable development is defined in the light of economic growth in the function of human development, expanding the choices and opportunities of individuals, as development that can meet the needs of the present without compromising the ability of future generations to meet their own needs.
With that being said, we are going to talk about the fashion industry and its manufacturers, and the impact they have on the planet and what we can do to make a change.
Read more after the jump: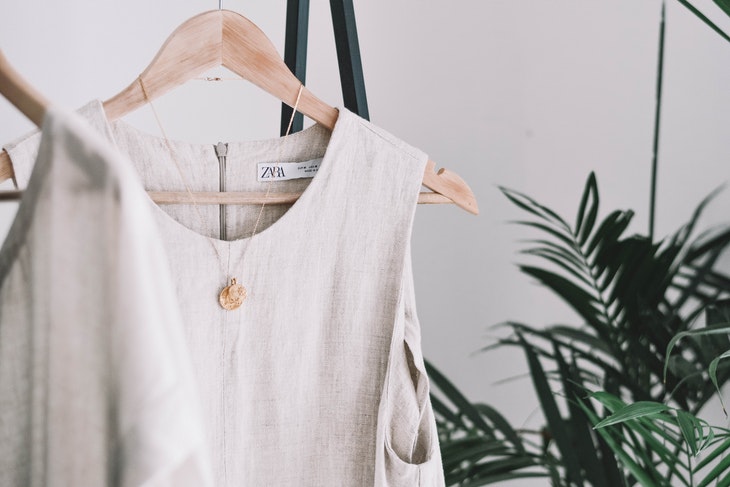 Fast Fashion
The clothing & textile industry is the second biggest polluter in the world. The increase of production in the last few years came from fast fashion brands which make trendy affordable pieces, made with cheap, low-quality materials in poor conditions. The concept of fast fashion primarily refers to the accelerated production cycle, and reduced lifespan of fashion items. Due to the focus on mass production and placement of products at very low retail prices, the fashion industry encourages consumers to buy more than they should, on the other hand producers of cotton use 22,5% of the world's insecticides and 10% of all pesticides. In addition to these and many other facts, the fashion industry is often described as an industry that abuses labor, uses technology intensively, overexploits natural resources.
In the last few years, interest in environmentally friendly fashion products has been constantly growing, namely from the perspective of buyers of fashion products, more and more attention is paid to the impact on the environment and the value chain of fashion companies. This trend is partly due to a series of scandals of leading fashion brands accused, among other things, of very poor working conditions or during the clothing production process. Today, many companies are developing their own environmental standards and have begun to carry out internal controls to achieve a level of compliance with their suppliers. Especially in the fast fashion industry, many companies strive to adopt sustainable strategies to achieve stakeholder coordination and balance environmental, economic and social efficiency.
Slow Fashion
As today's customers are increasingly concerned about environmental sustainability, many fast fashion companies have begun to apply a local approach to production that involves supply by local producers and which reduces the corresponding carbon footprint, and the result is more environmentally friendly compared to production outsourced to remote locations. For example, H&M noted that 51% of their CO2 emissions in 2009 were due to the transport of their products, and in an effort to reduce emissions, they began the practice of direct shipments wherever possible, avoiding temporary storage and reducing shipments by sea, air and rail, resulting in a reduction in CO2 emissions of more than 700 tones.
The term slow fashion originated in 2008 and describes a socially conscientious movement that is in conflict with the ever-accelerating fashion cycle from its production to disposal. Slow fashion does not refer to time, as the name suggests, but to a philosophy of attention that is aware of the needs of its stakeholders(designers, customers, sales and consumers) and the impact that fashion production has on workers, consumers and the ecosystem.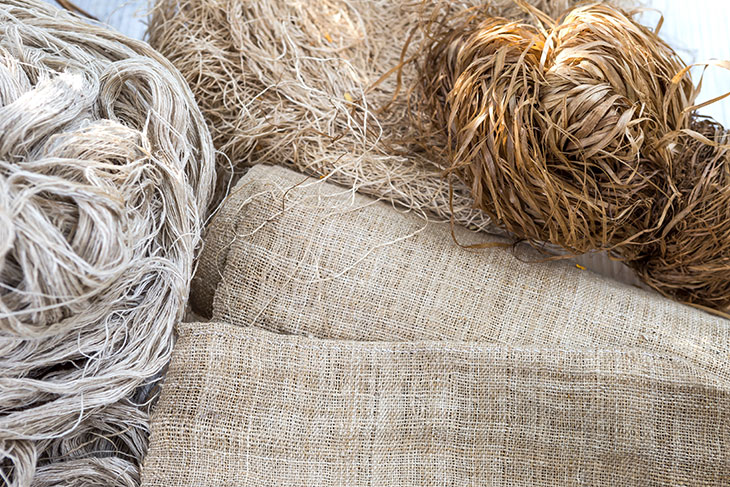 The principles of slow fashion are:
-more efficient design in order to eliminate waste and harmful effects on human health and environment
-design that provides reuse, reproduction and recycling to make products, components and materials circle in system
-use of renewable resources and energy in order to reduce dependence on non-renewable resources
What Can We Do?
As conscious customers we can help the planet by learning about the production system and informing ourselves about what we wear. To make sure we are reading the correct information, we should always consider articles in science journals with a high impact factor. Also investing in sustainable brands that have an eco tag which means they use eco-friendly materials such as biological polyester (polylactic acid), bamboo, sea cell, corn fibre, recycled polyester, hemp. In order to reduce and slow down the production we should try to reuse and re-wear our previously owned clothes or give them a new life by giving them up for recyclation.