Discover the Louis Vuitton Spring Summer 2022 Men's Collection by Virgil Abloh presented via video and lookbook, during the Paris Fashion Week. Directed by Mahfuz Sultan, the Amen Break explores ideas of transmission: the act of passing of something from person to another, acti vating waves of change across generations, and impacting the lives of others.
The film Amen Break, is featuring GZA, Goldie, Saul Williams, Issa Perica, Caleb Femi, JIM JOE, Kandis Williams, Thelma Buabeng, Octavia Burgel, Lupe Fiasco, Julian Eugene Tsukasa Williams, Damian Eugene Nagisa Williams, Shabaka Hutchings and Malik Le Nost, alongside a broad cast of talent.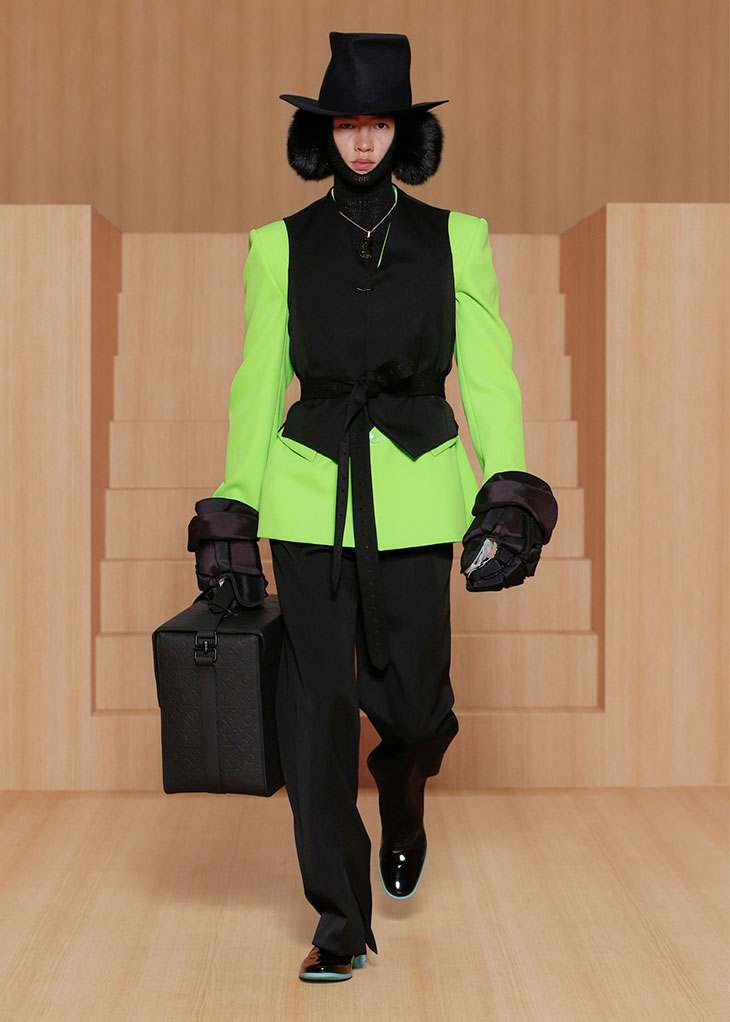 The film's narrative is an abstract inter – pretation of the story of Lupe Fiasco, the American fine artist and rapper, who grew up on the Southside of Chicago amid the gang turbulence of the 1970s and '80s. Determined to offer another way out for young people in the area, Fiasco's father – an African drummer and member of the Black Panther Party – organised martial arts studies as an alternative path. By employing the philosophical values of martial arts as a solution to the problem, Fiasco impacted a generation of kids with ideas of peace, understanding and empow – erment. A local legend, his work in the community served to neutralise archetypical preconceptions and open a gateway of oppor – tunity previously obscure.