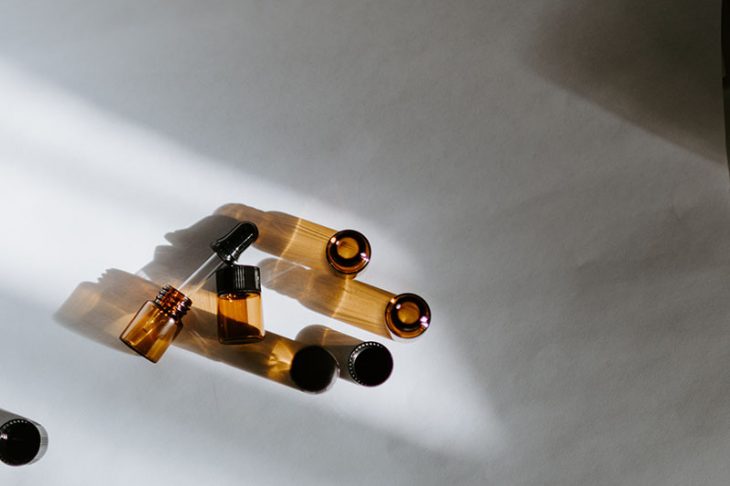 Vanilla is a famous scent that is added to perfumes around the world. As a spice, it is known in many different dishes and products. Perfume makers have long ago discovered the strength of the vanilla note as an addition to Eau de Parfum. Since then, many great perfumes have leveraged this note in their mix.
Difference between 'brand' and niche perfumes
To create the top five perfumes, we first need to understand what we mean by perfume. To consumers, perfumes are everything that creates a nice scent and is brought in a fancy bottle. However, as Master Perfumers, we should make a clear distinction between the types that are available. For example, Victoria's Secret perfume should not be considered a true perfume.
What makes up the difference
For decades, large fashion brands started moving into the perfume market. Using artificial notes and low quality synthetics, they try to please the broader market. For these brands, perfumes are high-margin products that they can profit from using their brand image. When it comes to niche perfumes, we are talking about Master Perfumers taking the time to research, select the best materials and create a product that is made from the highest quality. Often coming at a premium, it is worth making this clear distinction between products. Naturally, in this article, we will focus on niche perfumes.
Caldo Gourmand of Officina delle Essenze
Caldo Gourmand is a gourmand perfume that was released in 2012. The perfume is best described as a bouquet that is enriched with vanilla and a caramel note. For Officina delle Essenze, this is one of the icons in their collection. According to its creator, Maurizio Lembo, it is a true embodiment of femininity. With its warm, creamy, and elegant composition, it is suitable for daily use as well as for formal events.
The perfume not only consists of vanilla and caramel, but also includes notes of wood, coconut, and musk. The longevity of the perfume is relatively good, making it a good companion for your daily life.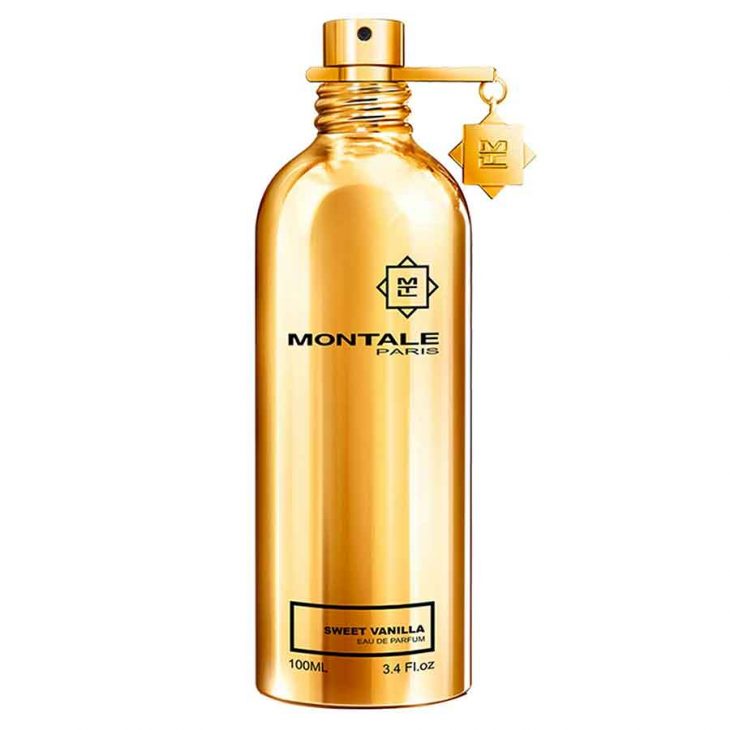 Sweet Vanilla of Montale
The vanilla perfume from Montale is different from Caldo Gourmand. Where Caldo Gourmand offers a complex and sophisticated scent, Sweet Vanilla offers the sweetness of apricot and the finishing of white musk. This does not make the perfume anything less than the previous listing, it is just different. Launched in 2015, it is an intense explosion of scent that has strong longevity. The bottle is bright and gold, making it a good addition to your bathroom as well.
Pierre Montale, the perfumer behind sweet vanilla, combined vanilla with fruits and also has a lactonic note to it. People generally find this perfume suitable for winter and fall. but less suited for the warm days in summer.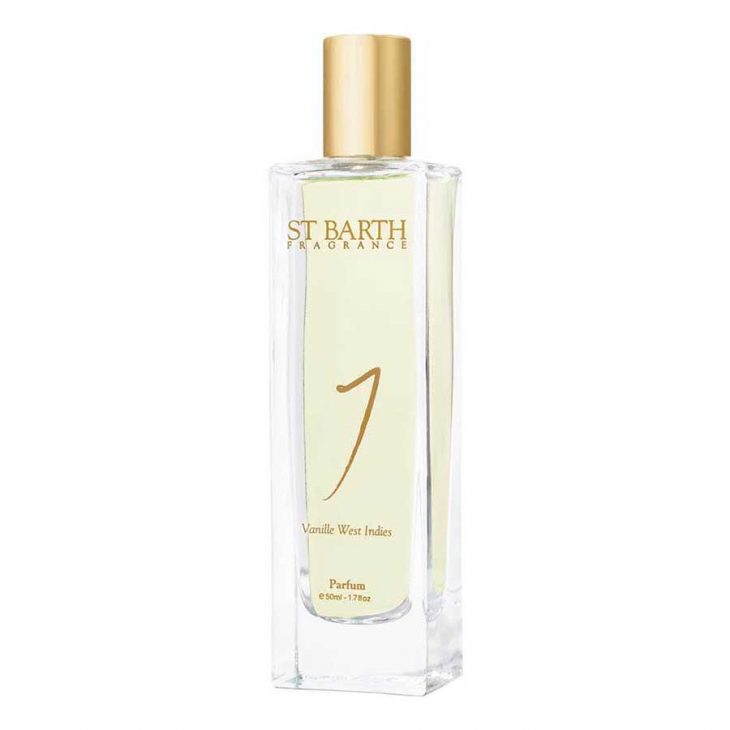 Vanille West Indies of St. Barth
When you think about St. Barth, you are probably dreaming about beautiful beaches and palm trees. This is exactly what the Vanilla West Indies perfume should embody: a strong fragrance that is sweet yet creamy and is a tribute to the Caribbean. Long ago, the Creole culture that is home to the Caribbean made use of vanilla. This is the reason St. Barth created this well-balanced perfume.
The accords of this perfume consist of vanilla (naturally) combined with caramel, flowers, and balsamic notes. This makes it suitable for winter, fall and spring but less suitable for the summer days. The perfume was launched in 2007 and has since been loved by many.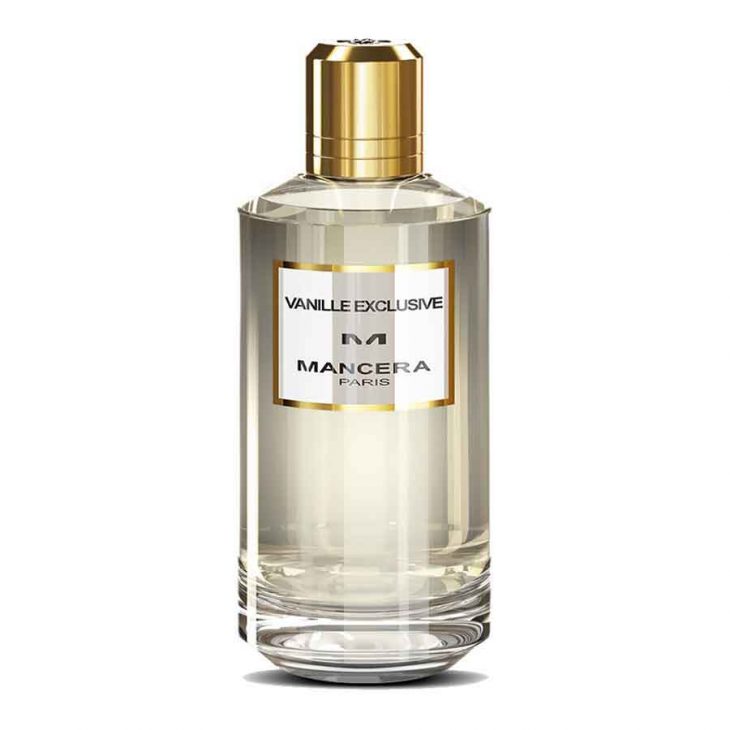 Vanilla Exclusive by Mancera
Mancera Paris created Vanilla Exclusive to be… well, exclusive. This is exactly what we can conclude from the scent as well. With a combination of peach, brown sugar, and whipped cream with a collection of flowers, it has a delicate and creamy scent. When it comes to the accords, we also find notes of spices, amber, and tuberose in it. All in all, it becomes a complex yet sophisticated perfume that wears its label of exclusiveness with pride. This perfume can be worn by both male and female users and is suitable for many occasions. Not only does Vanilla Exclusive make a great companion for exclusive events, but it is also well suited for daily use.
Dulcis in Fundo by Profumum
Launched in 2001, the Dulcis in Fundo perfume is a true balance between fresh summer tones. From mandarin to lemon and vanilla, the combination provides a refreshing yet sophisticated scent. This perfume comes from Rome and is inspired by Rome. As Profumum describes it, the scent should embody a beautiful day in October. In combination with the citrus tones, it is a great addition to your perfume collection. The perfume is suitable for both women and men and is considered a bit overpriced by users. However, it does enjoy a strong user base of happy customers that use it daily. Dulcis in Fundo is best worn in winter and fall, where the scents match the outside temperatures and atmosphere best.