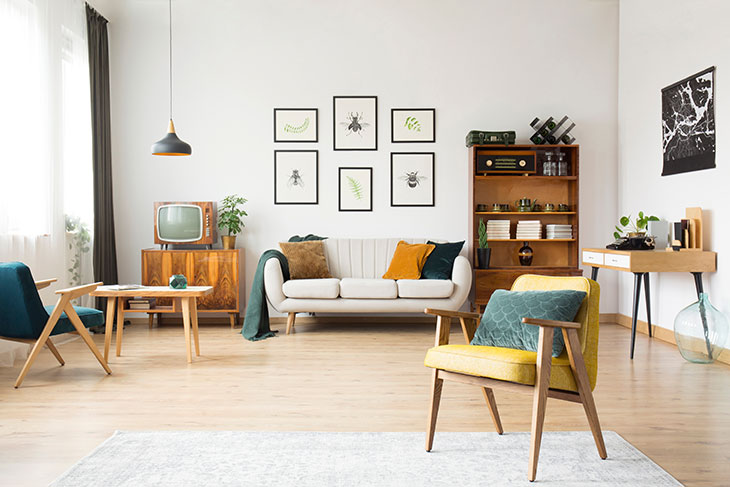 Revamping your home doesn't have to cost you an arm and a leg. Nor the entire contents of your bank account. It also shouldn't have you watching on the side-lines to let someone else do the work for you. Only to end up unsatisfied with the result. That's why we spoke with interior design experts to help you get started on DIY-ing your home's long-awaited interior design redecorating and remodelling.
And don't worry. You can still bring hypoallergenic duvet covers and essentials like these into the mix. Our friends at Home Goods mention how it's alright to keep the basics, by the way, if you are buying anything from them, you can take part in their customer satisfaction survey. So, are you ready for a makeover? Here are easy steps you can follow.
See below the 8 Interior Design Tips For A Va-Va-Voom Home: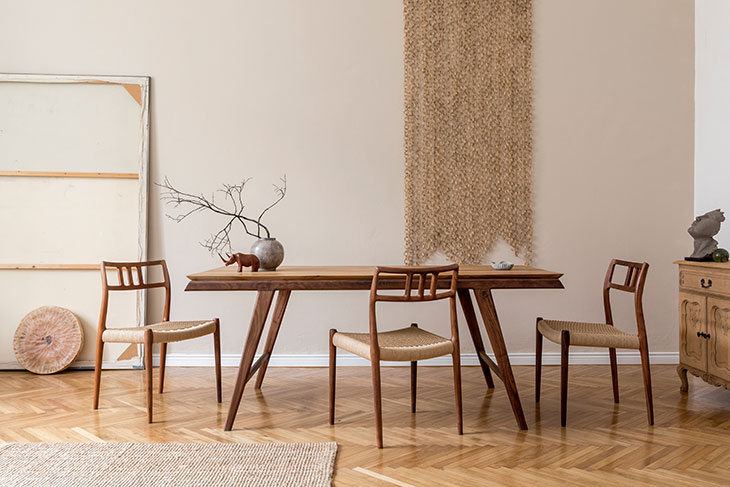 1. The Open-Plan Look
Let's start with the overall feel that you should get when you step into your home. And the keyword is? "Open". An "open plan" design has to do with tweaking a rooms' foyer. Few to no makeshift dividers in each room will have the latter appear more spacious than they really are, side by side with a foyer that's decluttered.
2. White Is the New Black
When it comes to interior design, "white" is the paint color to hail. Don't get us wrong. You can still choose any color and design you want for most parts of your walls and furniture. But leave larger spaces for plain white. Basic. No-frills. As classy as ever, yet incredibly modern, too.
3. Accessories
Stay away from over-accessorizing your place. Too many embellishments, though may work at times, are a bit too close to being in disarray, view-wise. What you can do is save the eye-popping designs for a few pieces of key accessories in a room. Colorful couch drapes and cushions, a standout centerpiece on the coffee table, a uniquely designed stand-alone chair, stylish bedding, etc.
4. Dazzle With Pendant Lights
We're not talking about your ordinary functional pendant office light. What we want to emphasize here are lighting fixtures that are of a more otherworldly form, if we may say so. These lights are to be "centerpieces. Rather, ceiling-centerpieces. They can instantly (and beautifully) impact the facade of a room even when said lights are switched off.
5. Wallpaper Is Back In
Wallpaper has taken a step back in must-haves for home trimmings these past years. But they're making a comeback! Designers say that wallpaper with eccentric designs and color combinations are art pieces in themselves.
Just be sure not to overdo the wallpaper-pasting. You won't need to coat each wall with the same wallpaper design. Mix it up a tad. One wall with N-wallpaper, another that's blank and painted in monochrome, and Z-wallpaper on the adjacent side, so on and so forth.

6. Hardwood Flooring, Anyone?
If you have the extra cash to spare, let your living room be refurbished to house hardwood flooring. Better yet, contact your flooring contractor/supplier and inquire about engineered hardwood. These are multi-layered slabs of timber that have naturally distinct "stripes" (veins) and hues. The cherry on top is that "wood" itself is adaptable to most room décor themes.
7. A Few Big Greens
How about one or two potted plants for easy-on-the-eye nature-inspired ornaments? They offer a "fresh" and "lively" vibe. They're an excellent minimalistic contrast to your room design of choice as well.
Apart from this, experts say that home-grown plants reduce anxiety and stress. They calm an otherwise tense atmosphere. The add-on is that the act of regularly caring for them (i.e. watering, grooming, etc.) is therapeutic.
8. Colors Galore
Much like what we've stated on number 3, mixing and matching colors can go both ways— yay or nay. Since the first is what we're aiming at, spend time sifting through colors that go well together. Ask your wallpaper or paint supplier for palm-sized samples or color swatches.
More often than not, being creative with a diverse set of pigments is what will elevate your interior decor to "effortlessly magnificent".