Discover Burberry Spring Summer 2022 womenswear collection by Riccardo Tisci​ presented on September 27th. Named "Animal Instict", the collection is reinvigorating the traditional codes with a twist of youthful energy.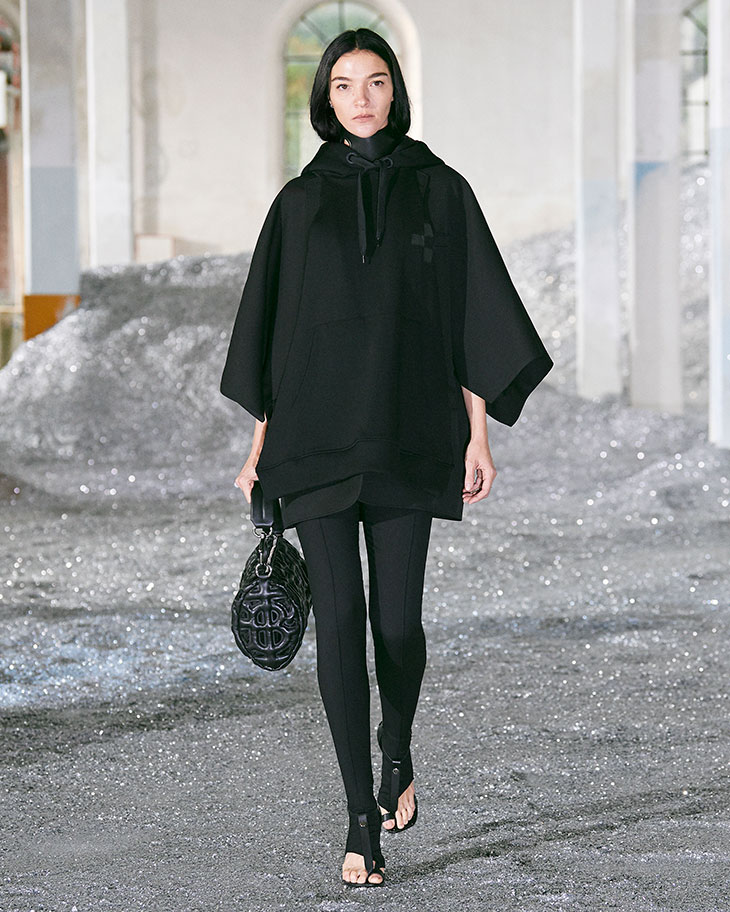 To me, this presentation really represents the freedom of our imaginations: how we dream to come alive. I wanted to move through a series of immersive spaces, each of them unique and unexpected in their sound, texture and experience. It's that idea of flicking between the endless realities and fantasies we have at our fingertips each day. This is for my mother, Elmerinda, and to a journey full of new possibilities.
– Riccardo Tisci, Chief Creative Officer
View this post on Instagram
With each new collection for Burberry, Riccardo Tisci brings a new take on the iconic Burberry trench coat. Playing with the volume, this season the coat is deconstructed and rebuilt in strong and striking silhouettes. The classic Burberry gabardine and textural linen cotton are cropped at the back to reveal swimsuits animated with abstract prints. Signature outerwear in soft fawn and a dark biscuit shade is transformed through daring detailing, from exaggerated lapels to chain-link embellishments, sleeveless proportions to raw hems. A sense of fluidity is brought to the trench and car coat through fluted and oversized sleeves on collarless and hooded shapes, plus capelets that are perforated or trimmed with leather.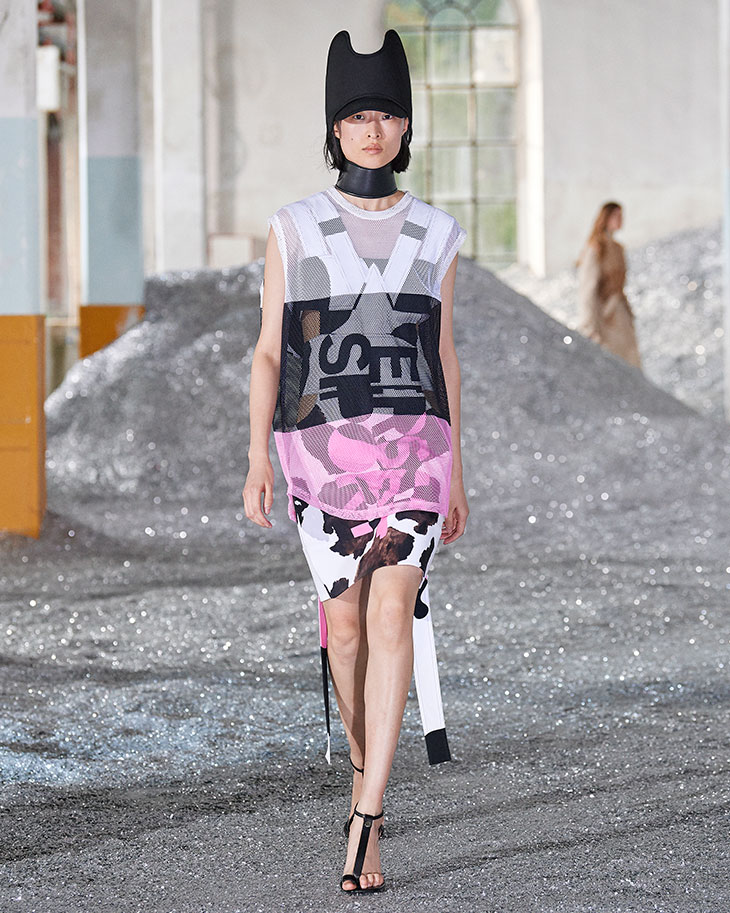 Featuring a kaleidoscope of geometric and experimental abstract prints, the garments are evoking the flowing forms of camouflage and the 'Universal Passport' graphic, taken from the menswear collection. Geometric colour-block intarsia and prints on dresses and oversized sleeveless blazers.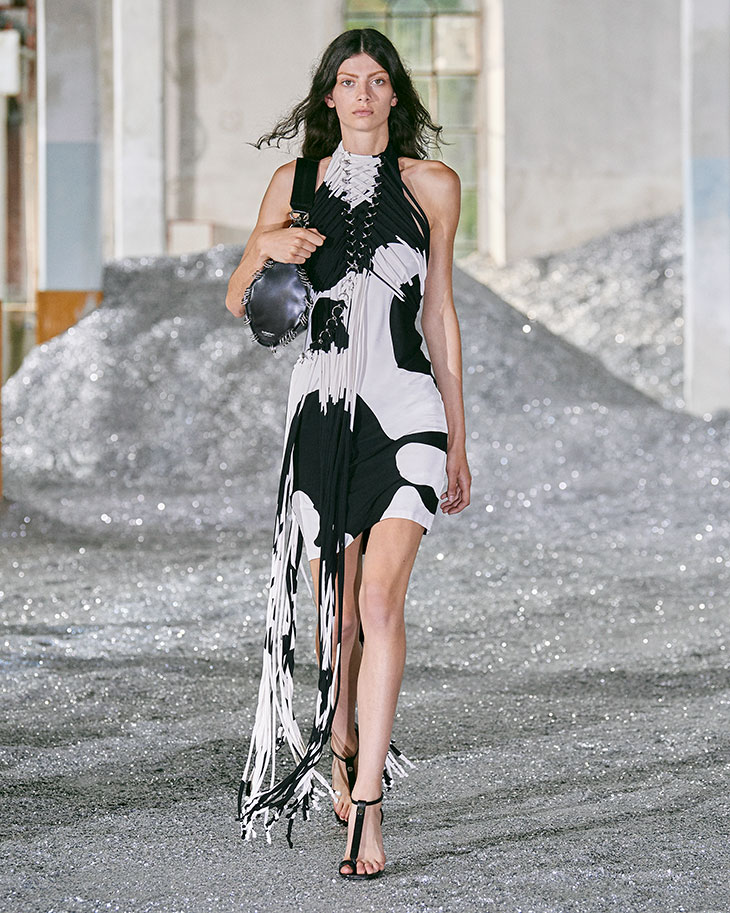 Exploring the freedom of movement is, the flowing cap-sleeved and halterneck gowns feature the thigh-high splits. Mini dresses are adorned with sweeping exaggerated fringing, frills and straps, and paired with juxtaposing oversized jackets. An unstructured approach to British tailoring sees boxy-fit blazers reworked in sleeveless and backless cuts. Lapels are reconstructed as scarves to wrap over the shoulder. A chest plate with boned corsetry is subversively recast in smooth leather or as a hoodie in technical neoprene with a peplum hem.
Besides the oversized proportions, there are sexy silhouettes made in stretch technical fabrications. Exuding a mood of confidence, a vivid and light bodysuits and leggings are layered with tactile mohair-blend capelets and animal-inspired fringing. Long-sleeved tops and leggings with porthole cut-outs and chain-link details. Off-the-shoulder ribbed knitwear is worn with crop tops with cut-out details, and stirrup leggings with seam details and toe loops. A bodysuit in crystal net and tulle, is one of the standout pieces.
DISOVER THE COLLECTION: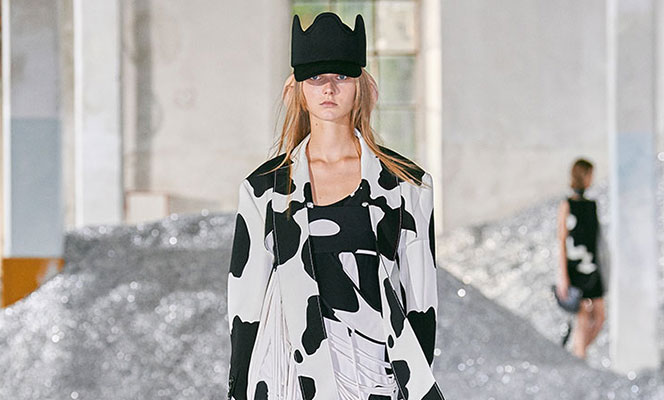 SEE ALL THE DETAILS: