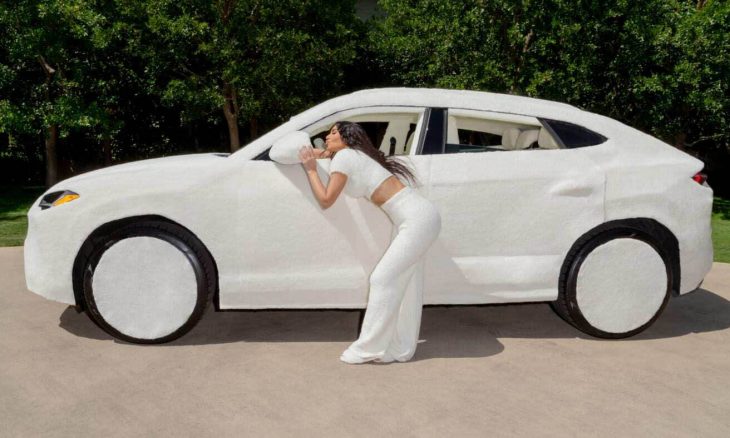 The automotive world has always had a mix of priceless, exclusive, expensive, and most luxurious segments of cars along with special editions and other quirky specimens that may not always appear on the public roads. A vast majority of the audience reading this would certainly be auto enthusiasts but we do realize that not all of us are gifted to be able to own and drive away the cars of our dreams. Only a few car nerds have been able to get the cars that are on the list of every other car enthusiast and we are here with the list of 28 famous car enthusiasts and their celebrity rides.
Jay Leno
It is never possible to speak about celebrity car enthusiasts and not include Jay Leno on the list as he is arguably one of the most famous faces when speaking of cars and has an incredible collection of cars ranging from a plethora of vintage and classic hits to the top shelf modern classics and present-day hypercars. His car collection is probably worth over the $52 million mark and has some incredible specimens including a 1930 Bentley 27 Litre, 2015 BAC Mono, and the ever-famous, McLaren F1.
Floyd Mayweather Jr.
The famous American boxer who is renowned for his 50-0 record in his professional boxing career and being a bronze medal-winning Olympian is also a car fanatic and has a really interesting collection of cars that he is frequently seen flaunting on his social media. The boxer has a wide range of Rolls-Royce and Bentley collections along with some very rare and expensive names on the list which includes a Buggati Veyron, the new Phantom VIII EWB, and even a Koenigsegg CCXR Trevita worth a whopping $2.6 million that he used to own.
JR Smith
Former Cleveland Cavalier, JR Smith isn't someone who likes usual luxury cars. Along with a host of exotic supercars, JR Smith is known for his fascination with large size cars and one of the major attractions in his collection is the Gurkha F5 weighing over 19,000 lbs. The Gurkha F5 by no means looks like an average car. It is a tank with a license plate on the public roads and has made special appearances in movies like the Fast Five and an animated version of the Gurkha F5 can be found in Madagascar 3: Europe's Most Wanted.
Ralph Lauren
The American fashion icon and tycoon seems to have a sweet tooth when it comes to artifacts and cars and is famous for his incredible Ferrari collection and a total car collection costing more than a whopping $300 million. It would certainly not be possible to name all of his cars in this article, but the list includes some special names such as a 1964 Ferrari 250 GTO, a McLaren F1, Mercedes-Benz 300 SL Gullwing, and many more!
Jerry Seinfeld
The famous comedian is not only known for his famed sitcom and his shows, but he also has an incredible Porsche collection and is high up on the list of Porsche fanatics. His Porsche collection includes a wide variety of vintage hits, racing legends, and modern technological marvels from Porsche.
Justin Bieber
The pop icon is said to have an interesting collection of cars including some bright and shiny ones like a chrome wrapped Fisker Karma, Baby blue Lamborghini Aventador S, a Liberty-Walk Ferrari 488, and a lot more.
will.i.am
The rapper will.i.am sure has a taste for extraordinary cars with a lot of his cars being custom-built and personalized according to his taste and needs. He has a wide range of custom-built one-offs including a custom DeLorean, a custom Beetle, and a redesigned Tesla Model S.
Flo Rida
Speaking of rappers and cars, the name Flo Rida definitely has a place on the list of car enthusiasts with some flashy and rare cars that match his persona. He is rumored to own a Tramontana XTR which is a Spanish-built car and looks like a mix of a race car, Aerial Atom, and everything in between. The car reportedly costs almost half a million dollars.
Patrick Dempsey
Patrick Dempsey, apart from being the 'Grey's Anatomy' star he is, is also a renowned race car driver. He has a varied collection of cars with the top ones in his garage being a Jaguar XK120 from the late 1940s.
John Cena
The American professional wrestler, actor, and television presenter is also fond of his amazing car collection and often flaunts it on his social media. His collection has a mix of old classics as well as modern supercars that includes names like the Ford GT (both the old one and new), 1970 AMC Rebel, McLaren SLR Roadster, and so on.
Dwayne Johnson
The established ex-professional wrestler and current-day actor owns a wide range of cars in his collection with some classics, modern-day hypercars, one-offs, and a lot more. He is often seen traveling in his Ford pickup trucks while also enjoying a drive in his Pagani Huayra, Ferrari LaFerrari, and a Plymouth Prowler!
Lady Gaga
Just like her music and fashion sense, Lady Gaga is known for her eccentric yet impressive car collection with names like a 1970 Chevy El Camino and mint blue Chevy Nova SS, two Rolls-Royce Phantoms, Audi R8, and some other supercars.
Tom Brady
All those Super Bowl Rings, nine-figure net worth, and the title of the greatest quarterback of all time are enough to give you a mere idea of how big the Tom Brady name is. And just like his game, his car collection is energetic, powerful, and expensive! He is said to own a varied collection of cars that has names like the 2015 Ferrari M458-T, a Bugatti Veyron Super Sport, and many more.
Kim Kardashian
The fashion icon, business tycoon, and wife of rapper Kanye West lives in utmost luxury and her car collection reflects her flamboyant lifestyle. Kim owns a host of Rolls-Royces of all kinds, Bentleys, a Lamborghini Urus, and a Mercedes-Maybach S600.
Beyonce Knowles
The renowned pop star with a fan following of millions across the world has a very expensive taste when it comes to cars and she also seems to have a thing for rare vintage classics like the Rolls-Royce Silver Cloud as well as the Alfa Romeo Spider in her collection. The singer is also known to be possessing a huge car collection that includes Rolls-Royces, Ferraris, McLarens, and a Bugatti Veyron Grand Sport
Gabriel Iglesias
It seems like comedians and cars go well together and Gabriel Iglesias also seems to be part of the fraternity that includes Jay Leno and Jerry Seinfeld. The comedian and actor is said to possess a long list of Volkswagen Buses and Beetles that have been restored, maintained, and taken care of in a phenomenal way.
Donald Trump
It is no surprise that former President Donald Trump has a huge collection of cars as he has been at the forefront of the Trump organization which has its roots in the real estate business. Before being followed around by the secret service and chauffeured around in the Presidential 'Beast', Trump was usually chauffeured around in Rolls-Royces, Bentleys, and many more.
James Hetfield
The Metallica frontman, known for his incredible songs and the ability to make millions of fans bang their heads to his music also has a very exclusive taste when it comes to vintage classics. His car collection includes some surprising cars such as a 1937 Lincoln Zephyr "Voodoo Priest", a 1956 Ford F-100, a 1953 Buick Skylark "Skyscraper" and a lot more.
Joe Biden
President Joe Biden seems to have great taste in American cars (preferably Corvettes). His collection of cars include some very interesting ones like a 1967 Chevy Corvette Stingray, A Corvette Z06 C7, and a 1971 Pontiac Firebird Trans-Am.
Magnus Walker
Another famed Porsche Collector on the list seems to be the fashion mogul Magnus Walker with a wide collection of Porsche classics and modern-day cars. His passion for cars was born because of his fascination with his first Porsche, a 1974 Porsche 911.
Tim Allen
The actor and comedian who has starred in Home Improvement, Toy Story, and Galaxy Quest seems to have a fascination with American classics. He is known to daily drive a custom 1996 Chevy Impala SS and has other fascinating cars to his name.
Bill Goldberg
The professional wrestler from the 1990s, famous for his appearances in the WWE and WCW likes everything muscle, including his cars. He has a wide range of muscle cars in his collection with his 1968 Yenko Chevrolet Camaro known to be his prized possession.
Jeff Dunham
The list of cars and comedians goes on as Jeff Dunham also seems to be an avid car fanatic and has some really quirky collection of cars to his name. His collection includes everything from a Hummer to a Morgan and even a Batmobile from Tim Burton's 'Batman Returns'.
Billy Gibbons
Just like the guitar-playing legend that he is, Billy Gibson also has a legendary car collection consisting mainly of custom hotrods, vintage cars, and everything in between with cars like the 1948 'CadZZilla' Series 62, a 1933 Ford 'Eliminator' Coupe, and a 1932 Highboy Ford.
David Letterman
The famed late-night talk show host who surpassed Johnny Carson to become the longest-serving late-night talk show host in history also has a very exclusive collection of cars mainly revolving around Ferraris with cars like the 1968 Ferrari 330 GTS, 1985 Ferrari 288 GTO, and a 1963 Ferrari Lusso along with a few other classic Porsches as well.
Frankie Muniz
The star of the Hollywood hits such as 'Malcolm in the middle' and 'Agent Cody Banks' went on to try his hand at driving race cars. He is believed to own the famous 1995 Volkswagen Jetta from 'The Fast and the Furious' movie franchise along with several other cars.
Shaquille O'Neal
Apart from playing for the LA Lakers and having a top-shelf basketball career, Shaq is also famous for his cool collection of cars and since the 7'1" basketball giant isn't able to fit into even the biggest of luxury and supercars, he is said to have a host of cars that have been customized to fit him in. His collection includes a Lamborghini Gallardo, an extended Jeep Wrangler, and a 1963 Cadillac Eldorado from the movie 'Scarface'
CJ Wilson
The professional baseball player is known for his modern collection of cars that includes a McLaren P1, a McLaren 675 LT, and a Porsche Cayman GT4. He also owns a racing team.