A clash between handcrafted historical pieces with a hyper futuristic attitude. For Spring Summer 2022 show in Paris, Creative Director Jonny Johansson took the historical references and put them in the world of Acne Studios.. Presented on Wednesday, September 29th, during the ongoing Paris Fashion Week, the collection is a celebration of self-identity and instinct, as well as the experimentation that has always been the heart of Acne Studios.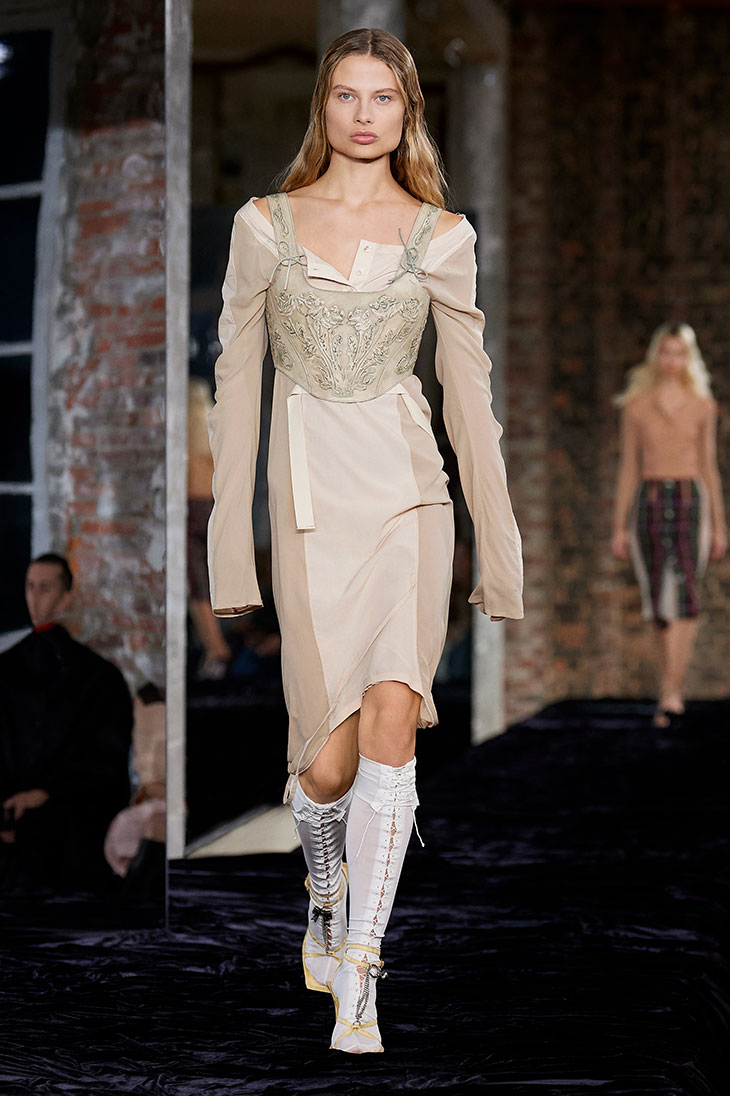 Celebrating and respecting handcrafts and traditions, the brand worked with couture corset makers to create many of the pieces in this collection, turning the pieces upside down, inside out, using the construction of corsets not for restriction, but for freedom.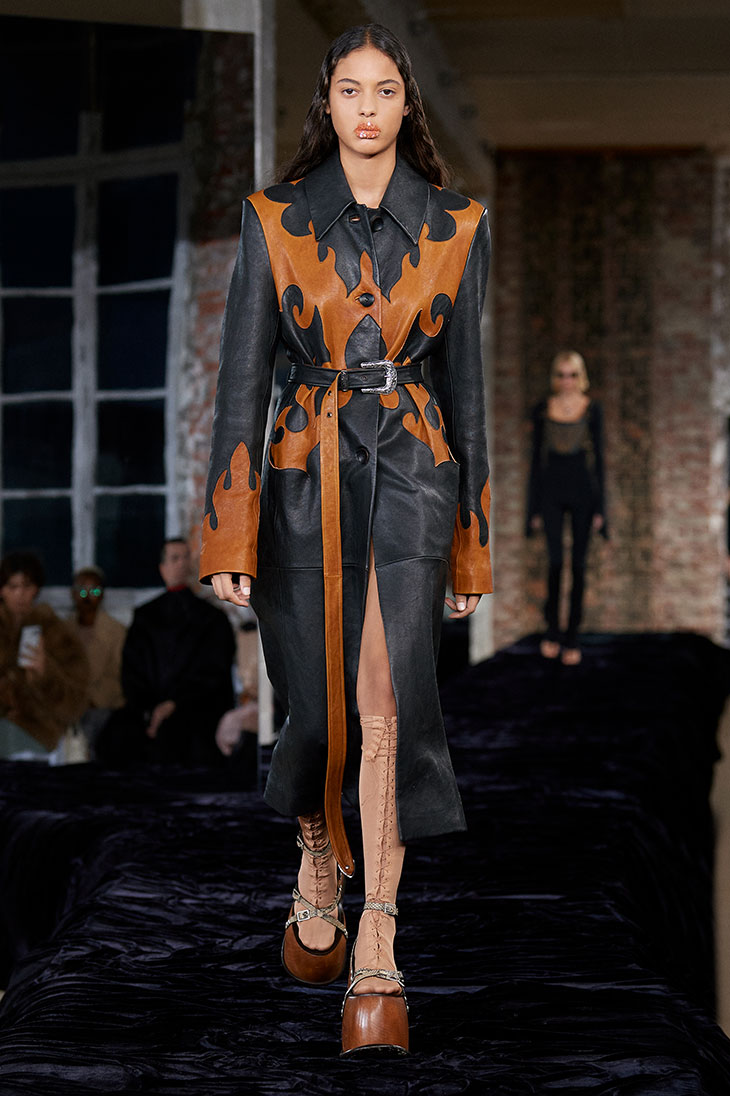 This is our first physical show since January 2020, so we are all yearning for a sense of occasion. But the feeling of performance is in the clothes too. People perform more and more, every day, in the way that they dress. They perform for their social media, for how they broadcast themselves to the world. I think the biggest change in fashion from the pandemic is not sweatpants and hoodies, but how much we all perform for our own cameras.
– Jonny Johansson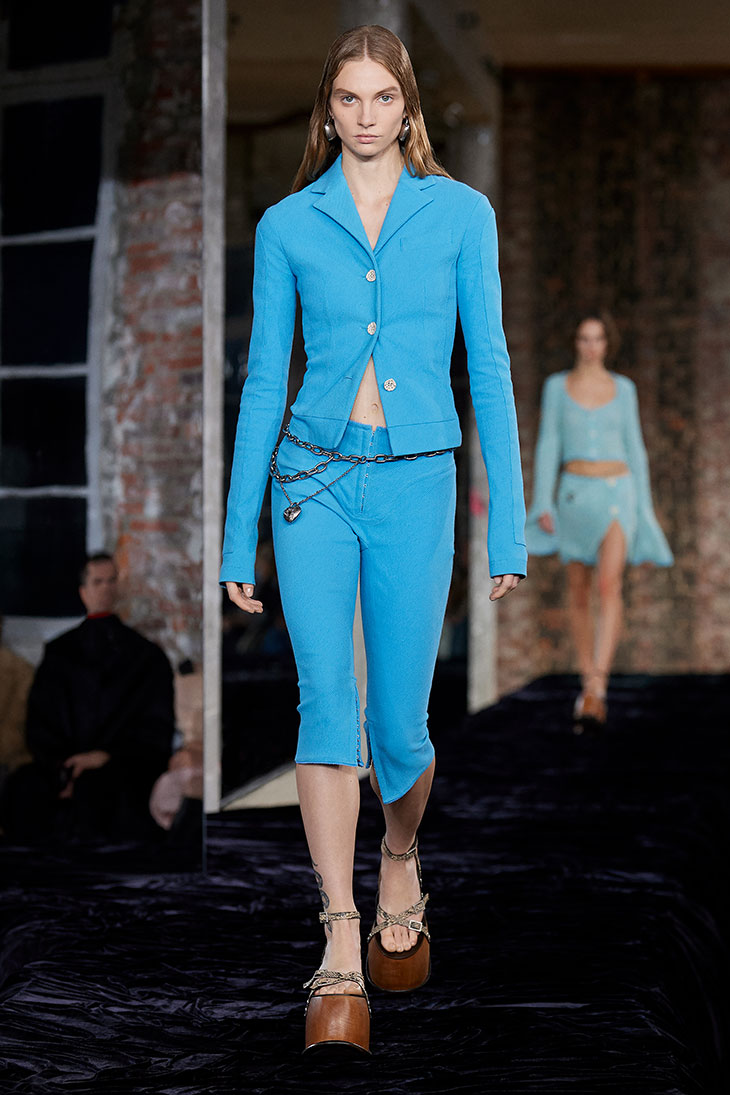 The Spring Summer 2022 collection is finding strength in contrast, with main themes: chiffon matched with leather; plaid contrasted with lingerie; crochet and knits that are toughened up; handcrafted corsets that are exploded and unleashed. We approached every piece with the feeling of experimentation, which has always been at the heart of what we do at Acne Studios from the very beginning. – said Johansson.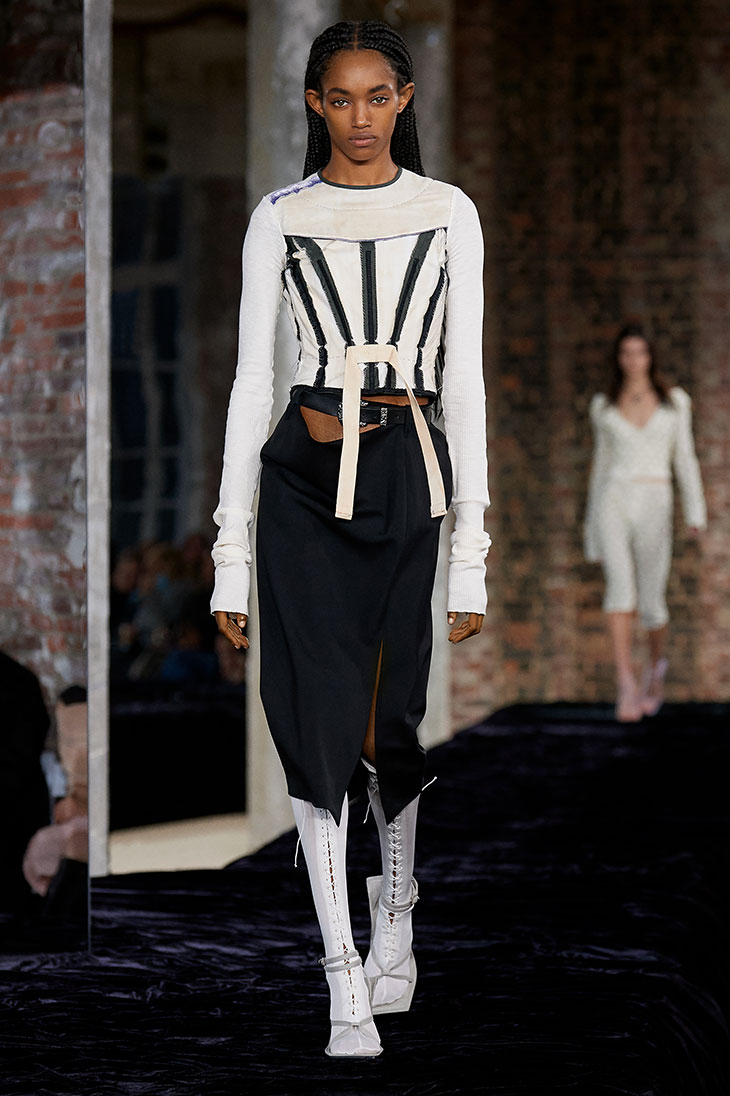 The Venezuelan musician Arca has created an original composition for the show, SMOKEBENDING, to capture the sense of performance and occasion. "Arca represents everything this collection is about and it is our honour that she created music especially for this show." – says Johansson.