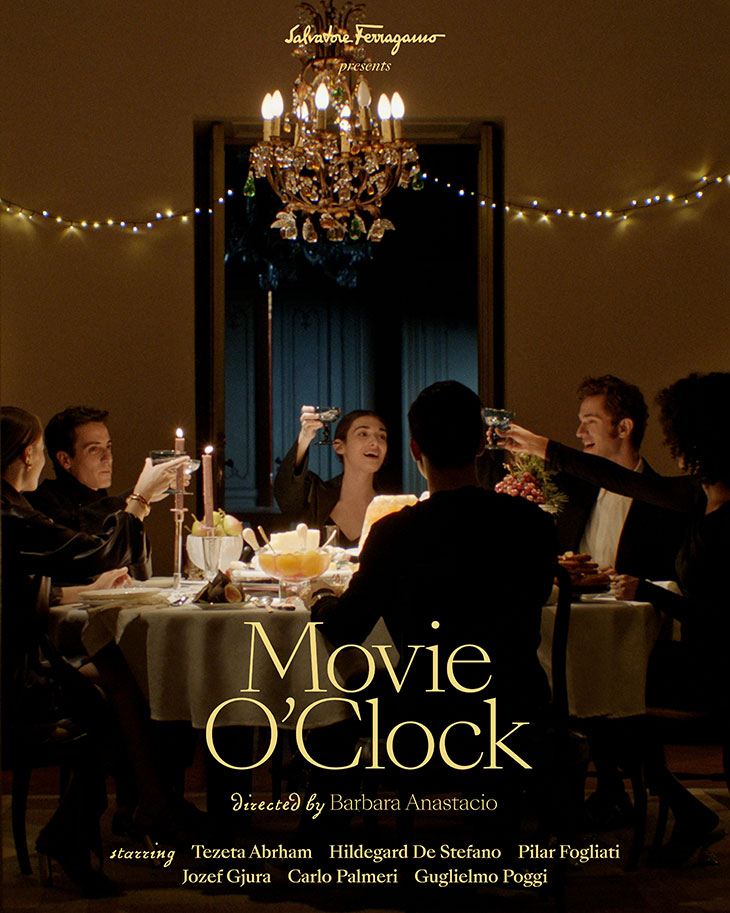 Discover Salvatore Ferragamo Holiday 2021 campaign "It's Movie O'Clock", that will take you into the winter holidays and celebrates the warmth of friendship. Made by film director Barbara Anastacio, the campaign is starring the six Italian talents Pilar Fogliati, Tezeta Abraham, Hildegard De Stefano, Guglielmo Poggi, Josef Gjura, and Carlo Palmeri, joined by Jelly Lin and SEULGI, the brand's two new Global Ambassadors.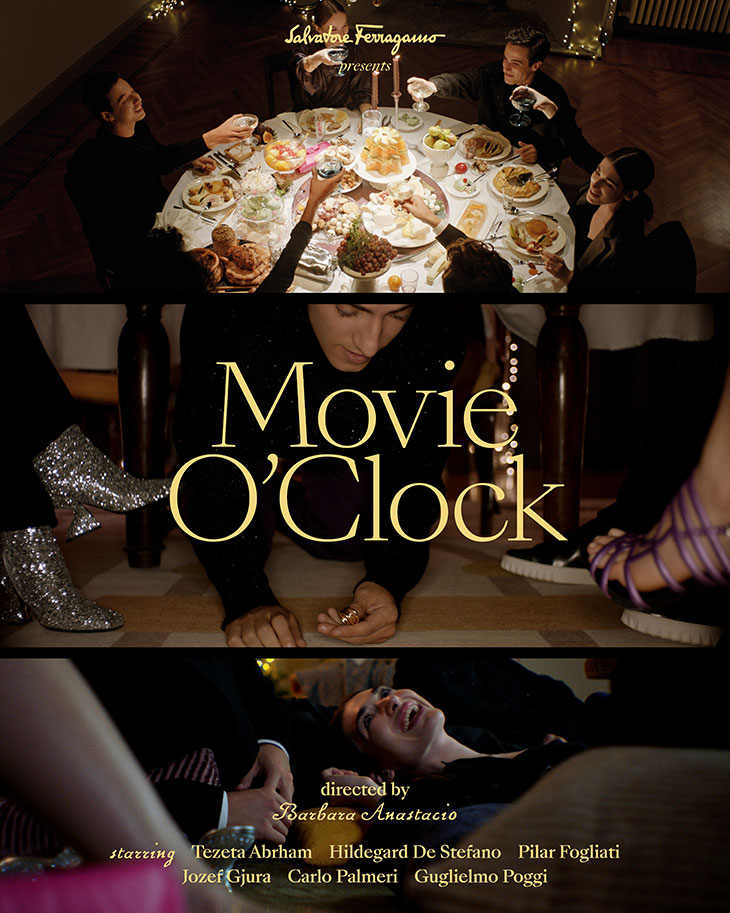 In an imaginary Italian villa that could be anywhere, just like home is anywhere when it's shared, the young stars of the campaign get together for a dinner and movie night. Prompted by a mysterious invitation that will link three different episodes, in Italy, China and Korea these last two revealed later.
The film offers the spectator a glimpse of the privacy and warmth of a shared moment. An emotion runs through the sequence of images that make up the campaign: the strength of friendship, the most intense of links. As unique as the link Ferragamo has with the innovative creativity of its products and with the world of cinema. A series of references featuring unmistakable symbols of this brand and its heritage, like the film chosen for movie night: Salvatore – Shoemaker of Dreams.
Joyful, engaging, happy: this is friendship as seen by Ferragamo. In this story, friendship is beauty, the dream that embodies the brand's deepest values. With Holiday 2021, Ferragamo invites us to pause a moment and notice the details, a gesture, a smile, a hug… because details are what form the whole picture and make the difference. – from Ferragamo.