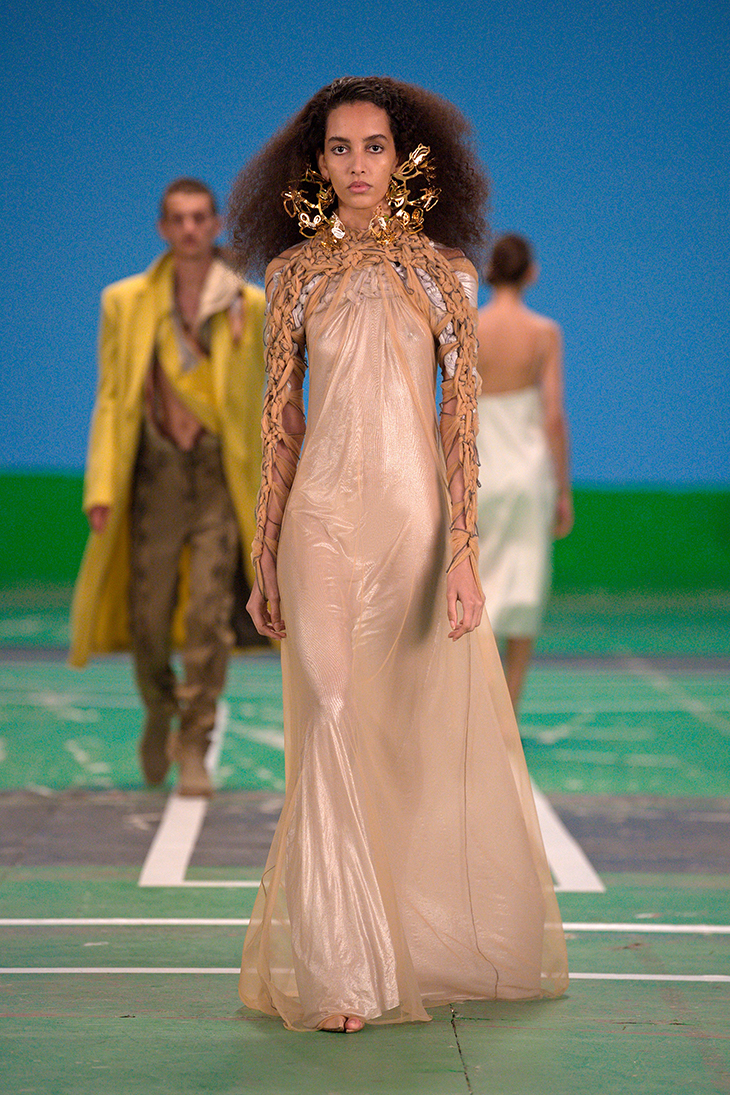 Fashion designer Glenn Martens presented the Y/PROJECT Spring Summer 2022 Collection at the recently finished Paris Fashion Week. French brand also collaborated with Italian sportwear brand Fila and Brazilian footwear brand Melissa. The brand continues to produce experimental garments that allow the consumer to get creative with clothes.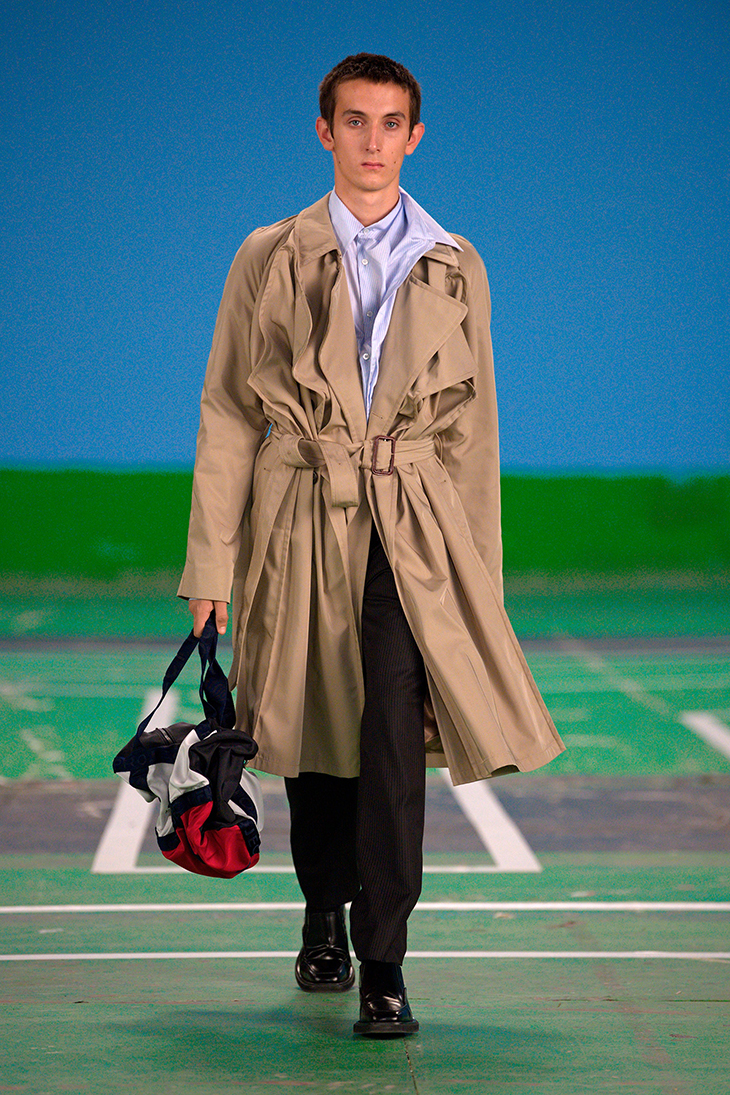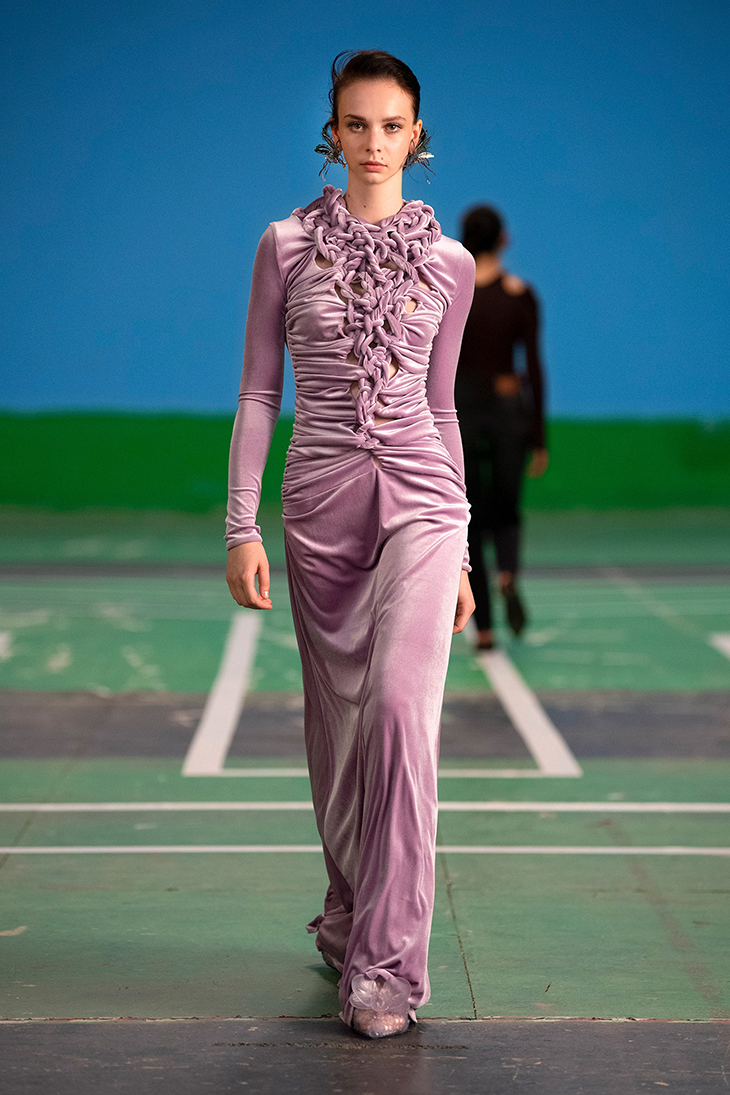 The collection features braided pieces which allows the consumesr to rearrange the garment as they wish, structured bucket bags, sportswear pieces, pants that can become skirts, patterned shirts with the possibility of changing the pattern and more pieces made to please every customers need. All the looks presented at the Paris Fashion Week are multifunctional, versatile and pleasing to the eye.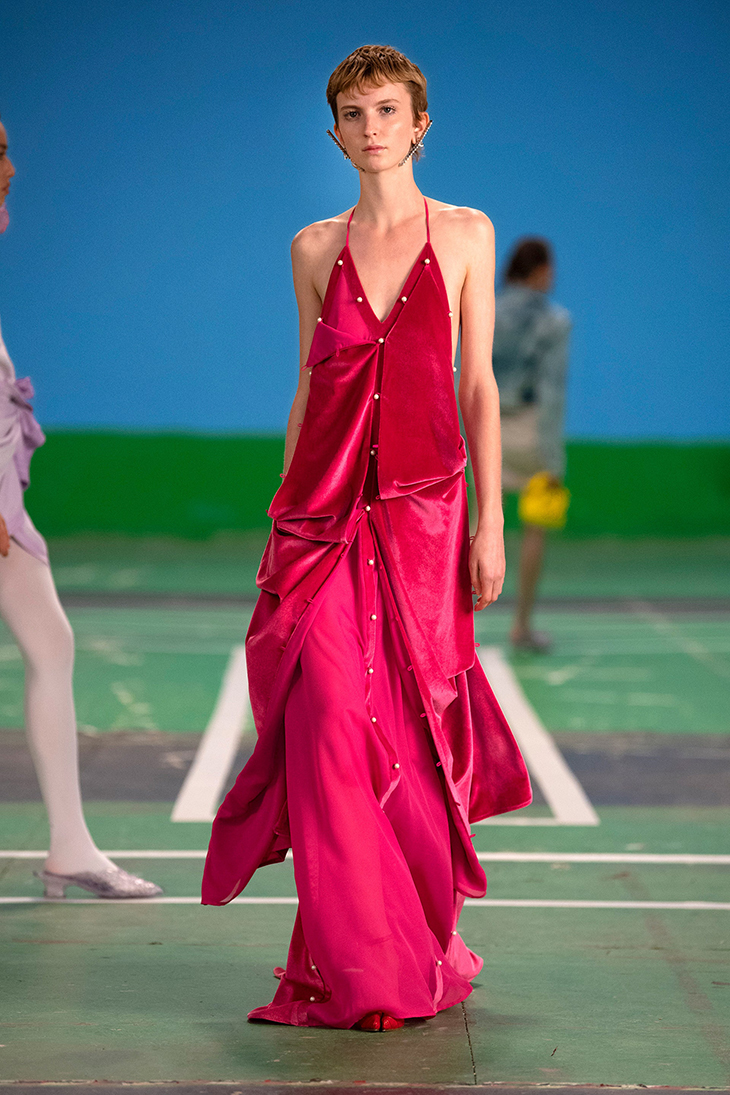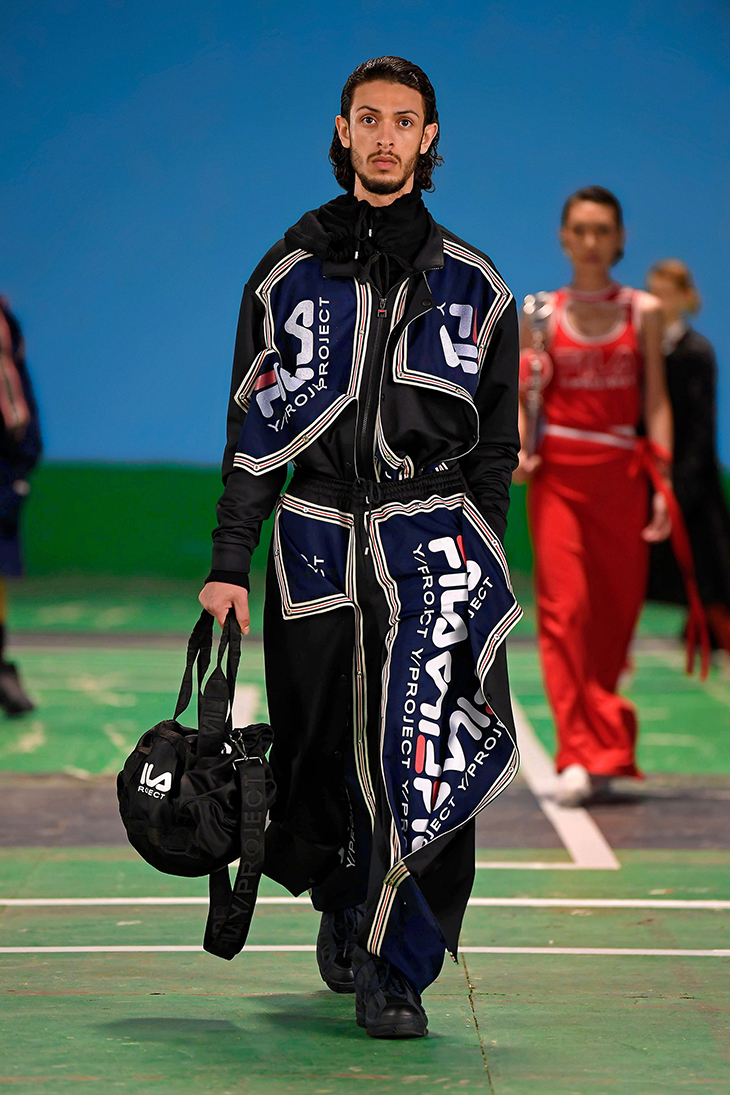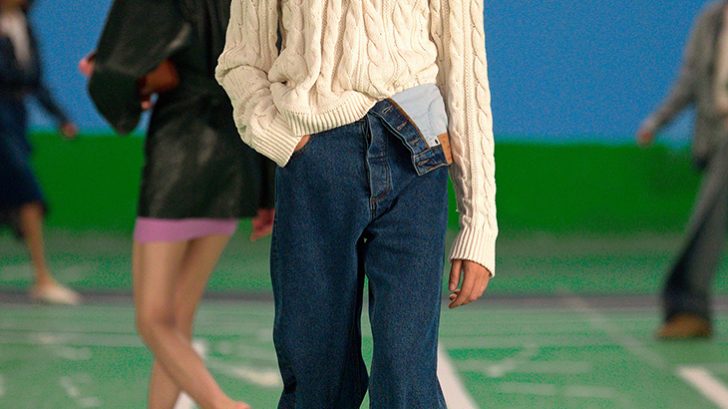 Designer: Glenn Martens
Director: Grégoire Dyer
Fashion Editor/Stylist: Robbie Spencer
Hair Stylist: Ramona Eschbach
Makeup Artist: Carole Colombani
Set Designer: Céline Corbineau
Casting Director: Emmanuelle Delserieys and Oliver Ress
Models: Becky Skirrow, Dasha Konte, Eduarda Vieira, Khallil Touil, Lamine Faty, Nicolas Boeuf, Sabina Ruegg, Sokhna Cisse, Suj Lee, Valentin Bouman, Valentine Charrasse, Victor Vignon.