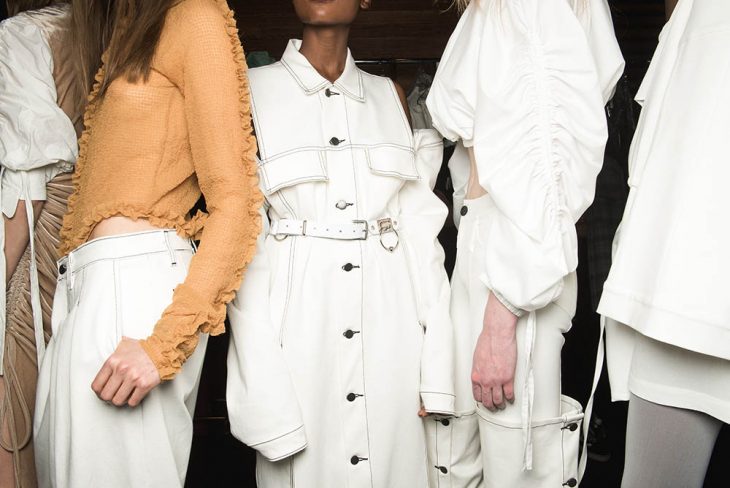 Being a fashion designer is a calling in life; you will know if you were meant to be one by the simple fact that you won't be fulfilled by any other professional position. The urge to create, the fascination with clothes, shoes, bags, and accessories can be not only a driving force in some people, but an actual necessity – a creative outlet that needs to take place.
If you're dreaming of turning your fashion interest into your own fashion brand, then you need to prepare yourself for a lot of hard work. The competition out there is tough, but if you have an original idea for a brand and you manage to work hard for your place among the greats, your chances of success could be just as good as any other designer. We have collected some advice for you regarding how you can get started with building your own fashion brand, and who knows, perhaps even your own fashion empire later down the line.
Have a brand in mind right from the beginning
It's important to think about the way you want to brand yourself from the beginning. The sooner you start thinking about (and thus also creating) a sense of uniqueness in relation to brand decisions, this will start to bleed through every decision you make – which will create an even stronger and better brand in the long run.
Right from the conception of your brand identity and your initial ideas of where you want your fashions pieces to go, you need to have that unified sense of uniqueness, edge, and palpable identity. This will make the process of choosing a logo and brand name much easier for you. Not to mention, the name of your fashion brand is an incredibly important part of your fashion journey – so much can be said with so few words. Just think of some of the greatest brands out there, how much weight the sound of their house names or the names of the designers carries. You want this name to be on everyone's lips, all over the world. Choose it with care. You can pick the perfect design/brand name here. On this page you'll find a so-called business name generator that generates a list of unique names based on related keywords that you submit, in case you are stuck in the idea phase.
Write business plan
Figure out who's in your target demographic early on. Who do you want to make clothes for, what's the price point, style, function, and so on? When you know this, you'll be able to write a business plan. A business plan is a very important tool to use from the beginning. It is a great way to put your ambitions into words and make a plan on how to reach them. It is also essential if you're going to find additional funding at some point. You can read all about writing a fashion business plan on www.voguebusiness.com/.
Design and produce
Depending on your experience and identity as a fashion designer, the design phase can be a long or short process. But designing and producing your own and unique collection is of course key when starting your own business. Figure out what your style and identity are. Design your clothes and find a manufacturer that can produce your clothes the way you want them. The chain of production will probably need to be updated with time, but it is always a good idea to try and make wise decisions from the beginning.
Launch and market
When you're ready to launch your fashion brand, it needs to be all about marketing. Keeping the momentum of launching your brand needs to be a priority. It is always a good idea to check out the market and get inspired. You can look at other fashion brands' recent campaigns here.
Make sure you've made a solid marketing strategy and are ready to unfold it. Then you're ready to start life as the owner of a successful fashion brand.