Fashion brand H&M presented their new Innovation Circular Design Story, that embraces the future, and celebrates sustainability and joy. H&M teamed up with Normani, Gigi Hadid, and Kaia Gerber to promote the collection that highlights the brand's commitment to a more circular form of production, and also brings the excitement and anticipation of party-prep and dressing up. The collection featuring flamboyant womenswear, menswear and accessories created to be treasured, shared, repaired and recycled. It pays tribute to a fearless modern spirit and self-expression. Fashion photographer Rafael Pavarotti captured Just before the party starts campaign, featuring styling from Ib Kamara.
I was proud to work with H&M on a collection that is so committed to circularity and positive change, while also embracing style, bold colour, great fit. It's a really multifaceted, rich collection, and it captures a special feeling for me; the excitement and anticipation of getting ready, of choosing a look and making oneself into a star. – Ib Kamara
"The Innovation Circular Design Story is the latest addition to H&M's Innovation Stories, a ground-breaking new sustainability initiative that focuses on forward-thinking design and innovative materials. The collection is for those who love to experiment and express themselves, and this jubilant ethos is also reflected in the campaign; shot by the pioneering photographer Rafael Pavarotti and titled "Just before the party starts". The theme captures the sensation of getting ready, and the optimism and individuality of those who love fashion, glamming up, choosing looks, posing in front of the mirror, dancing, and being free. The collection was created by the H&M design team together with the stylist Ib Kamara, who contributed as Creative Advisor and styled the campaign." – from H&M
People get a picture in their head when you talk about circularity. With Circular design story, we wanted, to show it is possible to do a bright, fashion-focused collection that is designed with circularity in mind. We wanted to show new possibilities, and offer something hopeful. — Ann-Sofie Johansson, Creative Advisor at H&M
Fashion has the power to transform, to enliven, to empower. This collection is a tribute to this, and to the special excitement that comes when you're getting ready to go out, just before the party, styling yourself, ready to head into the night with friends, full of joy and enthusiasm. – Ella Soccorsi, Concept Designer at H&M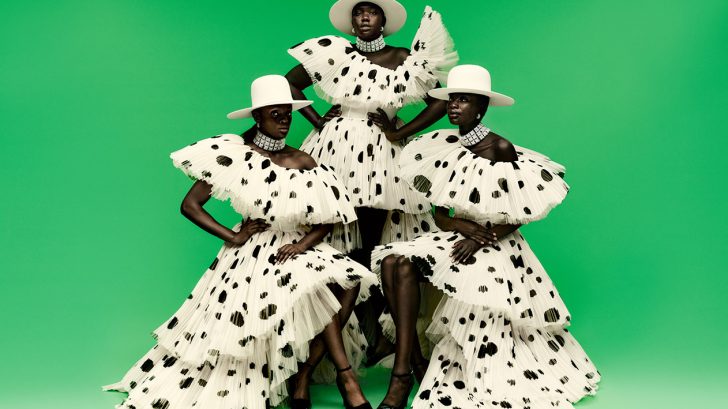 H&M will launch the collection on December 9th.
View this post on Instagram
View this post on Instagram
View this post on Instagram