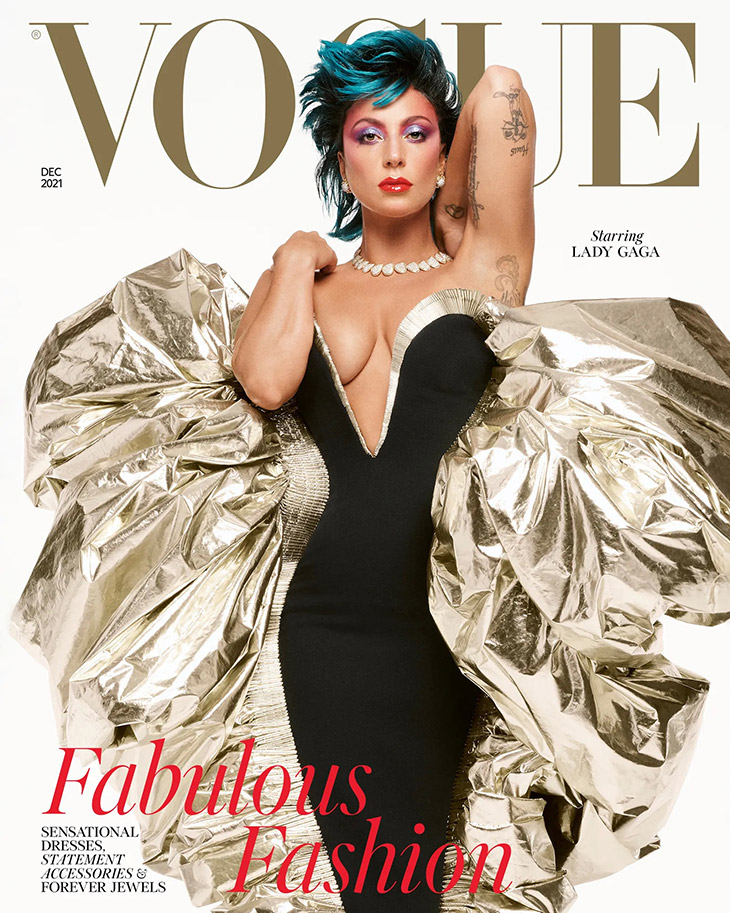 House of Gucci's actress and pop superstar Lady Gaga takes the covers of British Vogue and Vogue Italia's December 2021 editions lensed by the legendary Steven Meisel. In charge of styling was Edward Enninful, who for the covers selected looks from Valentino (Italian Vogue), and Schiaparelli (Vogue UK). In charge of beauty were hair stylist Guido Palau, colorist Ryuta Sayama, makeup artist Pat McGrath, and manicurist Jin Soon Choi. This is the first time in history that Italian and British Vogue share a cover star.
It is three years since I started working on iy [House of Gucci], and I will be fully honest and transparent: I lived as her [Reggiani] for a year and a half. And I spoke with an accent for nine months of that. It was nearly impossible for me to speak in the accent as a blonde, I instantly had to dye my hair, and I started to live in a way whereby anything that I looked at, anything that I touched, I started to take notice of where and when I could see money. I started to take photographs as well. I have no evidence that Patrizia was a photographer, but I thought as an exercise, and finding her interests in life, that I would become a photographer, so I took my point-and-shoot camera everywhere that I went. I noticed that Patrizia loved beautiful things. If something wasn't beautiful, I deleted it. – Gaga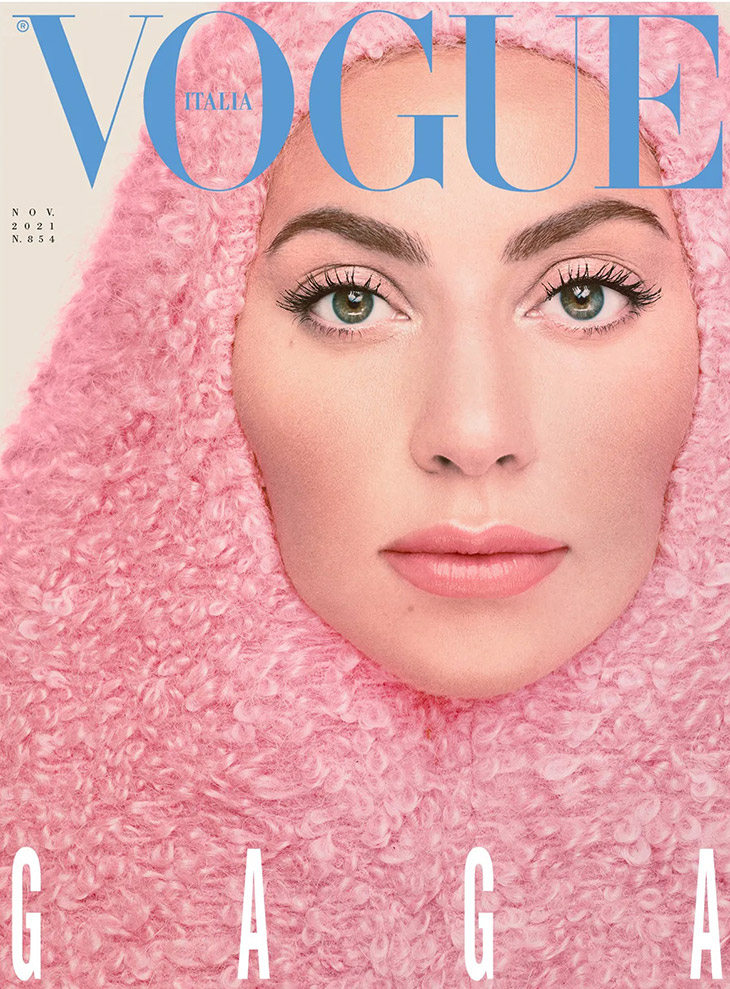 Yeah, this is hard. But it's a lot harder when you want to kill yourself every day. So I pledge to always be somebody that speaks about mental health, that speaks about kindness, about compassion and validation. I believe wholeheartedly that the universe made this a part of my story so that I could be prepared to talk about it with the world. I know it's not the world, The whole world doesn't know what I do, and that's not the point. It's whoever's listening. Whoever's listening: I love you, and if you're in pain, I promise you it will get better. – Gaga
Ridley Scott's movie House of Gucci starring Lady Gaga, Adam Driver, Jared Leto, Jeremy Irons, and Al Pacino is set to premiere on November 24th. Watch trailer here.
Discover more at vogue.co.uk and vogue.it