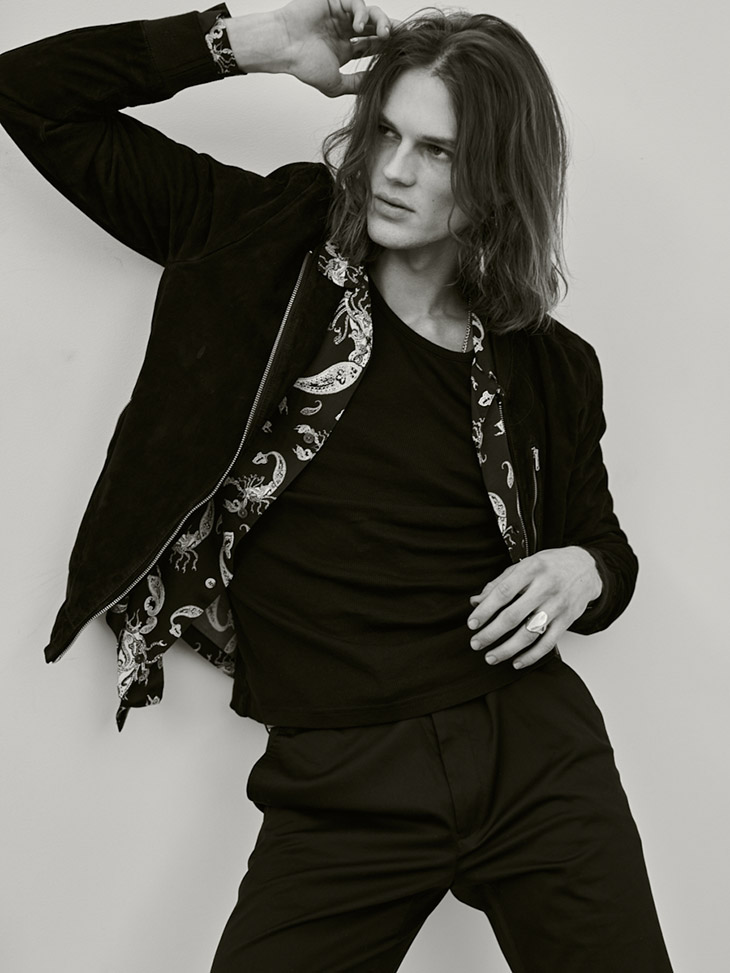 The holiday is one of the best times to sport a new look. The past year and a half have witnessed the emergence of long hair because of the unavailability of barbershops and salons. And now, as the world returns to normal, people are scrambling to get a new trendy look.
The year 2021 is concluding, and get-togethers are about to fill your schedule. You may have bought a new attire to match the party's theme, as well as new shoes to rock those fab jeans. It'd be best to have a new hairstyle to complete that look. Men's hairstyles have dramatically evolved in the past years that even the regular faded haircut now has a myriad of names.
Check out these ideas to update your hairstyle for the holidays:
1. The Low Fade
The fade haircut is probably the most popular and accessible hairstyle that never goes off any trend list. It has so many varieties to choose from based on your preference. There's skin fade, shadow fade, temple fade, drop fade, burst fade, high fade, and low fade.
The low fade is easy to maintain and won't need you to visit your barber as often as you need. It gets the bulkiness of your hair on the sides and back and gives it a sharp, clean look while maintaining a great length at the top. The cut is streamlined with ease of style as the hair grows.
2. The Curly Undercut
Guys who have curly hair find it difficult to get a style that'd make them look trendy, neat, and polished. But with a curly undercut, they could. Curls are temperamental—one minute they're tame, and upon getting exposed to even just a little humidity, they could balloon into a mushroom.
To keep curls under control without needing to use too many hair products, you may opt to get a little shorter and higher with an undercut. You may retain your short curls at the top or make them a little longer. It depends on you. And since it's pretty challenging to secure an appointment to a barbershop because of the deluge of clients coming back, you may need to book through a barbershop appointment app.

3. The Modern Mullet
The best way to describe a mullet is 'formal in the front and party at the back.' It's best for guys with a longer face structure. The older mullet hairstyle gives a guy a carefree vibe like he's not interested in taking care of himself. But the modern mullet, though it may give off an easygoing nature, could be refined with a bit of styling. It has a low fade cut on the sides that blend easily upon reaching the sides.
A mullet isn't a mullet if you keep the back short. Keep the length of the back long enough for your comfort. A mullet is perfect to sport on a beach getaway or a pool party with friends. The retro vibe is something to keep you young and stylish.
4. The Slick Pompadour
For guys who want to restrain their thick tresses, pompadour is the way to go. Interestingly, for guys with thinner hair, they may also try pulling it back to a slick pompadour to give the hair an airy, light take. To style your hair in this manner, you need a pomade. Pomade is a greasy, waxy, water-based hair product that'll make you achieve a shiny, slick appearance and will hold your hair in place so you can dance the night away without having to worry if you messed up your hair.
5. The Asian Man Bun
Keeping your hair long for the entirety of 2020 until 2021 may not be a personal choice but something you had to contend with. And now, as guys felt the urge to don a new hairstyle and get out of their mancave, they might find it extra challenging to secure a spot with their go-to barber. Fret not as you may still go to that new year's revelry not looking like a character from Bedrock. The Asian man bun became increasingly popular towards the latter part of 2020 and has never got out of style since then.
You may keep your hair in a bun, whatever length of hair you have. You need to choose a bun style that'd complement your hair length. You may opt for a top bun or a messy low bun for medium-length hair. You may choose a half bun or a low man bun for longer hair. Don't forget to leave an extra loop and not worry about escaping loose ends. Those will add coolness and an undone quality to the style.
Conclusion
Personal care service businesses have made it convenient for their clients to acquire their services with technology. Mobile applications are available on just about anything now, from food deliveries, transportation, grocery deliveries, and spa services. It's now as easy as 1, 2, 3 to get an appointment with your trusted hairstylist. So, download that app, get to it, and be ready to have the best night of your life with friends, family, or your special someone in a style they'd talk about in the days to come.