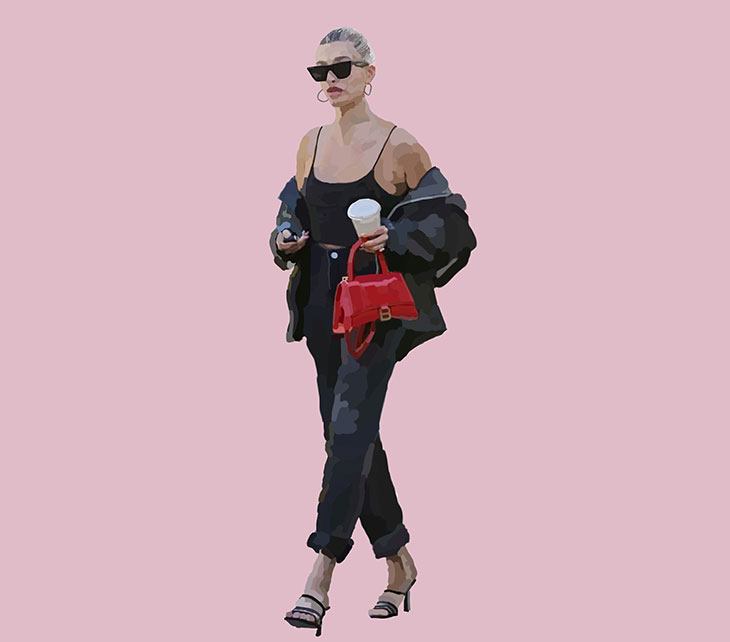 Hailey Bieber has been doing what she does best: street style. Supermodel and her stylist friend Maeve Reilly are seriously on it when it comes to putting together a trendy look.
Even though they make it look casually effortless, according to Bieber, it's not an easy process. "She'll pull a bunch of stuff, I'll look through it, pick my favorites, and decide what I want to go with what," she said to BAZAAR.com.
Hailey has always been chic, but her style has reached a new level of cool recently, thanks to her Balenciaga outfits. Her off-duty model moments are providing a lot of fashion inspiration for the fans. Read below how to achieve Bieber's signature cool girl look.
Balenciaga Hourglass Handbag
The Hourglass bag's shape is inspired by founder Cristóbal Balenciaga's Basque waistcoats from the '50s. Its bold curvature of the sharply elegant hourglass imitates the lines of the garments which are now the part of the house's DNA. Fashionistas around the globe, including including Hailey Bieber, Kim Kardashian and Miley Cyrus, are fans of this sculptural shape, launched with the bran's Fall Winter 2019. It's designed to sit on the hip, and features a removable cross-body strap, as well as a small top handle. It comes in three sizes and multitude of colorways and finishings.
True fan of Balenciaga's iconic Hourglass Handbag, the model owns it in few different colorways. Her favorites are definitely the one in black shiny crocodile embossed calfskin and a bright red shiny box calfskin. She paired it with a simple mom jeans and a strappy tank.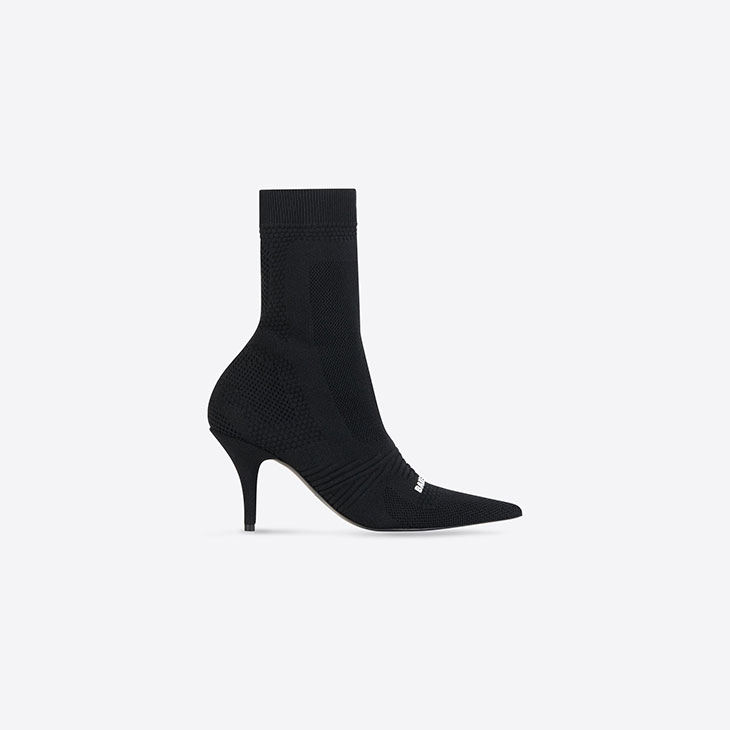 Balenciaga Knife Boots
Balenciaga item that has instantly become an A-list wardrobe essential, the Knife Boots were first introduced with Demna's inaugural Balenciaga collection. Worn by the likes of Kim Kardashian, Rihanna, Cardi B, and Oprah, they come in thigh-high and shorter version, as well as every color and print you can imagine. From trippy floral prints, to Michaela Coel' midnight-blue covered in sequins and Michelle Obama's iridescent gold sequins, there's a pair for every occasion.
Fan of the short, sporty versions, Hailey Bieber owns several pairs in an array of colors. They are perfect for a wild night out, or an after-work cocktail.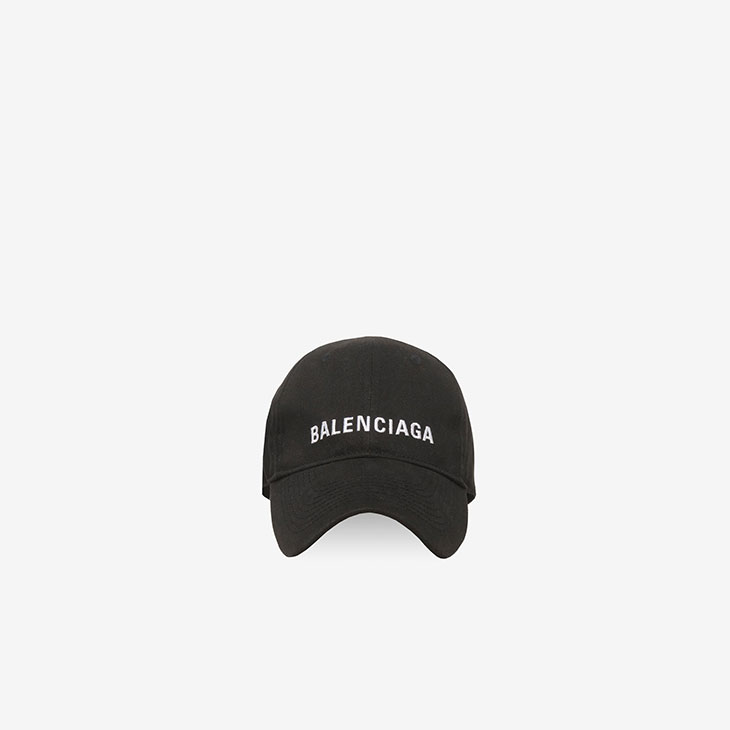 Balenciaga Classic Baseball Cap
Balenciaga Classic baseball cap with embroidered logo is a recent go-to staple of Hailey's. The runway regular was seen wearing it few weeks ago, a couple of days before Christmas.
The model was captured by paparazzi on an outing in New York City, wearing a casual, but still well thought out look. She sported her signature Balenciaga logo cap, with an oversized blazer that looks like she could have borrowed right from her husband's closet. She wore a hoodie under the blazer paired with a tailored trousers, and a pair of Balenciaga's highly coveted Runner sneakers in black, grey and neon green.
Discover authentic Balenciaga clothing at GOAT.
Balenciaga Cosy BB Slides
The casual style has received a stylish glow-up – slides. The only shoes you need for spring and summer are these Balenciaga Cosy BB Slides in black smooth calfskin, with aged-gold BB logo on top.
They work perfectly with every warm-weather look. Take cues from Hailey. She paired her Balenciaga BB Cosy Slippers with a green track suit and looked effortlessly cool. If you think it can't get any better then this – you're wrong. The model also paired them with teddy pants in nude and a cozy knit sweater. The proof she really love her BB slippers – she gave her casual rotations a glamorous lift wearing them again with oversized Levi's and a leather jacket.
RELATED: Hailey Bieber Models JIMMY CHOO Spring 2022 Collection