Louis Vuitton unveiled the Men's Fall-Winter 2022 Collection by Virgil Abloh on Thursday, January 20th, during the ongoing Paris Fashion Week. Presented at the Carreau du Temple, the new collection serves to consolidate the themes and messages Virgil Abloh created at French Maison.
Named '"The ∞th Field,", this is the late designer's eight collection for Louis Vuitton, and second in a series of Virgil Abloh homages planned for 2022. After "Virgil Was Here" show in Miami, and FW22 show in Paris, the brand is partnering up with Sotheby's to auction 200 special edition pairs of Louis Vuitton x Nike Air Force 1 to benefit Abloh's "Post-Modern" scholarship.
Humor is an entry point for humanity.
– Virgil Abloh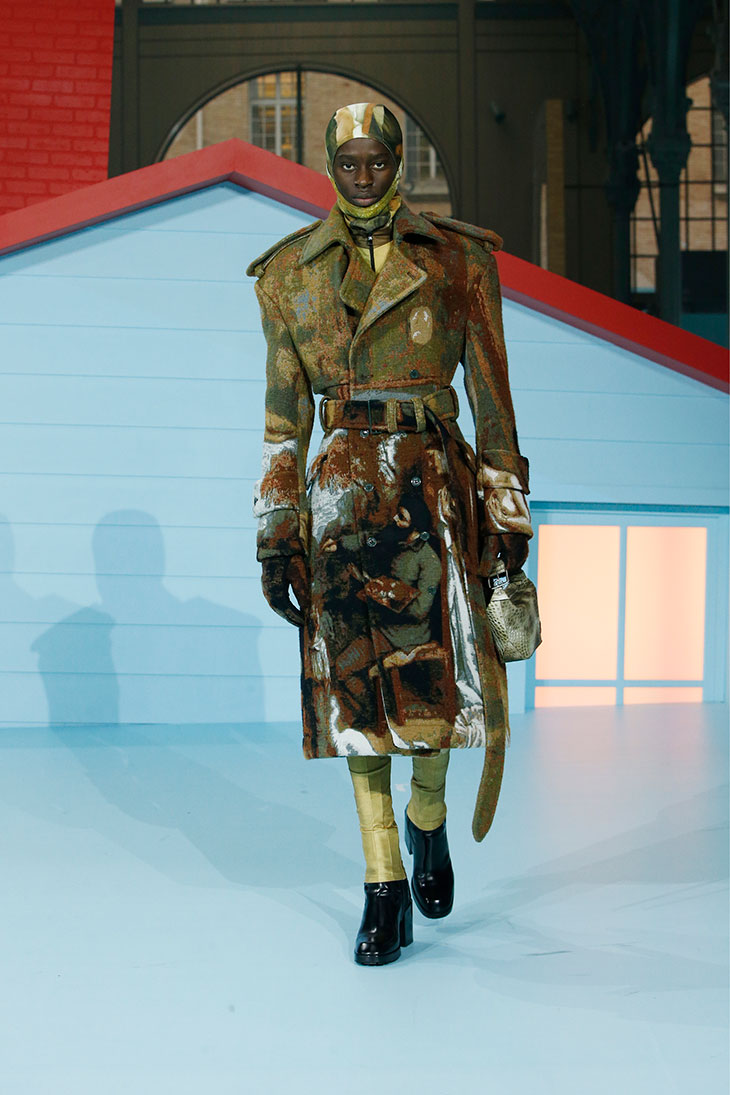 Abloh's final collection for Luis Vuitton was presented at the Carreau du Temple, with a show set featuring a Louis Dreamhouse™ – a house with a roof, king-sized bed, and a table with a live orchestra performing a melody composed by Tyler, the Creator for the FW22 runway show.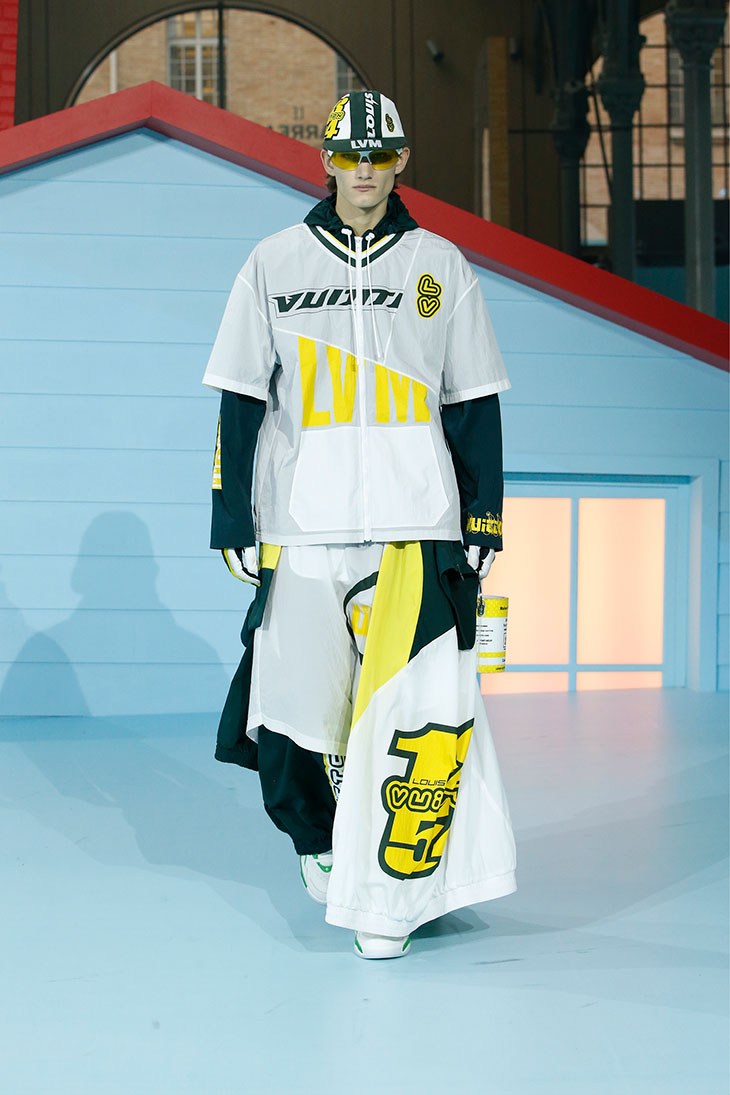 The world produces waves.
Surf or drown, you decide.
– Virgil Abloh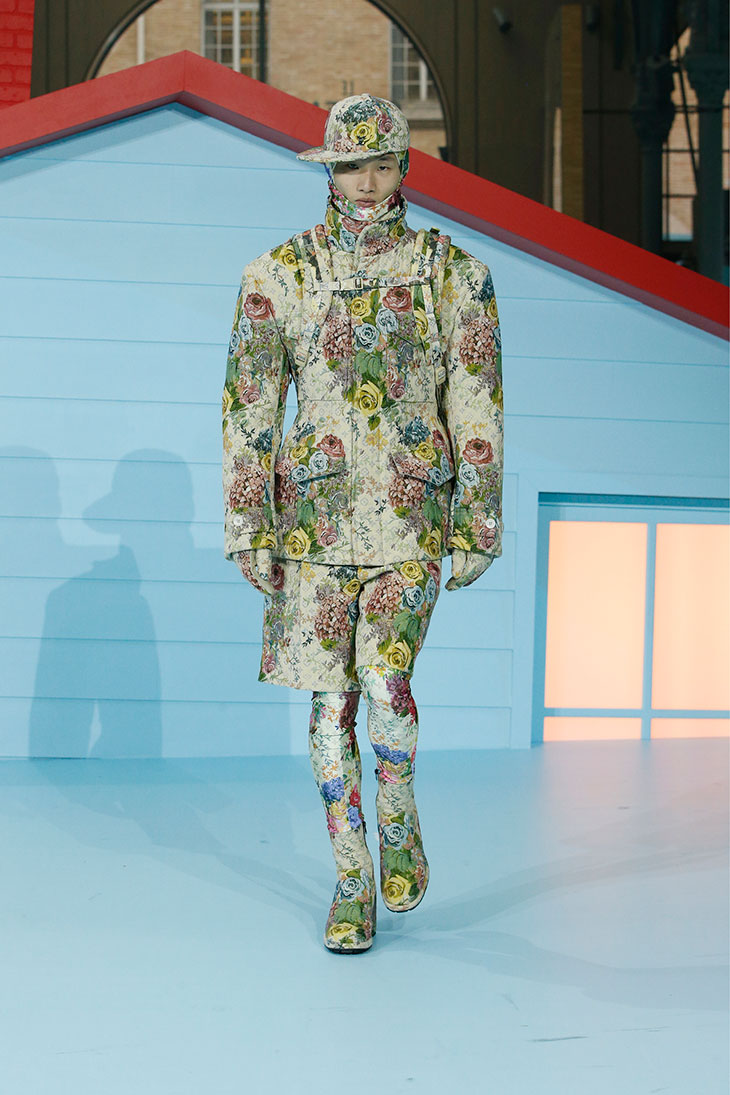 Just like Louis Vuitton Spring Summer 2022 show in Miami, the Fall Winter also included a mix of old and new styles – oversized caps, tie and die prints, oversized coats, signature tailoring, men's skirts, and a new original sneaker design – Runner Tactic Trainer.