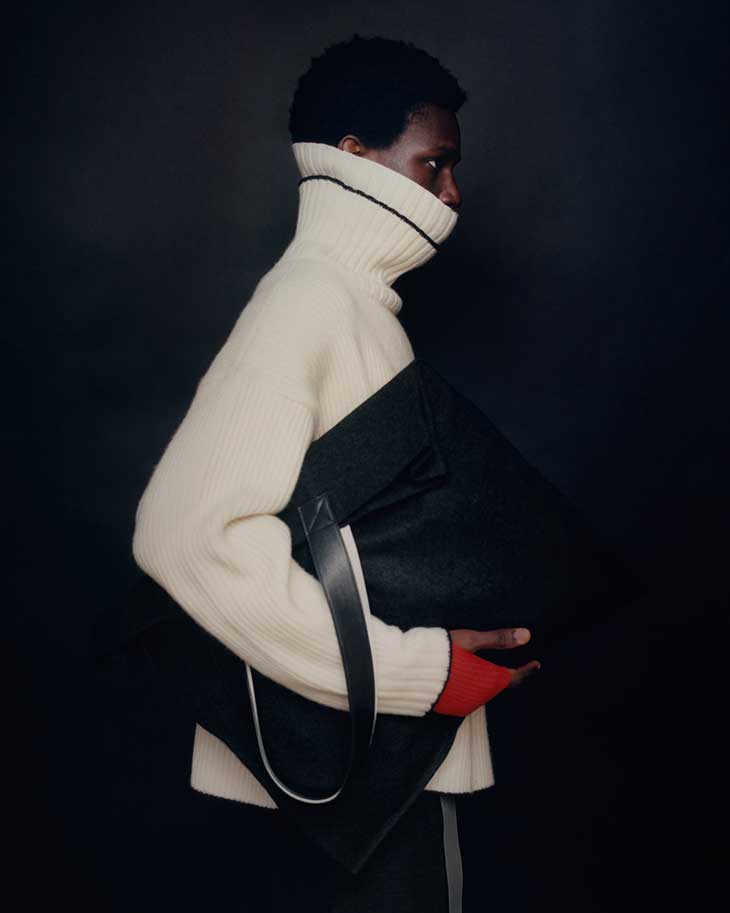 Hugues Fauchard and Rémi Bats presented UNIFORME Fall Winter 2022 collection during the ongoing Paris Fashion Week. Entitled "Plasma", this is the most personal and introspective collection to date for the creative duo.
Inspired by the idea of timeless wardrobe, built layer by layer, the collection features the anti-trend lineup of alternative essentials, based on brand's signature icons. It includes the oversized shirting, tailoring and cuffed trousers, as well as the bomber, outerwear and wool/cashmere blend sweaters with a double collar.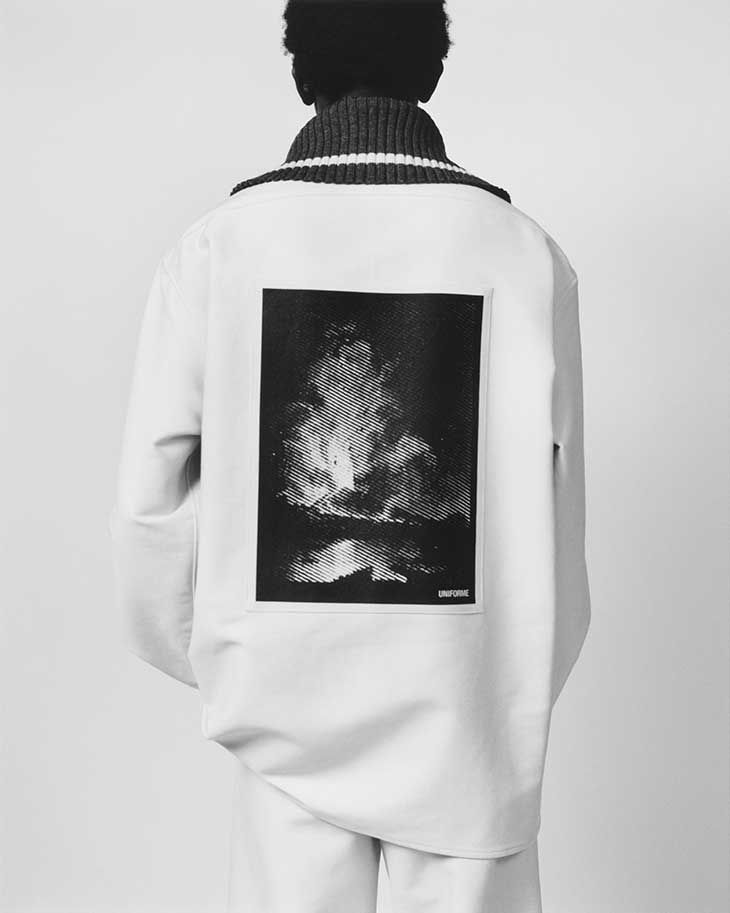 Volcanos are virtually eternal: through their activity, they create a whole over time that lasts. We wanted to create something comforting, for ourselves and for the wearer. This is the collection we needed in the moment, to help us recenter and focus on what really matters.
– the designers explain.
Elemental looks are worked in anthracite cashmere, flannel, and cotton wool. A volcano erupts on lava orange silkscreened squares, giving pieces extra dynamism while evoking the toll the fashion industry exacts on the planet's resources.