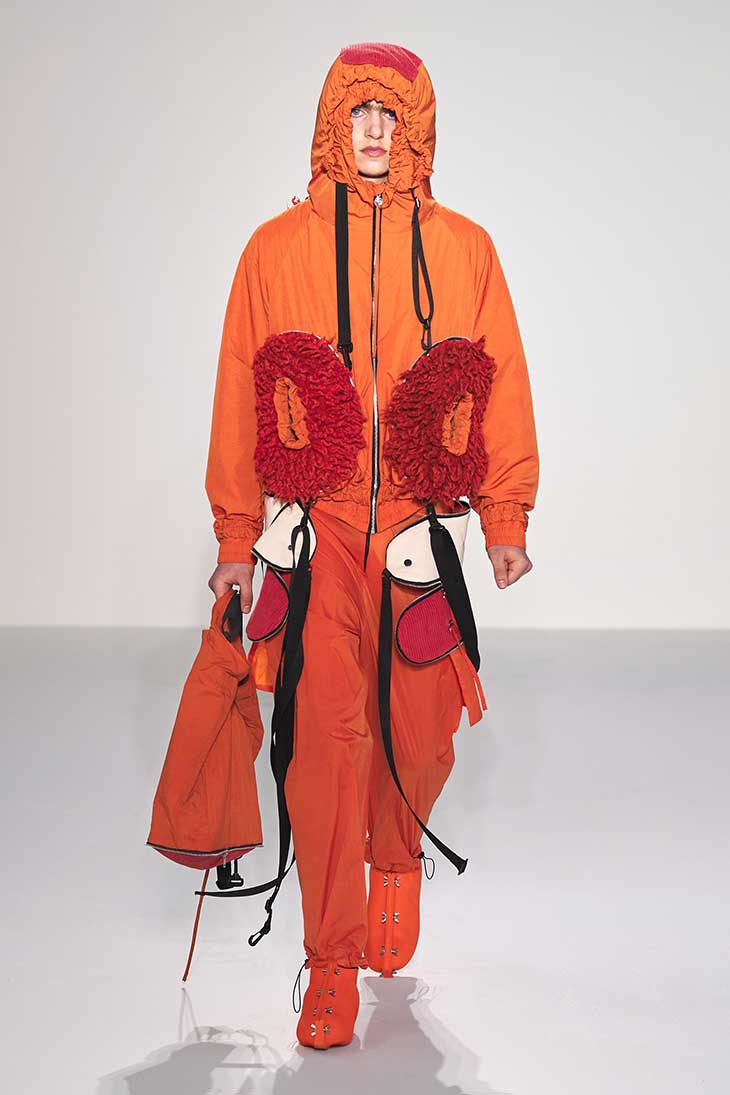 Craig Green Fall Winter 2022 collection got back the Fashion Press and buyers alike to the runway with the designer opting out of the digital presentations. However the collection did not take part in the official London Fashion Week schedule. LFW men's itself got cancelled and postponed due to the pandemic related issues.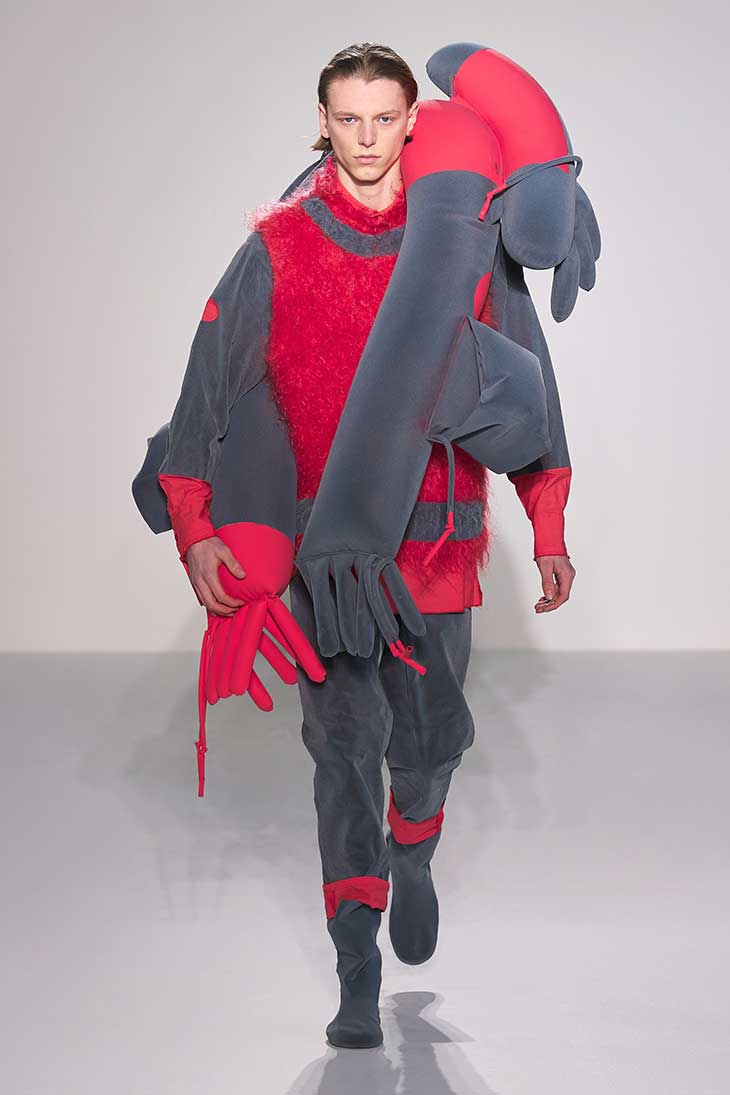 Craig Green and his team presented a collection within fifty-three new looks. The design once again embodies what we all love and await from Craig Green. The red tape of menswear is completely dismantled and Green once again manages to question the design proportions of a men's outfit.
Fall Winter 2022 collection is infused with the designers masterful take on the sculptural form within fashion design, but also explores how we view menswear today? The collection is undoubtedly shaped by Britain itself and the weather. However one can not miss the armour sentiment seen throughout the collection. Fitting with more than two years of protecting ourselves from the pandemic.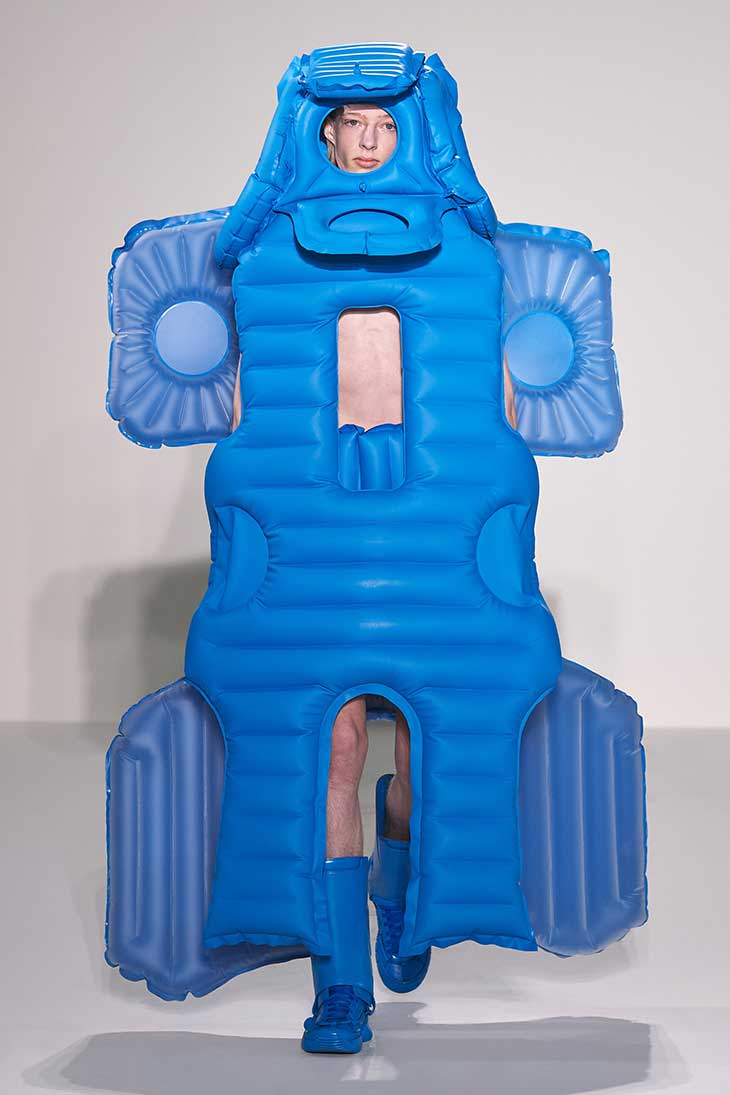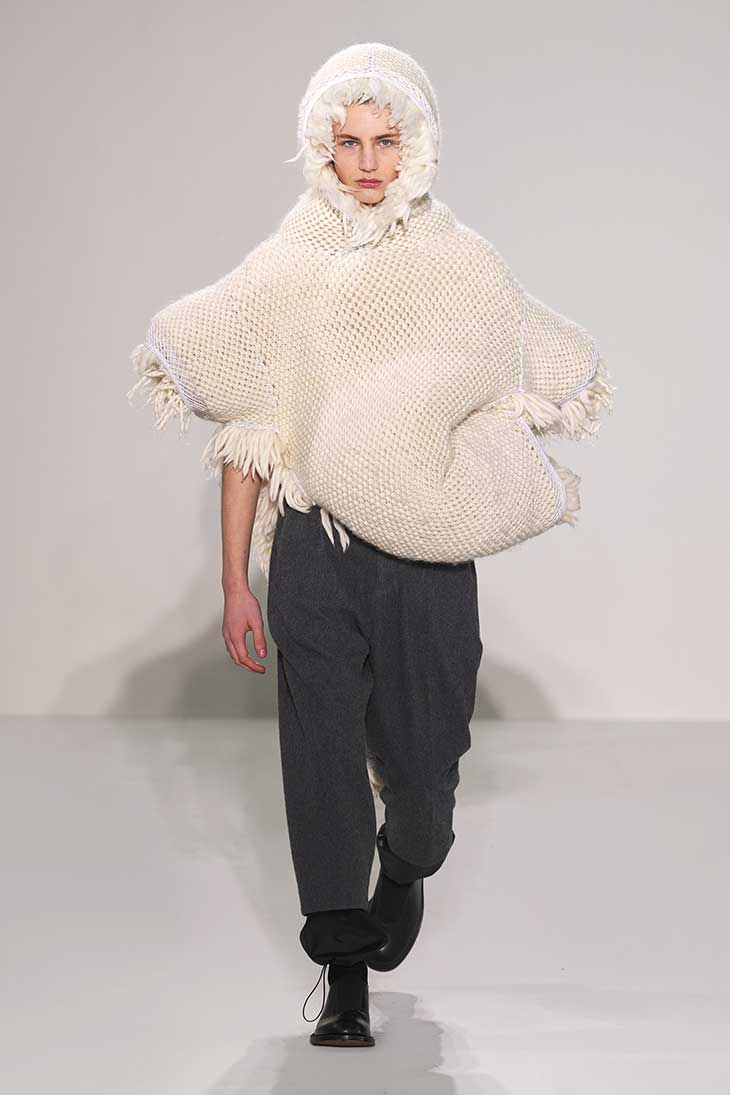 For the footwear, Craig Green once again finds partner in Adidas. Bringing back to the runway some of his all time Adidas Originals Craig Green classics. When it comes to styling Craig Green and his team invite the famed Fashion Stylist Robbie Spencer who helps the design teams vision come to life on the runway.
Discover all the looks from Craig Green Fall Winter 2022 menswear collection in our gallery: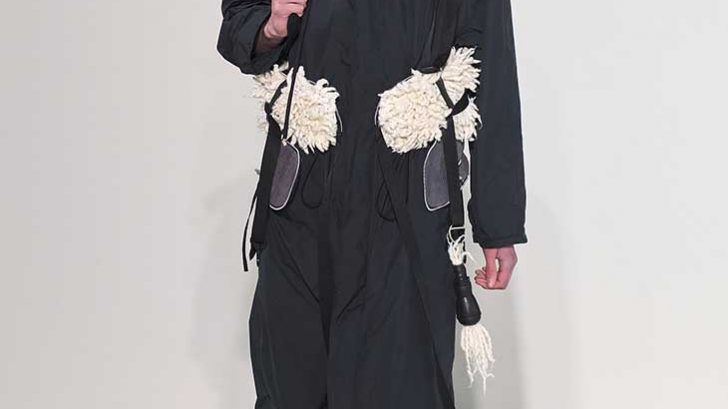 Creative Director Craig Green
Hair Stylist Mari Ohashi
Makeup Artist Anne Sophie Costa
Casting Director Samuel Ellis Scheinman
Production & Communications Karla Otto
Footwear by Adidas Originals

Models Adamu Bulus, Alex Khristenko, Ati Oppelt, Callum Heslop, Daiki Koga, Dries Haseldonckx, Elvis Wallace, Evans Ikechukwu, Felix Cheong-Macleod, Fikrat Kirkland, Harry Browse, Igor Vojinovic, Indiana Slot, Jack Burke, James Fairweather, Jesse Tyrrell, Kian Cleator, Lawal Badmus, Lee Yeong Ho, Liren Shih, Luke Pearson, Mamuor Majeng, Mohammed Abubakar, Mumin Jangani, Namgyal Samuels, Neil Varel, Nonso Ojukwu, Oisin Griffin Barr, Rohan Dileepkumar, Saul Symon, Silas Lutz, Woosang Kim
Review by Zarko Davinic Editor at DSCENE Publishing; Note the collection while presented in London was not part of the London Fashion Week schedule due to the fact LFW in January was cancelled due to pandemic risks restricting travel.