Model, socialite, and YouTube host Hailey Bieber takes the cover story of WSJ. Magazine's Spring 2022 Women's Fashion edition lensed by fashion photographer Angelo Pennetta. In charge of styling was Charlotte Collet, with set design from Max Bellhouse, and casting direction by Piergiorgio Del Moro. Beauty is work of hair stylist Syd Hayes, makeup artist Lauren Parsons, and manicurist Saffron Goddard. For the session Hailey is wearing selected looks from top brands such as Saint Laurent by Anthony Vaccarello, Gucci, and Valentino, to name a few.
There's this thing that happens for women when you get married. Everybody always assumes it's: First comes love, then comes marriage, then comes the baby. Well, what about all the things I want to accomplish in my business? I think I had it ingrained in my head that I was going to want to have kids right away and I was going to want to have kids super, super young. Then I turned 25 and I'm like, I'm still super, super young! – Bieber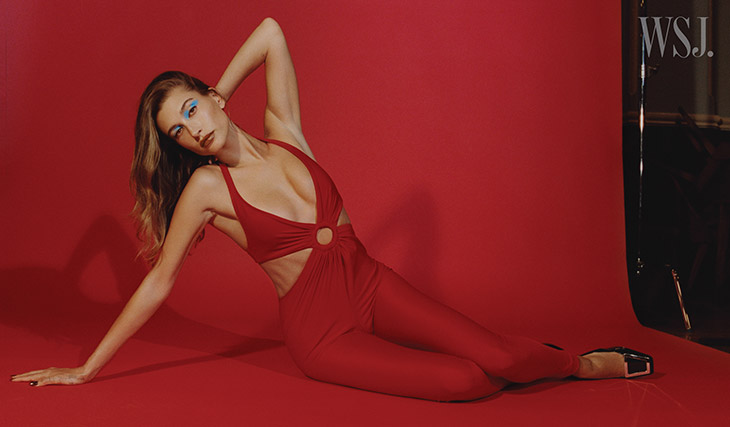 On Rhode:
"My role in the brand is the Creative of Everything, putting together the packaging and the colors and the aesthetic," she says.
"I know what I want to give to people," she says. "The whole ethos of my brand is access to really good quality products that are really affordable. I just don't see why a $200 cream has to be the answer to good skin."
On the reason she launched her YouTube channel last year:
To give people the chance to get to know the real her, since she feels that she's often misrepresented or misperceived. "There are always things that have circulated around, [for example,] that I wasn't very nice," she says. "I wanted people to feel like, Oh, you know what? If I sat down and had coffee with her, we'd probably be friends."
"I want to make people feel like I'm another gal next door," she says. "I'm a girl from New York who happened to get to this place."
Kendall Jenner on Bieber:
"It's really nice to have a best friend who also understands the industry," says Kendall Jenner, a fellow model and one of Bieber's closest friends. "I think that people don't know just how kind she is. When people try and live private lives, it doesn't always totally show."
On finishing her education:
She wasn't interested in going to college and didn't end up finishing high school either, which she says she hates: "I feel like that's a terrible example, and I should find the time to go back and finish. I was like six months away from being done. It's so silly."
On her early modeling career:
"I felt so out of place on runways because I felt like nobody took me seriously and I wasn't as tall as everybody else," she says (she's 5 foot 8), adding that she feels grateful for the designers who put her in their shows anyway.
On her friend and wedding dress designer, the late Virgil Abloh:
Today, she tears up talking about Abloh, who died last November after a two- year battle with cancer. "He was somebody I felt was really rooting for me in an industry where that's really rare to find," she says. "The legacy that he's leaving behind, it speaks for itself in terms of the way he made people feel…. And I think that showed in his clothing, in all of his work and his creativity."
On not wanting to discuss her private life, explaining that she told her team she's not doing any more interviews focused on those things in 2022:
"The media loves to take a tiny little blurb of something for clickbait. The media has always been a disgusting thing," she says.
On the normalcy of her married life:
"Behind closed doors, we're two really normal people that just have not-normal lifestyles and careers," she says. "I think given the magnitude of Justin's career, he's a very normal person, and I don't think that always happens."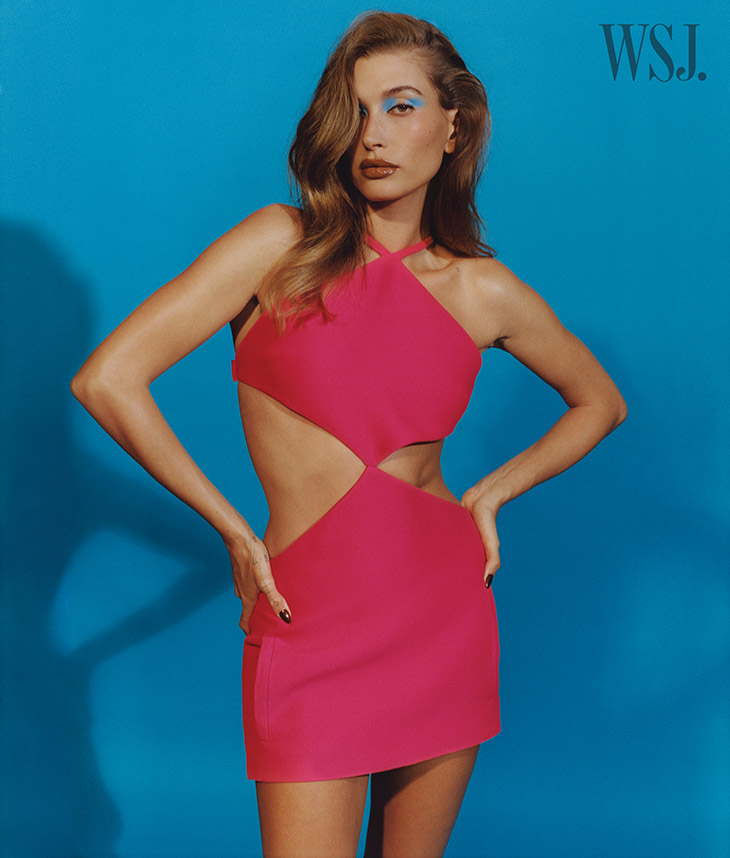 On being guided by her faith:
"I know that you don't find the things that fill the voids in your life or your heart through money or fame or this industry or cool parties or what rooms you're in with people," she says, "because I've been there and I've seen it and I'm also married to somebody who's seen it on even a bigger scale than I have."
On feeling like an outcast at her church when she and Justin broke up the first time they dated years ago:
She feels comfortable opening up to Churchome pastors Judah and Chelsea Smith, because unlike others in the church community, they continued to be welcoming to her after she and Justin broke up the first time they dated. "There were a lot of people in the church world that made me feel very outcast," she says of that period. "When did church become a social club? That was such a bad feeling."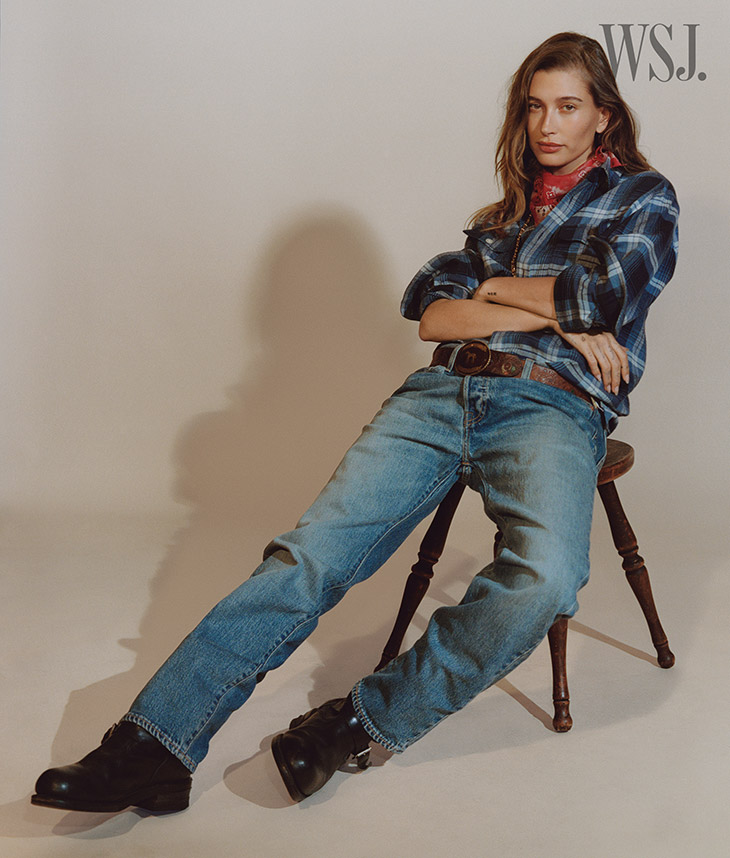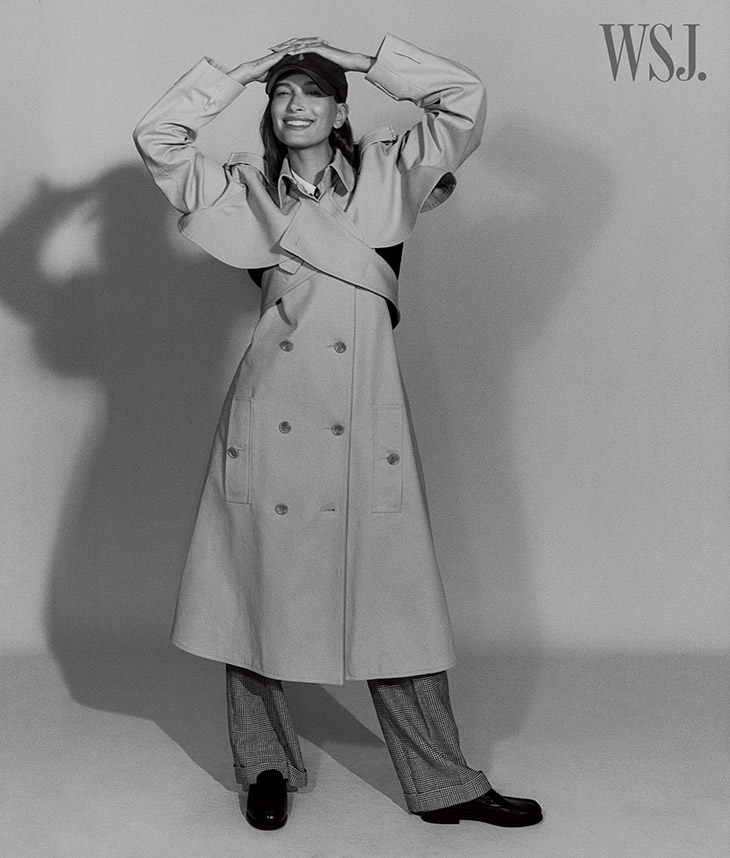 Profile written by Lane Florsheim for WSJ. Magazine
Photography by © Angelo Pennetta for WSJ Magazine, read more at wsj.com