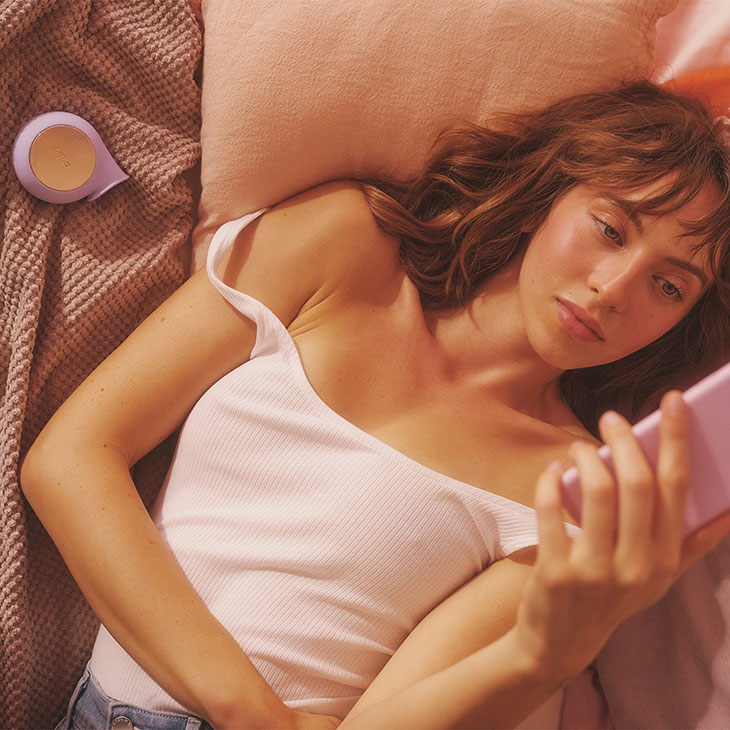 Regular orgasms are vital for mental and physical health, and women should practice them regularly. Regardless of whether or not you have someone to play with, masturbation can help you learn about your body and communicate that to your partner. It doesn't just feel good, but it helps your concentration, stress relief, and so much more.
Sadly, there are still barriers to sexual pleasure for women than need to be broken down. Maybe with the help of a good vibrator, or two, or three.
Whether you're looking for a vibrator for yourself, a partner or a friend, we've rounded up our ultimate list of high tech sex toys out there on the market:
LELO SILA™ Cruise
Perfect for the beginners, LELO's SILA™ CRUISE is a clitoral massager that uses sonic waves to help you reach the climax of your dreams. Being aware of the fact that clitorises come in all different shapes and sizes, LELO created this clitoral vibrator with a flexible, wide mouth shaped to lie flat against the curve of your vulva. Its attractive and non-intimidating design is made for sex toy beginners looking for the perfect first toy, as well as the experienced users who want to explore the foreplay.
Encouraging a mindful sex and exploration, it allows you to be in the moment and pay attention to all the sensations flowing through your body. Learn to speak the language of "slow sex" and get awarded with a crashing wave of an orgasm. Sila Cruise will reward you for taking your time. – from LELO.
A standout innovation in the suction toy category, Sila is allowing you to reach the climax slowly as you listen to your body for a more intense orgasm. It features eight sonic wave intensities, that start at a gentle pulse for warming up and increases to more intensive one, slowly building-up the orgasm.
The vibrator uses the special Cruise Control Technology developed by LELO. It reserves 20% of full power during normal use, but when it's pressed hard against the body it unleashes that extra 20% without the reduction of intensity. Find out more here.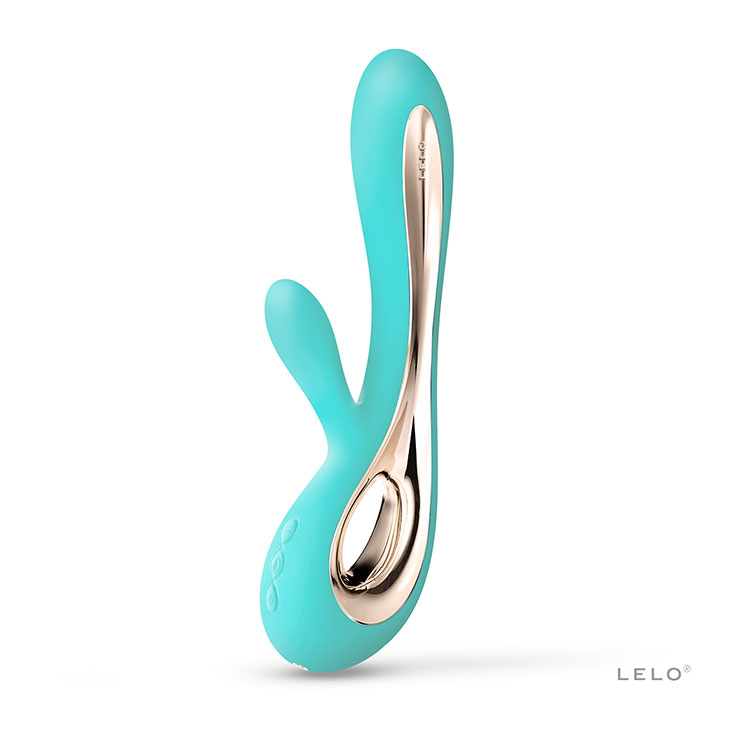 LELO Soraya 2
It is possible to have it all! If you're in search of a perfect rabbit vibrator that offers optimized dual-stimulation for both clitoral and G-spot orgasm, LELO Soraya 2 is the key. Mysterious and unknown, the G-spot is often referred to as the center of pleasure for women, and combined with a clitoral stimulation it offers a limitless pleasure – two orgasms are undoubtedly better than one.
Combining the power and precision, Soraya 2 redefines clitoral stimulation and G-spot sensations and it's way easier than trying to handle two devices at once. LELO's take on the rabbit vibrator, it features a dual-massager, that is soft, smooth and flexible.
Soraya 2 offers 12 vibration settings with improved functionality for versatile intimacy. One way to get a blended orgasm is to "warm up" by turning the bigger or smaller part first or try both parts at once to build the sensations quickly. Find out more here.
Whoop·de·doo Vibrator
Intended for all women regardless of age, the Whoop·de·doo Vibrator will help you discover your body and handle it with perfection. Imagined by product designer Anna Marešová, the Vibrator features very minimalistic design, proving that erotic aids can be light, elegant, and gentle at the same time. I wanted the vibrator to be as simple as possible while fulfilling the needs of as many different women as possible. – says the designer.
Very classic in terms of function, the vibrator has a total of three vibration motors inside that deliver everything from highly intense vibrations to very soothing and gentle ones. It uses the variability of the three motors to create three distinct vibration modes: Easy Baby – all three motors pulse together; Wave – the motors vibrate in sequence; and the most intense mode, Oh my Whoop! – all three motors vibrate together. You can also adjust the intensity and speed settings, which makes 105 different types of vibration. Plus it remembers your last setting, so you can get straight to work, with your favorite vibes.
The best thing about Whoop·de·doo is that it's amazingly flexible, which makes it very good at adapting to your body. It is also very discreet and very quiet even at its highest setting. The Vibrator is water resistant so you can use it in the shower and with water-based lubricants.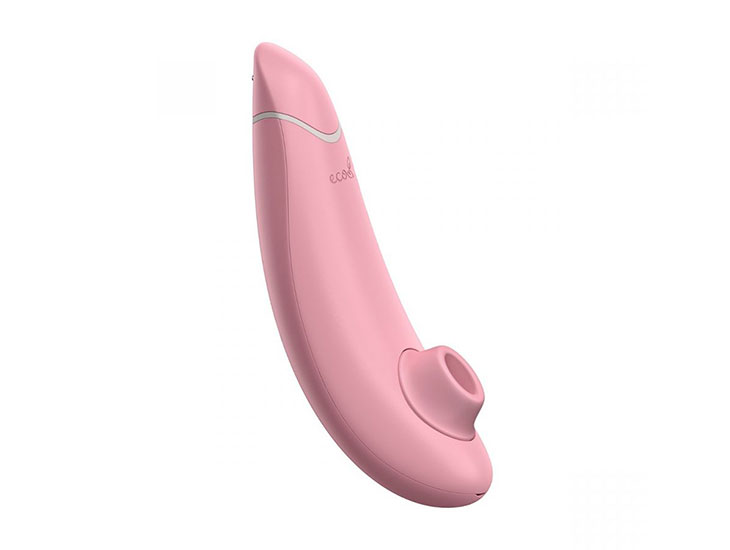 Womanizer Premium Eco
Orgasm with an eco-conscience! The world's first eco-friendly sex toy, the Womanizer Premium Eco, is made from sustainable, renewable materials, setting the new standards for sustainable sex toys. The brand revolutionized the sexual wellness industry seven years ago when it developed the "Pleasure Air Technology," that stimulates the clitoris with gentle air waves. Premium eco is a biodegradable and recyclable version of the Womanizer Premium, made with a more thoughtful approach to minimizing waste.
The sexual wellness industry has grown immensely in recent years and the products are gaining more and more social acceptance. We can't ignore the fact that growth in the industry means more product—and plastic—out in the world. As an industry, we must continue to improve on our work to find long-term solutions for the plastic waste and environmental impacts caused by our product production for the sake of the planet and future generations. The PREMIUM eco is the first of many steps Womanizer will take to become a more sustainable company. – said Johanna Rief, Head of Sexual Empowerment at Womanizer.
The vibrator stimulates the clitoris without direct contact – gentle air vibrations suck and massage together at the same time to provide an unprecedented orgasmic feeling. It features the innovative Smart Silence Technology, 12 intensity levels, and two sizes of stimulator heads.
The brand has teamed up with the organization One Tree Planted to plant a tree for every purchase of the Premium eco, as part of its continued efforts to better the planet for future generations. How cool is that?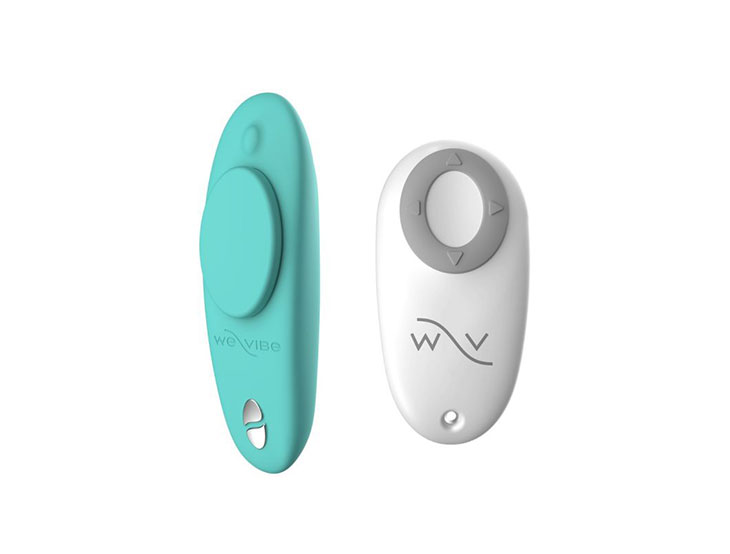 We-Vibe Moxie
For couples on the search for fun and adventure, Moxie by We-Vibe provides a discreet pleasure anytime and anywhere. A wearable hands-free external stimulator, it is controlled by remote control or smartphone for on-the-go fun.
"Since we first launched the We-Connect app, customers have asked for We-Vibe products that they can wear out during everyday activities. With Moxie, couples can experience the ultimate in discreet pleasure." – says WeVibe spokesperson, Stephanie Keating.
It is comfortable to wear while sitting, standing or walking, while its powerful, yet quiet, vibrations can be controlled in the same room or from anywhere in the world. It also connects to the free We-Connect app, and has more than 10 vibration modes. You can also set it to vibe by the tune from your phone, or manually control the vibrations by moving your finger over the phone screen.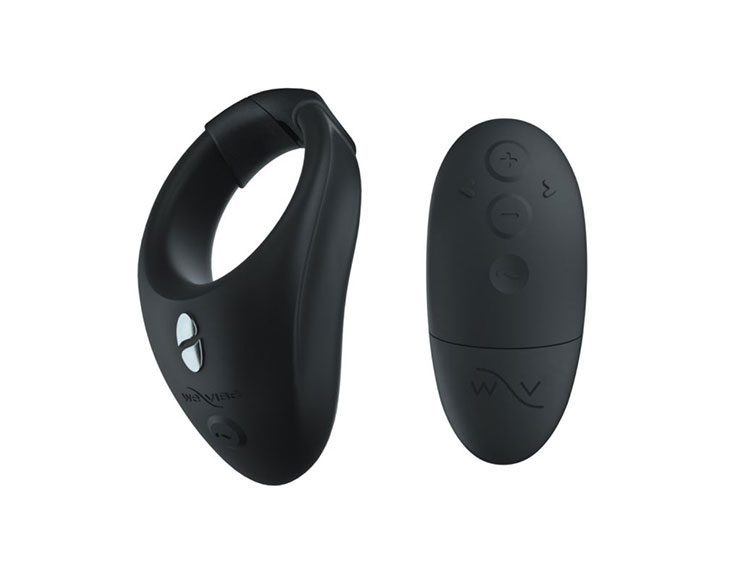 We-Vibe Bond
A new discreet wearable ring designed for male pleasure will let you enjoy teasing and playful stimulation, in the bedroom or beyond. We-Vibe Bond is the first adjustable remote- and app-controlled wearable stimulation ring made to build anticipation, by extending the foreplay.
This wearable stimulation ring, controlled by app or remote, celebrates the bond between sexual partners, and emphasizes the importance of curious, adventurous intimacy. – from We-Vibe.
Its unique features include an adjustable easy-on quick-release system, remote control, ergonomic shape, 10 intensity levels, We-Connect App. It's made from super-soft silicone and it is completly waterproof.
Spice It Up With Sexy Lingerie
Sexy lingerie boosts a confidence and it is the perfect way to self-indulge and feel sexy about yourself. London-based lingerie brand Playful Promises has worked up with British body-positive model and entrepreneur Charli Howard and her beauty brand Squish, to launch a new collection of pieces made from 'recycled polyester, nylon, lace and organic cotton' as part of the brand's 'sustainable edit'.
Squish x Playful Promises is available in sizes 32 – 38 A/B – G and UK 8 – 20 and includes a selection of balconette bras, briefs, thongs and suspenders in bright colourways.