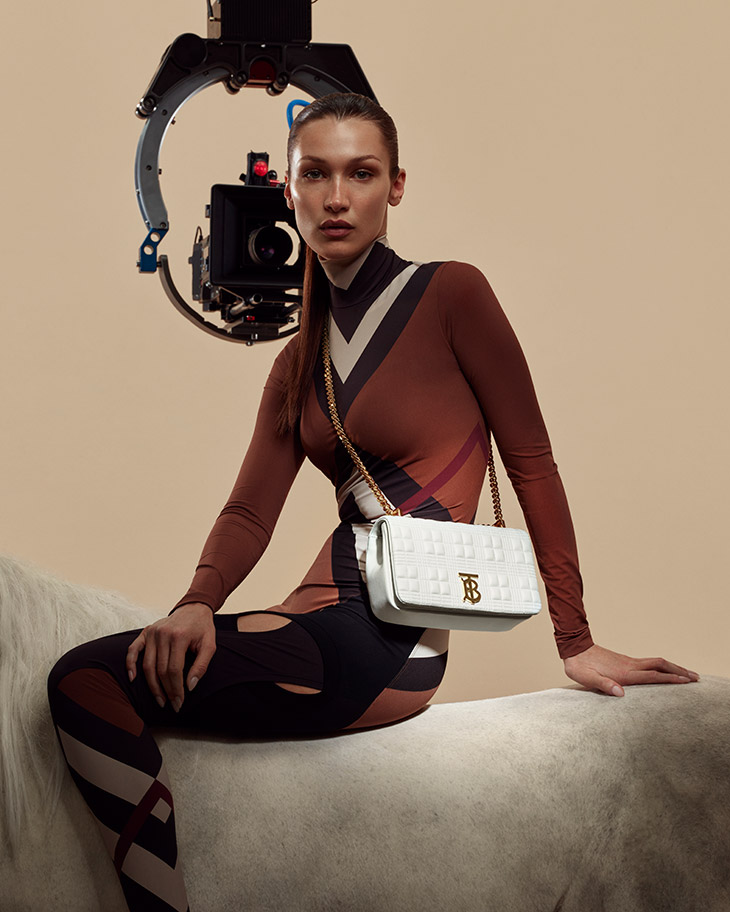 British luxury fashion house BURBERRY presented their Spring Summer 2022 LOLA BAG Collection with a campaign featuring supermodels Bella Hadid and Jourdan Dunn, Madonna's daughter and model Lourdes Leon, and Keith Richard's granddaughter and model Ella Richards. In charge of photography was Torso Solutions, with styling from Suzanne Koller, set design by Tsang Studio, and movement direction by Ryan Chappell. Beauty is work of hair stylist Soichi Inagaki, and makeup artist Soichi Inagaki. Director of photography was Ryan Chappell, rig technician Tony Hill. The music for the campaign video is by Ville Haimala.
Lola, at the very core, embodies an attitude – she is strong, sensual and intelligent all at once. An ode to strong women the world over. For the campaign, I really wanted to celebrate that attitude and all of the facets that make up the Burberry woman, so together with Torso, we created a fantasy world where she is free to exhibit her strength and be captured in all of her beauty from every angle.

Strong women have always inspired me beyond limitations, and Bella, Lourdes, Jourdan and Ella embody that spirit. They represent femininity at its most powerful and the essence of that attitude that is inherently Lola. – Riccardo Tisci, Burberry Chief Creative Officer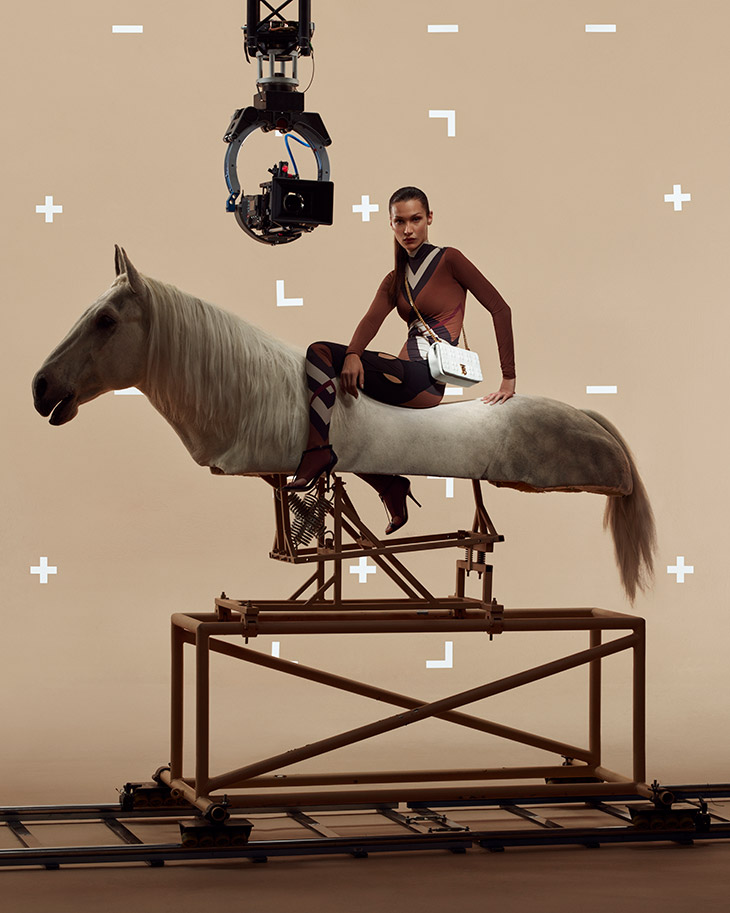 The Lola Bag, designed by Riccardo Tisci, explores multifaceted energy that increases inherent confidence, and it features soft silhouette punctuated with the Thomas Burberry Monogram clasp and a polished chain strap. Hand-crafted in Italy, the Lola bag is available in various fabrics, from Italian-tanned leather, to cotton canvas and raffia, in classic colourways such as black, camel, primrose pink, and bright red, and in new colourways that include orange, bright sky blue, and vivid lime.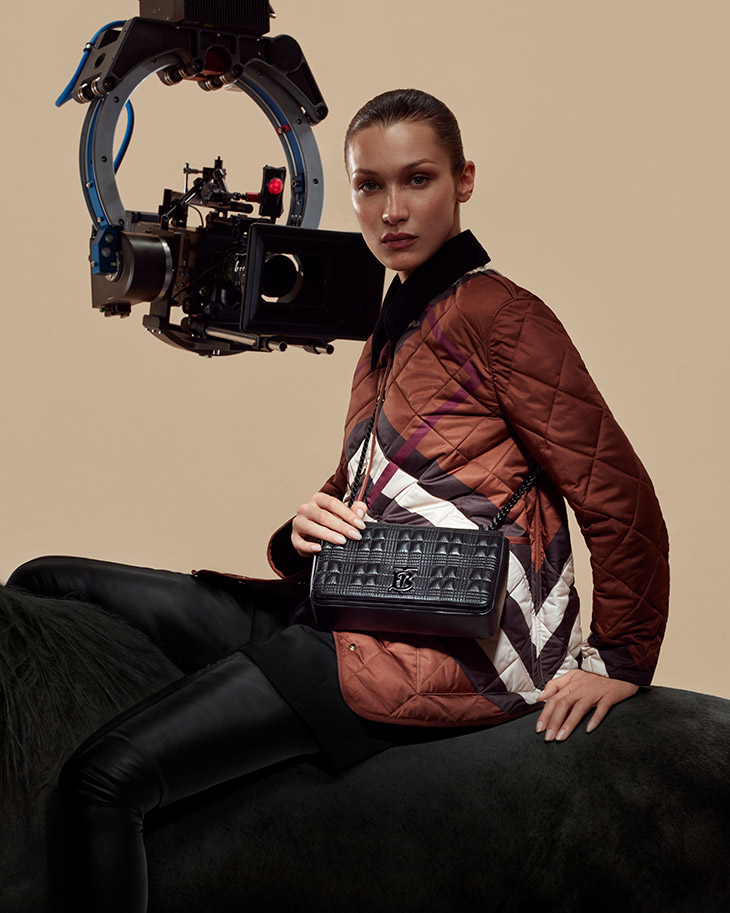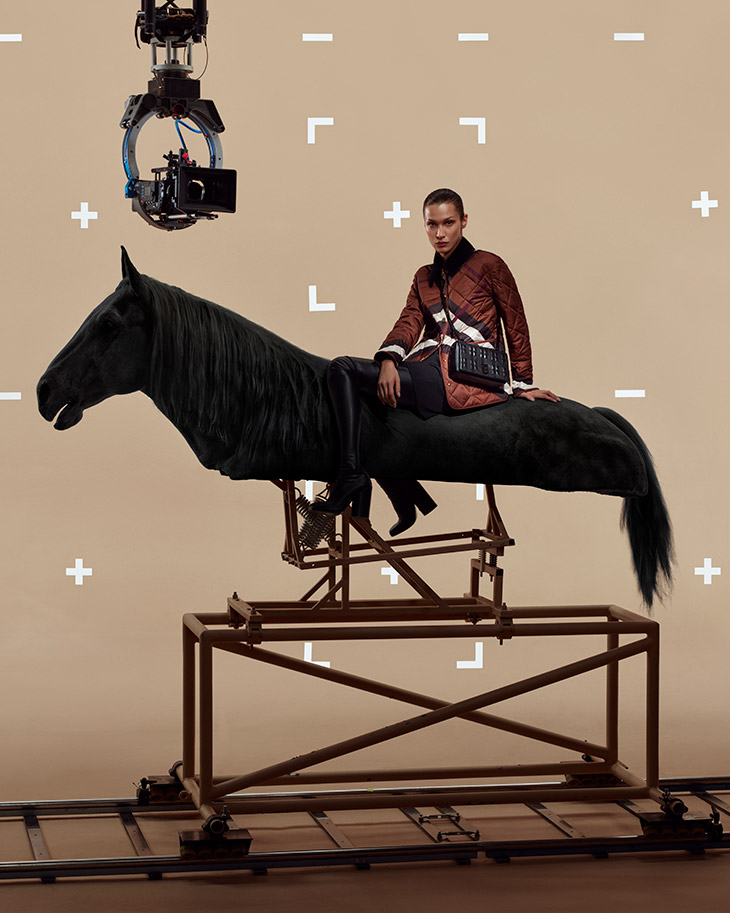 Working on this Burberry campaign was a really special experience, we worked with an incredible team to produce our vision, including DoP Daniel Landin and innovative camera rig inventor Tony Hill. In a moment in which the Chroma Studio dominates film and TV production, we are interested in seeing what's beneath the layers of visual effects – giving shape to a surreal fantasy of image-making. We imagined the Lola woman as the catalyst of the campaign, in which her natural momentum propels the kinetic movement seen in the film. She is in control of her image, exposing the mechanics of their production – and taking agency over the complex machinery of contemporary life – Torso Solutions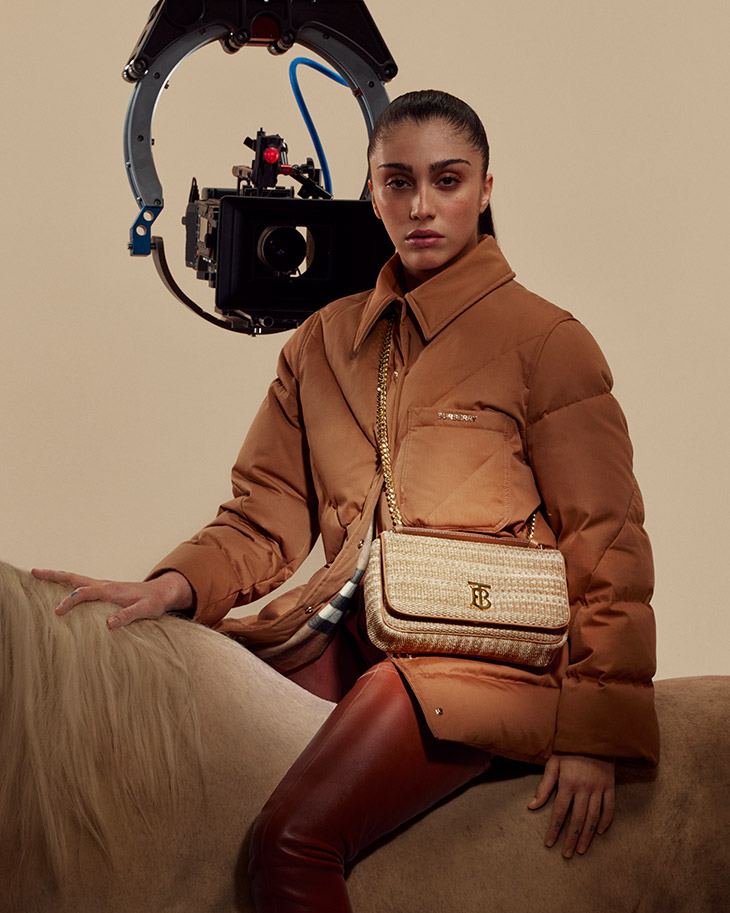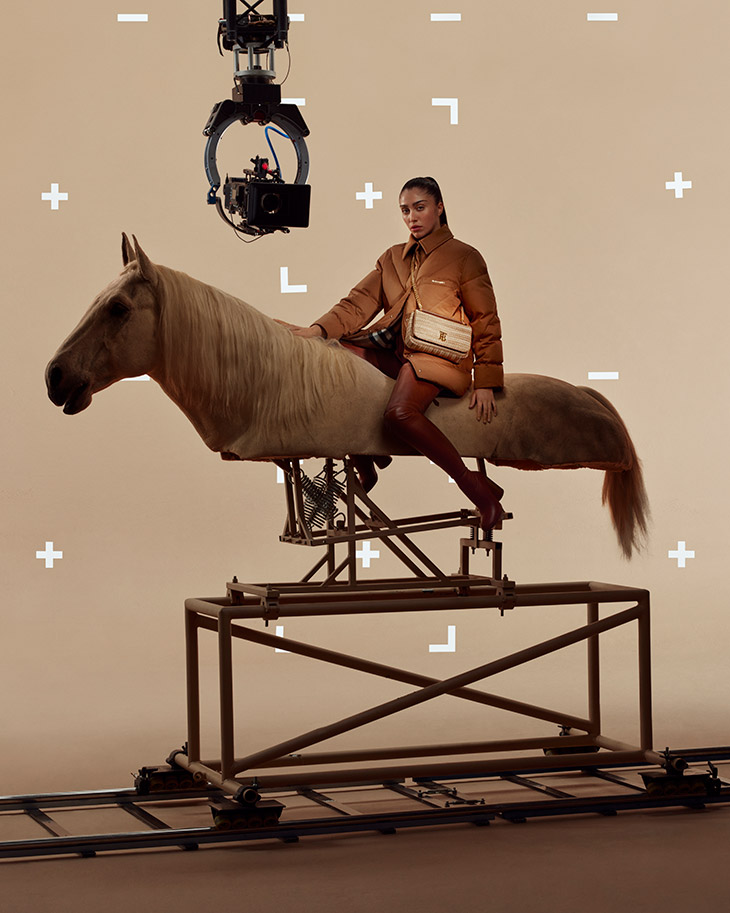 It was amazing to work with Riccardo and the Burberry family again and I absolutely loved shooting this campaign! I always have the best time on set, there was so much energy and it was great to work with a mixture of incredibly talented people – Bella Hadid
The Lola attitude to me is provocative. While working on the campaign, I felt humbled yet comfortable. Although Ricardo is family, I know Burberry has a legacy and I wanted to do it justice. – Lourdes Leon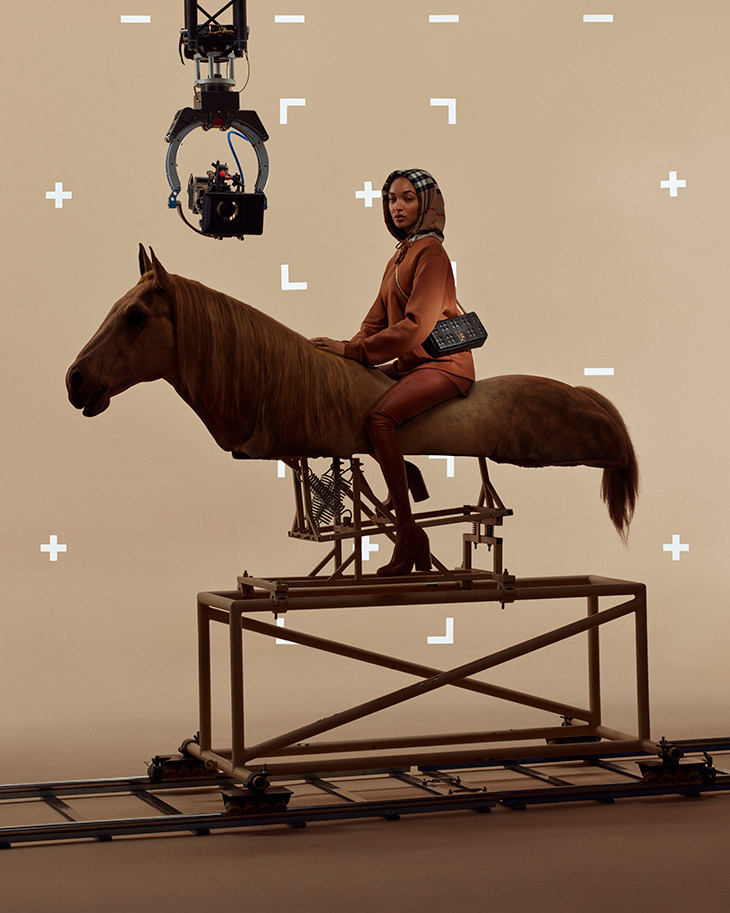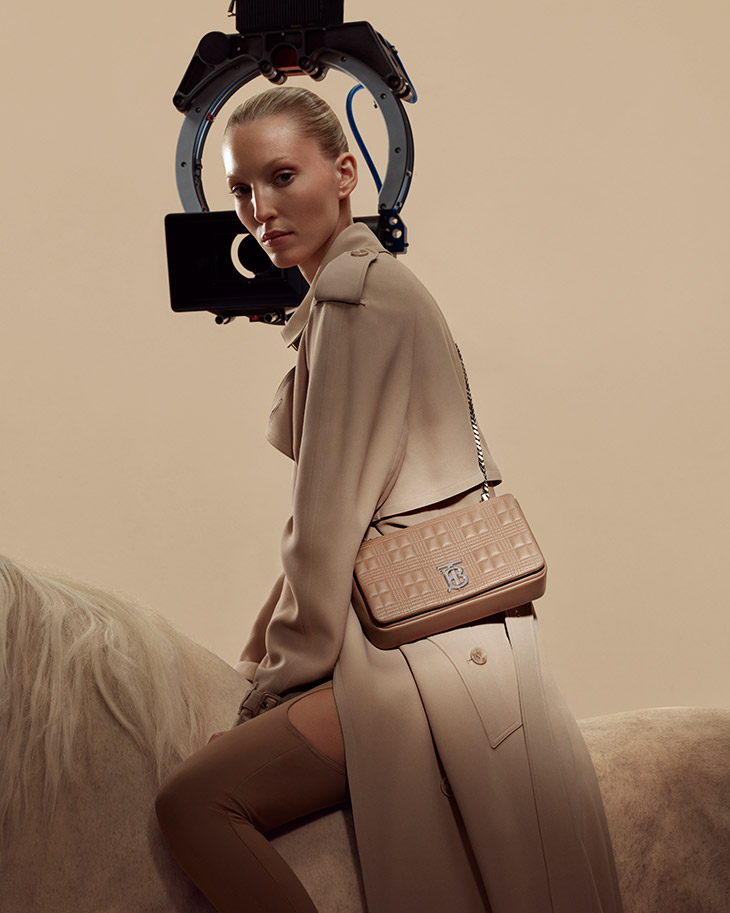 The Lola attitude embodies being strong yet graceful and fierce yet gentle. It means having the confidence to be yourself and have a unique point of view, staying curious and challenging norms. Not taking no for an answer and having self-confidence; that's the Lola attitude. Working on the campaign was incredible! It has been the perfect mix of getting to work with such an iconic British brand, paired with such an original and exciting campaign concept. The bag is gorgeous, it's a real honour to represent the first Lola campaign. – Jourdan Dunn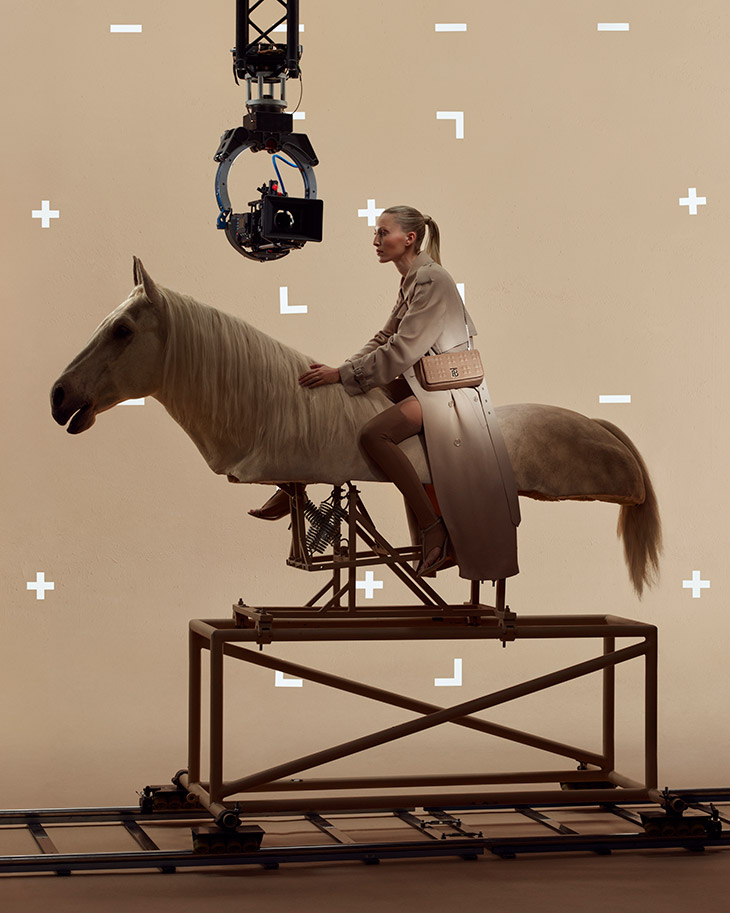 It was such an honour to be involved in this project and work collaboratively with all the creatives to realise Riccardo's vision. For me, Lola means independence. Having the control to do what you want, when you want, and be who you want to be. I think it's important that everyone has that freedom of choice. – Ella Richards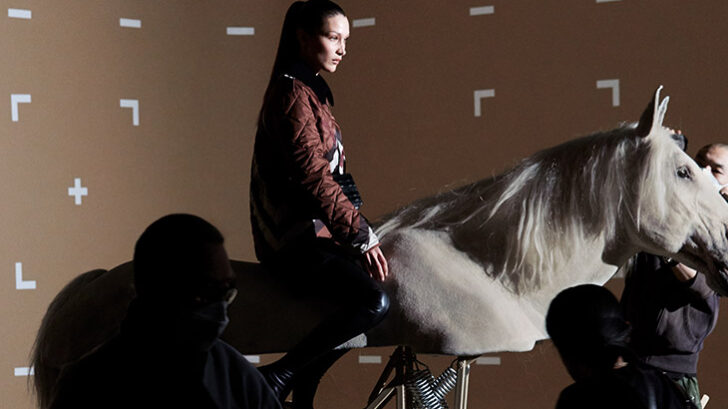 The Lola bag, in a variety of sizes, styles and colourways, is available for purchase globally in Burberry stores and online.