Japanese fashion brand TAAKK presented their Spring Summer 2023 Menswear Collection, on June 21st, during the ongoing Paris Fashion Week. Designer Takuya Morikawa reshapes the possibilities of menswear design with a multidisciplinary approach. The collection started of as Morikawa's desire to make something beautiful and strong. This collection is centered around the textures of compound fabrics and the elegance of our immediate surroundings expressed through graphics.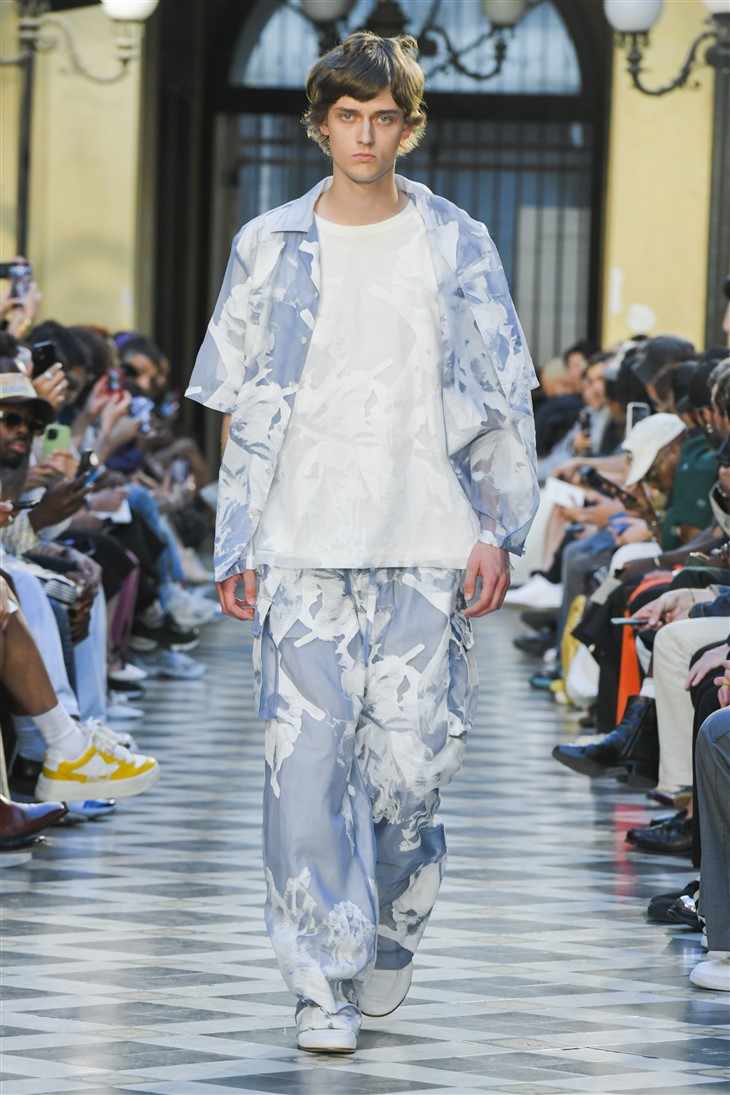 Central Aesthetics
A Fabrics with Shifting Identity
We fuse together heaviness with airiness in a tailored jacket that transitions from linen to a thin cotton loan. Likewise for our trench coat, Earth and Air fuse together in this firm fashion statement.
B Fabrics with Memory
By utilizing polyethylene as our weft thread Raw in an unheated form. We developed a new series of Memory Fabric With a new line of designs to accompany.
C Graphic Images
Reflections on the water's edge A flower by the studio window. We present the beauties in our immediate worlds
D Denims
Our staple denims utilize jacquard design threads and create custom designs with whiskers and denim fades that are elevated with additional processes. – from TAAKK