Fashion Designer TAKUYA MORIKAWA, the founder of TAAKK, sits down with our fashion director Katarina Djoric to to talk about the Spring Summer 2021 collection, digital presentations, designing during coronavirus pandemic, and the future.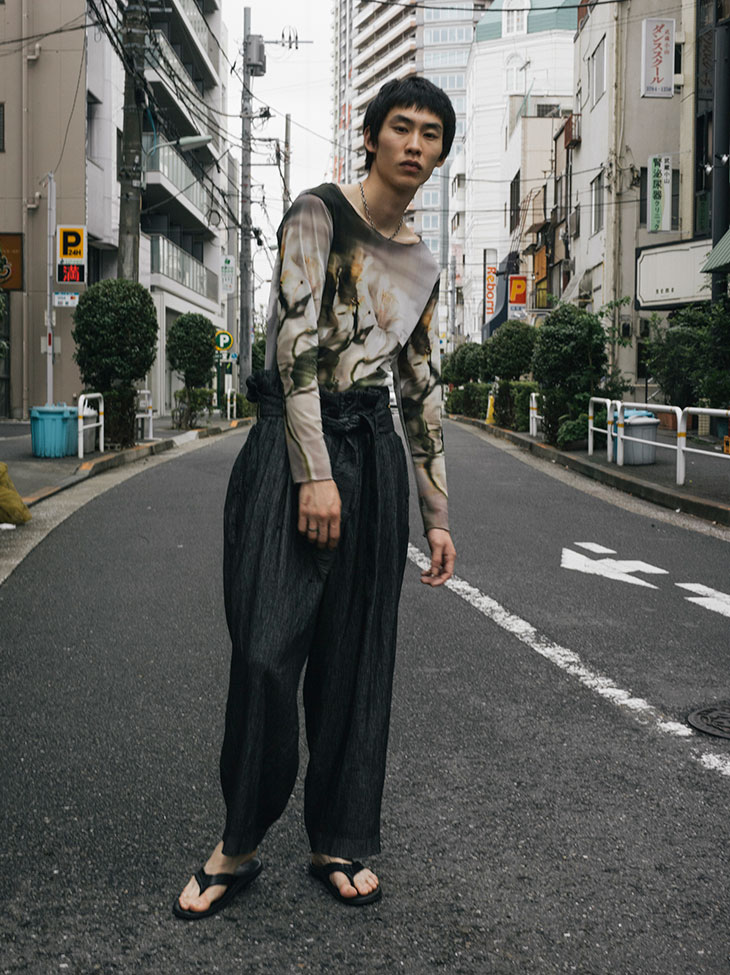 Let's start with your Spring Summer 2021 collection, is there a message you want to relay?
The collection/clothes we create are made not for superficial strength, but for core strength.
Developed unique fabrics from scratch. We try to create our collection/clothes in detail, for people who wear our clothes to have surprise and joy in their lives. I want to tell people about it.
The collection is mostly inspired by René Magritte's concept of "Destroying the Common Illusion". Could you tell me more about it?
There is a work of art called 'THE COLLECTIVE INVENTION` by Magritte. In other words, when you think of a mermaid, the upper half of the body is a woman and the lower half is a fish.
I think that imagination is `Destroying the common illusion`. I create the collection/clothes based on the ideas that people can be surprised by breaking the order.
What was the story you wanted to tell with your collection video?
Based on the concept of TO communication, not CC or BCC, handwritten letters, and video for each 450 people and delivered them to each person. Even in Video, we create a separate link with DEAREST MR…
We created it to convey the importance of communication with people. I wanted to convey that the most important thing to do is face to face communication, no matter how much digital communication makes it easier to communicate with many people. Therefore, we repeated analog work.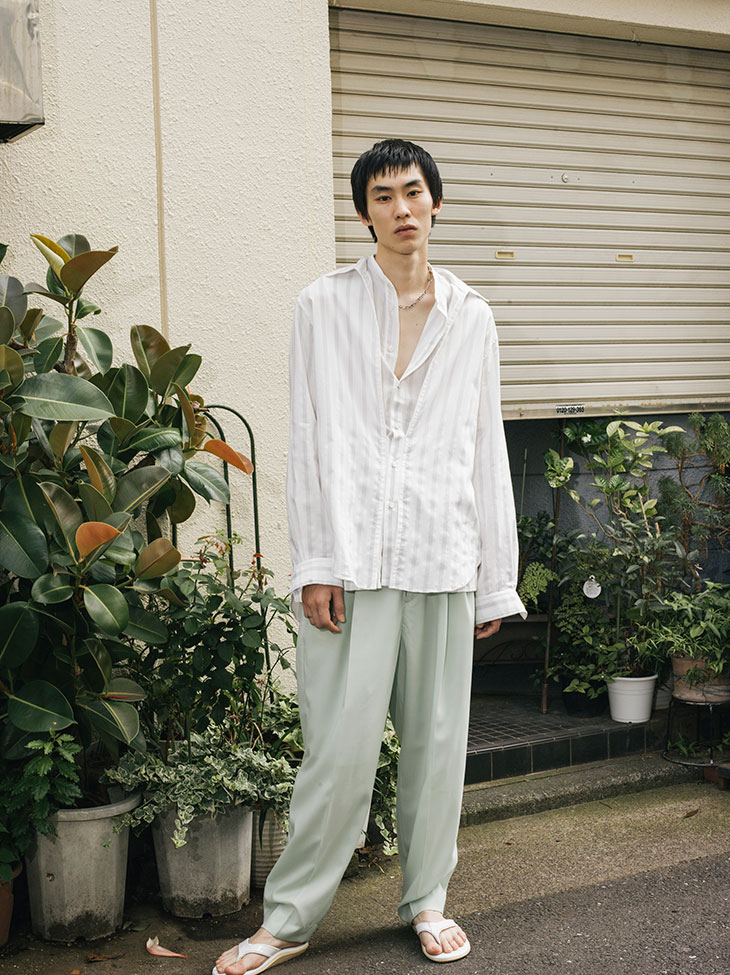 Let's talk about the new digital format. How did you feel about showcasing your collection online?
I felt the difficulty of communicating my thought. Digital… although words are fascinating…
TAAKK focuses on textiles and high quality. Digital is not enough to convey the feelings and texture for that purpose. But the future will change. I am afraid of the future when the technology it too well organized.
The pandemic forced us to completely change our lifestyles. Do you feel that this has forced us to reconnect to our inner selves?
Yes, I felt so much. Telework, Web meetings SNS and etc….
It`s easy to connect with people, but at the same time, I feel a weak relationship with people….
I strongly felt that we should not end the weak relationship with the word `digital flow`. I cannot make a big flow, but I felt that it was more necessary than ever to supplement the human and analog parts.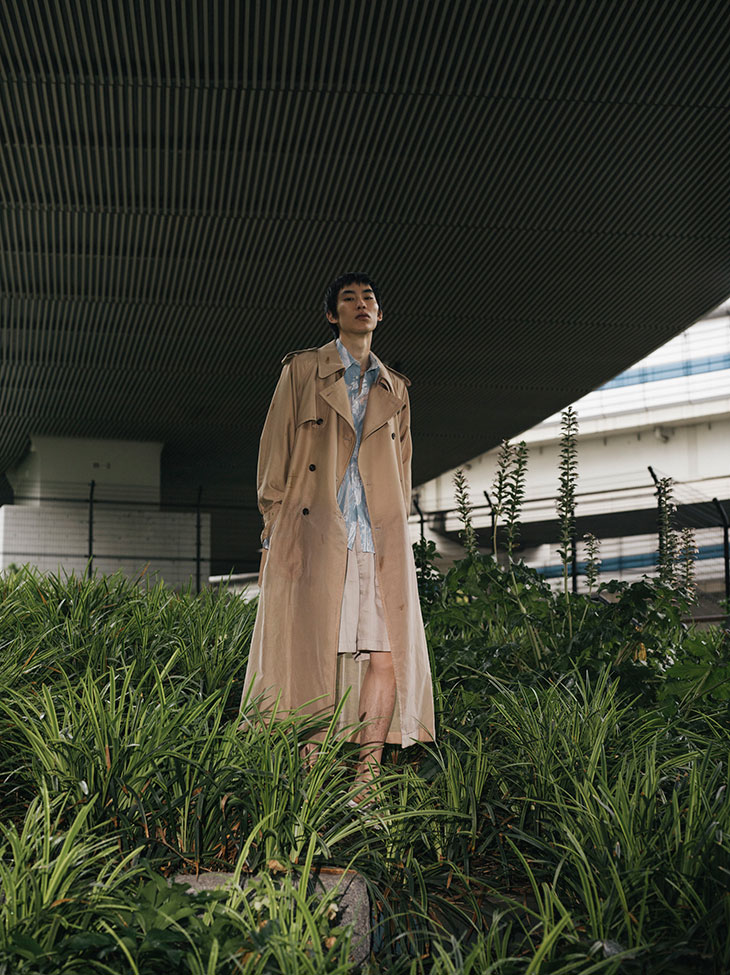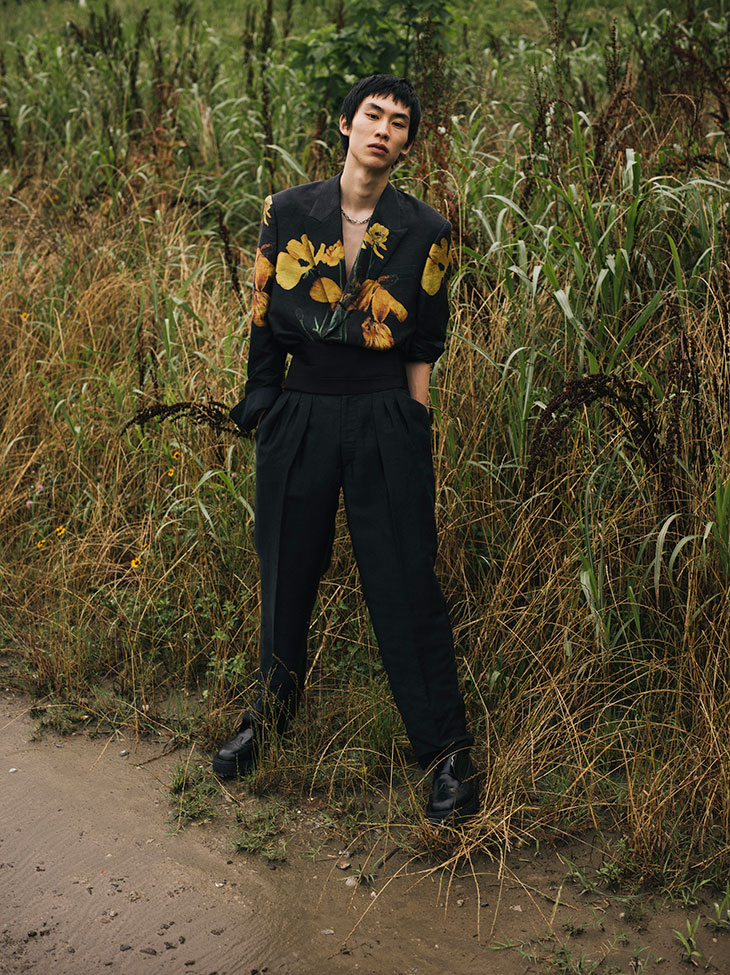 Could you describe your design and production process during the pandemic?
Without missing the greens and flowers decorate the atelier, I focused more on making clothes with people I can trust.
TAAKK always keeps in mind the number of 40type so as not to make useless things, but in summary, I tried to make things that can only be made with TAAKK.
This season graphic prints the dying beauty of atelier flowers. Place the flower we were decorating on the scanner, I sway and scanned it to make a graphic, and I worked politely on what I could do.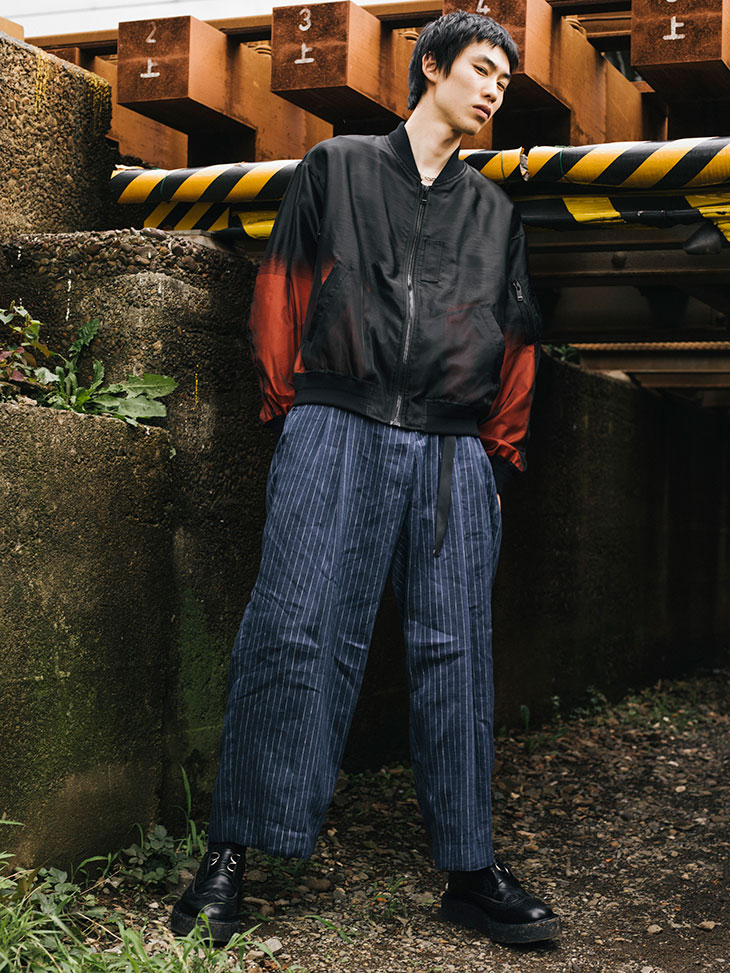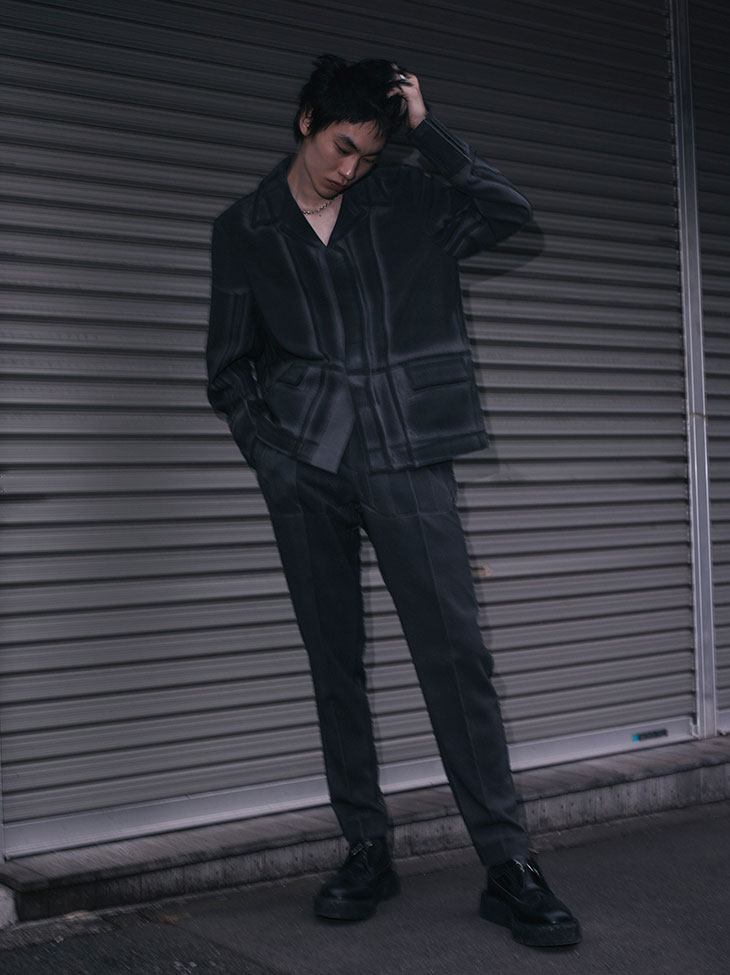 Tell us about the collection's materials and the craftsmen you work with.
TAAKK fabrics are made with many items using special machines in Japan. Before the season start, I always go to the production area to brush up my ideas.
Only my ideas do not make the fabric, so it is necessary for the craftsmen to make fine adjustments to the machine. The task of communicating with craftsmen is essential to us.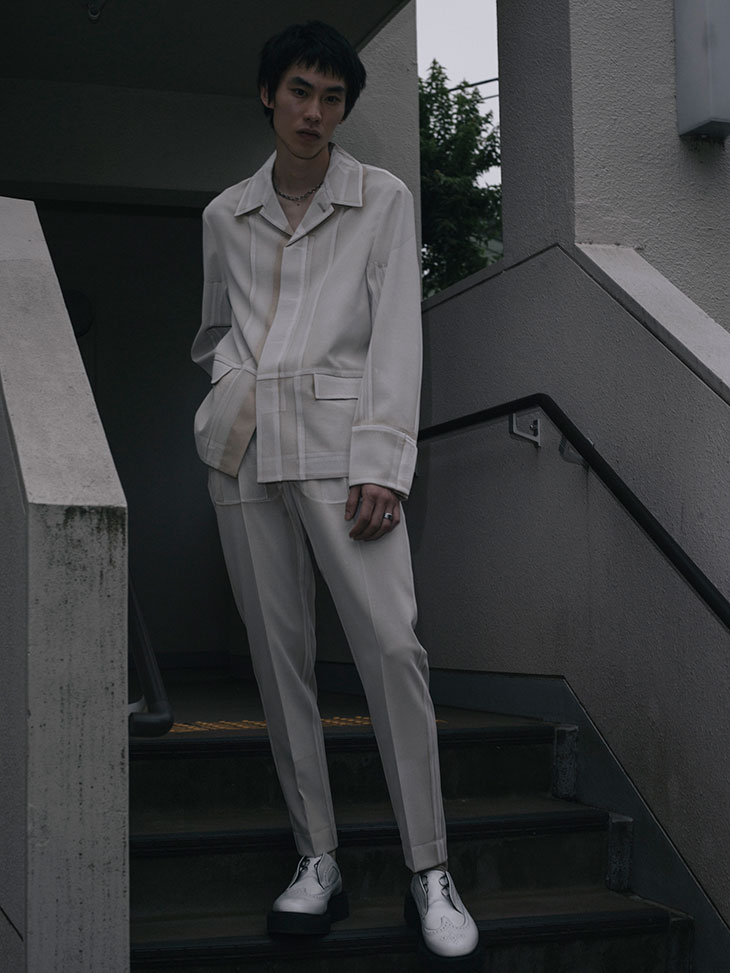 If you had to sum up TAAKK in three words, what would they be?
1 Trust team
2 Columbus egg
3 Originality of textiles and graphics
Lastly, what are your plans for after this Covid-19 pandemic.
As we are a manufacturing company, it`s important that all the companies and people involved survive without being destroyed by COVID-19.
Japanese craftsmen are getting old. Lost their craft ship, don't be in a situation where we can`t make things. I want to think about the future in order to work with them though it is a little power.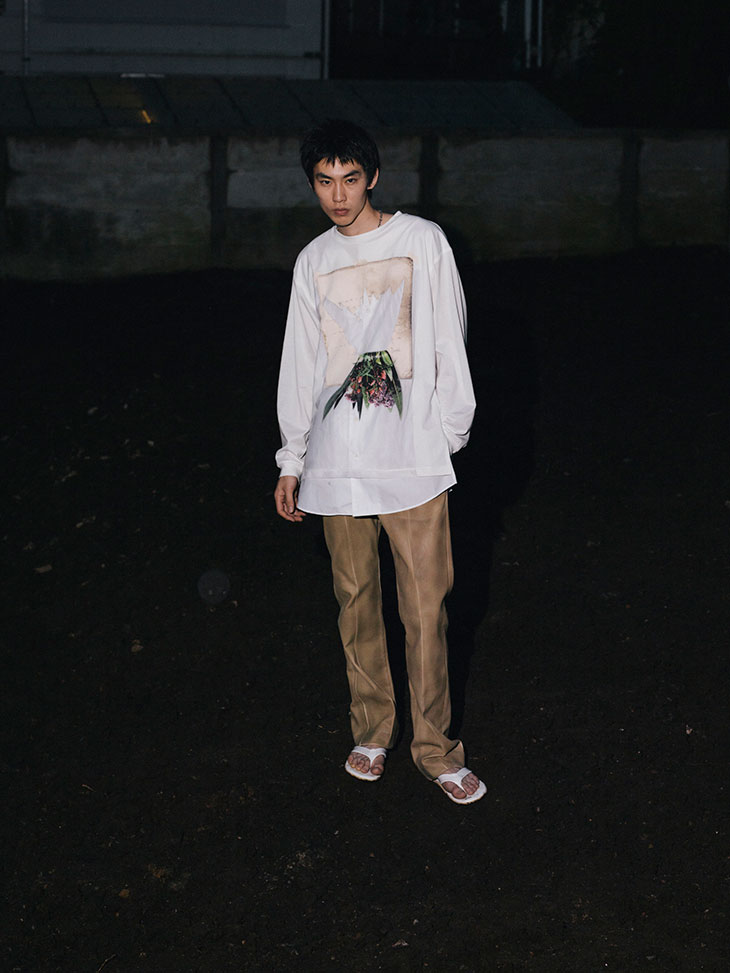 Images courtesy of ©TAAKK / Ritual Projects