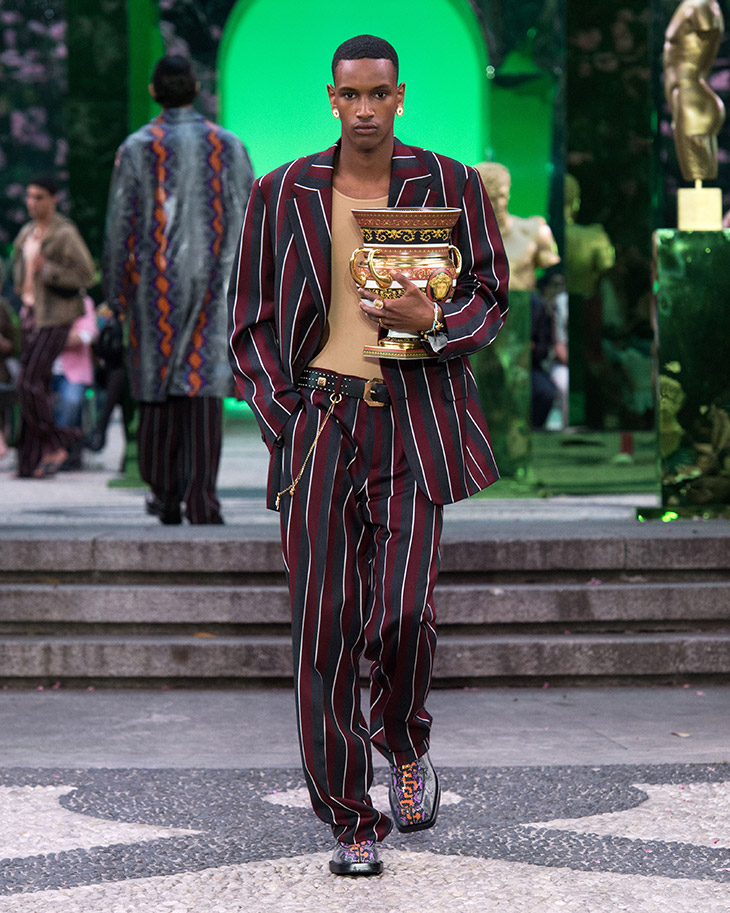 Italian luxury house VERSACE presented their Spring Summer 2023 Menswear Collection, that combines the brand's codes and fresh attitude, with a fashion show, on June 18th, as part of the ongoing Milan Fashion Week. The collection plays with contrasts such as fun and formal, bravado and sensitivity, baroque and pop, and it brings youthful openness, optimism, and energy. Oversized silhouettes explore sense of freedom while body-tight tops bring unmistakable Versace allure. With the brand's signature diamond slashes through pants, collection captures a feeling of purposeful disruption, and hightlights the male physique with precise cut-away details across fitted tops. The fashion show featured a new generation of Versace Men, including sons of the brand's runway icons such as Mark Vanderloo, Helena Christensen, Andre van Noord, Carla Bruni, Megan Douglas, and Angela Lindvall.
When I work, I think of Generation Z and the freedom they have in not being afraid to mix contrasting pieces together. Pop-art meets classicism – contrast like this is everything to me, it makes you think and feel. – Donatella Versace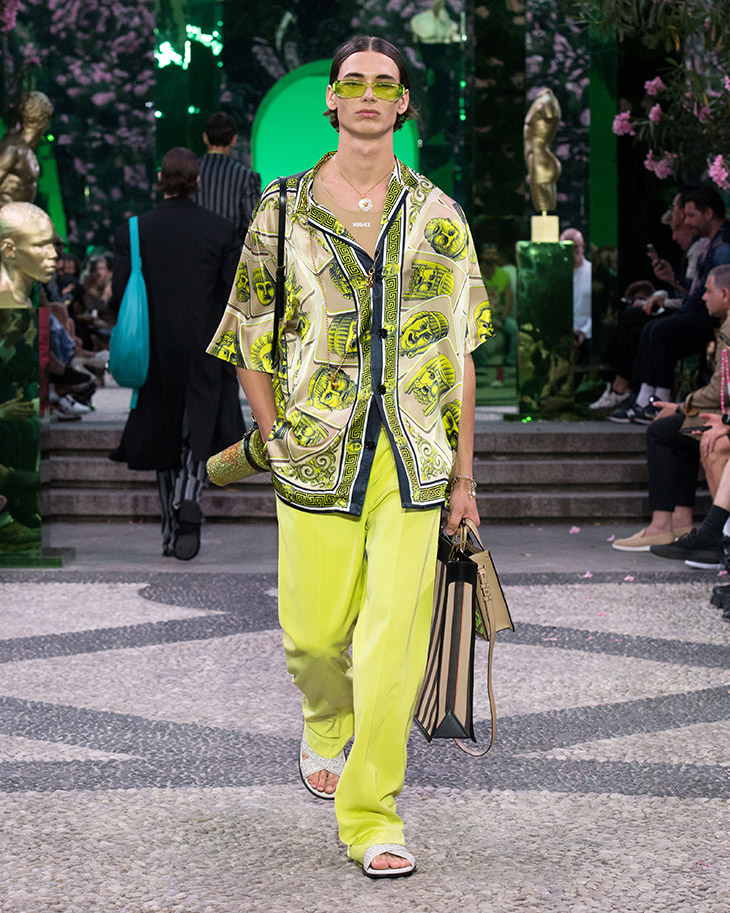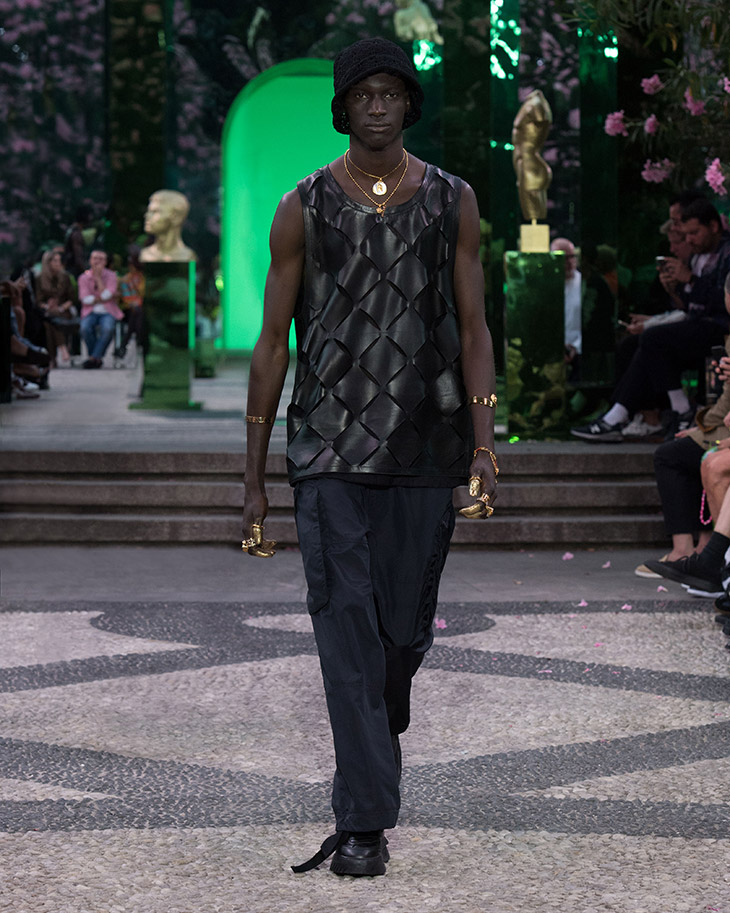 "Re-energized graphic prints in pop-colors feature across shirts and t-shirts, creating new icons from Versace visual signatures. Objects from Versace Home are carried as prized possessions and a further demonstration of the Versace world. Colors across the collection are characteristically bright, with suiting in bi-color stripes and neon, metallic jackets, and orange, blue, and crisp off-white coming-together for an overall quality of freshness. La Medusa Hobo Repeat, an archival Versace hobo bag presented in a new re-edition, features in an XL size that wraps around the shoulder. Shoes, bags, and accessories include metallic formal shoes, diamond-slashed tote bags, and printed python leather styles." – from Versace.