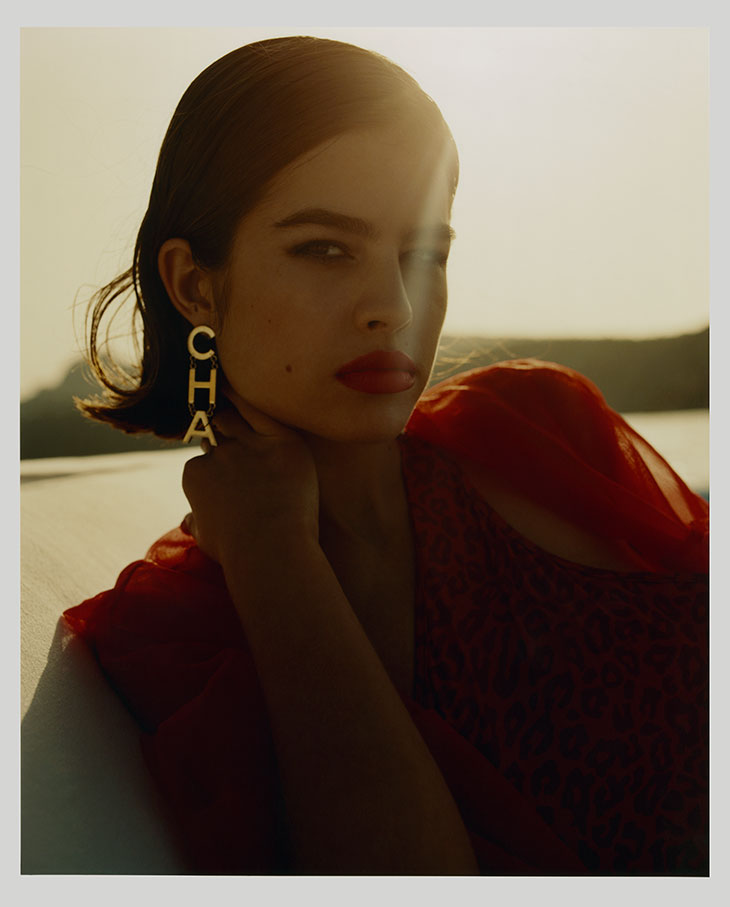 The days are finally getting longer, swimsuit season is almost upon us, and the smell of the sea, pines and freedom is already tickling our senses. Therefore, now is the right time to look at which models will mark the season ahead. Classic one-piece swimsuits or bikinis never go out of style, but summer 2022 brings a new batch of fun trends for you to try. Below we present to you the main models of swimwear that will impress this season – from comfortable, to glittery and glamorous to those with a deep neckline.
Crochet
Crochet pieces have entered our lives very dynamically in recent months, and well-known houses and emerging brands present a large number of different fashion items, such as tops, vests, hats and the latest swimwear, and of course we will give them a chance to "shine" in the seasonal beach sets. If you love the style of the 70s, this trend is made for you. With a bit of an "old-fashioned" feel reminiscent of grandma's knitwear, but also a sexy mood, crochet bikinis have already won over influencers who don't shy away from wearing them even as tops with baggy shirts and high-waisted denim shorts for a super stylish beach look.
Balconette
If you seek for support when sunbathing or struting through the beaches, than balconette swimsuit is the right pick for you. A beautiful balconette bikini will not only provide extra support through the wiring of the upper part, but it will make you look efortless and chic. The fit is popular every season, so don't be afraid that you'll go out of the style. You can find them almost everywhere, from Banana Moon to almost every major swimsuit brand.
Glitter and Gloss
After two years of the pandemic, and canceled parties and events, now the moment has finally come to make up for what we missed – how else than with glitter?! For this reason, sparkling and glamorous swimwear is a great choice for a fresh start this summer! Just take a look at Kim Kardashian's latest line of swimwear bringing the vintage pool party vibes. If Kim wears it, it surely is a huge trend.
Strappy Swimsuits
Last year, we saw many celebrities wearing swimsuits with straps that wrap around the waist. This trend has continued and now we can find swimwear whose top has much longer straps so you can wrap it around you multiple times and in different ways. This swimsuit model comes in different colors and different prints, so it is best to wear it only when your skin has already darkened, otherwise you will have white lines on your body from the straps. This summer will be full of bright colors such as red, yellow and green, so this will also be carried over to swimwear trends, but red will definitely dominate. This model not only suits all body types, but is also very flexible, so you can easily adjust and style it in the way that suits you best at the given moment.
Ribbed Swimsuits
This season, we particularly like models that are practical and fashionable at the same time, and we are primarily thinking of ribbed swimwear. Like any good investment, they stretch and conform to the contours of the body, concealing any imperfections. These swimsuits are perfect for water sports and beach volleyball fans.
Cut-Outs
Cut-outs, if they are subtle and discreet, can be very desirable, especially when it comes to summer clothes and swimwear. They resist trends and for good reason, since they give the classic silhouette a new, fresh look in the best way. Just don't forget the sunscreen!
Retro
Retro style is in fashion this year as well, and of all its attractive features, the most prominent is the deep bottom part. A high waist is a favorite attribute of the classic style because it flatters every figure. A deep bikini bottom will create the effect of longer legs and bring a moment of elegance to your style. Regardless of whether you choose a one-piece or two-piece model this season, one of the trends is this particular model in the spirit of the 80s, which generally looks good on everyone.
Images from DESIGN SCENE STYLE: Lily Jean Harvey by Rhys Frampton