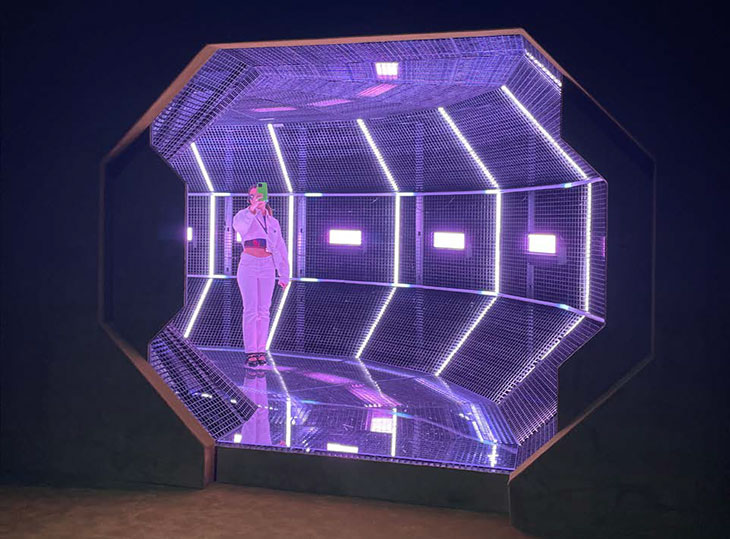 Technology is inescapable. There's no denying that our lives have been made more convenient, but when machines and AI are taking over the creative industry and businesses – should we be concerned?
PRE-ORDER OUR ANNIVERSARY ISSUE
IN PRINT & DIGITAL
Some of the most influential artists of the 20th century were inveterate trendsetters within the fashion community. But as technology continues to boom and Artificial Intelligence grows increasingly smarter, artists and designers are now having to shake hands with technology before it takes over the creative workforce.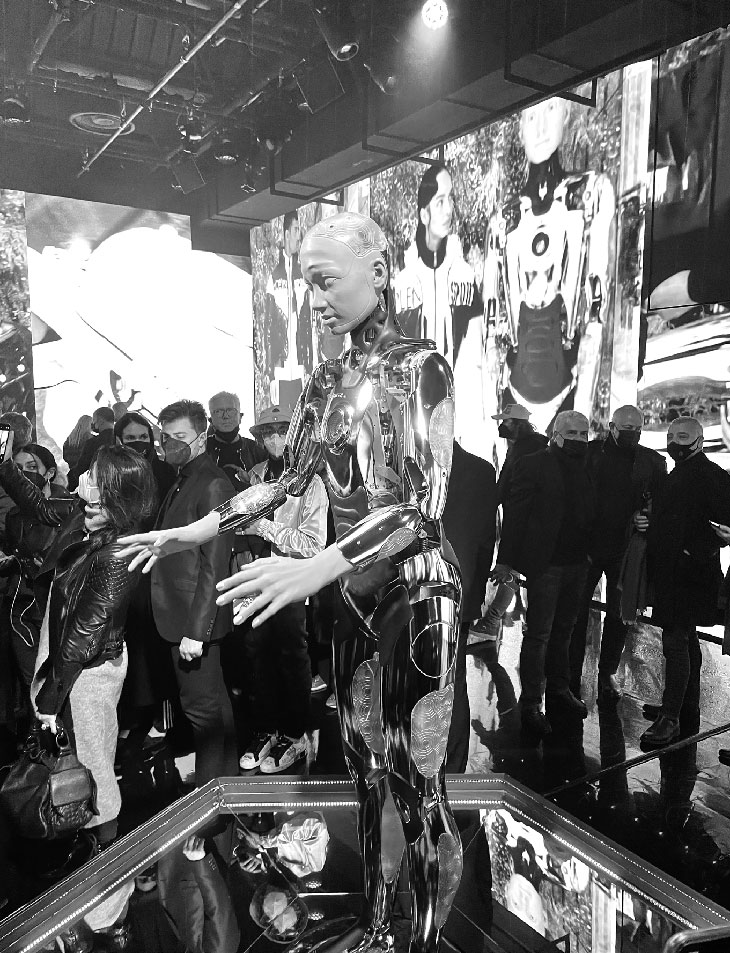 It is apparent that technology is a natural progression of the times. Similar to those that critiqued the need for online banking or those that initially refused to carry around a mobile handset because it seemed to be too inconvenient – it would be foolish to ignore the fact that technology is the next step to innovation.
Nowadays, computer software can design prints in a fraction of the time it would take to draw. Laser-cutting machines are removing the hassle of mass pattern making, and online shopping is continually questioning whether or not the retail sector is even necessary for some brands.
Simply by just taking a look at the last couple of years, you cannot help but wonder where technology is taking us. With the ongoing pandemic that has kept most residents indoors and borders closed, we've learned that most things can be done online. In terms of the fashion industry, the dependence on technology was clear. Runways were showcased online, marketing turned heavily to social media with a mass increase in TikTok presence, and blockchain systems took over face-to-face customer service.
So it may seem intimidating with how fast things are progressing and with conversations continually discussing whether or not "the machines" are taking over. However, it cannot be argued that technological advancement has inevitably encouraged or challenged fashion brands to be more sustainable and inventive.
At first glance, most onlookers would peer into the fashion industry and find little credibility for technological or digital innovation, perhaps rightfully so. The bulk of fashion's contribution is mainly seen through garments and retailers; however, there is certainly more activity behind the curtains and underneath the seams.
Clothes, accessories, and so forth may not necessarily change the world, but fashion undoubtedly impacts each and every part of our lives in many shapes and forms. Beyond being able to showcase our individual identities and cover our bodies, fashion is undeniably an engineering industry.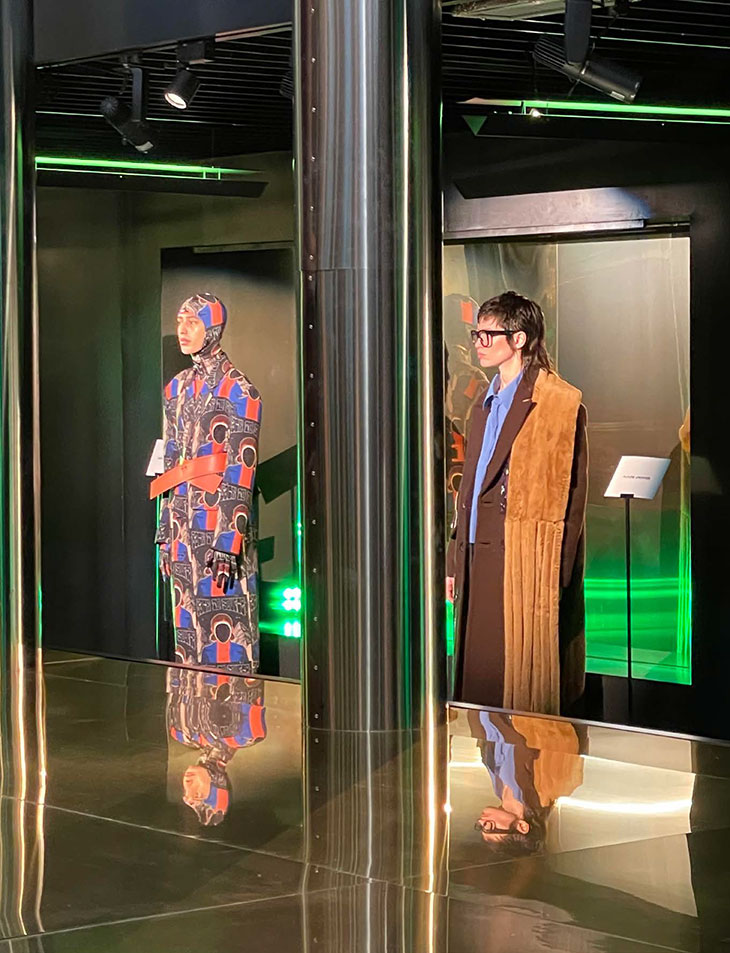 The innovation of technology has allowed designers to work with scientists and digital experts to subtly benefit consumers without them even knowing. Water-resistant fabrics have been invented, garments can now increase or decrease insulations for differing climates, and some eyewear pieces can regulate sunlight better than car windows. It was even a group of bra manufacturers who had both the sewing techniques and technology patterns that helped build the space suit that sent a man to the moon.
We used to watch movies such as Back to the Future and think about what twenty years from now would look like. And while we may be decades from being surrounded by flying cars and teleporting through time, Marty McFly's self-lacing shoes have arrived.
Nike had released a shoe range titled Nike Mag that was embedded with high tech to make the wear more comfortable and convenient. Within the sole of the shoe, there is a sensor that would detect the weight of the foot. Once registered, the sensor would then communicate to the motor embedded in the back of the shoe to automatically tighten the laces for perfect precision and ease.
The future is constantly evolving and unknowingly happening all around us. What we once thought was imaginary fantasy or achievements that could only be done in film and television is now our reality and has been for some time.
The dream closet that Cher Horowitz owns in the movie Clueless is now right at our fingertips. You can now make phone calls from your watch like so many Bond movies have done before, and athleisure wear can now track movements similar to the costumes in Michael Bay's futuristic film The Island, just to name a few references.
Innovation in fashion is subtly always around us. Wearable technology does not necessarily refer to smartwatches or fitness trackers but, in fact, also includes the textiles within our garments. These are a result of years of research and technological design. Along the way, we have also been able to create synthetic fibers, machine washable wool, and crease-resistant materials.
With this knowledge, the fashion industry has also identified its own pollution rate. As a result, many design houses have implemented sustainability practices within their companies to combat their carbon footprint.
Through technology, more sustainable material has been invented, bio packaging has been introduced, and some brands are even artificially making their own leather, wool, and silk to have a lesser impact on the environment. We've seen this happening in the previous collections of Levis, Tom Ford, Patagonia, and even commercial ranges such as H&M and Marks & Spencer.
The manufacturing revolution that fashion and technology continually coincide within is ever-changing. And while the result may sometimes reduce the need for more human labor, it does remove unnecessary variables and increases innovation.
Creativity will always be needed and will never be replaced. It will always take a creative mind to be innovative. However, nowadays, it might also require a machine to execute. Technology is going nowhere; it's time to embrace or be left behind.
Originally published in DSCENE Magazine's Anniversary Issue.
Words by Quade Au – @quadeauu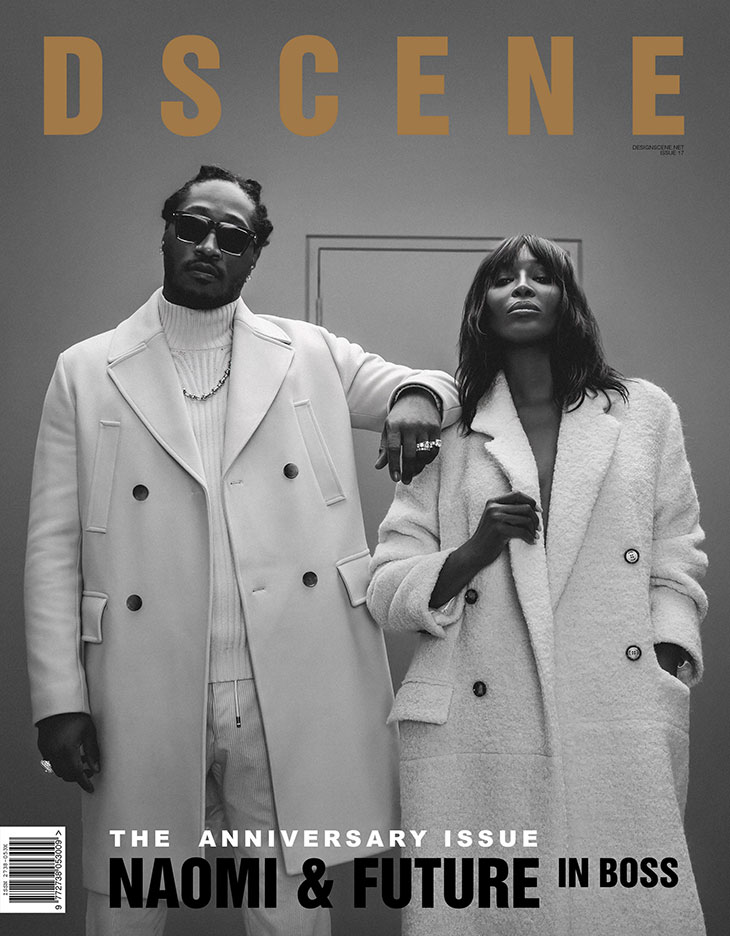 PRE-ORDER OUR ANNIVERSARY ISSUE
IN PRINT & DIGITAL