Makeup has become an integral part of everyday life for so many of us, and we're sure everyone likes to try different combinations and experiment with decorative cosmetics and colors. Get ready for new make-up challenges, because this year brings some completely new things! Makeup is never boring, and it can be a kind of hobby and even a way to relax. Last year we had an explosion of experimental makeup trends – from neon colors, colorful eyeliner and unusual eye shadow shades to glossy lips and fluttering eyebrows. The world's top make-up artists are already predicting trends that you should pay attention to if you want to look modern and stylish this year.
If you want to be on trend, try these tips and ideas:
Nude Lips
After we accepted that a darker pencil and a few tones lighter lipstick are ok again, the trend of lips accentuated with a pencil that goes beyond the edge of the lips is back. We don't have to tell you that this is a trend that was current in the 90s and has made a comeback, but we love it because it's a great way to visually enlarge your lips. Always choose a pencil and lipstick in the same color to make your lips look as natural as possible. The world of makeup has practically become a world of art thanks to experts who surprise us day by day with their ingenious solutions and we can say inventions, so they made a revolution out of a seemingly simple nude lipstick. Many nude lipsticks may contain a hint of some colors that highlight the natural beauty of the lips and perfectly match your color tone.
Double Eyeliner
Classically drawn eyeliner on the upper eyelid is a makeup classic, and it definitely does not go out of fashion, but this year we will play with it in some other ways. In 2022 you can opt for a bolder look with a double eyeliner. You can curve it on the upper eyelid, or you can dare to draw certain shapes on the eyelid. For a pop of color you can add diffrent shades of eyeliner, or you can stick to the classic black look. Apart from the fact that it implies two "wings", one on the upper and the other on the lower eyelid, graphically speaking, the lines are much sharper, which guarantees a drastic transformation.
Neon Eyeshadow
Neon colors, in addition to neutral shades, stood out at the beginning of the year, and it is believed that this trend will continue in the rest of 2022, at least when it comes to makeup, as they have been seen on many runways around the world. When applying neon shadows, always consider which colors will look best together. These shades are often worn in combination with each other, meaning that most neon looks have at least two shades. You can combine neon pinks and oranges or greens or yellows, the decision is up to you. A tip is to always apply black eyeliner when wearing neon eyeshadow. Black grounds these colors and allows them to come out in the right way.
Glazed Lips
The early 2000s trend comes back. Lip glosses were the first makeup products for many of us in our teenage days. They are the easiest to apply, and are suitable for the initial steps in makeup. The only drawback was that sticky feeling on the lips, and often the unpleasant taste of the gloss after use. Over time, the technology of making this product has advanced, so today lip gloss formulas do not leave sticky marks, and their colors are stable and varied. Finish your daily makeup look with lip gloss and you're good to go.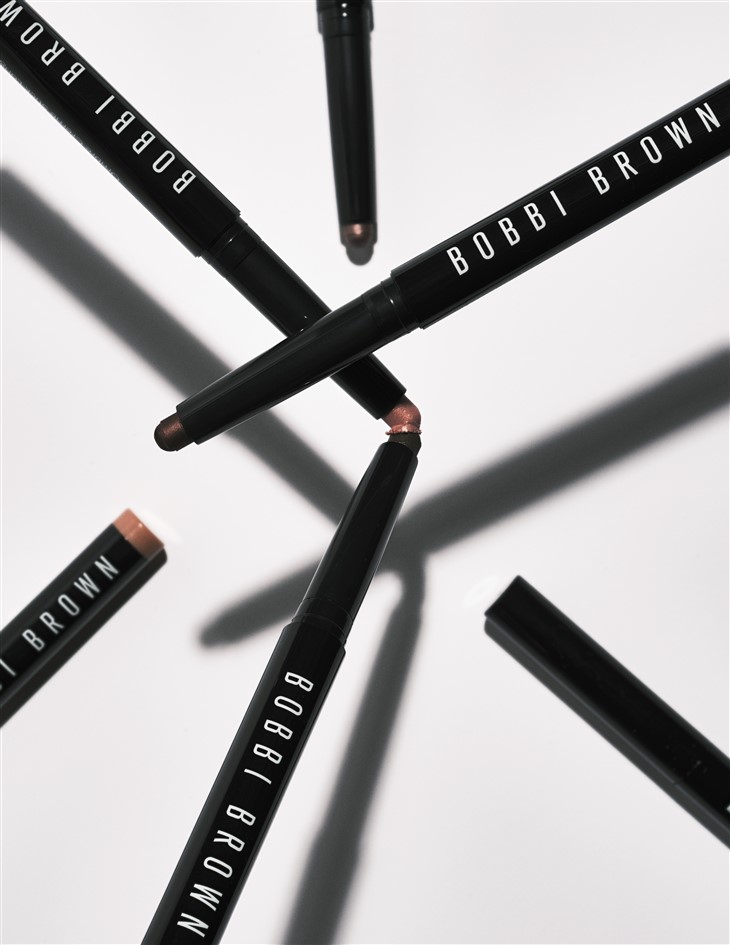 Glowy Natural Look
Leave all of your heavy foundations and powders in your drawers and turn to more lighter options like BB and CC creams, or tinted sunscreens. Face primer should also be your first step when you start applying makeup, because thanks to it, your makeup will never melt on your face again, and enlarged pores will be less visible. Of course, to achieve this kind of look you need to incorporate a good skincare routine filled with moisturizing products which will add to your beautiful and glowing skin.
Photography: Aaron Cameron Muntz
Stylist: Damien Vaughan Shippee