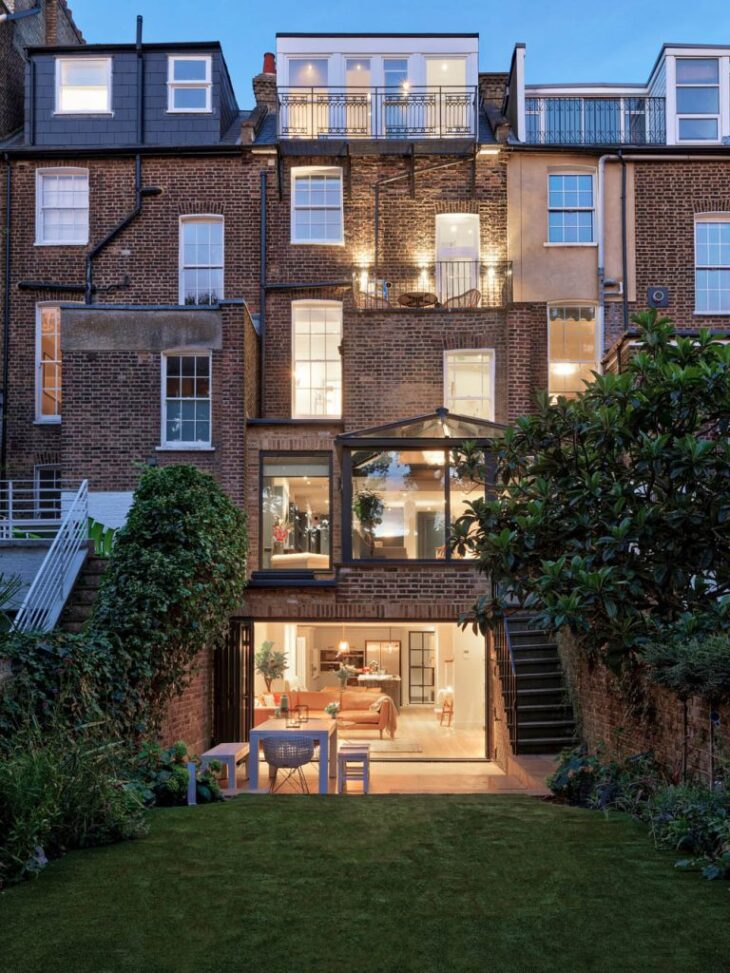 Whenever people buy a house, they tend to rush this decision. Then there is a huge regret afterward. It's called the "post-purchase-guilt." Most of them go through the following thinking process – Why did I buy a house? Was it too big for me? I can't believe I bought that expensive house just because I was in love with it! Your mind can't stop thinking about all these regrets! But sometimes, it takes you days or even months to realize the cost of your purchase and make a decision to sell your property. So, if you've been lulled by the affordability and ease of buying townhouses, you should consider the other side of the coin – the possible regrets you might have. Read on to learn more about reasons why you might regret buying a townhouse.
What Are Townhouses?
Townhouses are multi-floor buildings attached to several other buildings and separated by one or two walls. Most row houses are similar in structure and the same color; the interior and exterior are the same. They are cheap to purchase, and the property tax is low since they are usually small. Situated in locations with commercial hubs and many security advantages, there are also a lot of other benefits attached to purchasing a townhouse. Although buying a townhouse is advantageous due to its friendly price and low maintenance cost; however, there are reasons you might regret buying a townhouse.
Lack of Privacy
A townhouse is typically separated by one or two walls, meaning you would hear your neighbors from the other building. Imagine having a neighbor who enjoys loud music or a neighbor who has a baby. The noise can be highly frustrating, making it almost impossible to enjoy your free time or a peaceful environment. A townhouse also shares common places like a pool, fitness room, playgrounds, etc. The homeowners association provides the pool for all residents, unlike having your amenities to yourself. Although some townhouses have their yards, most do not, leaving you no luxury of enjoying the fresh air in the backyard of your own house.
HOA Restrictions
The rules and regulations made by the homeowners association are very strict, and homes sale in USA are expensive, which makes people decide on townhouses. However, the restrictions associated with such homes are draining. Most associations have pet policies and rules against business owners. Also, the rules are subject to change at any time. Therefore, you must be willing to abide by whatever new rules will be made over time.
HOA Fees
Townhouses are cheap, but the HOA fees are paid monthly to maintain the building of each house. They are subject to change over time, and they can rise as time passes, and it might be difficult to keep paying the fees.
In a townhouse, the HOA might have additional maintenance fees to add for unforeseen circumstances, and since most are communal fees, it is impossible to extend your payment. It is important to save enough for unforeseen circumstances. After purchasing a townhouse, you need to pay a special assessment, and you might pay it before buying or during the required period. For example, one of the common areas might need repair, and these fees would have to be paid. Note that this is not part of the HOA monthly fees.
Value
The resale value of Townhouses is low, and it cannot be easy to sell again, especially if you're considering a fix and flip strategy. Also, when depreciated, townhouses' value is hard to rise again for a long period.
Multi-Story Living
Living in a multi-floor apartment can be very stressful. Imagine having to climb the staircase to go to the room, then come back down to the kitchen, at the same time climbing back to the laundry room. It can be tough, especially for older people.
Confined Space
The land space you have is limited. Although you own the building and the land, you do not have the opportunity to have a yard space like in a standalone house. You might not have enough space in your safe limits for access.
Preference Restrictions
You are limited to the same color and structure of the apartment, and there is a lack of dynamism and uniqueness in townhomes. You'll find out that you cannot choose your preferences in terms of color and rearrangement of your apartment. Most of the apartments have the same structure in and out.
Complaints from Neighbors
For highly introverted people, townhouses might not be the best for you. Townhouses mostly promote community living. You might have to respond to complaints against you for food aroma or other minor issues. Failure to respond to such complaints sometimes comes with a fine, and in other cases, you might be charged.
Conclusion
Buying a townhouse can be easier and more advantageous than buying a condo or standalone house. However, you might end up regretting buying or investing in them. To avoid this, fully access your preferences and what you can keep up with despite the benefits. You'll be able to make more informed decisions and go for other types of houses that suit you, and you won't regret buying in the long run.
Images from Victorian Terraced Townhouse designed by LLI Design – See the full story on Archiscene