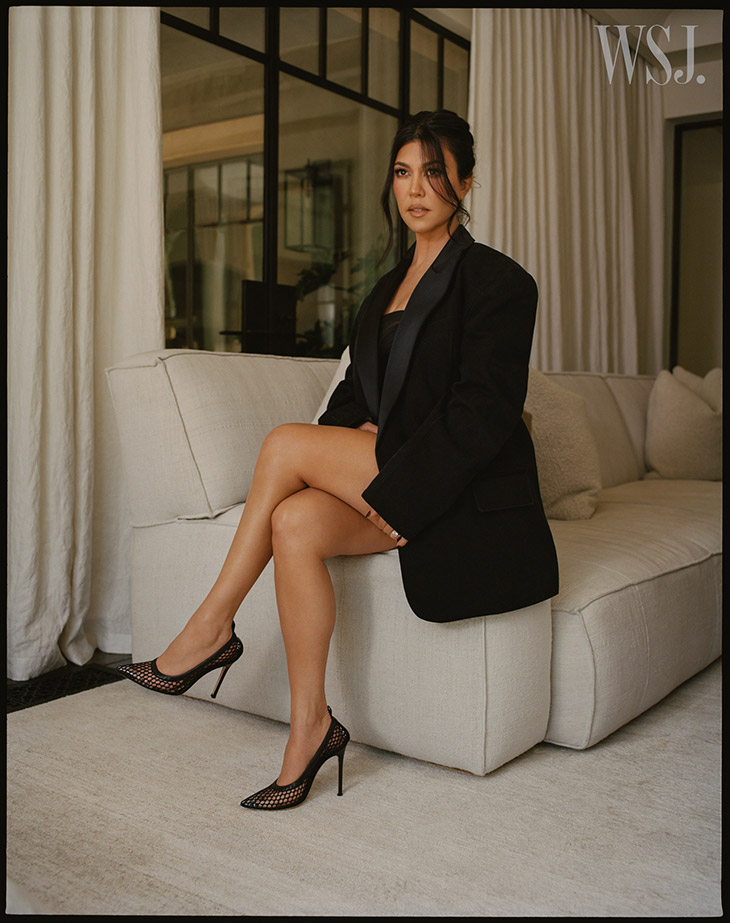 Reality star Kourtney Kardashian Barker talks with WSJ. Magazine about her upcoming line of all-natural nutritional supplements "Lemme". Kardashian Barker worked for five years with nutrition professors, naturopathic practitioners and medical doctors to create the formulations for Lemme. The gummies are made of non-GMO, vegan, gluten-free, gelatin-free ingredients that don't include corn syrup, artificial colors, flavors or sweeteners.
Kardashian Barker on the super-power she shares with her sister, Kim:
"Do you want to know a fun fact about me? I can sleep at any time. I can have a cup of coffee and take a nap," the 43-year-old mother of three says, tucking her shoulder-length black hair behind her ears. Is it her superpower? "Yes, it is," she says, "and Kim has the same one."
Kardashian Barker on whether wellness was a part of her life growing up:
"It was the '80s! We had really unhealthy food in our house. Everyone ate chips and Lunchables and the animal cookies that were pink and white with sprinkles. But there was one health food store in L.A.—it was called Mrs. Gooch's, and when I would go to [friends'] houses that had Mrs. Gooch's snacks I would get excited because they tasted so different from the snacks I had at my house."
Kardashian Barker on coming up with the name for the brand:
"I couldn't think of the right word for each scenario [in which to take a supplement], but we'd say all the time, 'Lemme focus on this.' Once we realized we use it so much in our vocabulary, none of us could get it out of our heads," she says of her Lemme team. The goal is to have a Lemme gummy for all of life's scenarios: "You know, Lemme-everything-that-I'm-doing."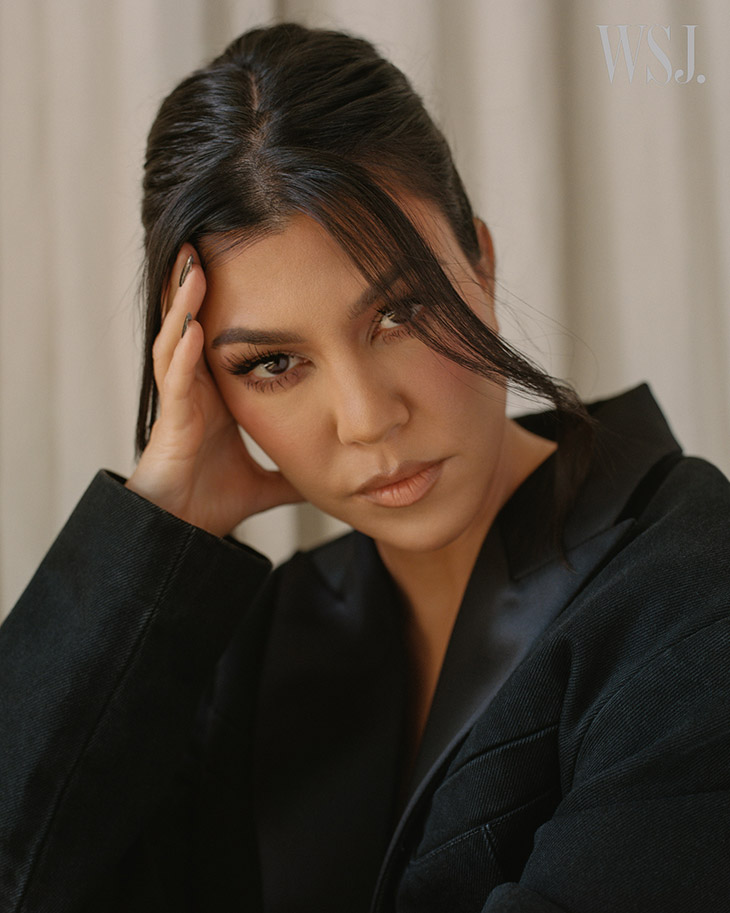 "Poosh was the first name that we thought of and it just stuck. I feel like naming a business is like naming a kid," she says. "There was one [name] that always felt so right for each of my kids, and I felt the same way with Poosh and Lemme."
Kardashian Barker on how son Mason Inspired her wellness journey:
"When I had Mason [her 12-year-old son with ex-partner Scott Disick] is when I really started my wellness journey," she says. "He's very smart. He'll tell me, 'A person was bad because they let me have Cheetos.'"
Kardashian Barker on admitting to once taking up to 30 supplements a day:
"I know, whoa!" They've included vitamin D (which helps regulate the body's calcium and phosphate levels), zinc (for immunity), methylfolate (for energy) and more. She uses them when she feels tired, angry or anxious.
Kardashian Barker on her lifestyle brand Poosh's candle collaboration with Gwyneth Paltrow called "This Smells Like My Pooshy":
"Kim connected us, and [Gwyneth] texted me and said, "I think it would be so empowering for women to show that teaming up together [has more of an impact than] pitting them against each other." She felt really strongly about that, and I loved that. Everyone has their own ways of going about things and I just feel like there's so much room for everyone in that. We should be supporting each other!"
Kardashian Barker on the person she credits for turning her on to dietary wellness:
"Nicole Richie really helped. She was one of my only friends who had kids before I did. She was like, You have to buy this one book, Super Baby Food, and it was all about making [your own] baby food. It taught me about organic products and, honestly, it changed my life on how I started eating."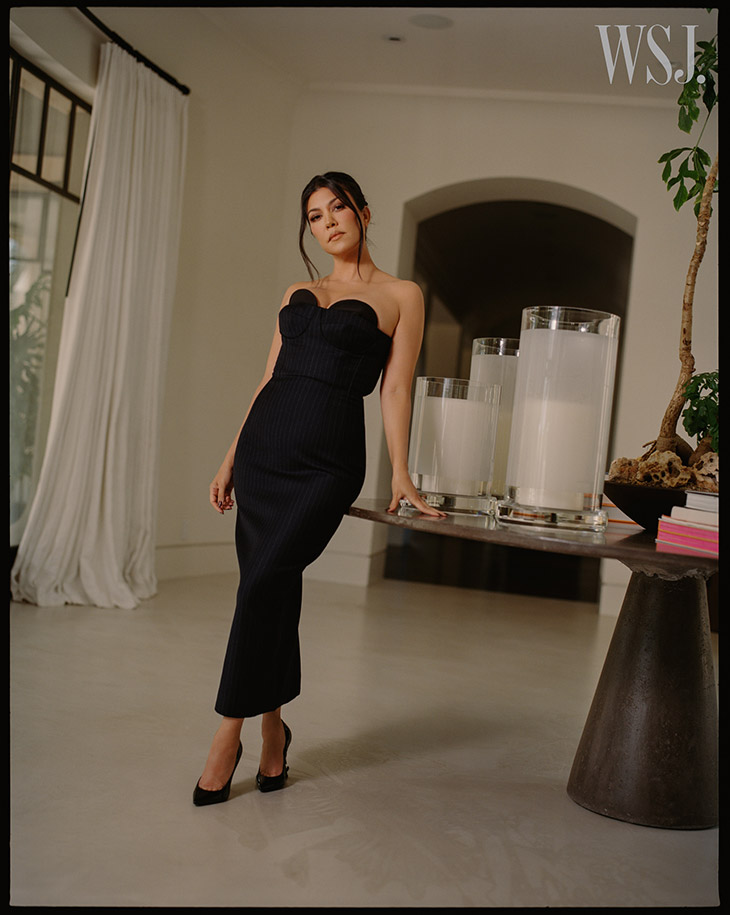 Kardashian Barker on the most extreme thing she's ever done on her wellness journey:
Probably this Ayurvedic Panchakarma cleanse, which I'm going to do in the fall again. You may have seen it on our show. It's all these things you can't do: No sex, no caffeine, no alcohol, no sugar. You've gotta eat this really clean, strict diet and you do it for five days.
Kardashian Barker on the medical benefits of depriving oneself of caffeine, sex, alcohol and sugar:
It's to reset your body. You do all of that—and it's cleaning out [the toxins from] your tissues. And then you go into this spa and do treatments every day for four hours. Everything is very ritualistic and has a purpose, and it's fascinating. I was doing it mostly for cleansing my body [in preparation to] hopefully have a baby.
Kardashian Barker, when asked if it's hard to abstain from caffeine, sex, alcohol and sugar:
Yeah, kind of. But the reward on the other side—when you can't have something and then you have it, right? It's like I can't wait for all the obvious things, but then I also like the simplest things like I can't wait to have caffeine. It's definitely about moderation and being kind to yourself…. If I'm going to Cabo, I'm definitely drinking margaritas and having chips and guacamole. It's all about the balance.
Kardashian Barker, when reminded that her sister Kim said that she would eat poop if it made her look younger:
"I would not do that. That's where the line is."
Kardashian Barker on trying to get pregnant with husband Travis:
"We started an IVF journey, but I stopped. It was a lot. I took a break to just focus on our wedding and getting married."
Kardashian Barker on whether her wedding will be on The Kardashians:
"We don't know yet. I have hours and hours and hours of footage. I don't know if we're going to keep it for home video or share it with the world."
Kardashian Barker on her product research:
"My process [with a new product] is take it to my natural doctor, and he would muscle test me with it. I would hold the product in my hand, and he would see how it reacts to my body. Some things test well but most of the time things didn't test well on me. I found it so interesting when he would say, "Oh, it's because they're using corn or corn syrup or it's genetically modified." Matcha is probably my favorite gummy. It has B12, [so] it's not like jittery caffeine energy. Matcha naturally has caffeine, so it's not caffeine-free, but it's like the tiniest bit of caffeine. The B12 and the coenzyme Q10 give you that sustained energy. I feel really passionate about the ingredients and the combinations."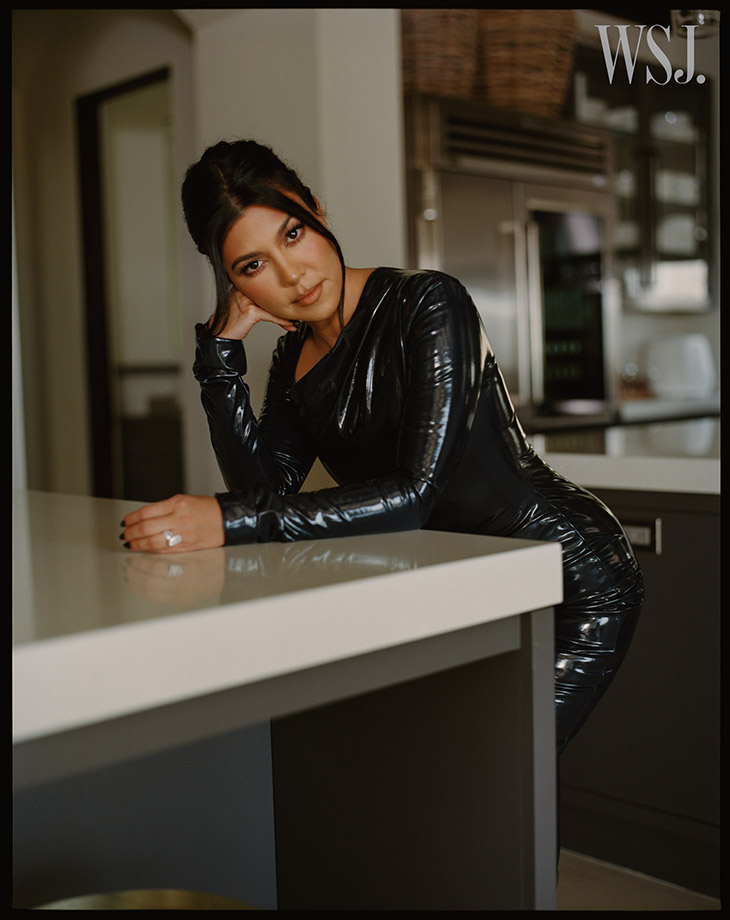 Kardashian Barker on whether eating at home to be healthy sacrifices her social life:
"I think we're pretty antisocial! We have family dinner once a week at home with a chef and then besides that I love to have one-on-one time with my kids. I try to either take them out to dinner or take them out to lunch. So, I probably go out four times a week. I love Travis and I love to go out to dinner, just us."
Kardashian Barker on whether her kids feel deprived of the kind of junk food she used to eat when she was younger:
"Today I was having my one-on-one time with my son [Mason] and he said, "Mom, I need McDonald's french fries today, please. It's been a year since I've had it." I was like, "Today's not the day, sorry."
Photography © Daniel Jack Lyons for WSJ. Magazine, read more at wsj.com