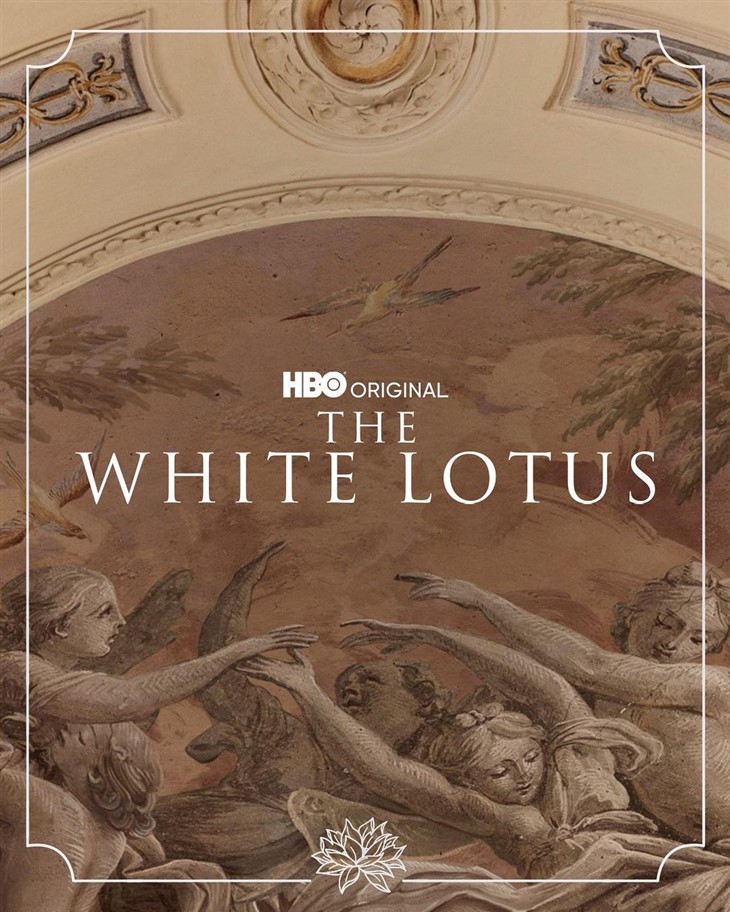 The second season of the much-talked about HBO show The White Lotus is in the full swing. Starring the iconic Jennifer Coolidge, Jon Gries, Aubrey Plaza, Theo James, Meghann Fahy and more, the show follows the hotel guests on the journey of rekindling their romances with their partners, finding some new romances, or just looking for someone to hook-up. Show's director Mike White focused this time more on the relationship between a man and a woman based on sex and we assume the consequences that can come out of it. On Sunday, the sixth episode of The White Lotus premiered, leaving us, the watchers, to create even more theories about who is going to get killed in the last episode. As we all know the first episode offered us a glimpse of what it's going to come, but we don't know for sure who are the drowned hotel guests. Besides the obvious event we're all waiting for, the show offered us an insight into a luxury hotel life and the troubles of the characters staying in it. DSCENE team already has its favorite characters, but the question we're all wondering is: Whose bodies were pulled from the sea at the beginning? We are following all the developments in order to solve this main mystery, so we decided to take on the role of detective and share with you some of our guesses, while we wait for the final episode.
Vote now on @designscene Instagram page!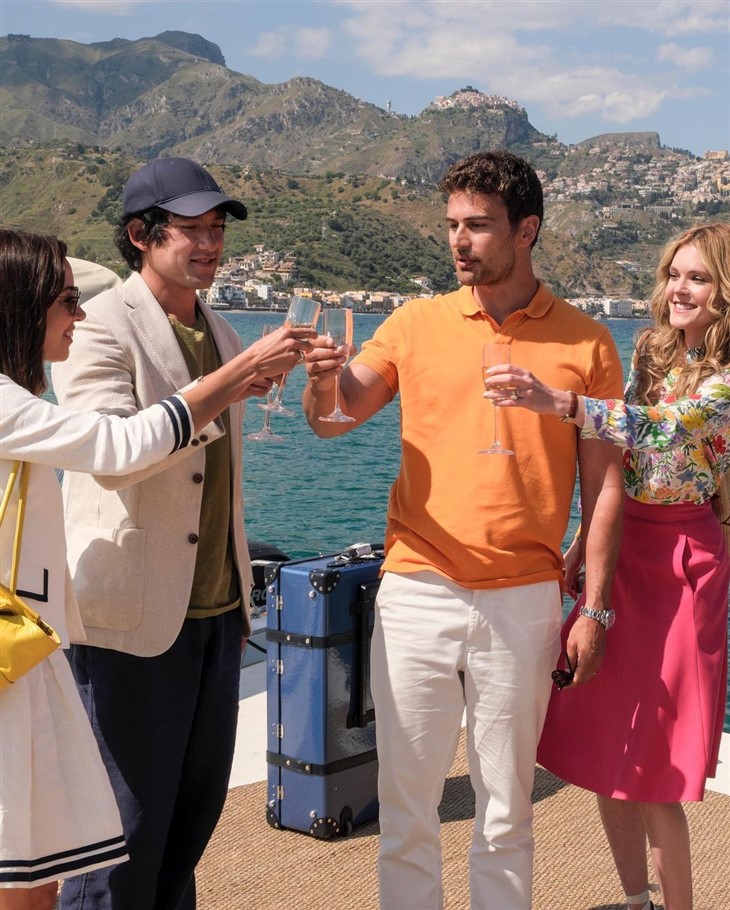 Sullivan's & Spiller's
The tension between these four characters is very apparent and their relationship seems like very fertile ground for a murder. Harper, portrayed by the phenomenal Aubrey Plaza gives a distinct impression of a person ready to either kill someone or be killed. On the other side we have, Daphne, played by Meghann Fany, who finds the floating dead body, so we definetly know she survives this season. The last few episodes definitely brought depth to Will Sharpe's character Ethan, who is struggling with the idea that his wife cheated on him with his 'best friend', is that enough for murder? The last person in this group is Cameron Sullivan, played by Theo James, who by his behavior, deserved the most (truthfully, not quite this drastic) punishment.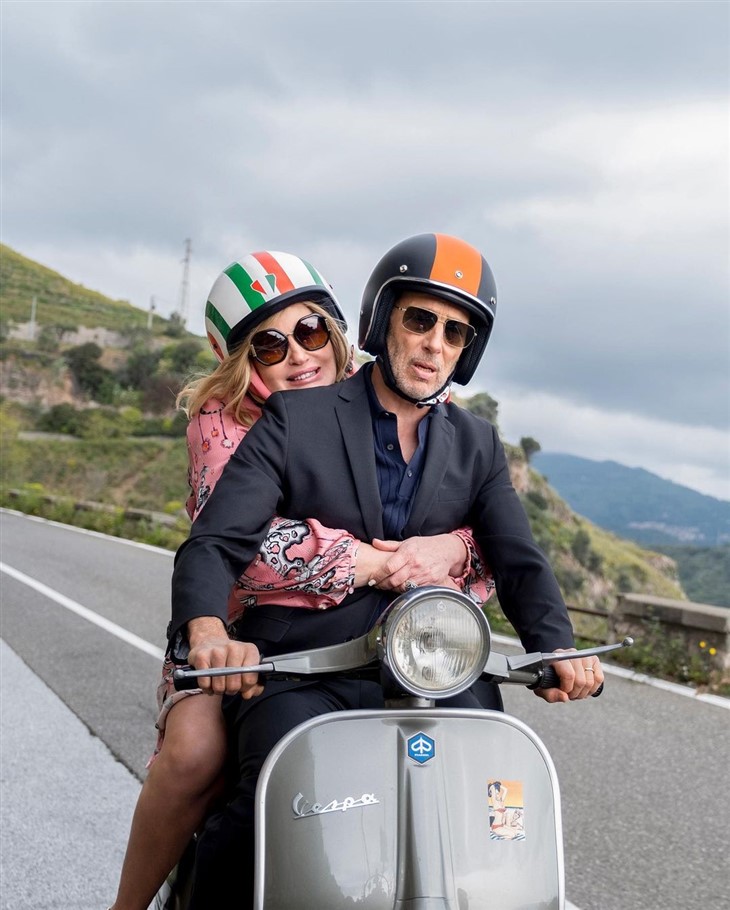 Tanya & Greg
The couple who survived the first season of The White Lotus returns at the famous hotel chain, this time in Sicily. Considering that we adore Jennifer Coolidge's role of Tanya, we sure hope she isn't going to end up killed, and that she is going to continue to season three. On the other side, Greg, played by Jon Gries, expressed some shady behaviour, with his late night phone calls, and leaving the vacation early. Even though he is not in the hotel right now, he may be one of the drowned guests. What do you think?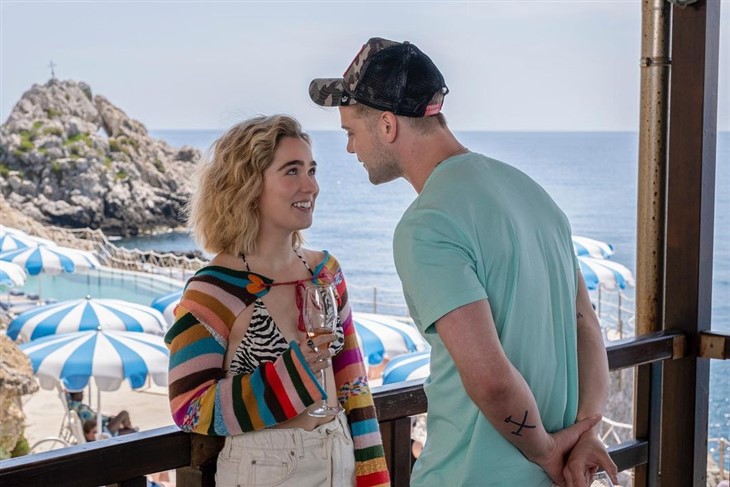 Portia and Jack
Tanya's assistant Portia, played by Haley Lu Richardson, offers us an insight into a Gen Z mind and style with her arguable outfits. Being one of the outsiders on this trip, she definitely finds her own kind of fun with Jack, while failing to have fun with Albie. The last episode unwinds some more details, when Jack gets drunk and starts slurring some of his secrets. Will she find out too much of Jack's and his 'uncle's' secrets? Will that be the death of her? Or maybe Jack, who is played by Leo Woodall, will end up murdered because he said too much?
Di Grasso's
Three generations of Italian-Americans arrive together to dig into Bert's (F. Murray Abraham) Italian heritage. Between Bert's casual sexism and the darkness surrounding his middle-aged son Dominic (Michael Imperioli), who is going through an ugly divorce, there seems to be a fervor for some wild emotion and aggression. Maybe they killed each other because of family disagreements? But don't overlook the grandson Albie, played by the sweet Adam DiMarco. This kind young man with good intentions could get hurt, as is often the case with good guys in movies. Will his entaglement with Lucia end his life?
Lucia & Mia
Statistically, the odds of murder don't look good for a young, lonely prostitute Lucia, played by Simona Tabasco. And then there's her friend Mia, played by Beatrice Grannò, who gets involved enough in Lucia's lifestyle, including having sex with an old piano player and giving him pills that sent him to the hospital. If he survives, he might want revenge. Maybe even Lucia's 'pimp' will have to do something with her drowning. We'll just have to wait for sunday and see for ourselves.
Quentin
The most secretive characters of them all, Quentin, played by Tom Hollander, presents himself as the rich owner of Palazzo near Palermo, and offers Tanya a getaway from her marital troubles with Greg. A lot of speculation rised when Tanya found a picture in Quentin's room with a young cowboy, about whom they talked about in the previous episodes, who looks awfully a lot like Tanya's husband Greg. Are they playing against Tanya, or is it something else? Either way, Quentin seems way to friendly and inviting, giving us the reason to think he has an alterior motive. But will he be killed or drowned?
While we wait for the season finale, premiering on HBO on December 11th, head on to our Instagram page @designscene and tell us what do you think who are the drowning guests of The White Lotus.