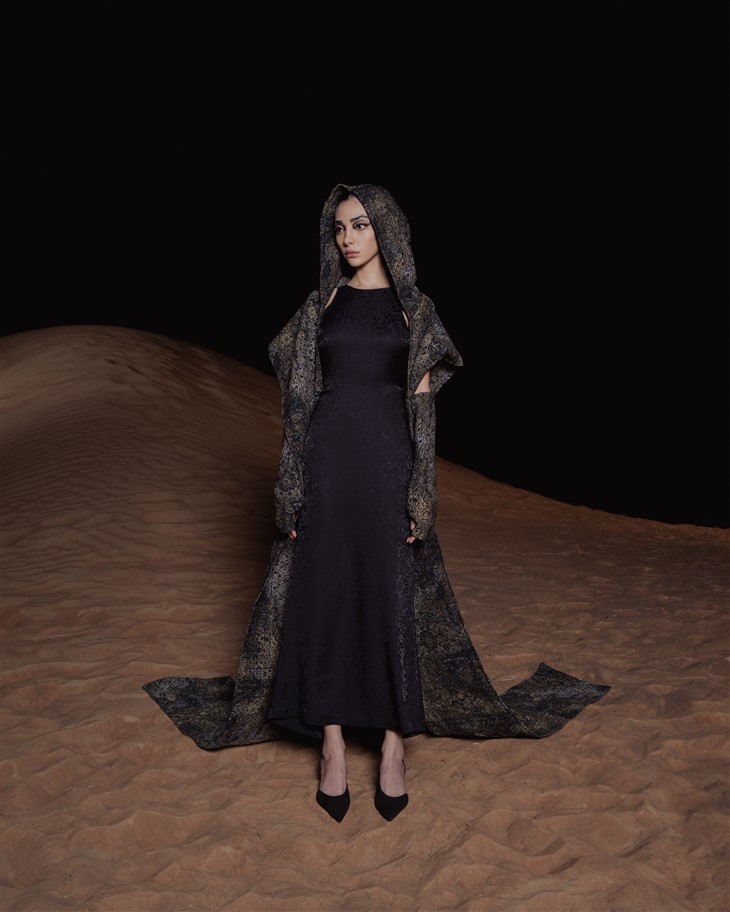 Fashion house LES BENJAMINS presented the Fall Winter 2023.24 Womenswear & Menswear Collection with a lookbook presented during the recently finished Paris Fashion Week. This season, the brand casts its eye from the pre-existing notions of Earth and its far-flung locales into something more abstract and aesthetically distant. The Istanbul-based brand's Fall Winter 2023 collection takes the name First Wave, a direction set by the brand's creative director Bunyamin Aydin, as a visual blueprint of what the first colony from Earth might look like in an imagined desert landscape.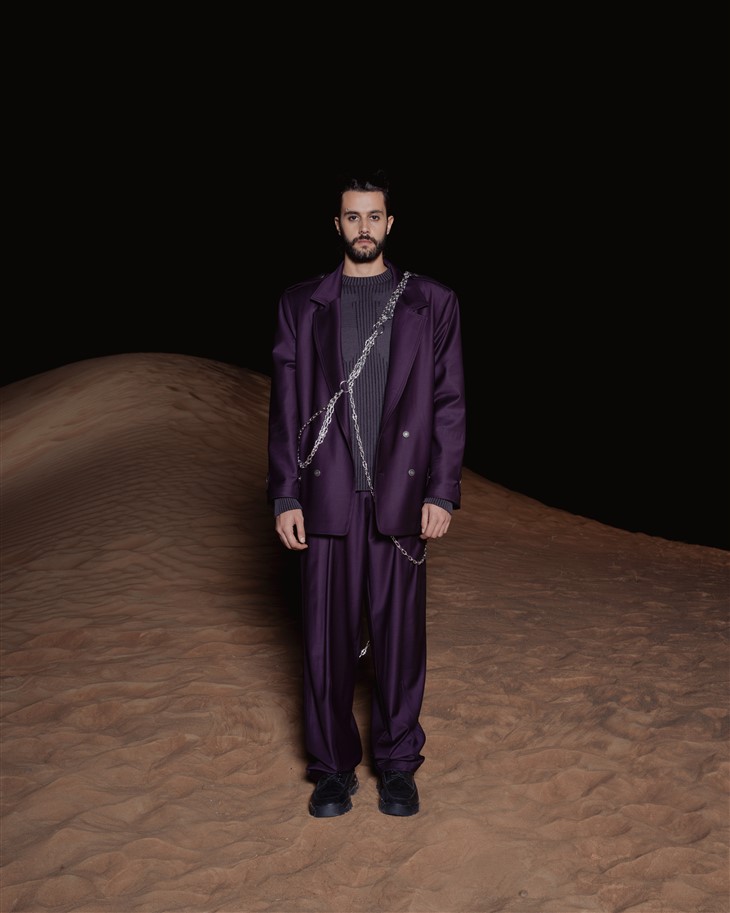 Combining several aesthetic pillars of the brand, including futuristic sci–fi elements and gaming skins with traditional Eastern cultural symbols such as the LES BENJAMINS carpet monogram — 'First Wave' is an amalgamation of a future where the nostalgia for earth still lingers on, long after its inhabitants have left. Garments are crafted with protective elements in mind, with second–skin type body armour, padding and technical military silhouettes in leather, silk and crepe juxtaposed by hardware and functional tech details each adorned with patches, tubes and drawstring elements in oversized slouchy rave–style silhouettes. – from Les Benjamins
The base colour palette takes a melancholic turn across both men's and womenswear with deep shades of mahogany, swamp and sylvan green – but flashes of abstract neons and acid-washes in over-exposed Pantones set a cyberpunk tone to the collection as a gentle symbol of humanistic hope set across a dysotopic backdrop. Aligning with the brand's commitment towards community, 'First Wave' imagines a world where a new tribe has formed in the desert, each carrying their own nostalgia of the past, and the East, but with a resilience towards the future.