Fashion house ZEGNA unveiled its Fall Winter 2023.24 The Oasi Of Cashmere Collection that focuses on craftsmanship, progress and the future, on January 16th, during the recently finished Milan Fashion Week. The collection brings sartorial excellence, and fuses ease with a strong sense of design. For the season, the brand highlights soft precision with the volumes of pieces such as cropped bomber jackets, elongated coats, anoraks, blousons, polo shirts, cardigans and blazers. Tailored leisurewear brings both presence and performance. The muted palette is punctuated by vivid hues – serene greys meet aurora yellow, foliage brown is dashed with bacca red and portofino blue. The collection also includes looks from the brand's upcoming collaboration with LA-based lifestyle company The Elder Statesman.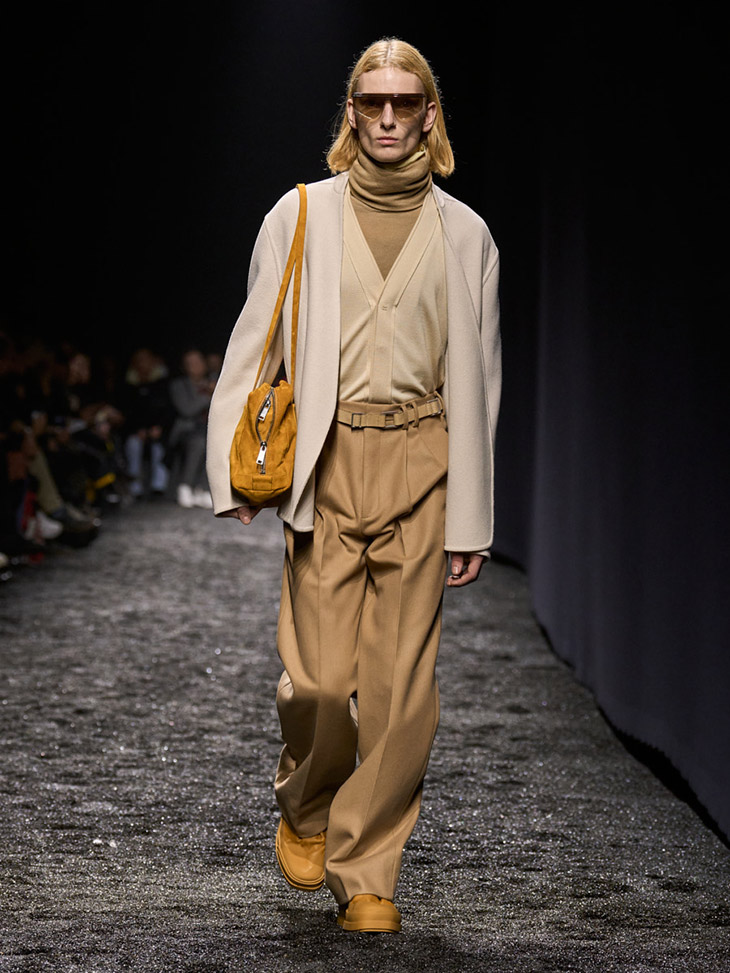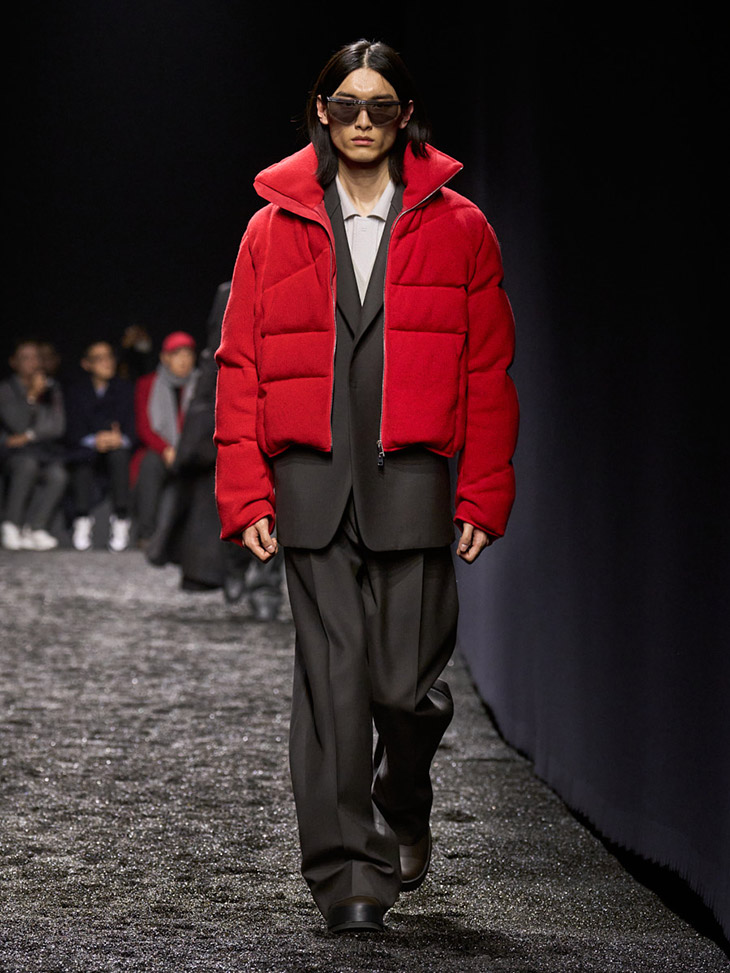 At ZEGNA I have the unprecedented opportunity to create fabrics from weaving through to finishing, challenging our manufacturers, pushing them to explore uncharted waters. This allows me to mound our silhouettes right from the matter, making sure that our commitment to innovation and excellence is rooted in every step of the process. The result is an all-encompassing language that is truly progressive – Alessandro Sartori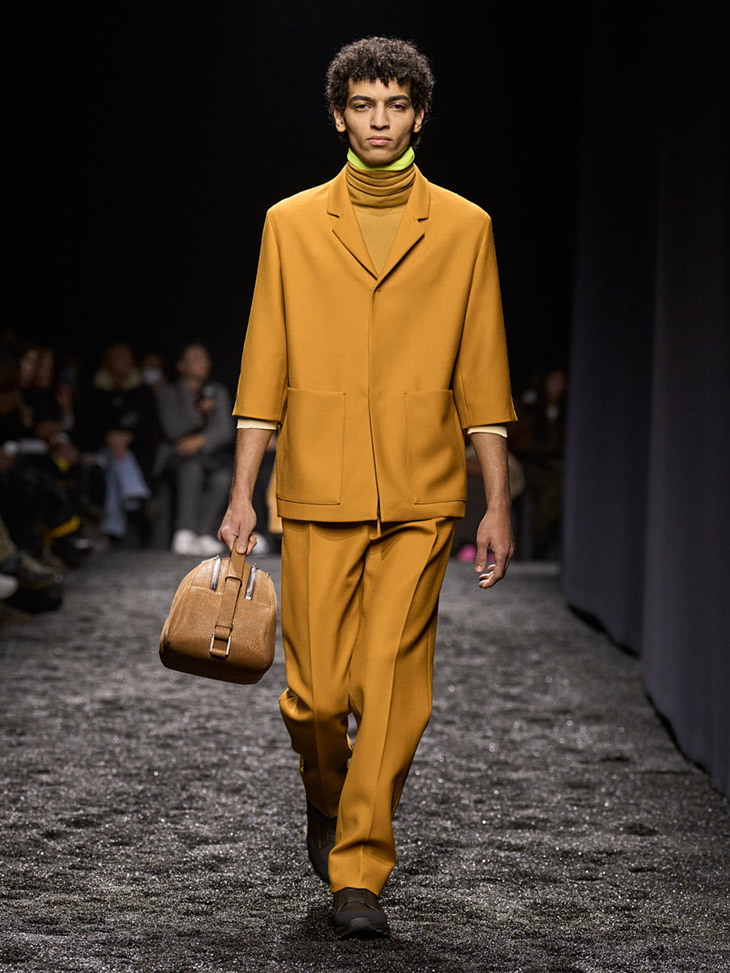 "Innovation in clothes making begins with fibers, and is only truly effective when consideration is paid to how they are woven and how resulting fabrics are treated. This is why matter matters. Our vertically integrated structure originates in Oasi Zegna — the historic home of ZEGNA's values — and ensures that an exceptional level of care is put atthe heart of all we do. Oasi Zegna simultaneously allows us to look back whilst remaining firmly focused on the future.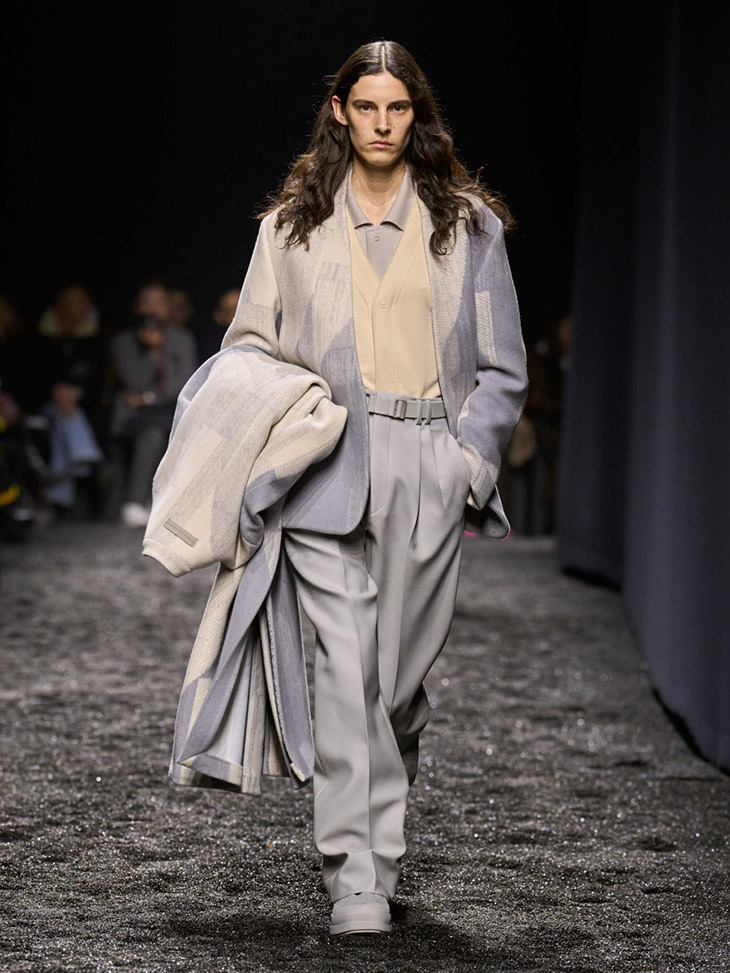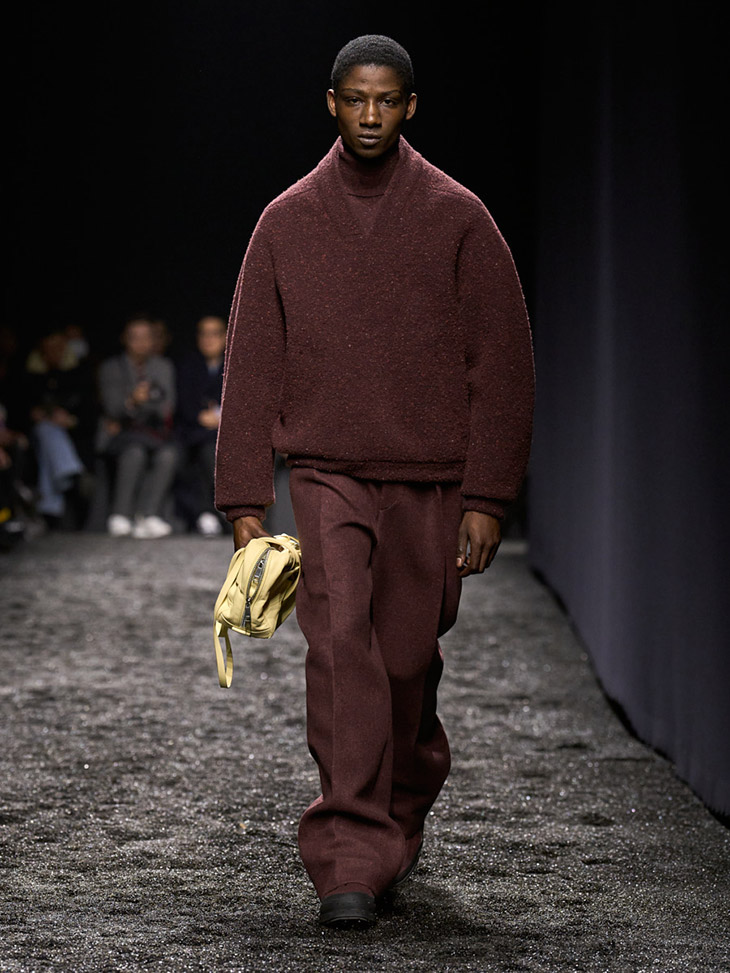 Oasi Zegna represents a quest for excellence and beauty that is captured succinctly in Oasi Cashmere, the ultimate expression of sartorial excellence. Oasi Cashmere development is central to ZEGNA's Road to Traceability, and we commit certifying its fibers as fully traceable by 2024. By working with prestigious directly owned mills — including Bonotto, Dondi, Filati Biagioli Modesto, Lanificio Zegna and Tessitura Ubertino — ZEGNA's position as a world-leading name in the creation of fine fabrics is upheld in Oasi Cashmere, which encapsulates a treasure trove of Italian craftsmanship." – from Zegna