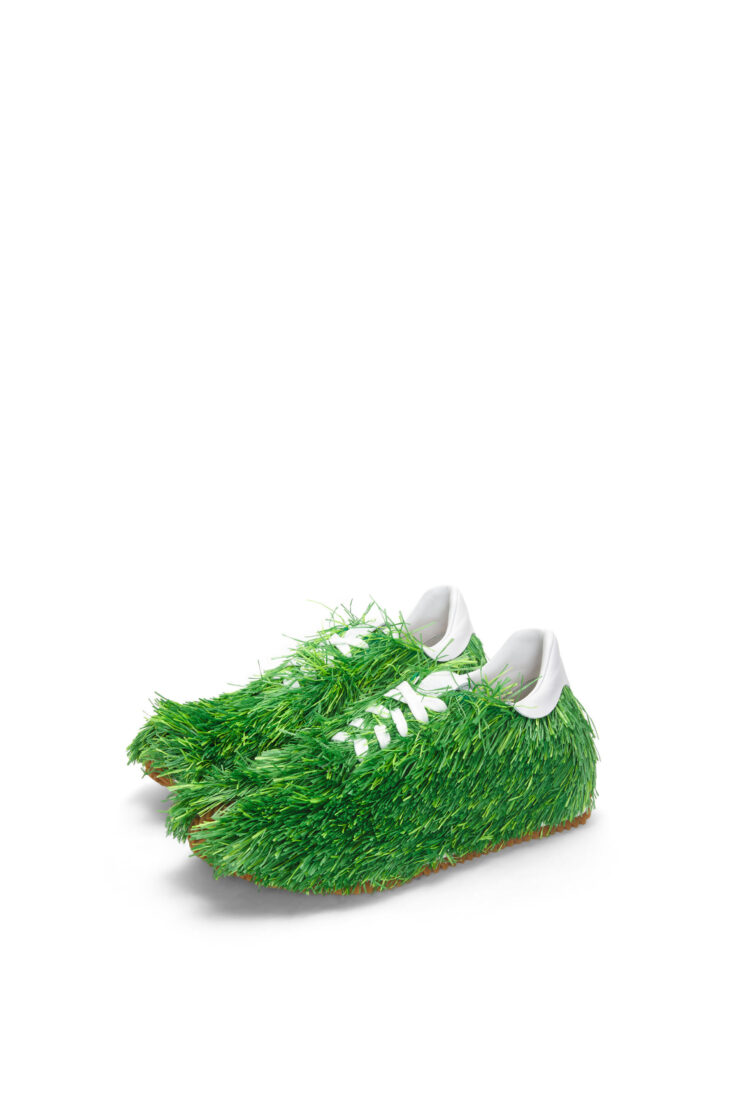 After the release of the latest Studio Ghilbi's Howl's Moving Castle collection, Luxury fashion house LOEWE continues to surprise their customers with the release of their famous Grass Sneakers. No one had anticipated Loewe's most recent release of odd sneakers with blooming grass, even though we've all seen a ton of quirky sneakers from well-known labels go viral worldwide. The Grass sneakers from the Spanish luxury fashion house's Spring Summer 2023 menswear collection have us absolutely speechless, although the ones they dropped now are not made from real grass. The shoes were originally made in association with the artist Paula Ulargui Escalona and blossomed with actual grass. The company also designed matching jackets, pants, and sweatshirts that all featured long, green grass. It's interesting to note that Paula Ulargui Escalona sowed seeds onto 42 pairs of sneakers months before the presentation, while routine maintenance was carried out to keep them looking runway-ready. The intention of the brand was for the objects to gradually meld with nature.
We earn a commission when you follow the link to make a purchase. Click here to learn more about how we make money.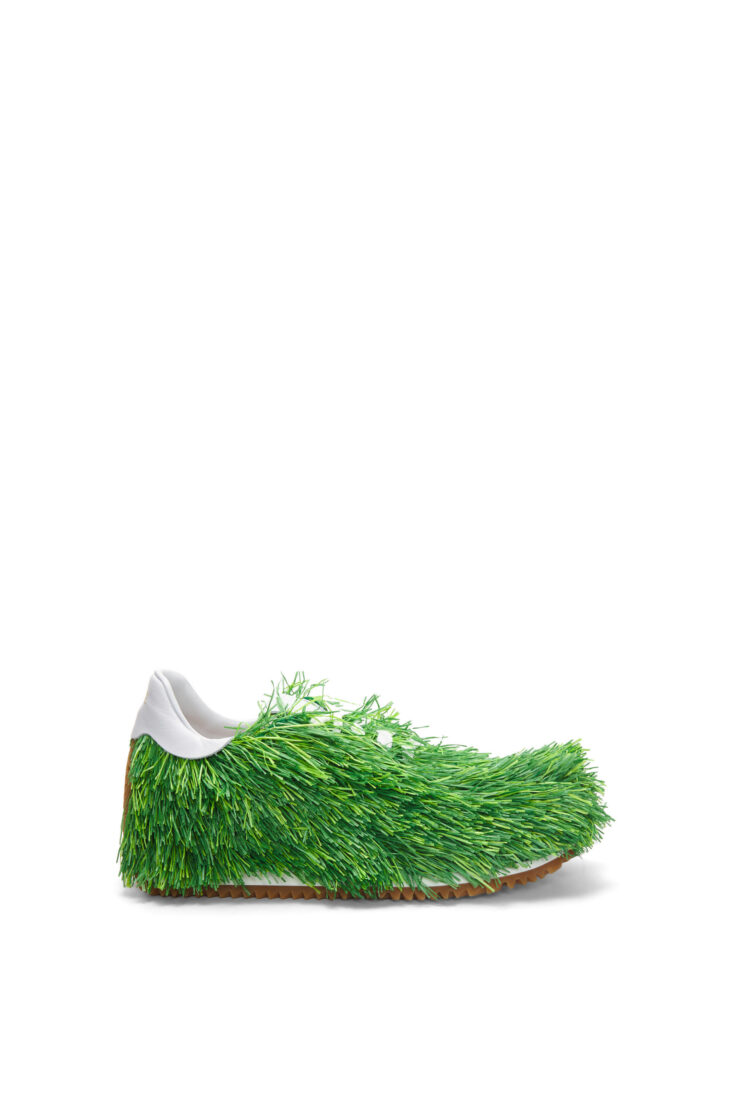 These shoes feature grass sprouts all around, as the name would imply, and unique tan design on the soles to provide contrast. The shoes are composed of canvas, and Loewe hand-embroidered raffia all over to create the grass finish. To give the raffia a grass-like texture, it has been manually sewn. Don't overlook the seamless rubber sole that joins the heel. The tongue is brilliantly adorned with Loewe's embossed anagram, while the heel and sole also sport the brand's distinctive insignia. The sneakers are now finally available to shop for the price of $1700 USD.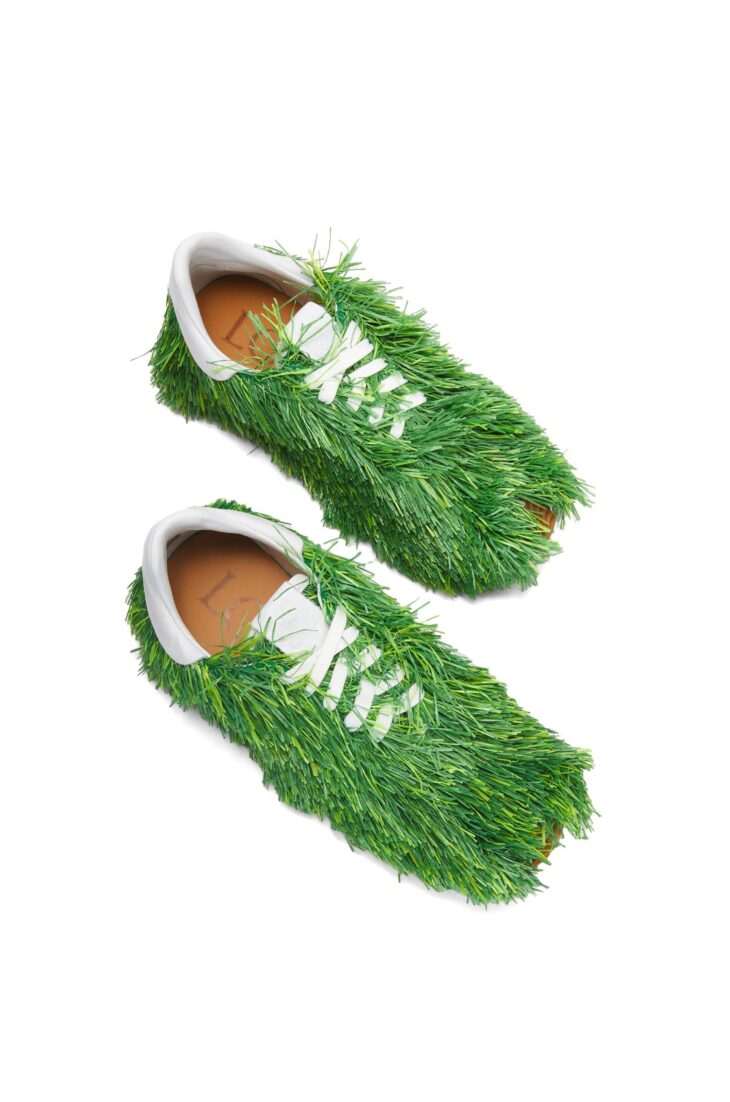 Grass growing on cloth. Birds flying, fish swimming, water dripping and humans kissing on screens. The real and the digitally reproduced. Nature and technology meet within a glaringly white, mind expanding environment. A collection that juxtaposes to entice new perspectives. – Loewe