Missoni womenswear Fall Winter 2023 collection took the Milan Fashion Week runway under the "In Full Boom" theme in hand. It was a little under a year ago that Missoni announced a complete creative overturn, appointing Filippo Grazioli as the head of women's and men's collections. Today we are seeing for the first time a collection already showing us Grazioli and his team are feeling at home. While the archive and heritage of Missoni allows a designer to access and endless source of inspiration, the new collection clearly brings a trend setting moment from the Italian brand.
RELATED: WOMENSWEAR FALL WINTER 2023 COLLECTIONS
Missoni known for its prints and knitwear in the latest collection stays true to the same, yet the designer and his team play with proportion but also the sentiment of style so clearly set up by the heritage of the fashion house. The collection while overall light, and at moments reminiscent of spring,  is clearly inspired by beauty and love.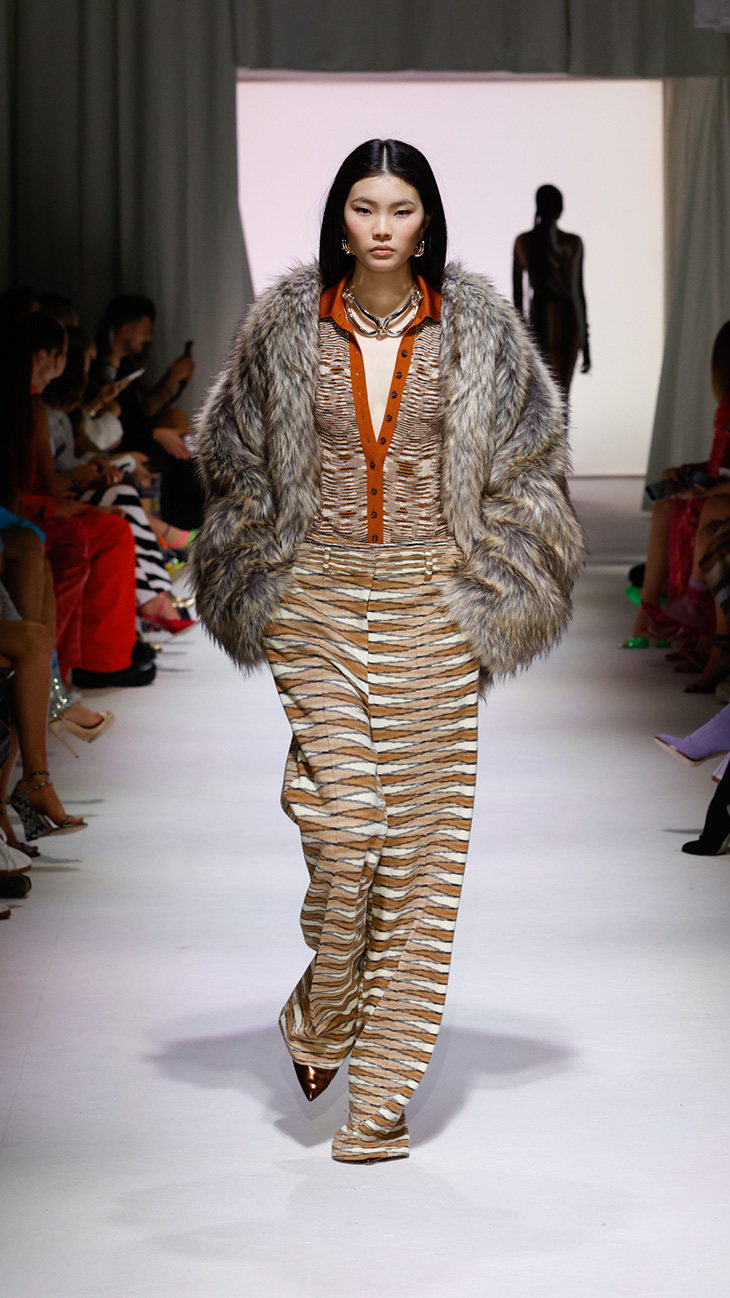 "At the centre of this creative path is a woman who is both strong and delicate, who has reconciled herself with fragility and imperfections, and indeed plays with both. She is cloaked in warm and earthy colours ranging from rust to intense browns, with touches of mauve, very light green, pale gray; she shines with luminescent and metallic flashes. Such a woman finds herself in multiplicity, poised between bodycon, long silhouettes and the decisive volumes of masculine tailoring. The play of proportions is constant, in both garments and patterns, in the amalgamation and alternation of micro and macro, from blousons to fiammato, from dresses to argyle patterns," shares Missoni team talking about the collection in their press notes.
The Missoni Zig Zag makes a true comeback, however the collection explores in an eye-catching manner the label's refocus on outerwear. With coats playing with what a Missoni fan would desire, it also elevates and questions the styles to come. At the same time the new Missoni pieces seen in over 40 carefully assembled looks, brings back the investment fashion. Described and seen in the pieces that are to last you for season to come, and perhaps even generations.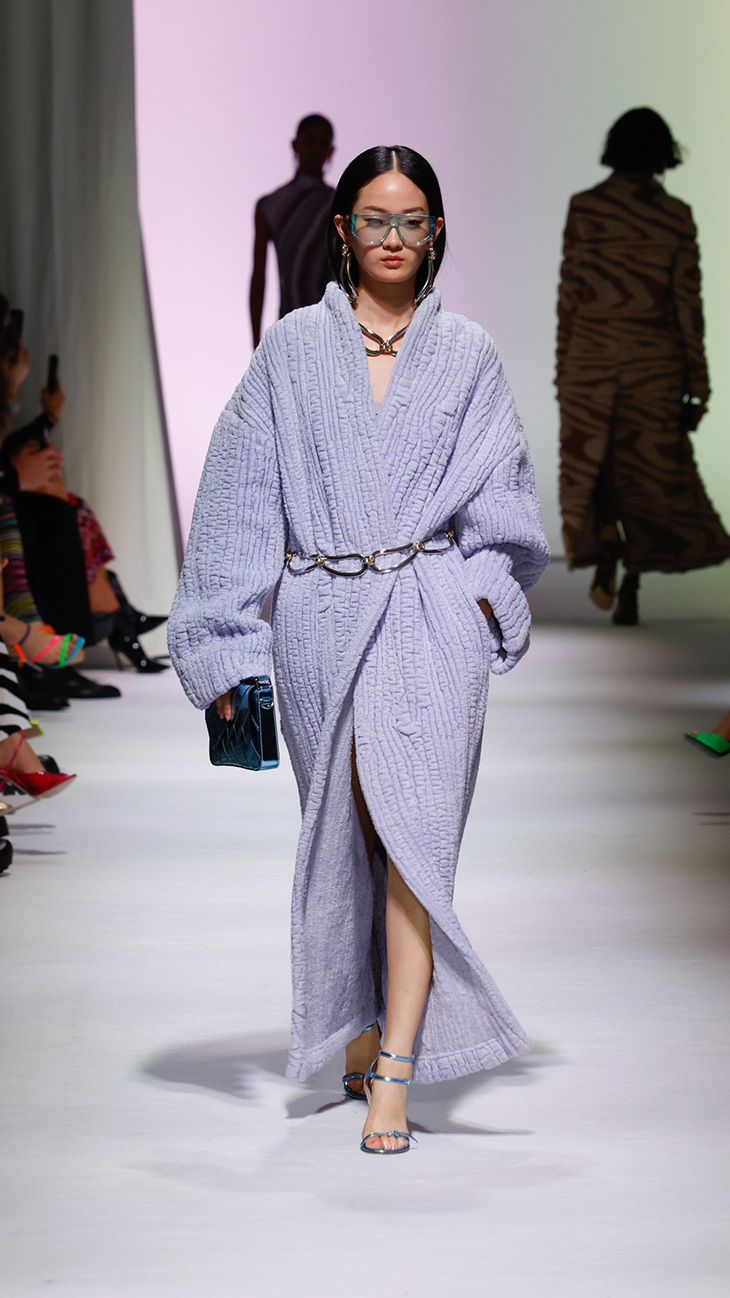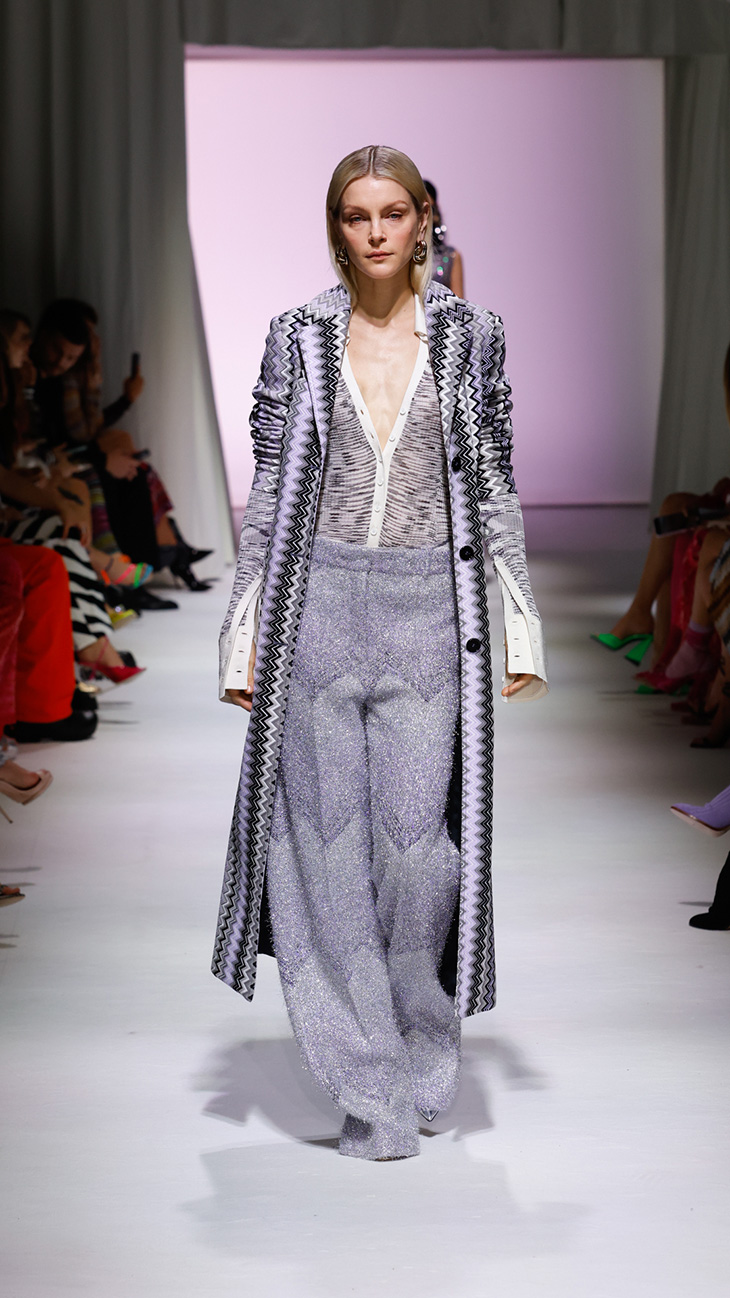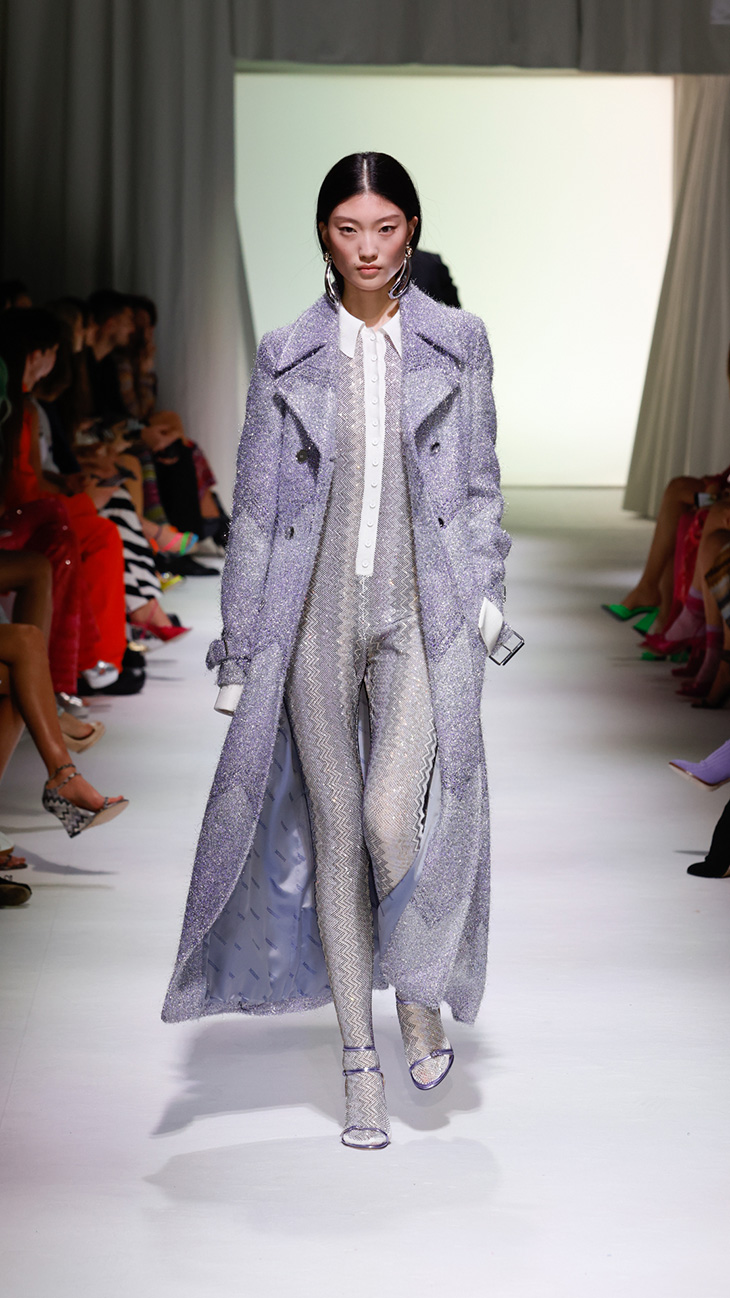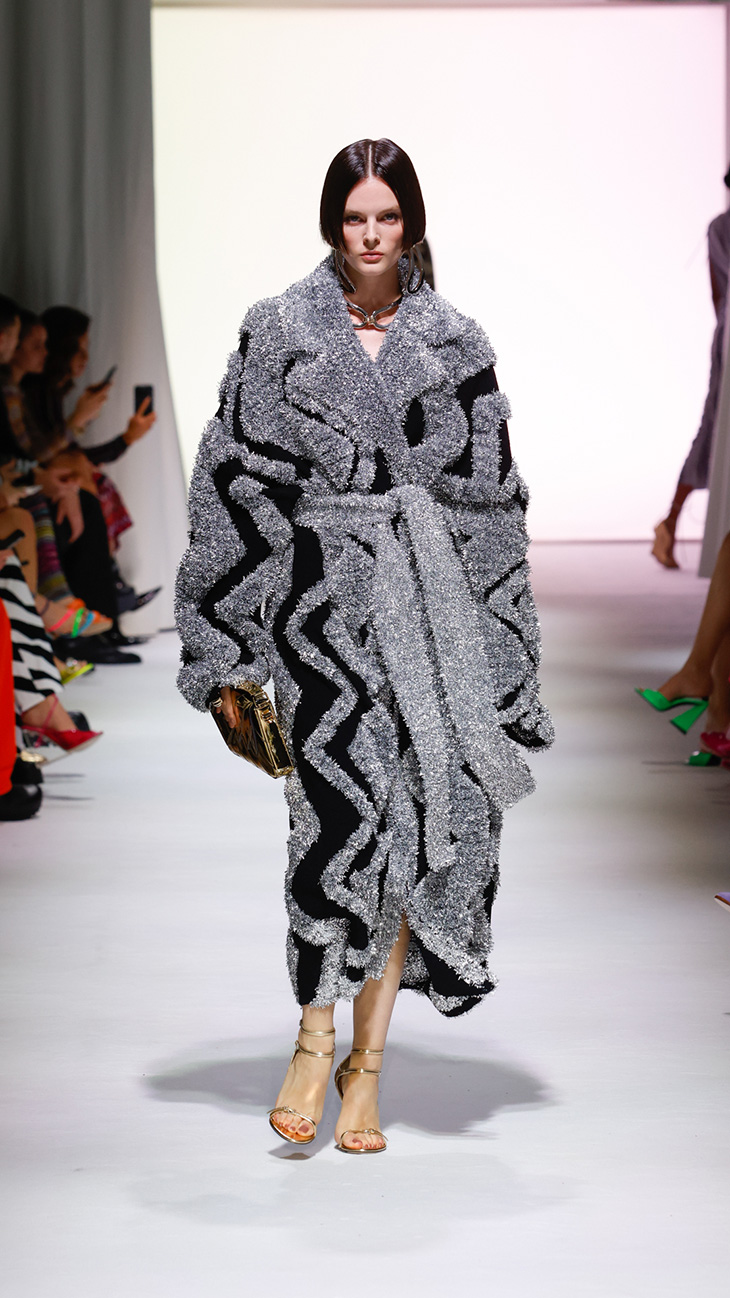 Discover all the looks from Missoni Womenswear Fall Winter 2023 Runway collection presented in Milan in our gallery, if you have a bit more of a moment discover the Missoni Womenswear FW23 runway video in the embed above: