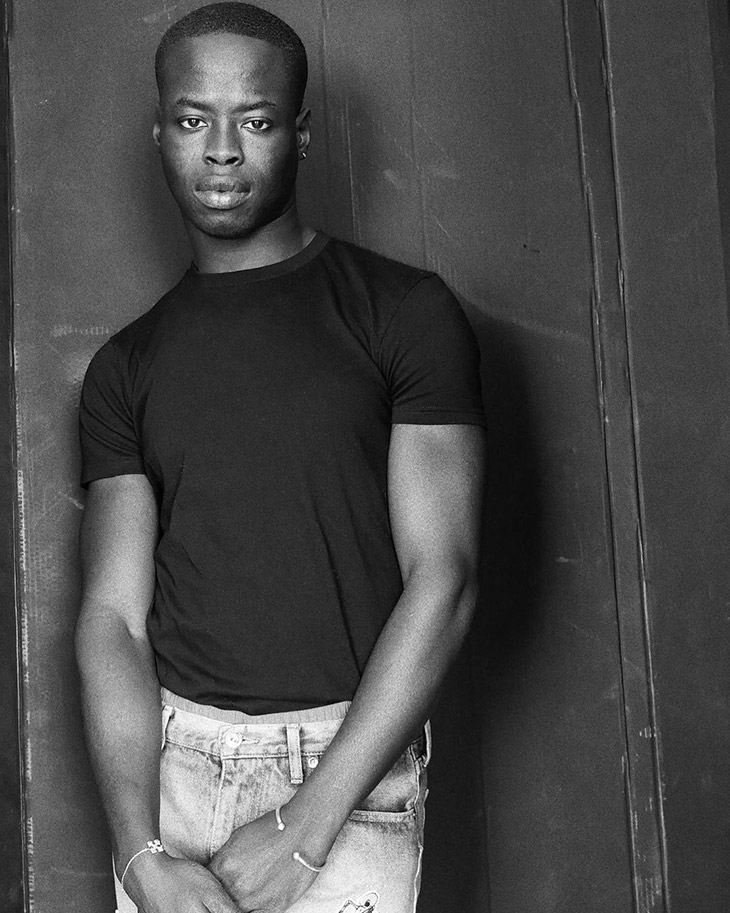 Ibrahim Kamara is a Sierra Leonean fashion designer who is making waves in the fashion industry with his unique and innovative designs that blend traditional African motifs and fabrics with modern styles and silhouettes. Kamara's work has been featured in numerous international publications and showcased at major fashion events, and he has become a leading figure in the African fashion industry. Most recently, he came into the limelight with his appointment as Off-White's Art and Image director after the passing of brand's designer and Kamara's good friend Virgil Abloh, as well as being the Editor in Chief of Dazed Magazine.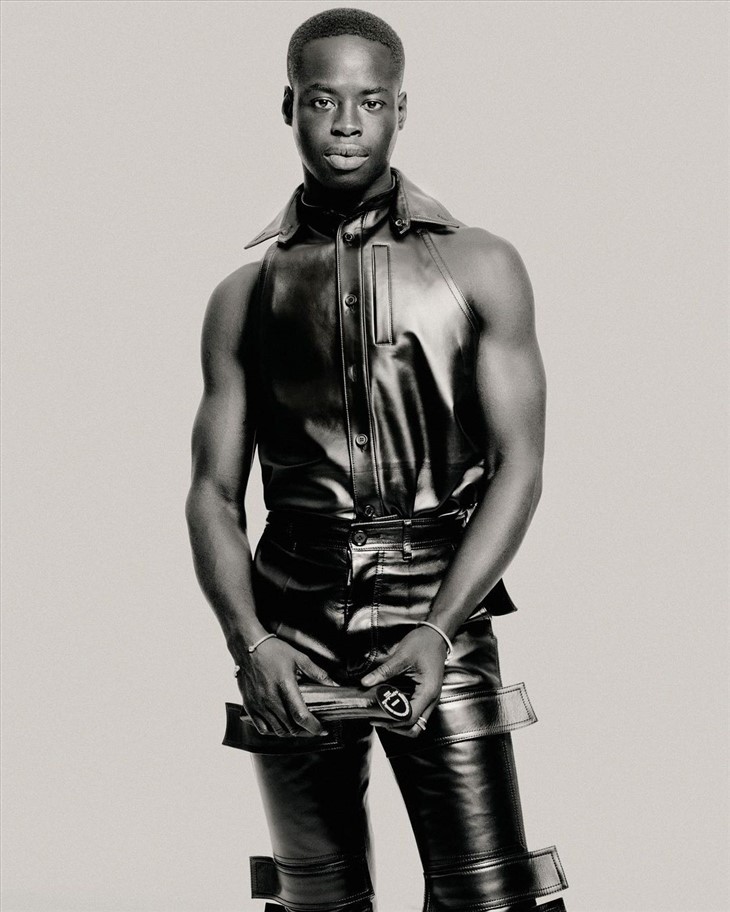 Early Life
Kamara was born in 1993 in Sierra Leone's capital city of Freetown. He grew up in a household where fashion was a prominent part of daily life, as his mother worked as a tailor and often took him to her tailoring business. Kamara became interested in fashion at a young age and began experimenting with creating his own designs and outfits. After completing his secondary education, Kamara moved to London, United Kingdom, to pursue his passion for fashion. He enrolled in the London College of Fashion, where he studied fashion design and technology. While in London, Kamara also worked as an intern for various fashion houses, including Alexander McQueen and Topshop. Upon completing his studies, Kamara returned to Sierra Leone and launched his own fashion brand, Xclamations by Ibrahim, in 2015. The brand quickly gained recognition for its unique and contemporary African fashion designs, which combined traditional African fabrics and motifs with modern styles and silhouettes.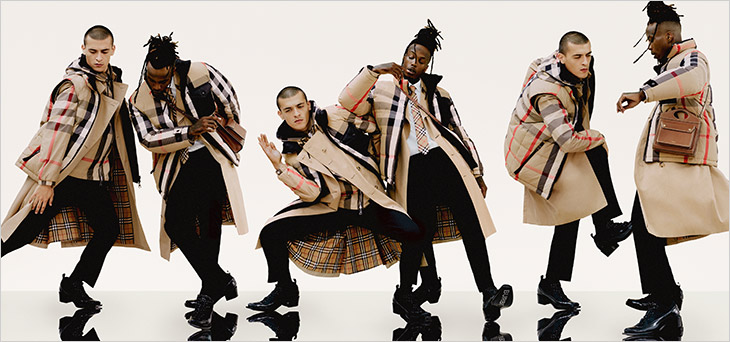 Innovative Designs and Social Commentary
Kamara's designs are known for their playful, bold, and unapologetically African aesthetic. He often uses bright colors, bold prints, and exaggerated proportions to create looks that are both eye-catching and thought-provoking. Kamara's designs also explore themes of identity, culture, and gender, and he has been vocal about using fashion as a tool for social commentary and activism. One of Kamara's most distinctive design elements is his use of sculptural shapes and exaggerated proportions, which he says are inspired by the traditional dress of his Sierra Leonean culture. He often incorporates elements such as oversized sleeves, billowing skirts, and dramatic headpieces into his designs, creating a sense of drama and theatricality. Kamara's work has also been praised for its originality and boldness. His designs often push the boundaries of what is considered acceptable or fashionable, challenging traditional ideas about beauty and aesthetics. By incorporating political and social commentary into his work, Kamara has also helped to elevate the role of fashion as a form of expression and activism.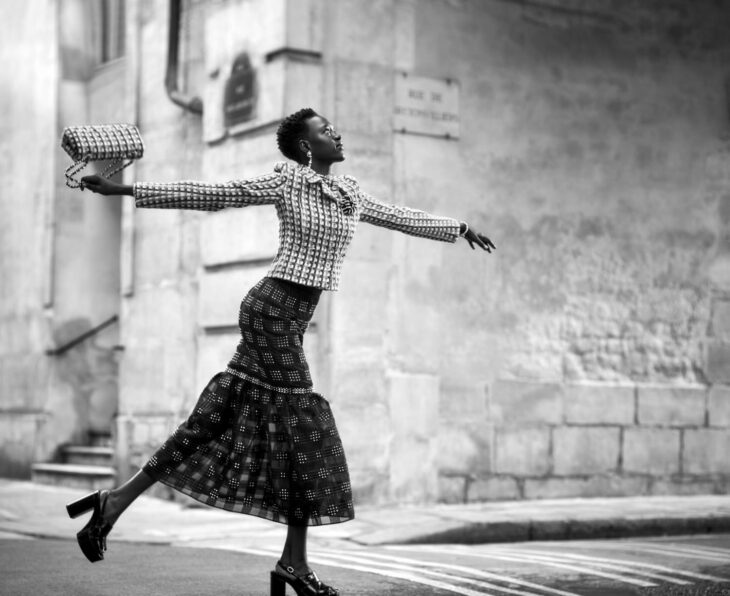 Kamara has also been vocal about using his platform as a designer to address social and cultural issues. In an interview with Vogue, Kamara stated, "I think fashion is a great way to speak about what is happening in society, especially in Africa where we have so many issues that need to be addressed." Kamara has used his designs to address issues such as the impact of colonization on African culture and the need for greater representation of African perspectives in the global fashion industry.
In addition to his impact on the fashion industry, Ibrahim Kamara's work has also been influential in the art world. His designs have been exhibited in galleries and museums around the world, including the Victoria and Albert Museum in London, the Palais de Tokyo in Paris, and the Museum of Modern Art in New York.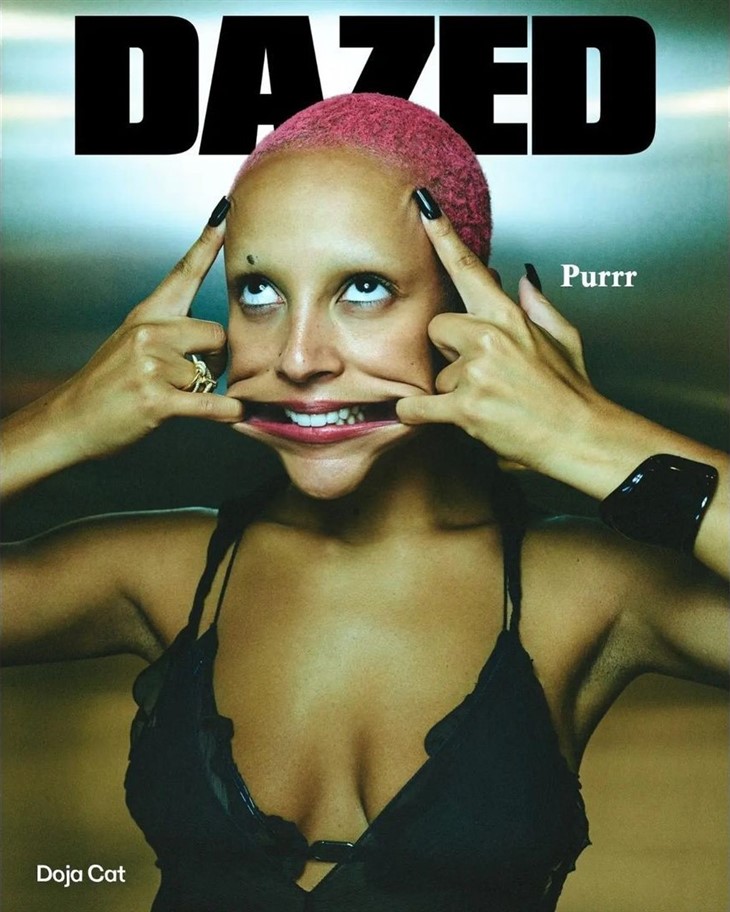 Dazed & Confused
Ib Kamara's career in Dazed Magazine has been a significant part of his rise to prominence in the fashion industry. Kamara first began working with Dazed in 2016, when he was hired as a stylist for the magazine's "Supermodel Issue," which featured top models including Adwoa Aboah, Winnie Harlow, and Lineisy Montero. Kamara quickly made a name for himself at Dazed, thanks to his unique perspective and his willingness to challenge traditional ideas about beauty and aesthetics. He was soon promoted to the position of fashion editor, and he began producing some of the magazine's most striking and innovative editorial shoots.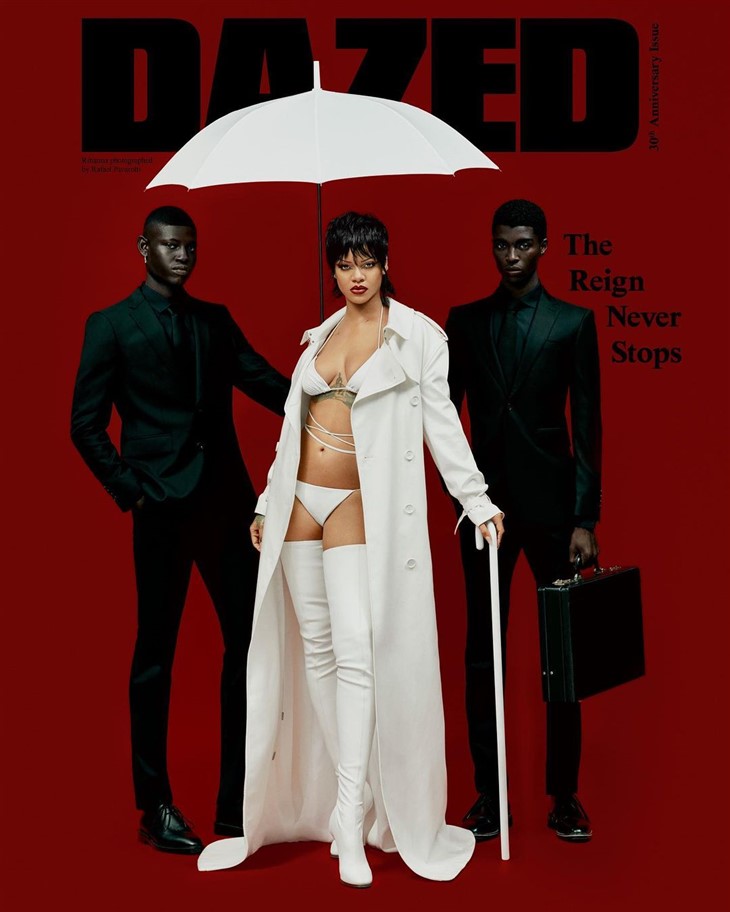 One of Kamara's most notable contributions to Dazed was his creation of the "Afrofuture" issue in 2018. This issue was dedicated to celebrating African culture and creativity, and it featured a range of writers, artists, and photographers from across the continent. Kamara served as the issue's fashion editor, and he helped to create a visually stunning and politically charged publication that received widespread acclaim. Kamara's work at Dazed helped to cement his reputation as a boundary-pushing and innovative fashion editor, and it helped to establish his signature aesthetic, which combines traditional African textiles and techniques with contemporary fashion. His work at the magazine also helped to promote the importance of diversity and representation in the fashion industry, and it helped to elevate the voices and perspectives of underrepresented communities.
Today, Kamara continues to work with DAZED Magazine as Editor in Chief, and he remains one of the magazine's most important and influential employees. His career at Dazed has been a testament to his talent and his commitment to pushing the boundaries of fashion and culture, and it has helped to establish him as one of the most exciting and innovative figures in the industry today.
The Future of Off-White
Ibrahim Kamara's career in Off-White began in 2017, when he was hired by the brand's founder, Virgil Abloh, to serve as a stylist for the brand's menswear collections. Kamara quickly made an impact at Off-White, thanks to his unique aesthetic and his commitment to promoting diversity and inclusivity in fashion. As a stylist for Off-White, Kamara helped to create some of the brand's most iconic looks. He was responsible for the styling of the brand's Fall/Winter 2018 collection, which featured a range of bold and innovative designs that incorporated African textiles and patterns. Kamara's work on this collection helped to establish Off-White's signature aesthetic, which combines streetwear and luxury fashion with global cultural influences.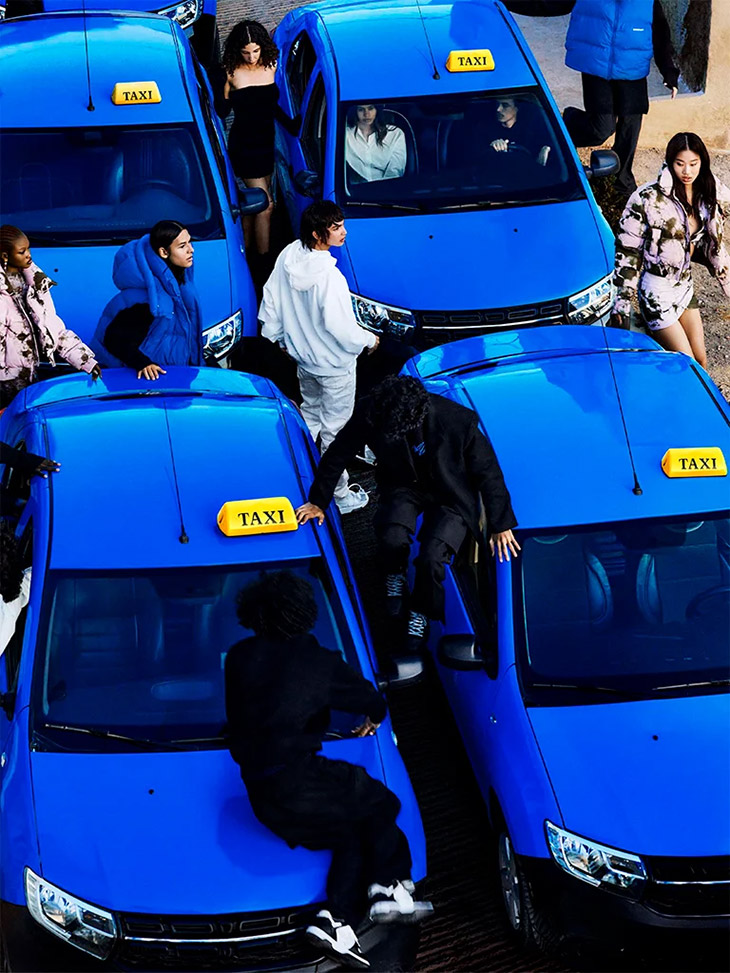 In addition to his work as a stylist, Kamara also served as a creative consultant for Off-White, helping to shape the brand's overall image and messaging. He was instrumental in promoting the brand's commitment to diversity and inclusion, while helped to create campaigns and events that celebrated diverse perspectives and underrepresented communities. Kamara's impact at Off-White was significant, and his collaborations with the brand helped to elevate his profile and establish him as a major force in the fashion industry. In 2020, he was named as one of Business of Fashion's "BoF 500" list of people shaping the global fashion industry, thanks in part to his work at Off-White.
Ibrahim Kamara was appointed as the art and image director of Off-White in January 2021. In this role, he worked closely with Off-White's founder and creative director, Virgil Abloh, to oversee the brand's artistic direction, visual identity, and image-making. Kamara's appointment is significant because he is the first person to hold the title of art and image director at Off-White. This new position reflects the brand's focus on expanding beyond traditional fashion and becoming a platform for cultural commentary and creative expression. Kamara's designs for Off-White featured vibrant colors, bold patterns, and playful shapes that were inspired by his West African heritage. He incorporated traditional African textiles, such as Kente cloth and Ankara fabric, into his designs, giving them a unique and distinctly African feel. The latest Fall Winter 2023 Collection was no different, introducing looks that fuse optimism and contemporary insight to pave the way for an inclusive new future.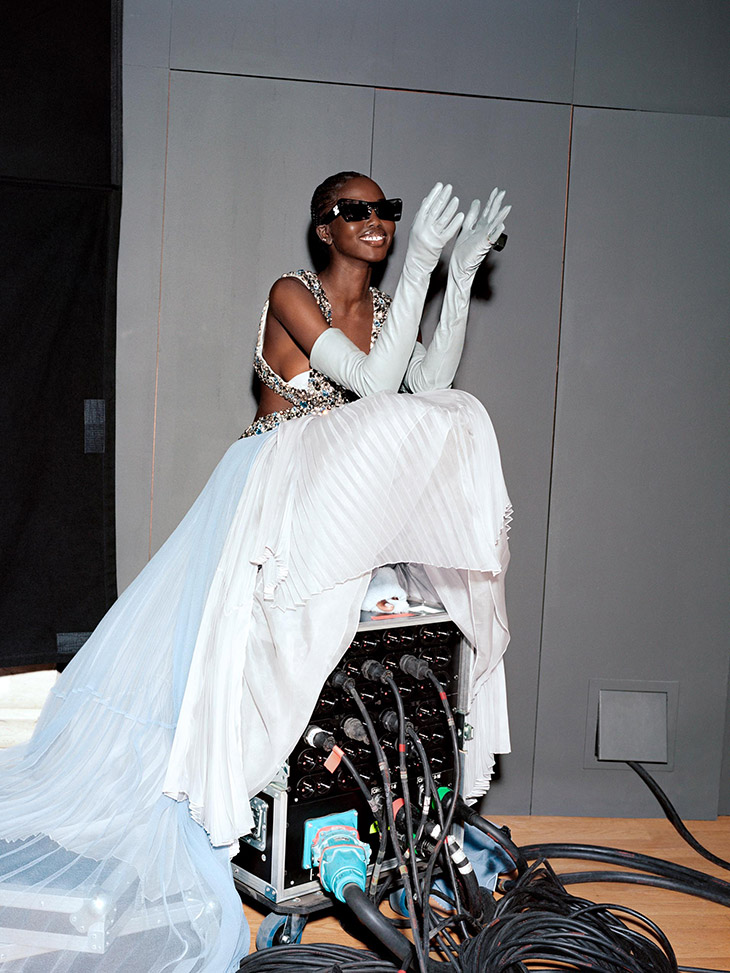 Recognition and Awards
Kamara's work has received widespread recognition in the fashion industry, and he has been the recipient of numerous awards and honors. In 2019, Kamara was selected as one of the finalists for the prestigious LVMH Prize for Young Fashion Designers, which recognizes and supports emerging talent in the fashion industry. Kamara was the first designer from Sierra Leone to be selected as a finalist for the prize. Kamara's designs have also been featured in numerous international publications, including Vogue, Dazed, and i-D. His work has been showcased at major fashion events, including the New York Fashion Week and the Lagos Fashion Week.
In addition to his work as a designer, Kamara has also been involved in mentoring and supporting young creatives in Sierra Leone. He has collaborated with organizations such as Youth Initiative for Africa Development (YIAD) and the British Council to provide training and resources for aspiring designers.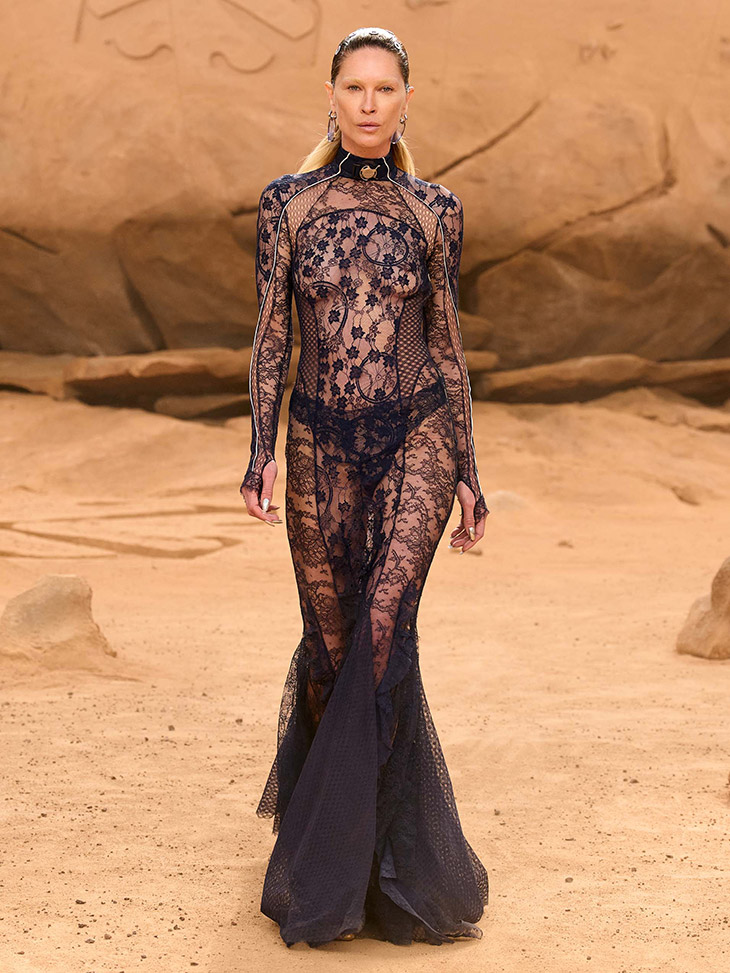 As Ibrahim Kamara's star continues to rise, it is clear that he will play an important role in shaping the future of fashion. His commitment to diversity and representation, as well as his innovative and boundary-pushing designs, have already had a significant impact on the industry. In an interview with Vogue, Kamara spoke about his hopes for the future of fashion. "I hope that fashion becomes more inclusive and more diverse," he said. "I hope that we can create a world where everyone feels represented and everyone feels like they have a place." With his unique vision and his commitment to social and political issues, Ibrahim Kamara is sure to be at the forefront of this movement towards a more inclusive and representative fashion industry.