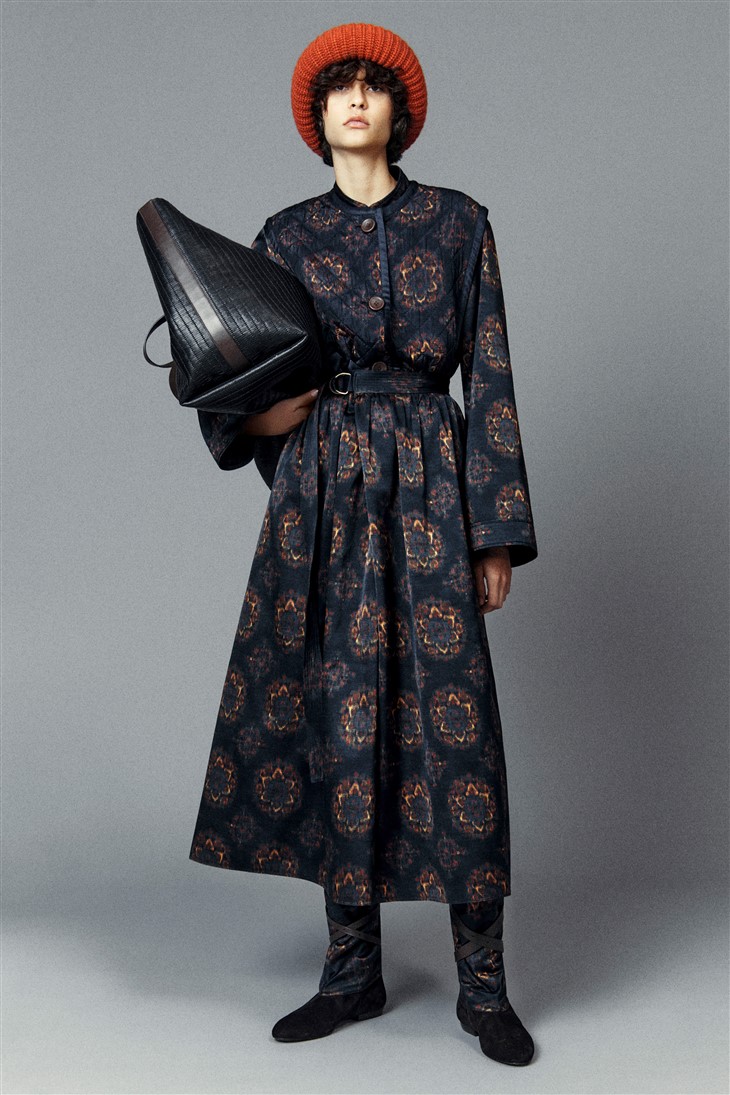 Italian fashion house LORO PIANA presented the Fall Winter 2023.24 Womenswear Collection with a presentation held on February 24th, during the recently finished Milano Fashion Week. As a house of sensations, Loro Piana fosters experience being the quintessence of luxury and en plein air enjoyment, in contact with nature or within the metropolitan landscape. Such far-roaming mindset this season extends even wider, traveling across the homelands of the key fibers that reside at the core of Loro Piana's expertise, from Peru to New Zealand, from Australia to Mongolia. The richness in heritage and material innovation that is unique to Loro Piana as master of fibers guides the flow of silhouettes and colors as fluid, feminine shapes mingle with sharp, masculine lines, the precious blends with the pragmatic, equestrian nods meld with folk touches, faded prints with firm textures. Ease, as ever, is the byword.
The magnitude of the landscapes in which the collection travels, their colors and spirit are mirrored in the vastness of the proposal, moving from elegant to rugged, ultralight to cocooned, city to weekend. What stays, across the waves, is the artisanal mastery with superlative fibers, and an idea of stylish playfulness in mixing items. Coats have roomy volumes, while dresses flow smoothly over the body. Horse-riding nods inform tailoring and outerwear: the new trousers' shape has a fuller volume that gets dramatically narrow at the bottom. Capes and coats with delicate embroideries bring a touch of the exotic into play. Marine peacoats add structure, while blouson and kilts suggest a countryside feel. Knitwear expresses ease. – from Loro Piana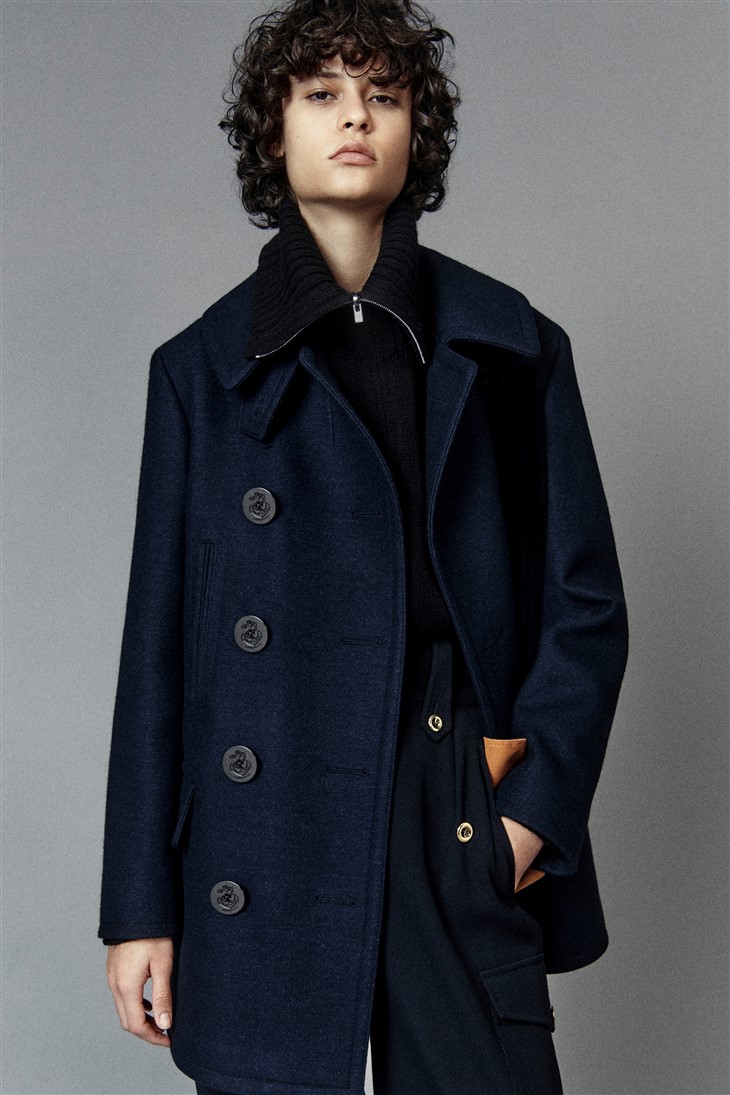 The collection's journey starts in muted yet deep tones in Peru, the land of the vicuña, with light and flowing shapes in an amalgamation of linens mixed with cashmere and CashDenim. The natural hues, the browns and grays of New Zealand follow with dimensional outerwear in rich wools and leather, and mélange suiting with mildly formal feel. Oversized jerseys teamed with tartans bring the journey to Australia, with a practical and yet nonchalant attitude. Final destination is Mongolia: here shearlings and chunky knits in natural fleece tones give out a high winter feel.