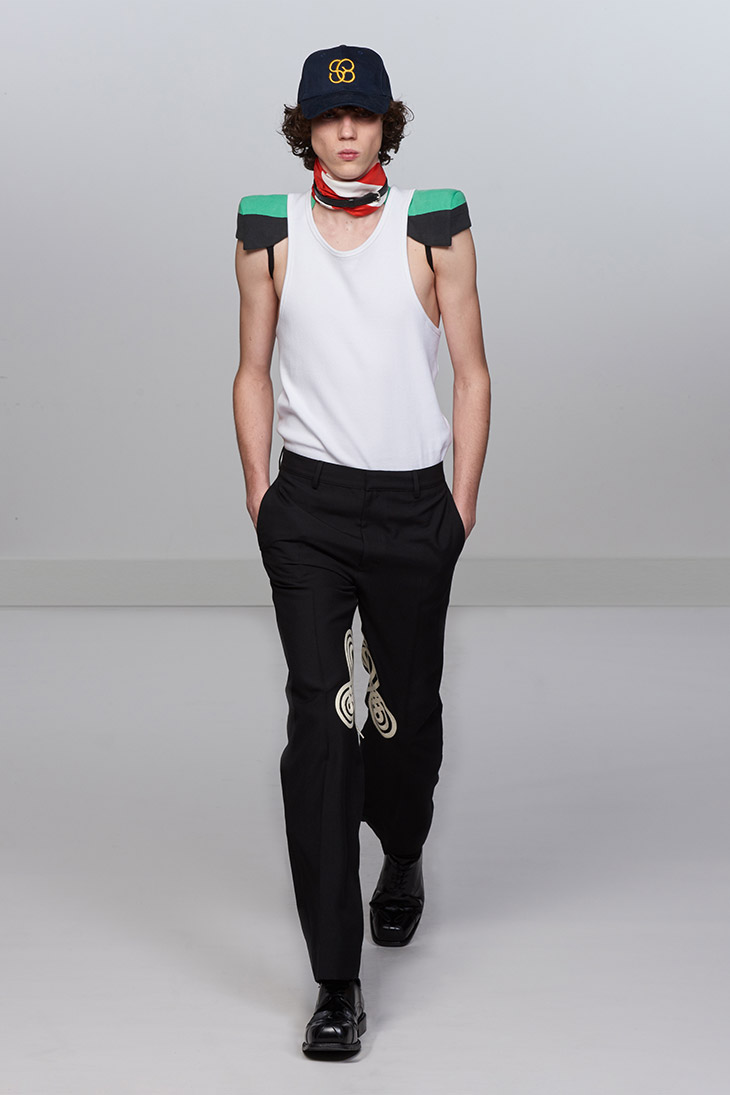 Fashion brand STEFAN COOKE unveiled its Fall Winter 2023 Collection titled Edwards that fuses European aesthetic with American style. The playful collection brings vintage rugby tops cut into and American football shoulder pads fit for a French fashion house, hand-stitched with precision, vintage varsity jackets and knits reimagined into decorative bodices, marching band uniforms and antique trophies printed on jerseys, and embroidered laurels on tailoring and coats. Color palette includes black, white, royal blues, gold, and red.
FALL WINTER 2023.24 MENSWEAR COLLECTIONS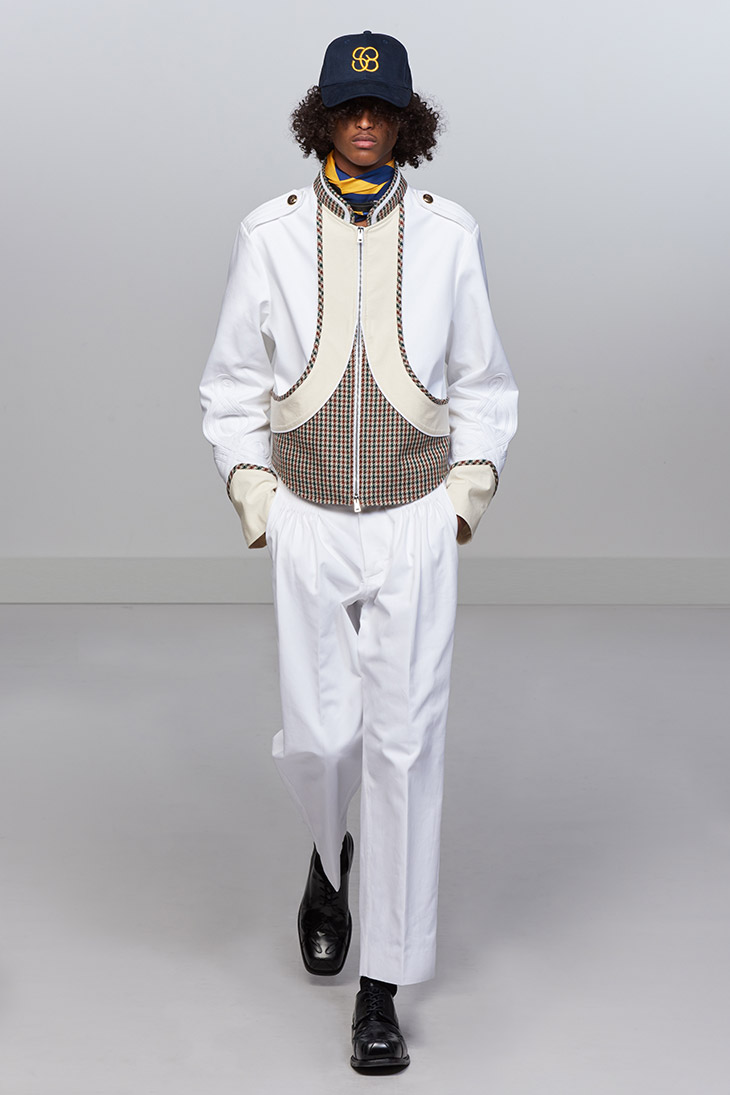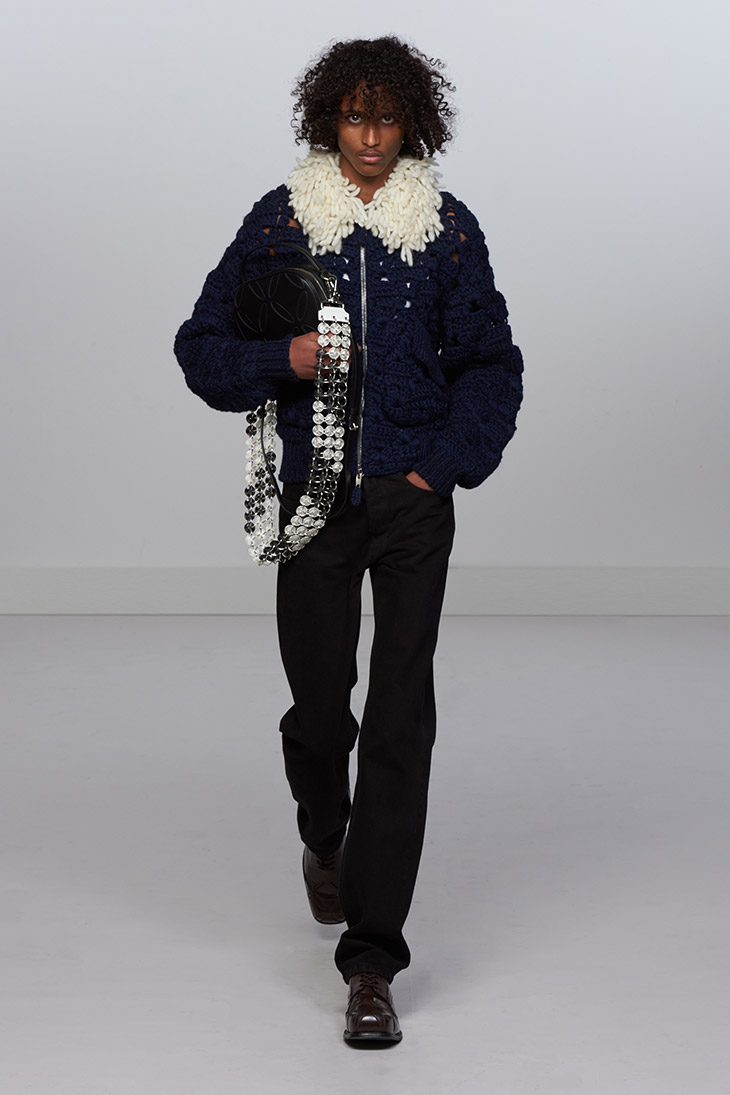 "Marching, parade, meticulous, artisan, formalwear, municipal regalia, Tyrolean-Californication, Buffalo-transatlantic, time on your hands, the US dandy, foppish, traditional, masculine, bewitched, pride. The new shooting shirt. The shearling crochet aviator. Autumn leaves and jacquard jumpers. Embroidered laurels on tailoring. Drop-waist voluminous coats. Monogram baseball caps. Inside-out boiled Fair Isle. The dinner jacket is new." – from Stefan Cooke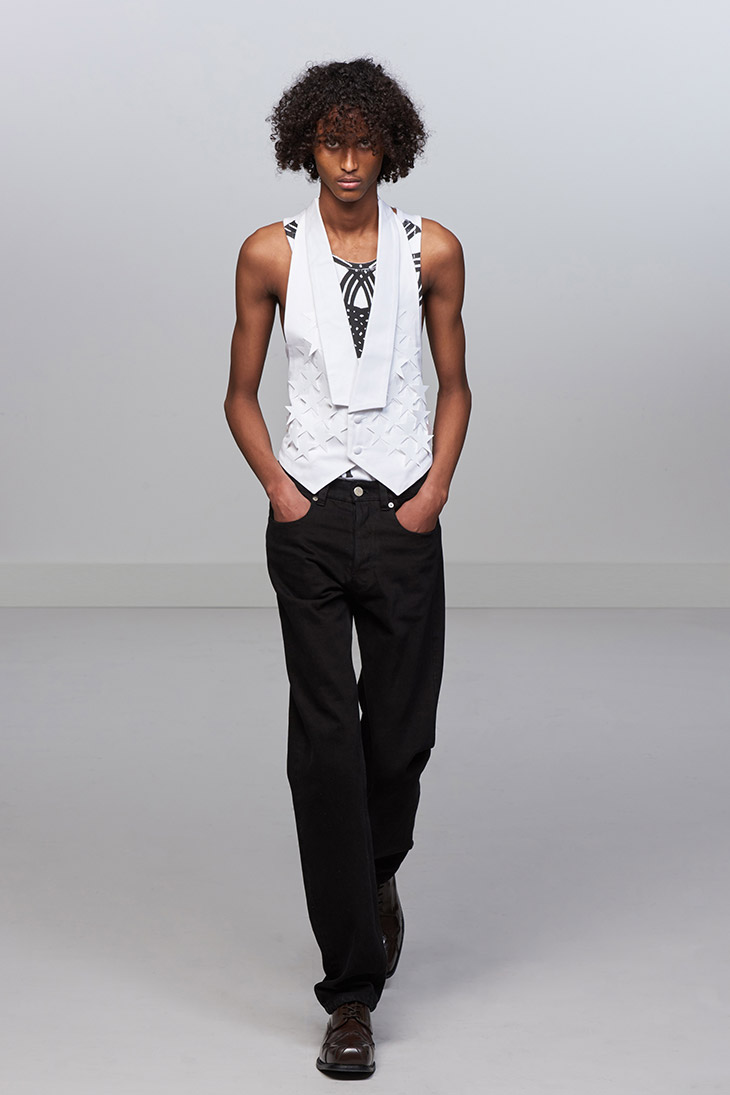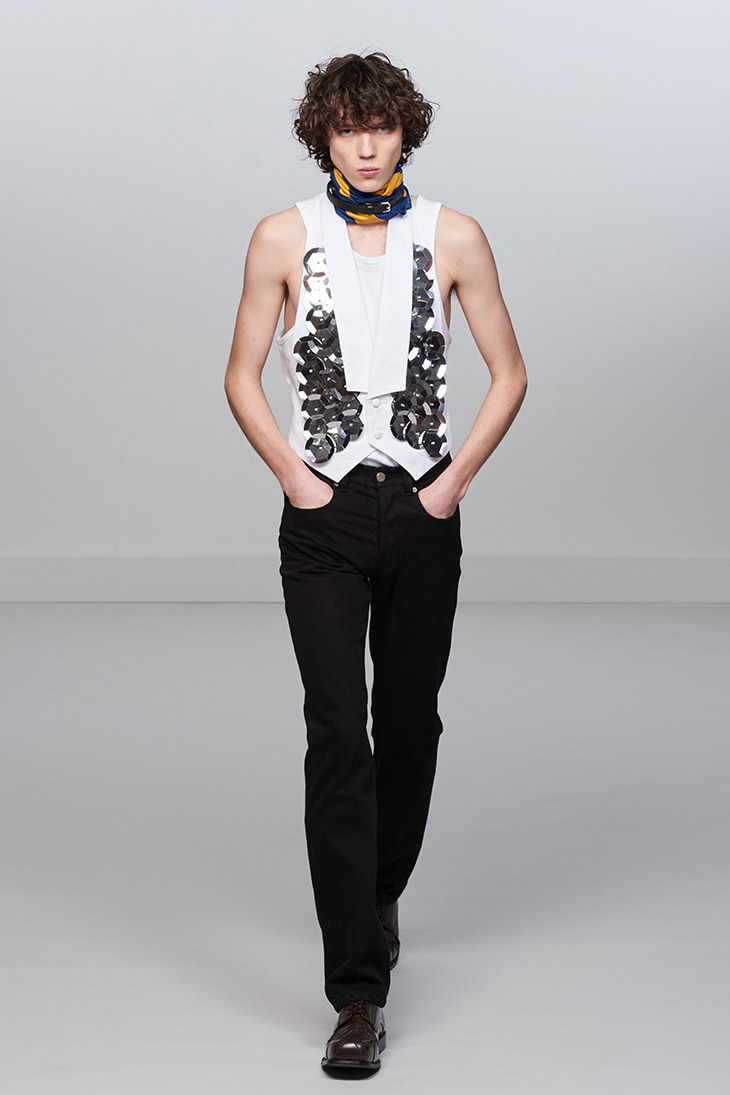 Fashion photographer Angus Williams captured the lookbook featuring styling from Alice Goddard at Rep-Ltd. In charge of art direction was Bruce Usher, with casting direction from Chamier at Streeters. Beauty is work of hair stylist Roxan Attard, and makeup artist Athena Paginton, both represented by Future Rep.