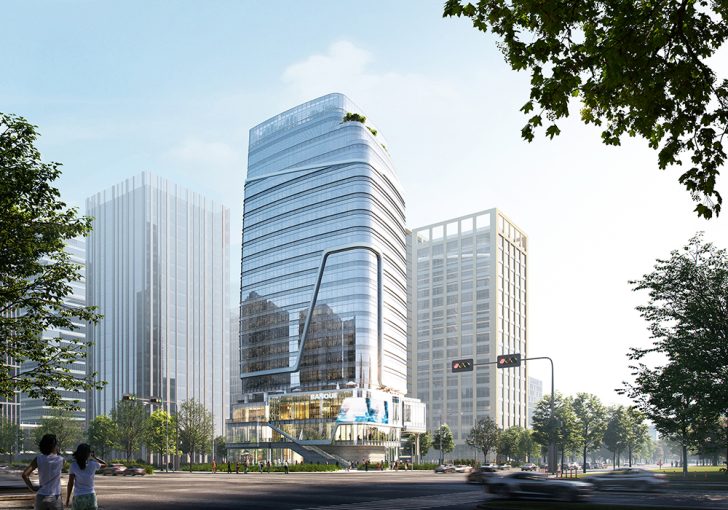 As an owner of a commercial property, you have to know where you can save money so that you get more profit. However, you can't sacrifice quality, or else you'll find your tenants or clients going elsewhere when their lease is up.
If you're looking to sell or trying to attract more tenants, it might be a good time to upgrade your building. However, unless it's a needed repair, you want the upgrade to provide impact so that it justifies the price you pay for it. Here are some cost-effective commercial property upgrades you can make to get the best bang for your buck.
Improve the Lighting
Having dim or poorly designed lighting will turn off potential tenants. Why would they want to come to work every day in a dark and dingy building? Improving your lighting system will make the building brighter, more welcoming, and more attractive. To keep the utility bills as low as possible, consider LED lights. They are energy-efficient and have a longer life than standard incandescent bulbs.
You can install recessed lights in your space to provide a pleasing light level without having bulky installations ruining the look. Try for LEDs that are 5000K in workspaces. They will provide optimal light without being too overpowering.
Upgrade Your Security
You might be located in a very safe area or municipality. However, it's always a good idea to upgrade your security. Your tenants will want to feel like they are safe when they are in the building and that their property is protected when they are not. Of course, you can't put a price on peace of mind, but you can maybe charge some extra rent if you have strong measures in place.
Depending on what kind of building you have, there are many things you can do. A fence around the property with a keypad entry is an option, as is a guard house or guard station. You can have some locked areas that only certain people can access. Make sure you have cameras located throughout the building and that they are noticeable so that tenants and their employees feel comfortable knowing someone is watching over them.
Repair the Exterior
It's easy to focus on the interior of the building to the exclusion of everything else. However, commercial property is just like residential property: you have to have good curb appeal. If your building looks shabby and unkempt, then tenants will be less likely to sign a lease.
Make sure your parking lot is maintained regularly, as they can be a big sticking point. Have a commercial paving company do repairs of potholes and cracks when necessary. They can repave your lot every few years so that your tenants' cars aren't getting damaged and your property looks great.
Sometimes, all your building needs is a fresh coat of paint. Consider changing your colors every decade or so or refreshing what you currently have.
Do Some Extra Landscaping
Speaking of the exterior, landscaping plays a big part in determining the value of your property. You want your landscaping to be clean and well-maintained. It doesn't have to be a work of art, but it should be nice to look at. Landscaping can provide more than visual appeal. It provides shade, noise reduction, and privacy. Most tenants want those things and are willing to pay for them.
A lawn care company might be necessary. You have to keep up with mowing, watering, weeding, and re-seeding. Commercial property tends to get more traffic than residential property, so don't think it will be as easy to maintain as your home's lawn. A lot of work goes into lawn care, and it's often best to let a professional handle it.
Add More Spaces That Generate Income
Maybe you've been leasing office space, and that's been working fine for you. However, few companies use space since so many employees have switched over to remote working. You might need to think outside the box to bring in your needs. Consider perhaps having some space dedicated to temporary workstations that people can rent hourly, monthly, or yearly. People without offices may need a quiet place to get work done.
Those remote companies will occasionally need to meet in person, so having conference rooms available could also bring in revenue. In addition, you can put in a fitness area, library, or child care center to attract potential tenants. All of these things will make your property more attractive to tenants and add value to it.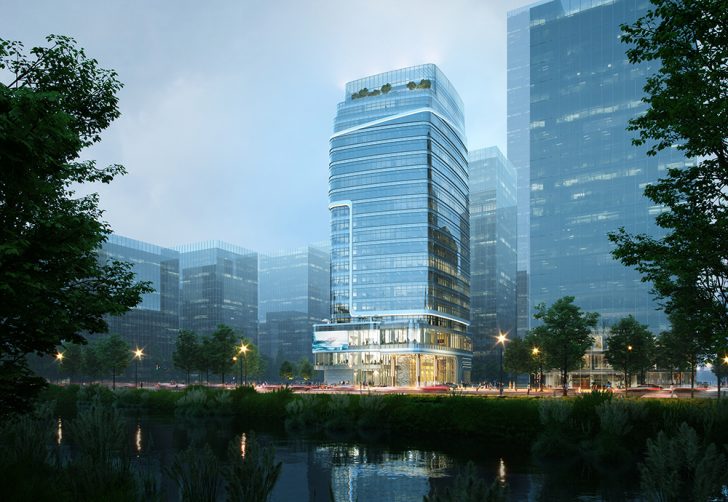 Modernize
You want your building to be attractive to most people. If a tenant comes in and sees that you don't have the infrastructure to handle their technological needs, they will go elsewhere.
You need to keep up with the times by modernizing when you can. Install fiber optic cables for internet and television connectivity. Make wifi available throughout the building so that tenants can connect wherever they are. If cell service is weak in one area of the building, contact service providers and try getting them to add a tower nearby. All of these things will not only make it convenient for your tenants but also show that you are a responsible and forward-thinking landowner.
Owning a commercial property isn't easy. There are so many things to consider and worry about daily. One thing you shouldn't have to worry about is bringing in tenants. By making strategic upgrades and updates, you will have tenants signing on for long terms, and you'll get the most out of your investment. As a bonus, these upgrades will also improve the value of your property.
Images from  Jianfa Group HQ Tower by L&P Architects – See the full story on Archiscene