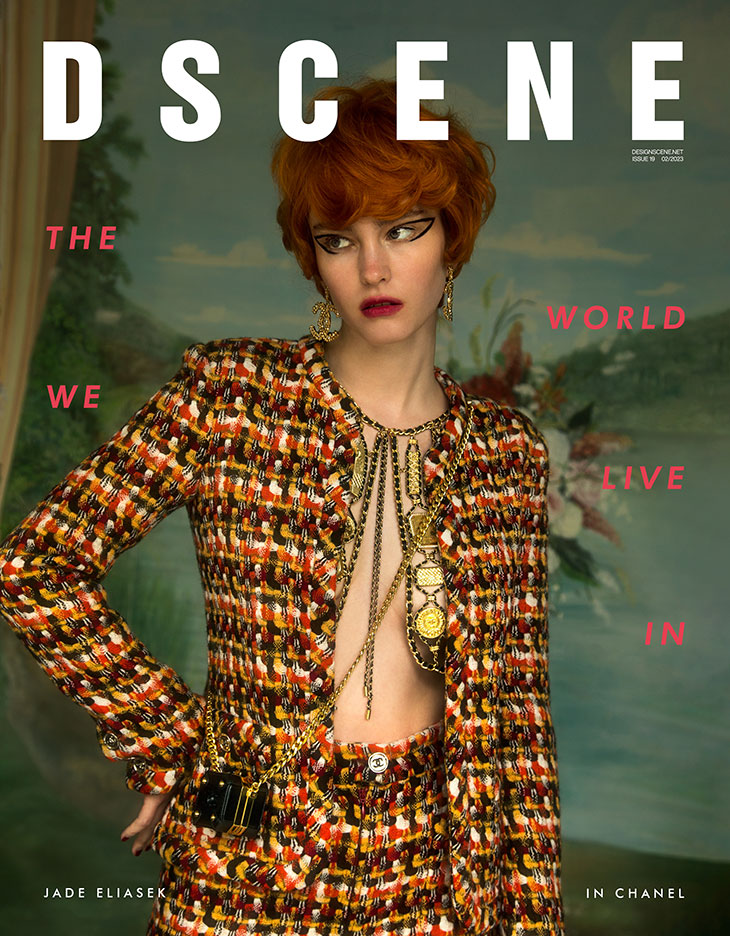 The Summer 2023 print edition of DSCENE Magazine explores "The World We Live In," starring the top model JADE ELIASEK in total look from CHANEL 2022/23 Métiers d'Art collection captured in the dreamy Relais La Foleia. In charge of photography was IGOR CVORO, with fashion from DSCENE Fashion Director KATARINA DORIC and Milan Fashion Editor EMILY LEE. Beauty is work of Makeup Artist KARIN BORROMEO and Hair Stylist MIMMO DI MAGGIO.
DSCENE Summer 2023 Issue Is Out In June!
Pre-Order Your Copy in PRINT or DIGITAL
For the cover, Jade is wearing a total look from CHANEL 2022.23 Métiers d'art Collection presented in Dakar last December. The hub of international culture, Dakar is at the forefront of fashion, cinema, dance, literature, contemporary art, and music – all of which are close to CHANEL's heart. This collection boasts an array of botanical patterns, sleek lines, and striking geometric designs, complemented by delicate lace, shimmering sequins, and dazzling pendants. It draws inspiration from the vibrant and dynamic decade of the '70s, a time of boundless creativity and freedom.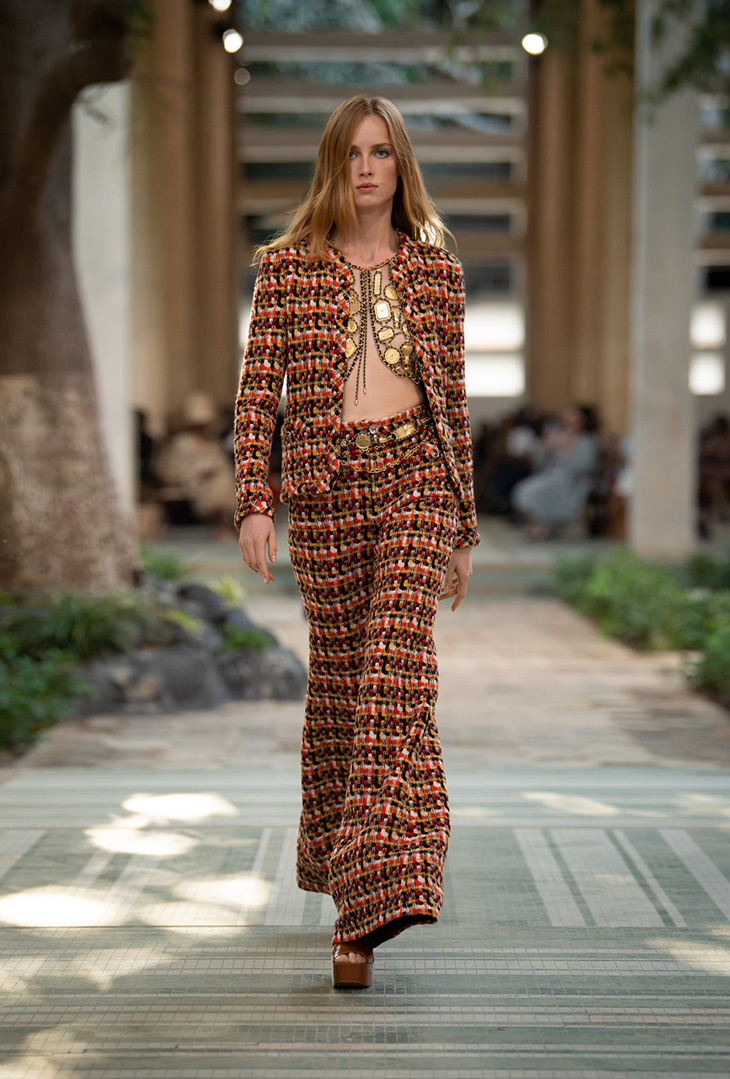 Real dialogues, nourished over the long term, it is this human and warm dimension that motivates my work and that I try to re-transcribe. I put all my soul into it. These marvellous encounters from which artistic adventures like this one are born, that's what drives me.
– shared Chanel Creative director Virginie Viard talking about the collection.
Photographer IGOR CVORO – @igorcvoro
Fashion Director KATARINA DORIC – @katarina.djoric
Fashion Editor EMILY LEE – emilylee.net
Makeup Artist KARIN BORROMEO – @karinborromeo
Hair Stylist MIMMO DI MAGGIO – @mimmodimaggiohair
Model JADE ELIASEK at Sight Management – @jadeeliasek
Fashion Assistant CHIARA SENESE – @chiasenex
Stay tuned for more from DSCENE's latest edition coming to bookstores this June. The World We Live In themed issue is coming with DSCENE's view of the latest collection, plus exclusive artist and designer conversations.