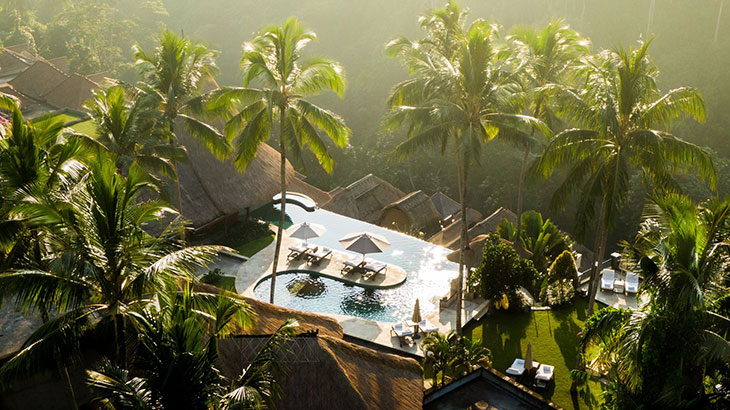 When it comes to travel, finding the perfect accommodation can elevate your entire experience. Whether you seek a tranquil retreat, a vibrant urban escape, or a beachside paradise, these extraordinary establishments present their own unique personality, setting the stage for a truly memorable stay.
Step into a world where design and luxury converge, as we unveil the most stylish hotels that redefine elegance and sophistication. From sleek urban retreats to breathtaking beachfront escapes, these establishments blend architectural brilliance with impeccable interior aesthetics. Discover the epitome of haute couture accommodation, where every corner exudes opulence and each detail is meticulously crafted to create an unforgettable experience for the discerning traveler.
Why does your hotel matter?
Some people might say; it does not matter where you are staying; it is all about the activities you have planned, the holiday destination you are going to, or even travelling luxuriously with a private jet charter so that you can feel incredible instead of jet-lagged for a change. And they are correct, to an extent.
But sometimes, a holiday can be something other than a jam-packed itinerary with something to do every minute of the day from the crack of dawn till the early hours of the next morning.
For more laidback travellers, an ideal holiday would mean lounging by the pool, sipping your drink, and getting deep into a good book. For that sort of holiday, where you are staying matters a great deal, as it is where you will wake up, have breakfast, and participate in all kinds of activities without leaving the comfort of your hotel.
So, if you want to save on commute time and are not too fussed about sightseeing, choosing a stylish hotel for your next holiday will leave you feeling relaxed like never before.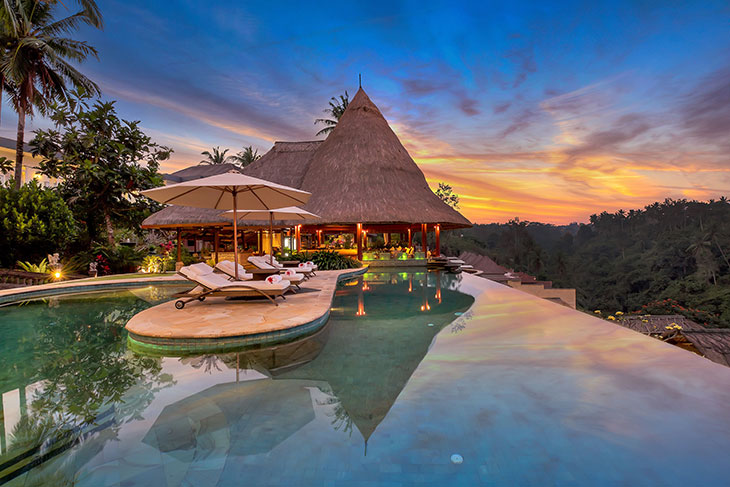 1. The Viceroy Bali
If you are heading to Indonesia, we highly recommend The Viceroy Bali. For someone who wants to escape the city's hustle and bustle, The Viceroy Bali is every greenery lover's dream. With lush foliage soothing to the eyes and the peaceful and serene surrounding area of Ubud, you can check in with yourself. The inside of the hotel is just as impressive, with a fusion of traditional Balinese cultural elements and modern and contemporary designs, so you get the best of both worlds. The villas feel like mansions, but the addition of private pools, outdoor showers and plenty of relaxing nooks and spaces elevates the experience as truly stylish and luxurious.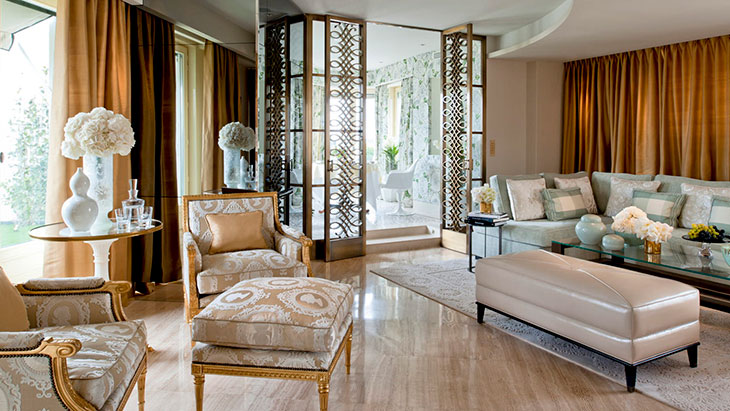 2. The Four Seasons Hotel George V
If you are heading to the Western side of the world, then Paris is truly the epitome of luxury in itself, but to truly feel like you're in the grand Old French era, a stay at The Four Seasons Hotel George V is an absolute must.
With 244 luxurious suites and rooms, each one features something unique to make it a memorable stay, such as a fireplace for those cold winter mornings or a private balcony to stand on for those perfect Instagram pictures you can look back on fondly in the future.
Another hotel which takes on the fusion element, the Four Seasons combines old luxurious decor and elegance that makes you feel like you're living in a palace. The incredible artwork and furnishings will only add to that feeling further!
3. The Ritz-Carlton Tokyo
Located in the tallest building in all of Tokyo, the Ritz-Carlton is truly an unforgettable adventure that you must experience for yourself at least once in your lifetime. Their newly launched elevated club for travellers is all the more reason to visit.
With unbeatable views of the Imperial Palace Garden and even Mount Fuji, we'd say that you wouldn't find a viewpoint like that in all of Tokyo! And what better way to experience the view than while having dinner at the one-of-a-kind, Michelin-awarded restaurant, Hinokizaka, for some of the best-tasting, authentic Japanese cuisine you've ever tried?
And if you're someone who appreciates art, then you'll be in for the right treat! Throughout the Ritz-Carlton, the hotel features an art collection which is made up of prominent Japanese artists, showcasing the local culture and outstanding talent while giving the place the life and vibrancy it deserves!
4. Anantara Al Jabal Al Akhdar Resort
If you are looking for a mountain retreat, then Oman is the place to be. Anantara Al Jabal overlooks the Arabian Canyon and is one of the highest five-star resorts in the world.
As an all-inclusive resort, you can expect all kinds of amenities and luxurious activities just waiting for you to explore. In the past, they have even hosted an olive harvest festival. The resort includes one-of-a-kind hammam practices and spa sessions, which may be a perfect break from your leisure trip across the desert.
With 82 rooms overlooking the Canyon and 33 villas featuring private pools, you can choose precisely what your mountain getaway will look like. If you want something even more iconic than that, you can stand on the exact platform Princess Diana once stood on.