Fashion house DUNHILL unveiled its Spring Summer 2024 Collection that evokes a distinct British sensibility and a profound sense of true luxury, and embraces the brand's great tradition of handmade excellence with subtle excitement. A delicate and nuanced colour palette sets the tone, with a strong focus on materiality. Luxurious fabrics such as soft suede, leather, and cashmere effortlessly coexist with dunhillion eveningwear and traditional tailoring cloths. Soft tones, neutrals, and deep earth tones complement traditional British navys, blacks, and English patterns.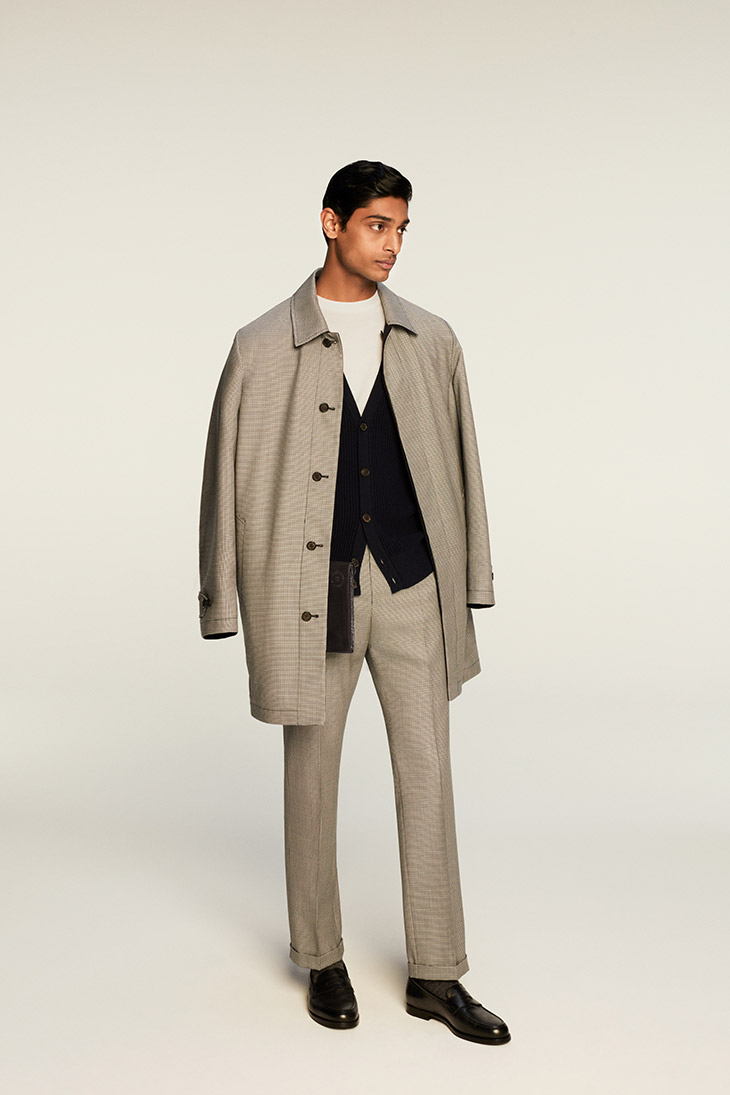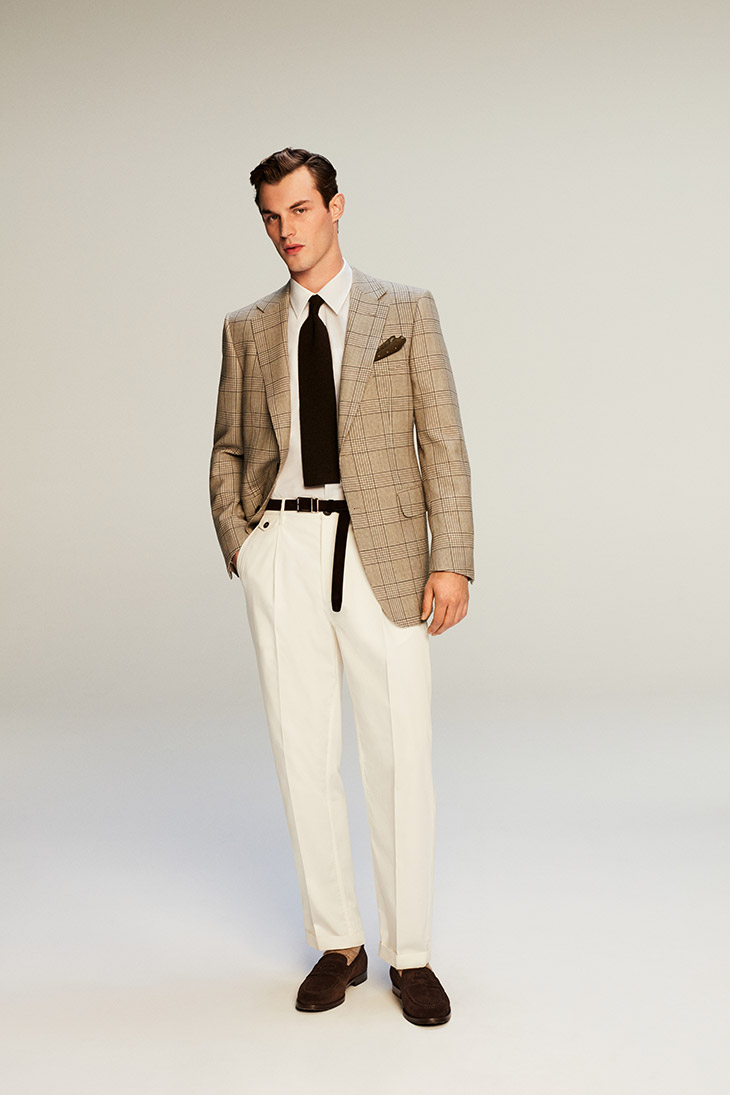 The collection explores a variety of styling moods while celebrating refined dressing and merging an aura of casual formality with enhanced off-duty style. With four variations, the classic blue blazer takes center stage: a double-breasted version, a pique jersey style, a suede interpretation, and a superb midnight wool barathea evening jacket. Each illustrates the versatility of the collection.The Car Coat, a beloved Dunhill icon, is reversible and made from a double navy, puppy tooth worsted wool. An extended-length version is also available in a water-resistant yet delightfully soft compact wool in a rich shade of vicuña.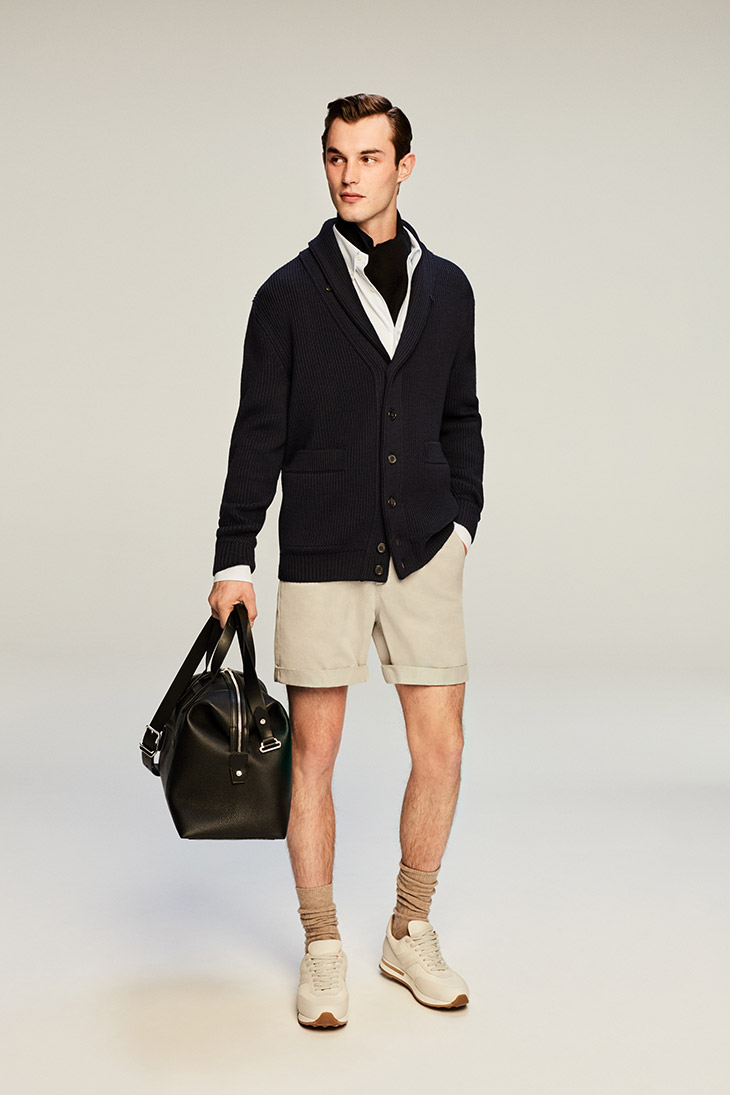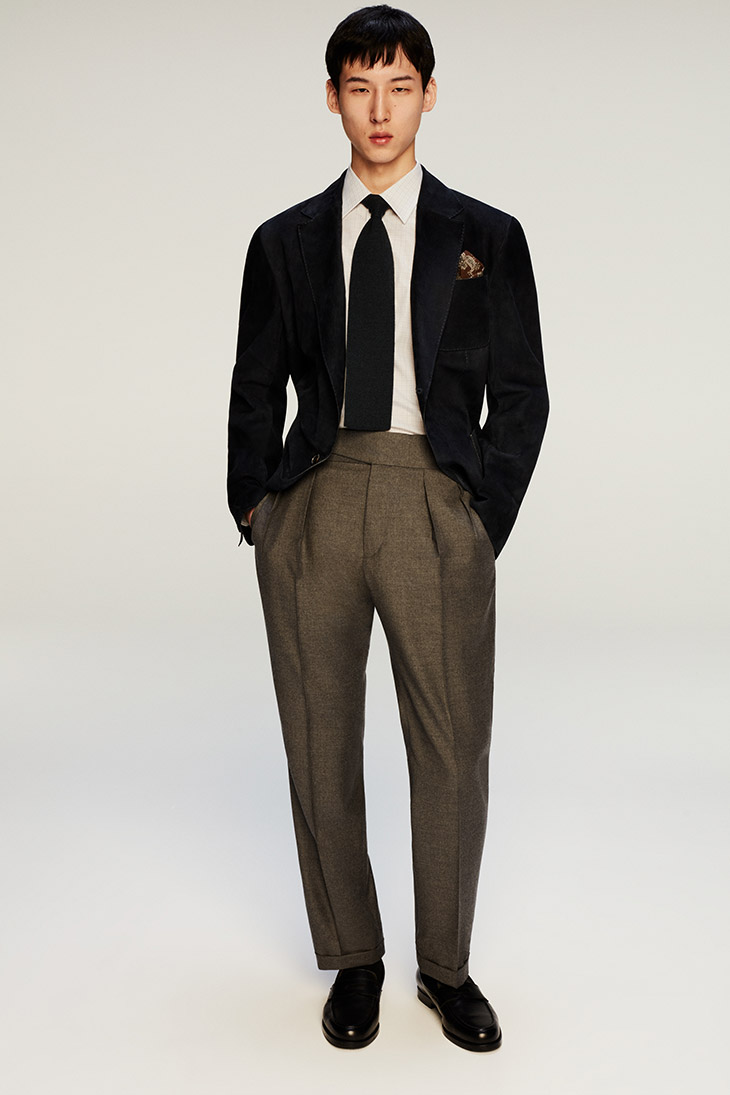 Tailoring is a prominent theme throughout the collection, with lightweight and highly wearable variations. Beyond the traditional two-piece suit, the outfits highlight the artistry of sartorial crafting. The careful construction and fine stitching show a respect for the painstaking effort that goes into making a bespoke suit. A standout piece, the impeccably cut 'cigar' jacket, offers several handy pockets while exuding a laidback elegance reminiscent of a bygone period.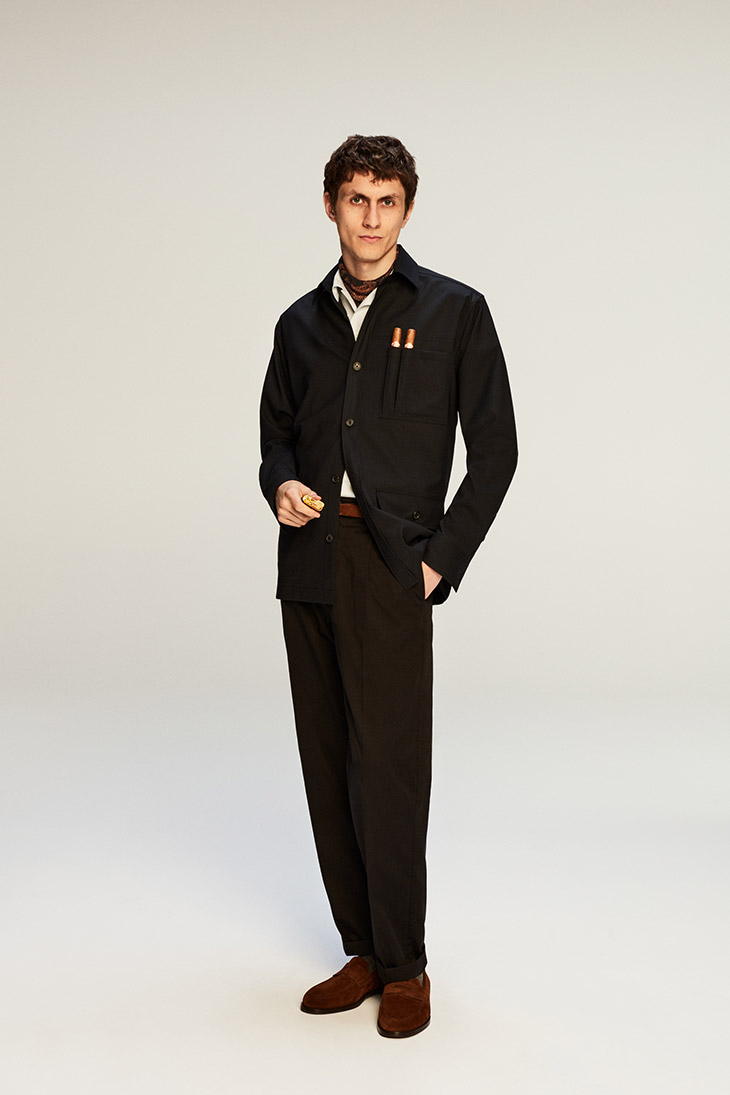 The collection also includes timeless neckwear and soft accessories in classic British heritage designs including dots, medallions, stripes, and paisleys. The 1893 Harness leather goods evolve with the latest iterations, while new season footwear includes the Audley Penny Loafer, AD Cipher slipper, and Duke II sneaker. The collection offers a fresh take on wardrobing for the discerning man. One of connoisseurship, classicism, finesse, and legacy.
Discover every look from the Dunhill Spring Summer 2024 Collection in the gallery below: