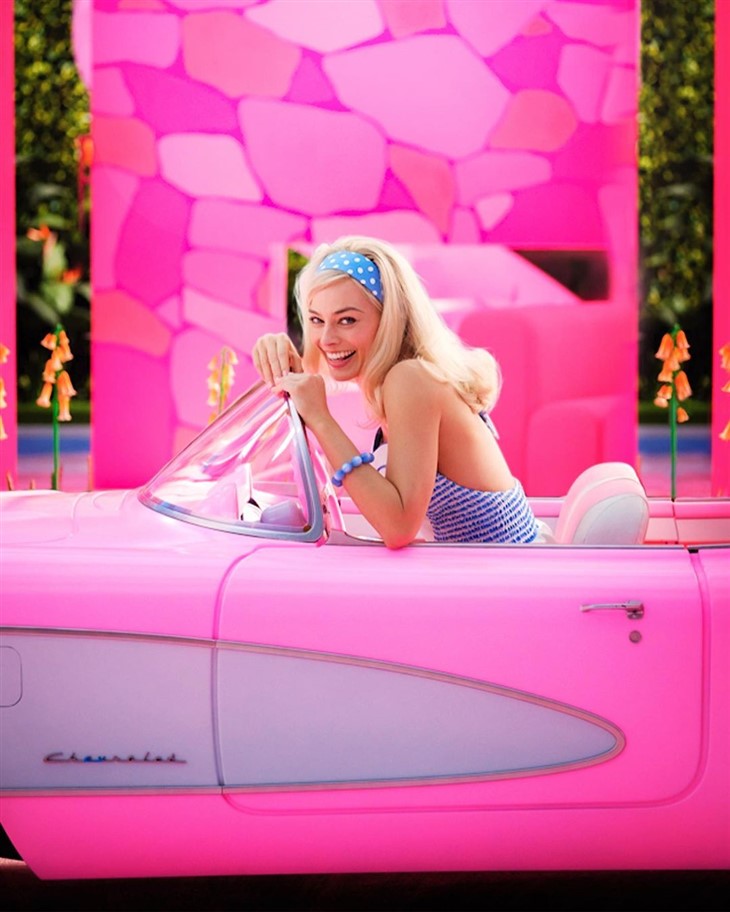 With the global release of the Barbie movie, the anticipation surrounding Greta Gerwig's colorful comedy, featuring Margot Robbie and Ryan Gosling as the iconic Barbie and Ken, has reached a fever pitch. Everyone is talking about Barbie, making it the perfect time to take a retrospective look at the cultural icon that inspired this highly awaited film.
Barbie, the beloved doll created by Mattel, has been a cherished companion for generations of children, sparking their imaginations and inspiring countless adventures in her glamorous world. From her diverse range of careers to her role as a muse for artists, Barbie continues to captivate hearts worldwide with her timeless charm and empowering message. We explore 10 fascinating facts about Barbie that you might not have known before!
We earn a commission when you follow the link to make a purchase. Click here to learn more about how we make money.
1. The Inspiration Behind Barbie
Ruth Handler, the co-founder of Mattel, created Barbie after noticing her daughter, Barbara, playing with paper dolls and imagining adult roles for them. This observation led Handler to envision a three-dimensional adult doll, and thus, Barbie was born in 1959.
2. Barbie's Full Name
In 2004, Mattel revealed Barbie's "official" full name to be Barbara Millicent Roberts. The first name was inspired by Ruth Handler's daughter, while "Millicent" was the name of Handler's best friend.
3. Barbie's Signature Look
When Barbie debuted, she was available in either blonde or brunette hair. Her iconic signature look with a high ponytail, arched eyebrows, and red lips was designed to resemble the popular fashion icon of the time, actress Audrey Hepburn.
4. A Diverse Range of Careers
Throughout the years, Barbie has taken on over 200 careers, breaking gender stereotypes and inspiring young girls to pursue their dreams. From astronaut to veterinarian, engineer to presidential candidate, Barbie has done it all.
5. Barbie's Best Selling Outfit
The best-selling Barbie outfit to date is the iconic Black-and-White Bathing Suit from her debut collection in 1959. The swimsuit's stylish simplicity and nostalgic charm continue to be popular among collectors.
CLICK TO SHOP BARBIE-INSPIRED OUTFITS:
6. Barbie's Accomplishments in Space
Barbie's ambitions are not limited to Earth; she has even ventured into space! In 1965, four years after her debut, Barbie underwent a "space-age makeover" as "Miss Astronaut Barbie," donning a sleek silver spacesuit. She became an astronaut before any woman had even traveled to space! In recent years, Barbie has continued her cosmic journey, collaborating with NASA to inspire the next generation of young girls to pursue careers in STEM fields and space exploration.
7. Barbie's Extensive Travel Record
Barbie's passport would be filled with stamps if she had one! Over the years, Barbie has traveled to more than 150 countries and has had countless international editions inspired by different cultures.
8. Barbie's Ever-Growing Family
Barbie has not only made a name for herself but also has a vast circle of friends and family. Her on-again, off-again boyfriend, Ken, debuted in 1961, and her younger sister, Skipper, joined the family in 1964. Over time, she has also gained additional siblings and friends, including Stacy, Chelsea, and many others.
9. Barbie in Art
Barbie's influence extends beyond the toy industry; she has also become a muse for artists and designers worldwide. Numerous renowned artists have used Barbie as a subject in their works, reimagining her as an icon of pop culture and femininity. Andy Warhol, the iconic pop artist, created a series of paintings featuring Barbie in the 1980s, portraying her as a symbol of consumer culture and the commodification of femininity Cindy Sherman explored the notion of identity and gender roles through her series "Sex Pictures" (1989-1992), where she used Barbie dolls to create unsettling and thought-provoking scenes. More recently, Tom Sachs has incorporated Barbie dolls into his elaborate and immersive installations, examining consumerism, pop culture, and themes of luxury versus disposability.
10. Barbie's Impact on Society
Barbie has been a subject of both praise and criticism. While she has been celebrated for her representation of empowerment and individuality, she has also faced scrutiny for perpetuating unrealistic beauty standards. In response, Mattel has introduced more diverse and inclusive Barbie dolls, promoting body positivity and embracing different ethnicities and body types.
Barbie's journey over the years has been nothing short of remarkable. From a simple toy to a cultural icon, she continues to evolve and adapt to the changing times. Through her endless reinventions, Barbie remains a symbol of imagination, inspiration, and the belief that any dream is attainable with determination and ambition.
Related: The Rise of "Barbiecore"